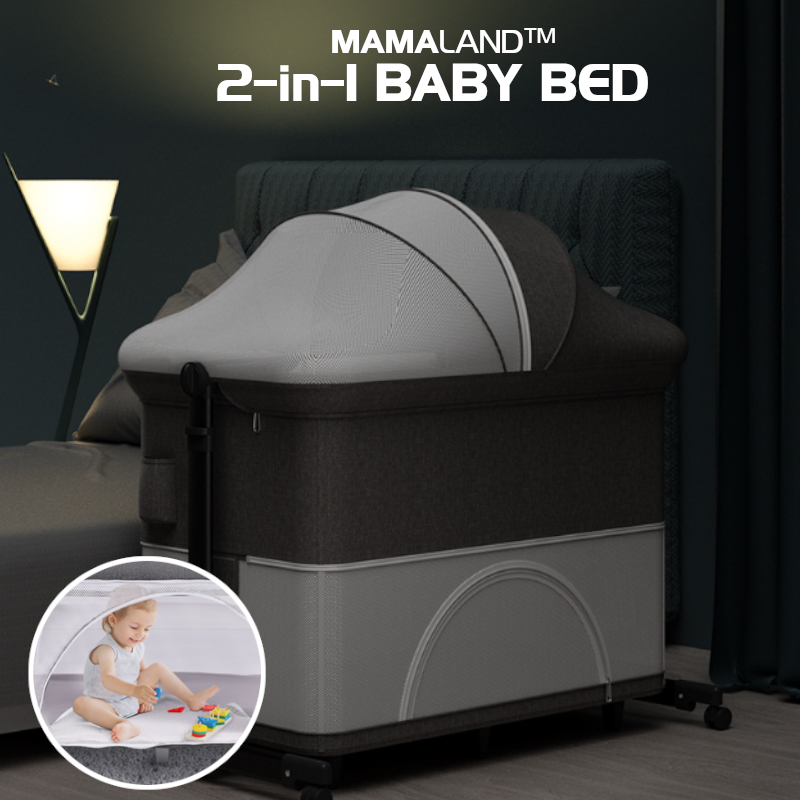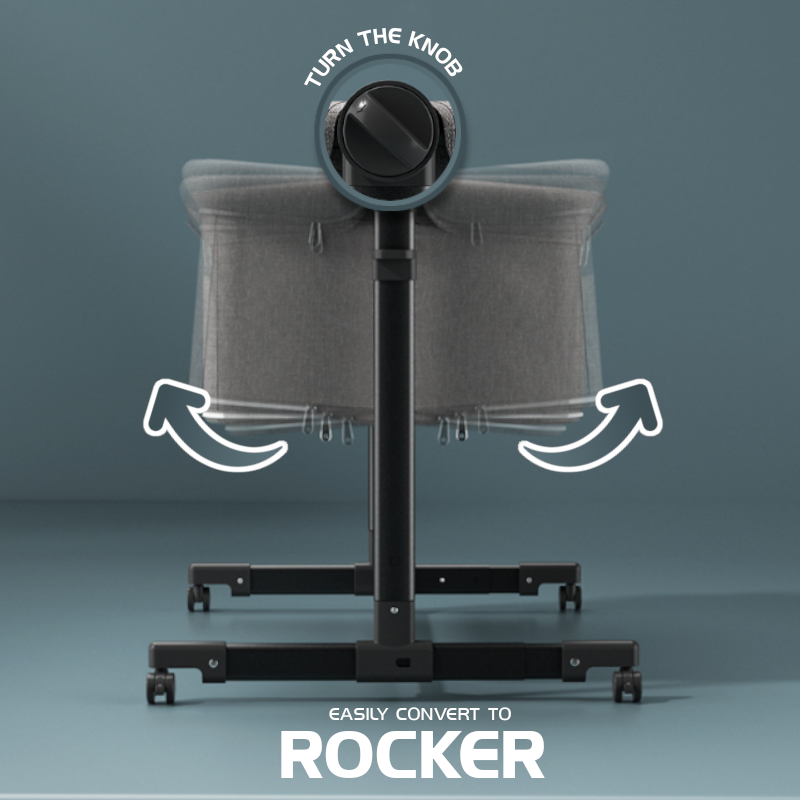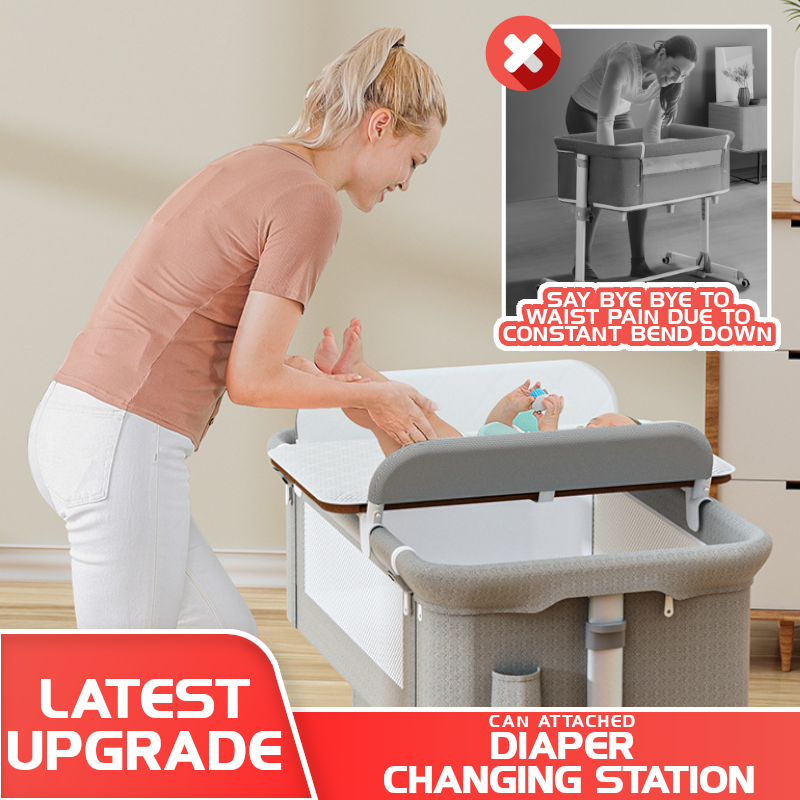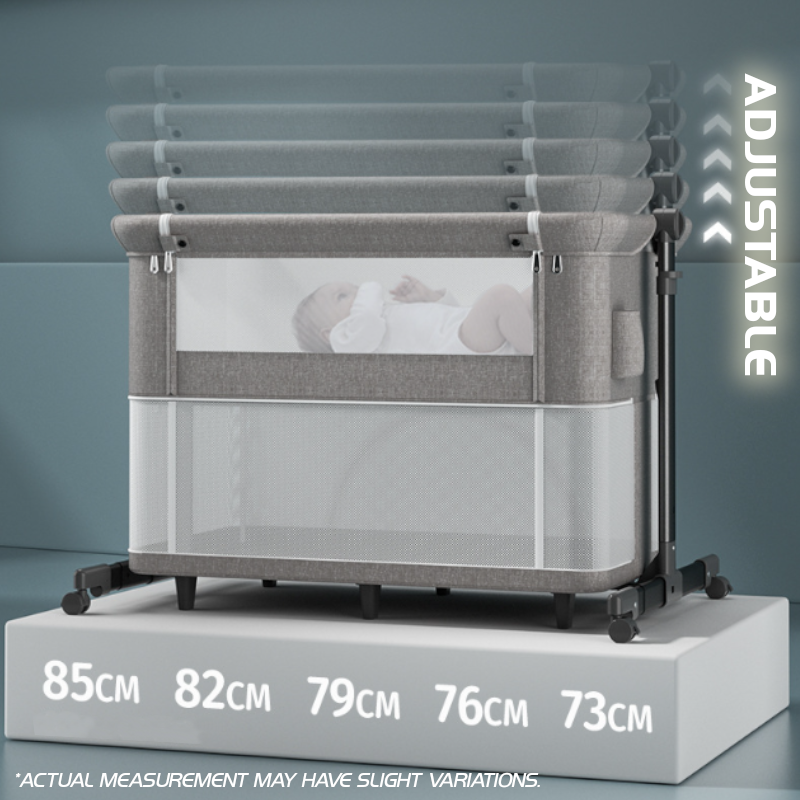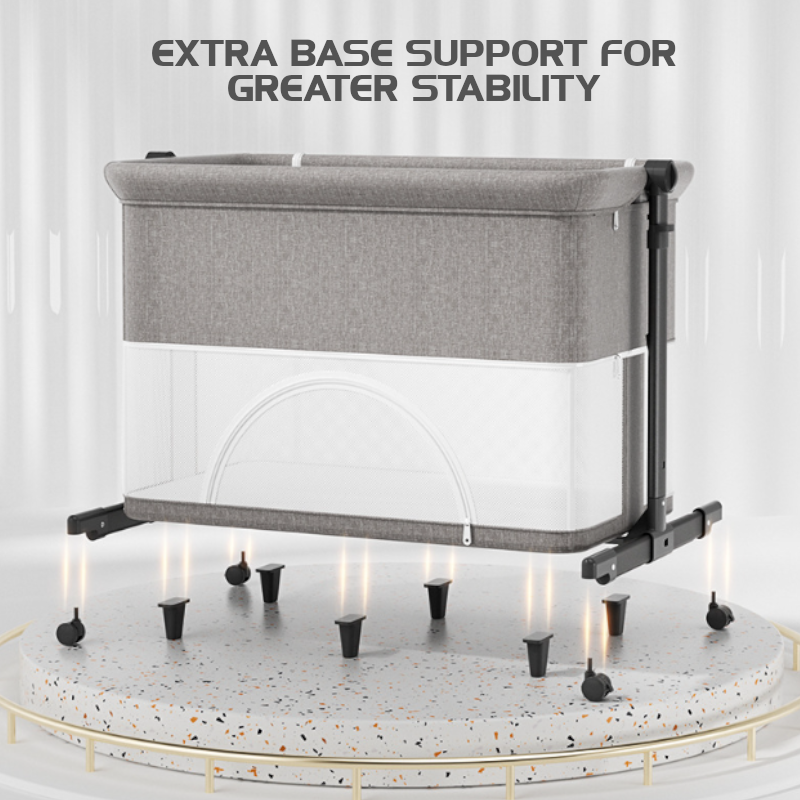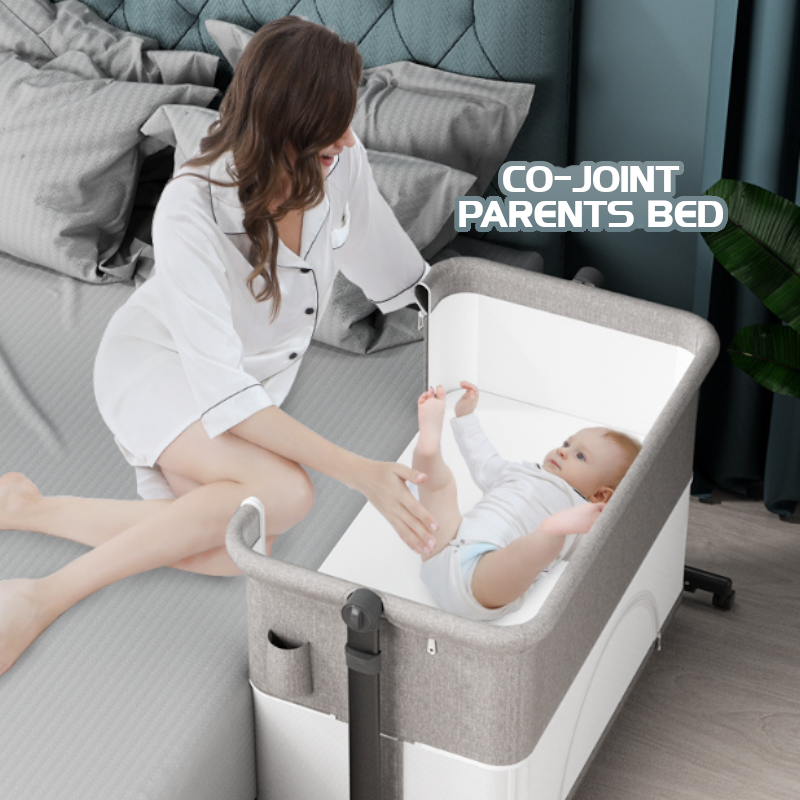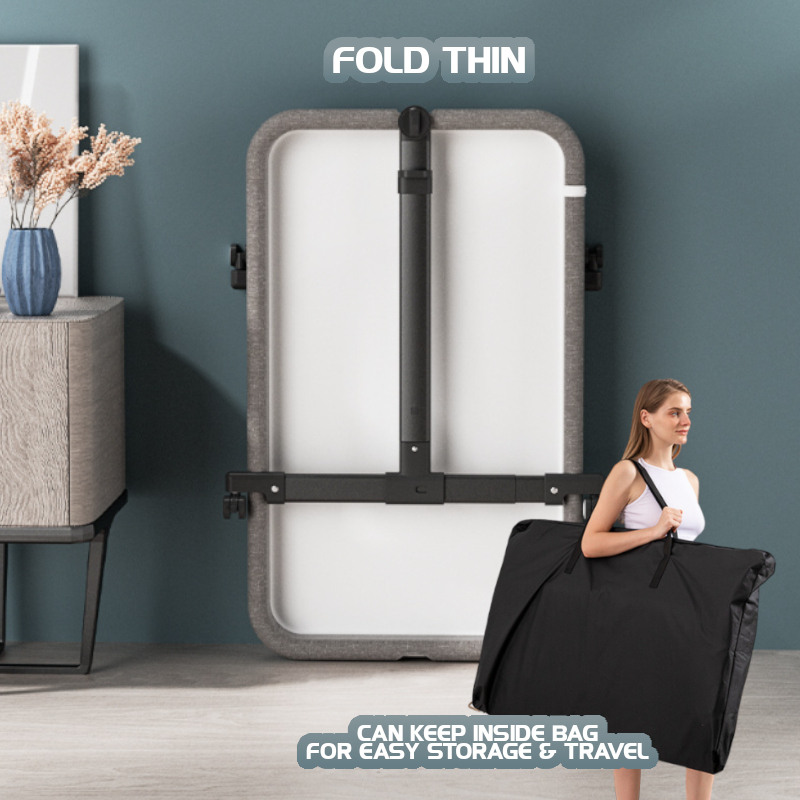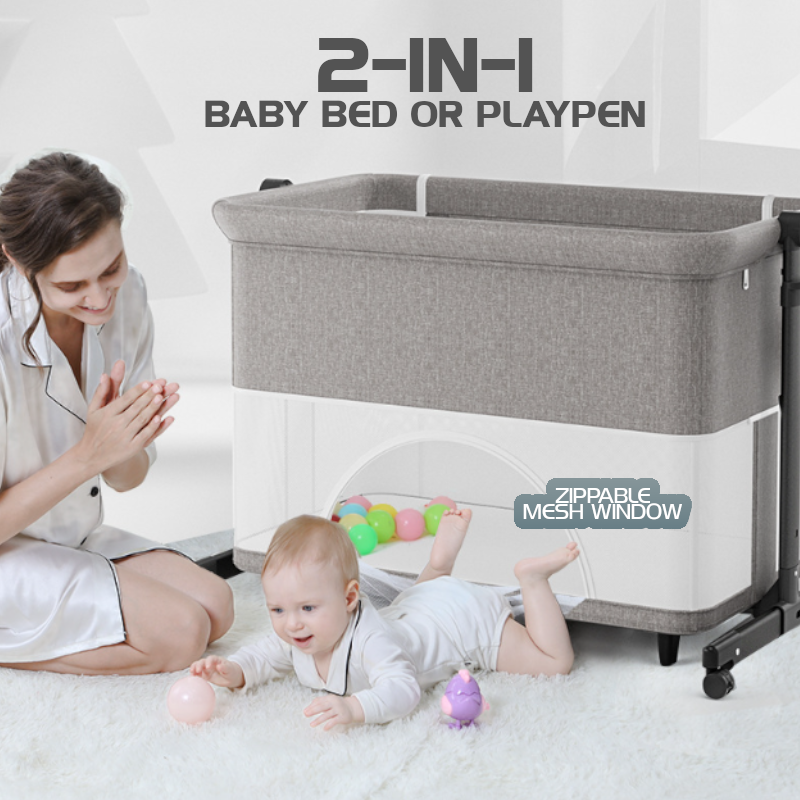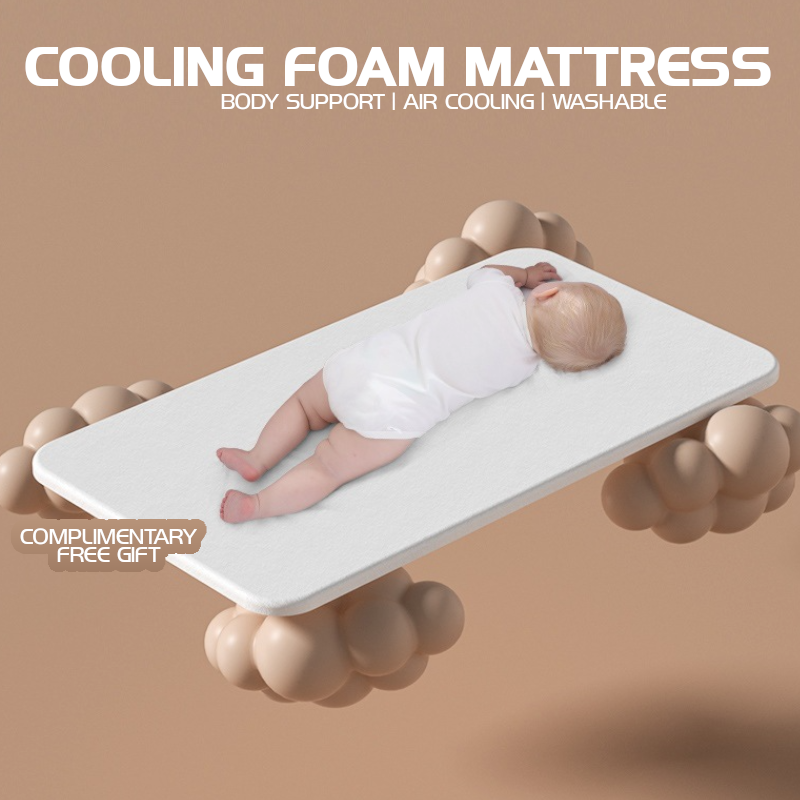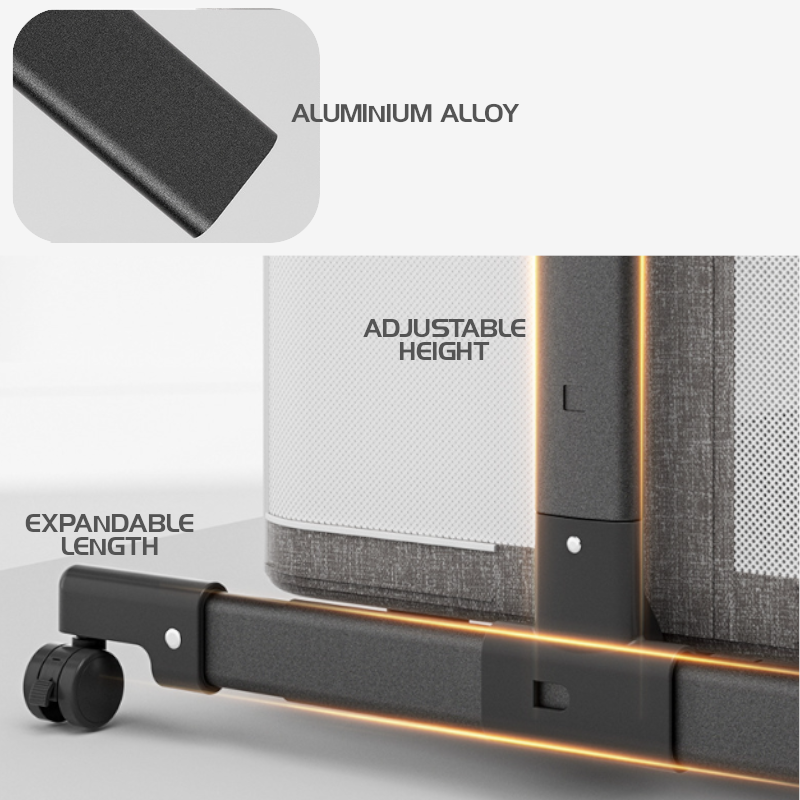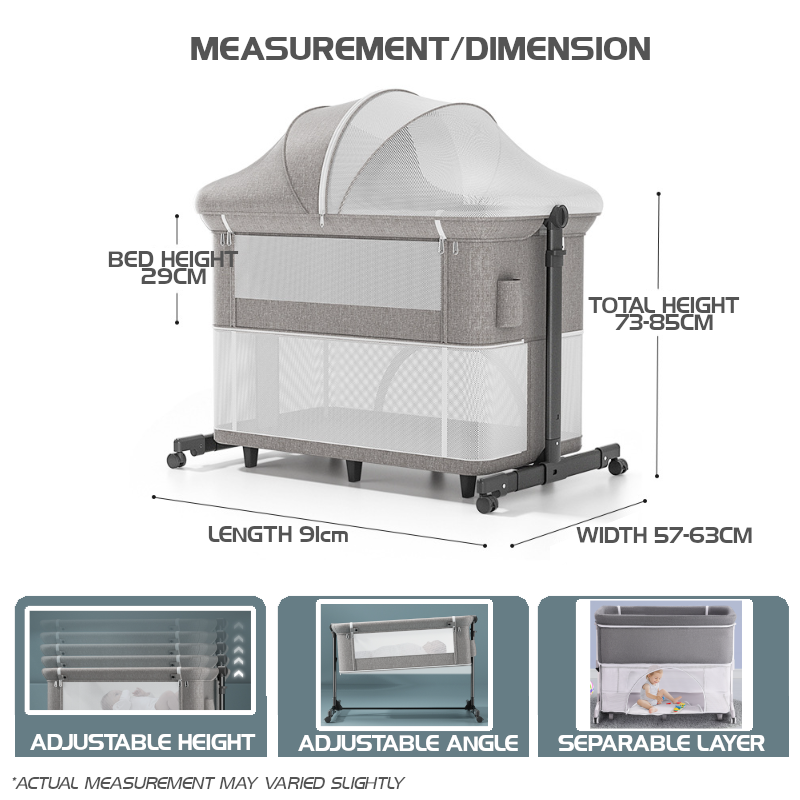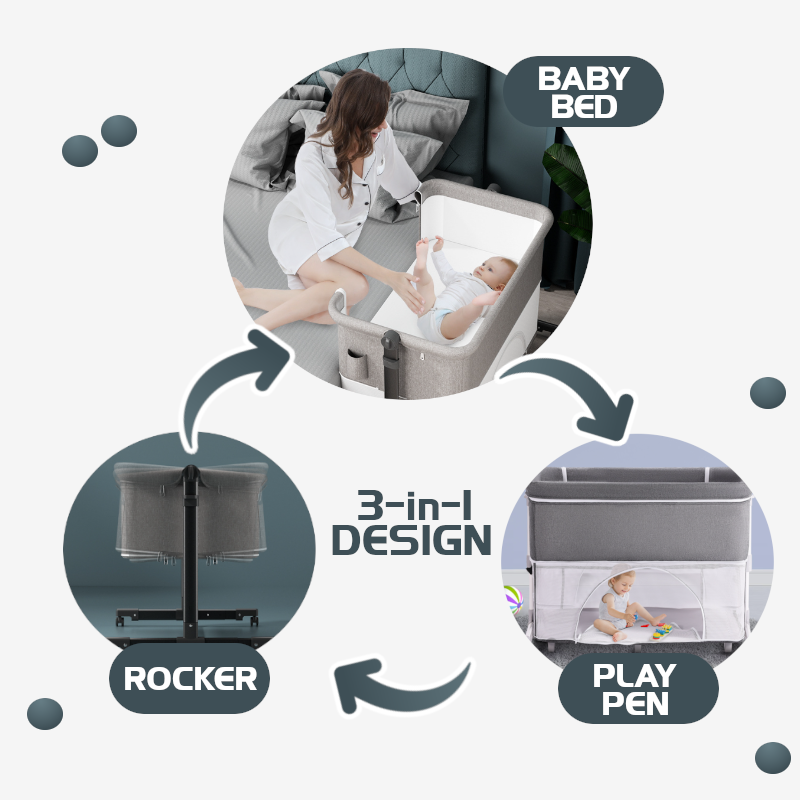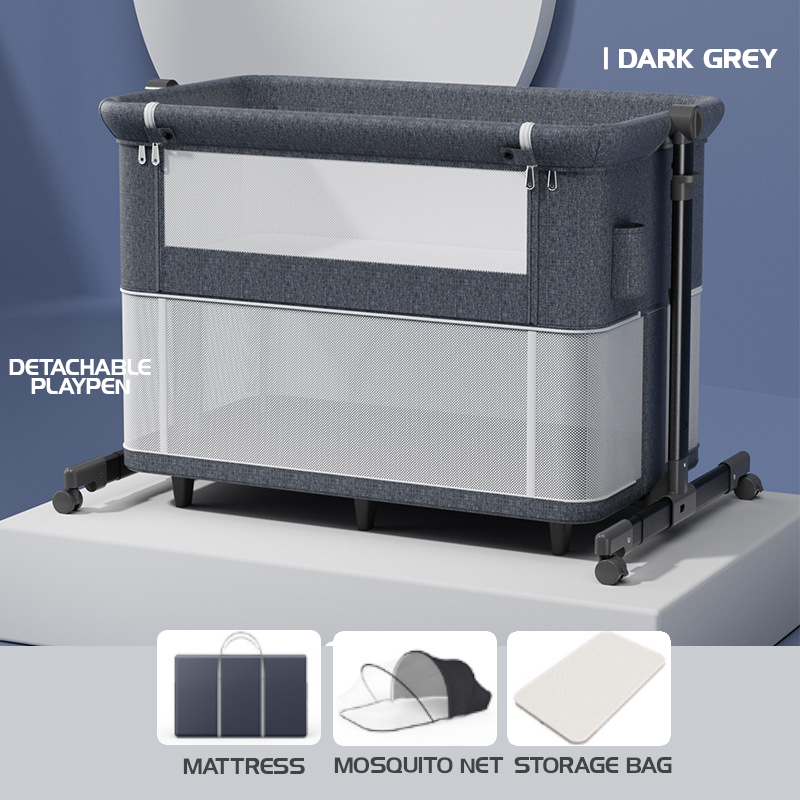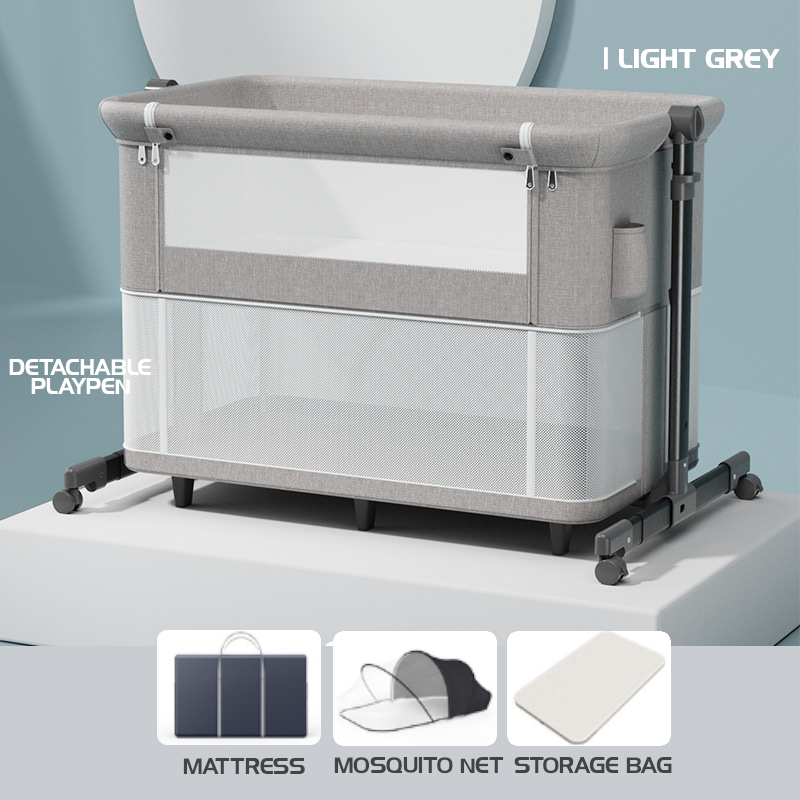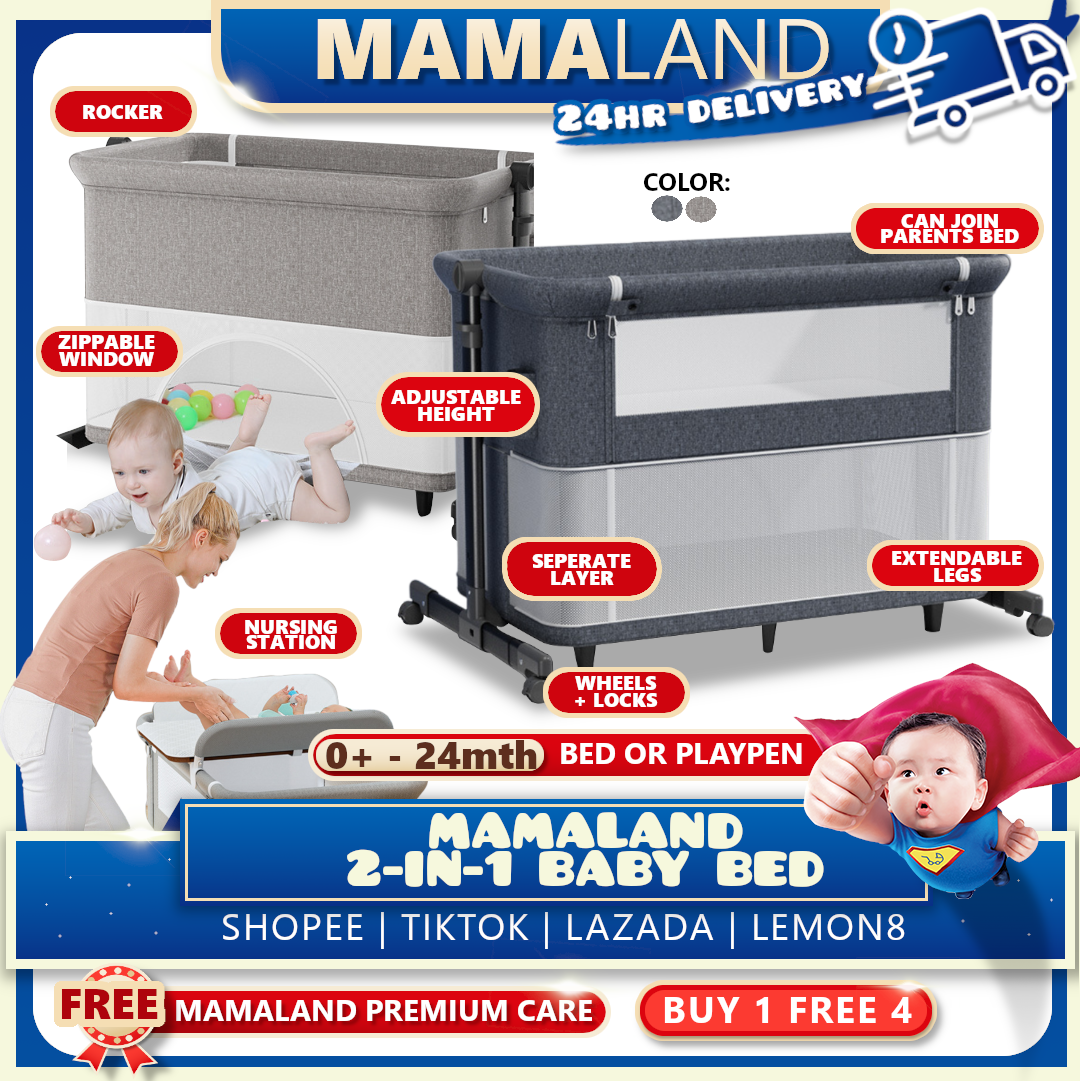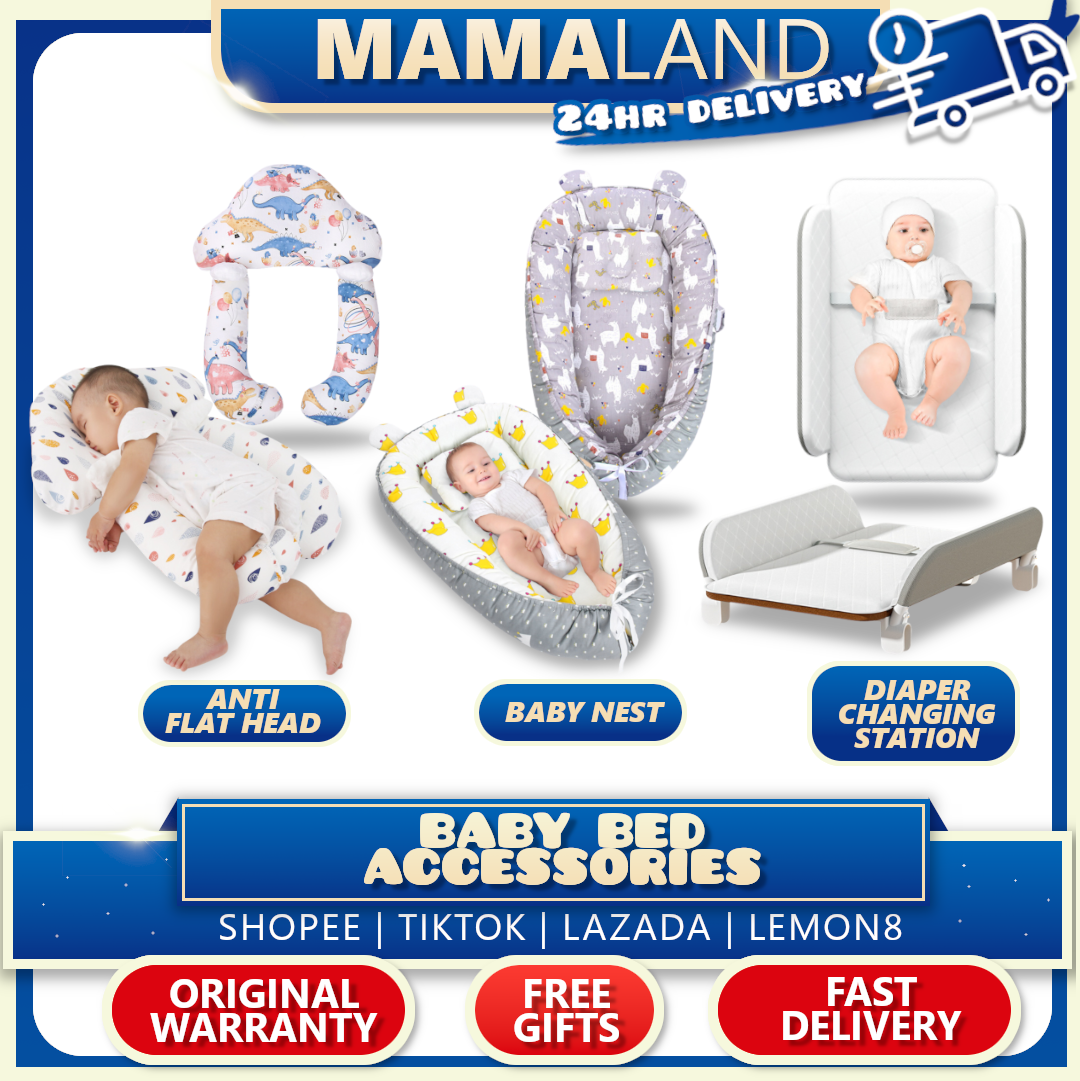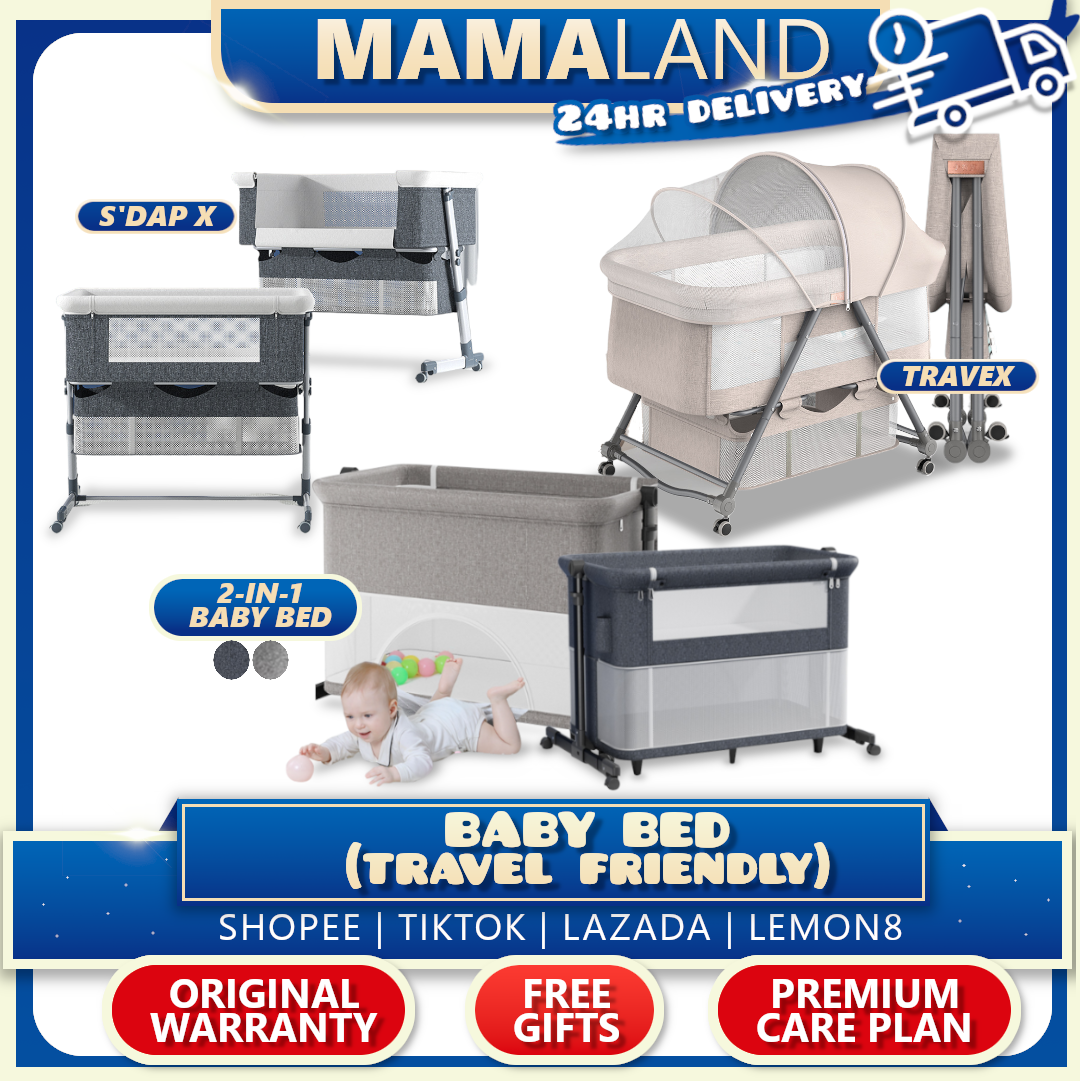 * 𝗥𝗘𝗔𝗗𝗬 𝗦𝗧𝗢𝗖𝗞📦 ** 𝗦𝗛𝗜𝗣 𝗙𝗥𝗢𝗠 𝗠𝗔𝗟𝗔𝗬𝗦𝗜𝗔🇲🇾
⚠️𝘞𝘦 𝘥𝘰 𝘯𝘰𝘵 𝘩𝘢𝘷𝘦 𝘳𝘦𝘴𝘦𝘭𝘭𝘦𝘳𝘴, 𝘳𝘦𝘥𝘪𝘴𝘵𝘳𝘪𝘣𝘶𝘵𝘰𝘳𝘴 𝘰𝘳 𝘢𝘨𝘦𝘯𝘵𝘴. 𝘈𝘯𝘺 𝘯𝘰𝘯-𝘨𝘦𝘯𝘶𝘪𝘯𝘦 𝘴𝘦𝘭𝘭𝘦𝘳𝘴 𝘧𝘰𝘶𝘯𝘥 𝘵𝘰 𝘩𝘢𝘷𝘦 𝘶𝘴𝘦𝘥 𝘰𝘶𝘳 𝘱𝘳𝘰𝘥𝘶𝘤𝘵 𝘭𝘪𝘴𝘵𝘪𝘯𝘨, 𝘪𝘯𝘤𝘭𝘶𝘥𝘪𝘯𝘨 𝘣𝘶𝘵 𝘯𝘰𝘵 𝘭𝘪𝘮𝘪𝘵𝘦𝘥 𝘵𝘰 𝘭𝘪𝘴𝘵𝘪𝘯𝘨 𝘥𝘦𝘴𝘤𝘳𝘪𝘱𝘵𝘪𝘰𝘯, 𝘭𝘪𝘴𝘵𝘪𝘯𝘨 𝘱𝘪𝘤𝘵𝘶𝘳𝘦𝘴, 𝘱𝘳𝘰𝘥𝘶𝘤𝘵 𝘱𝘪𝘤𝘵𝘶𝘳𝘦𝘴, 𝘷𝘪𝘥𝘦𝘰𝘴 𝘢𝘯𝘥 𝘦𝘵𝘤, 𝘸𝘪𝘭𝘭 𝘣𝘦 𝘳𝘦𝘱𝘰𝘳𝘵𝘦𝘥 𝘢𝘯𝘥 𝘭𝘦𝘨𝘢𝘭 𝘢𝘤𝘵𝘪𝘰𝘯𝘴 𝘮𝘢𝘺 𝘣𝘦 𝘵𝘢𝘬𝘦𝘯. 𝘉𝘶𝘺𝘦𝘳𝘴 𝘸𝘩𝘰 𝘥𝘰 𝘯𝘰𝘵 𝘱𝘶𝘳𝘤𝘩𝘢𝘴𝘦 𝘧𝘳𝘰𝘮 𝘔𝘢𝘮𝘢𝘭𝘢𝘯𝘥 𝘸𝘪𝘭𝘭 𝘯𝘰𝘵 𝘣𝘦 𝘦𝘯𝘵𝘦𝘳𝘵𝘢𝘪𝘯 𝘧𝘰𝘳 𝘸𝘢𝘳𝘳𝘢𝘯𝘵𝘺 𝘤𝘭𝘢𝘪𝘮𝘴, 𝘢𝘯𝘺 𝘰𝘳𝘪𝘨𝘪𝘯𝘢𝘭 𝘱𝘢𝘳𝘵𝘴 𝘴𝘶𝘱𝘱𝘭𝘪𝘦𝘥 𝘢𝘯𝘥/𝘰𝘳 𝘢𝘧𝘵𝘦𝘳 𝘴𝘢𝘭𝘦 𝘴𝘦𝘳𝘷𝘪𝘤𝘦.⚠️
-----------------
✨𝗠𝗮𝗺𝗮𝗹𝗮𝗻𝗱™ 𝟮-𝗶𝗻-𝟭 𝗕𝗮𝗯𝘆 𝗕𝗲𝗱✨
𝘔𝘶𝘭𝘵𝘪𝘧𝘶𝘯𝘤𝘵𝘪𝘰𝘯 𝘣𝘢𝘣𝘺 𝘤𝘰𝘵 𝘣𝘦𝘥
🎁𝗕𝘂𝘆 𝟭 𝗙𝗿𝗲𝗲 𝟰🎁
🎁𝗙𝗿𝗲𝗲 𝗔𝗸𝘀𝗲𝘀𝗼𝗿𝗶🎁
1. 1x Detachable playpen basket
2. 1x storage bag
3. 1x mosquito cover net
4. 1x memory foam mattress bed
𝙁𝙍𝙀𝙀 𝙒𝙃𝙀𝙀𝙇𝙎 𝙒𝙄𝙏𝙃 𝘽𝙍𝘼𝙆𝙀
*𝘖𝘯𝘭𝘺 𝘧𝘰𝘳 𝘔𝘢𝘮𝘢𝘭𝘢𝘯𝘥 𝘤𝘶𝘴𝘵𝘰𝘮𝘦𝘳𝘴; 𝘯𝘰 𝘳𝘦𝘴𝘦𝘭𝘭𝘦𝘳𝘴, 𝘢𝘨𝘦𝘯𝘵𝘴 𝘰𝘳 𝘥𝘪𝘴𝘵𝘳𝘪𝘣𝘶𝘵𝘰𝘳𝘴
*𝘍𝘳𝘦𝘦 𝘨𝘪𝘧𝘵𝘴 𝘮𝘶𝘯𝘨𝘬𝘪𝘯 𝘢𝘬𝘢𝘯 𝘥𝘪𝘵𝘶𝘬𝘢𝘳 𝘵𝘢𝘯𝘱𝘢 𝘯𝘰𝘵𝘪𝘴; 𝘣𝘦𝘳𝘨𝘢𝘯𝘵𝘶𝘯𝘨 𝘬𝘦𝘱𝘢𝘥𝘢 𝘴𝘵𝘰𝘬
🌟𝗦𝘁𝗮𝗿 𝗙𝗲𝗮𝘁𝘂𝗿𝗲𝘀🌟
• Convertible to 𝗣𝗹𝗮𝘆𝗣𝗲𝗻
• Easily swing by switch on 𝘁𝘄𝗶𝘀𝘁-𝗮𝗻𝗱-𝘀𝘄𝗶𝗻𝗴 𝗯𝘂𝘁𝘁𝗼𝗻
• Can attached 𝗻𝘂𝗿𝘀𝗶𝗻𝗴 𝘀𝘁𝗮𝘁𝗶𝗼𝗻/𝗱𝗶𝗮𝗽𝗲𝗿 𝗰𝗵𝗮𝗻𝗴𝗶𝗻𝗴 𝘀𝘁𝗮𝘁𝗶𝗼𝗻
• Can fold thin and 𝗸𝗲𝗽𝘁 𝗶𝗻𝘀𝗶𝗱𝗲 𝗯𝗮𝗴
• Support newborn👶 to 25kg👦👧
📐𝗙𝗲𝗮𝘁𝘂𝗿𝗲𝘀📐
1. Made with aluminium alloy - lightweight and durable
2. With additional base support - stable and not flimpsy
3. Seperateable layer - convertible to playpen/storage area
4. With zipped mesh window at the bottom (basket/playpen area)
5. Convertible to rocker
6. Side panel can be removed to co-joint parents bed easily
7. Adjustable bed height up to 5 layers
8. Adjustable angle for easier feeding
9. Rounded corner without sharp corner
10. Washable cover without formaldehyde or harmful substances
11. Foldable and can be kept inside bag or small corner
12. Cooling mattress with great back support
13. 360° Rotatable wheels with brake
📐𝗦𝗽𝗲𝗰𝗶𝗳𝗶𝗰𝗮𝘁𝗶𝗼𝗻📐
Brand: Mamaland
Materials: Aluminium alloy
Bed size: approx. 91cm x 57-63cm x 73-85cm
Bed size (after fold): approx. 91cm x 15cmx57cm
Suitable age group: newborn up to 24 months
🎨𝗖𝗼𝗹𝗼𝗿 𝗦𝗲𝗹𝗲𝗰𝘁𝗶𝗼𝗻
1. Dark grey
2. Light grey
𝗣𝗿𝗲𝗺𝗶𝘂𝗺 𝘀𝗲𝗹𝗲𝗰𝘁𝗶𝗼𝗻: Add nursing station/diaper changing station
⚠️𝗥𝗲𝘁𝘂𝗿𝗻 & 𝗥𝗲𝗳𝘂𝗻𝗱⚠️
* Returns can only made one time subject to defective and unused/brand new items only. Examples are torn, stained, broken and damage found upon received of goods. Tiny defects such as stained outer packaging, deform packaging which does not affect the quality and usage of chair are not acceptable as reason for return and/or refund.
* Returns under the reason of wrongly purchase, wrong size, regret of purchase, dislike and/or similar is not acceptable.
* Color of products may varies due to studio lighting use. It may appear darker or lighter. Exchange due to this reason is not acceptable
* To return/refund, defective product must be returned.
-------------------------
#mamaland #mamalandmalaysia #babymamaland