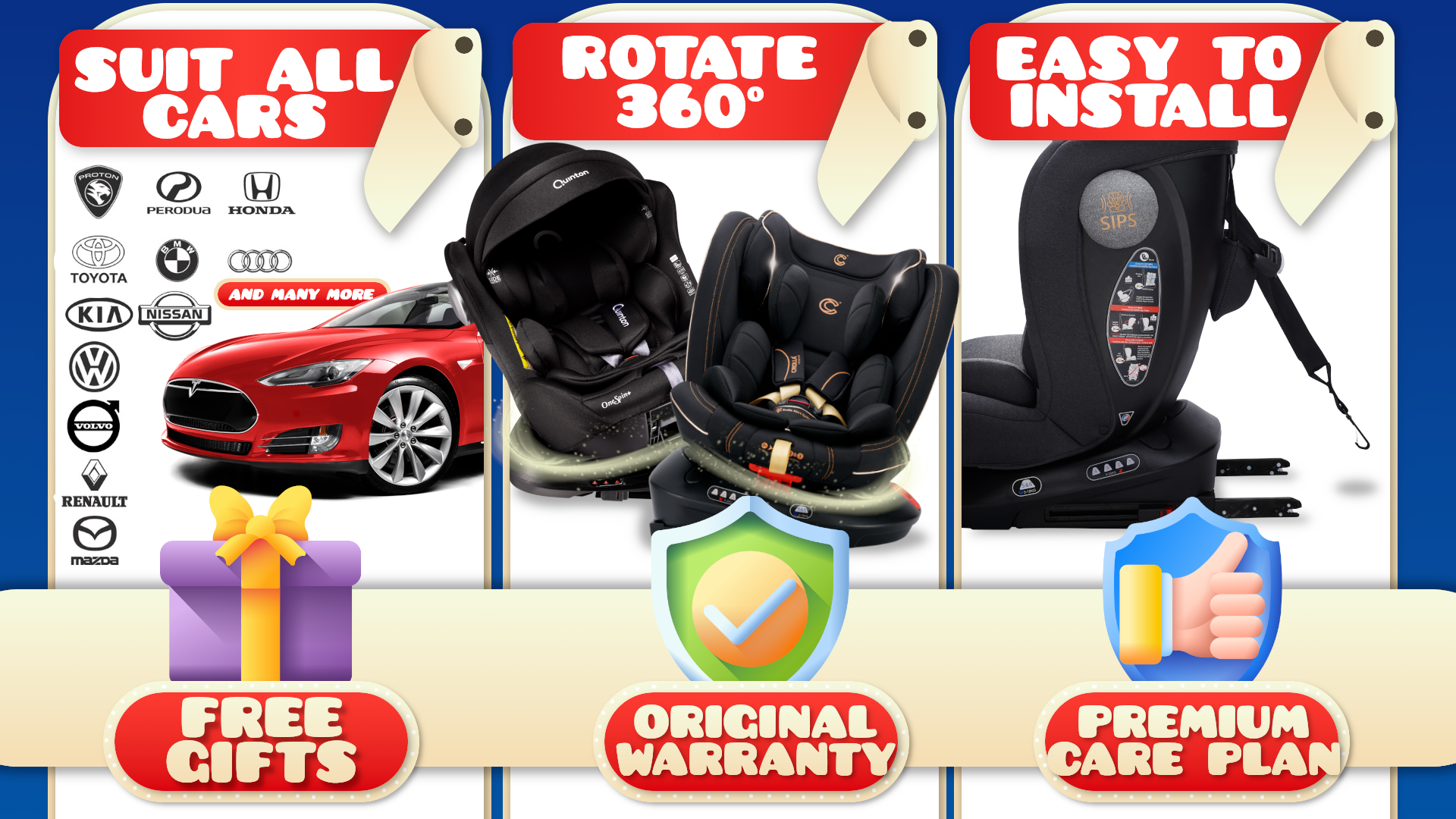 Mamaland has a variety of car seat models offer to our customers, including:-
1. Seatbelt series
2. ISOFIX series
3. Rotate 360° series
and more.
Our car seats can be used on newborn up to 25kg (~7 years old) or 36kg (~12 years old).
Car seats that can be installed with seatbelt generally is known as "Universal" model which means it can be installed in all types of cars; as long as the back seat of the cars have 3-point safety belt.
Mamaland is the authorized distributor to Crollababy Malaysia.
We only provide original (100% authentic) Crolla baby car seats to our customers.
Each car seats also have extra free gifts from Mamaland.
They all are equipped with standard warranty from Crolla which is 3 years (on parts) and also 1-to-1 crashed exchange program.