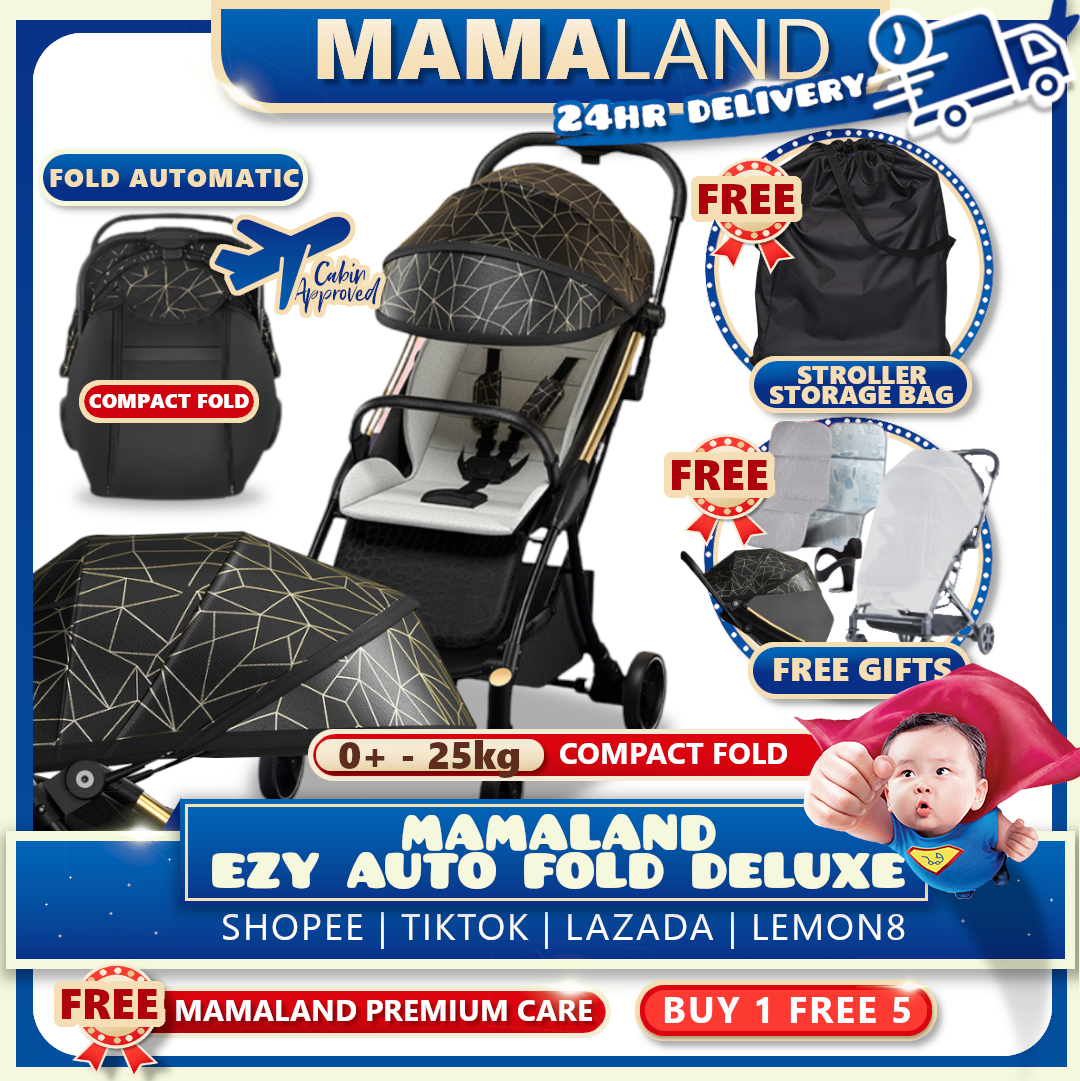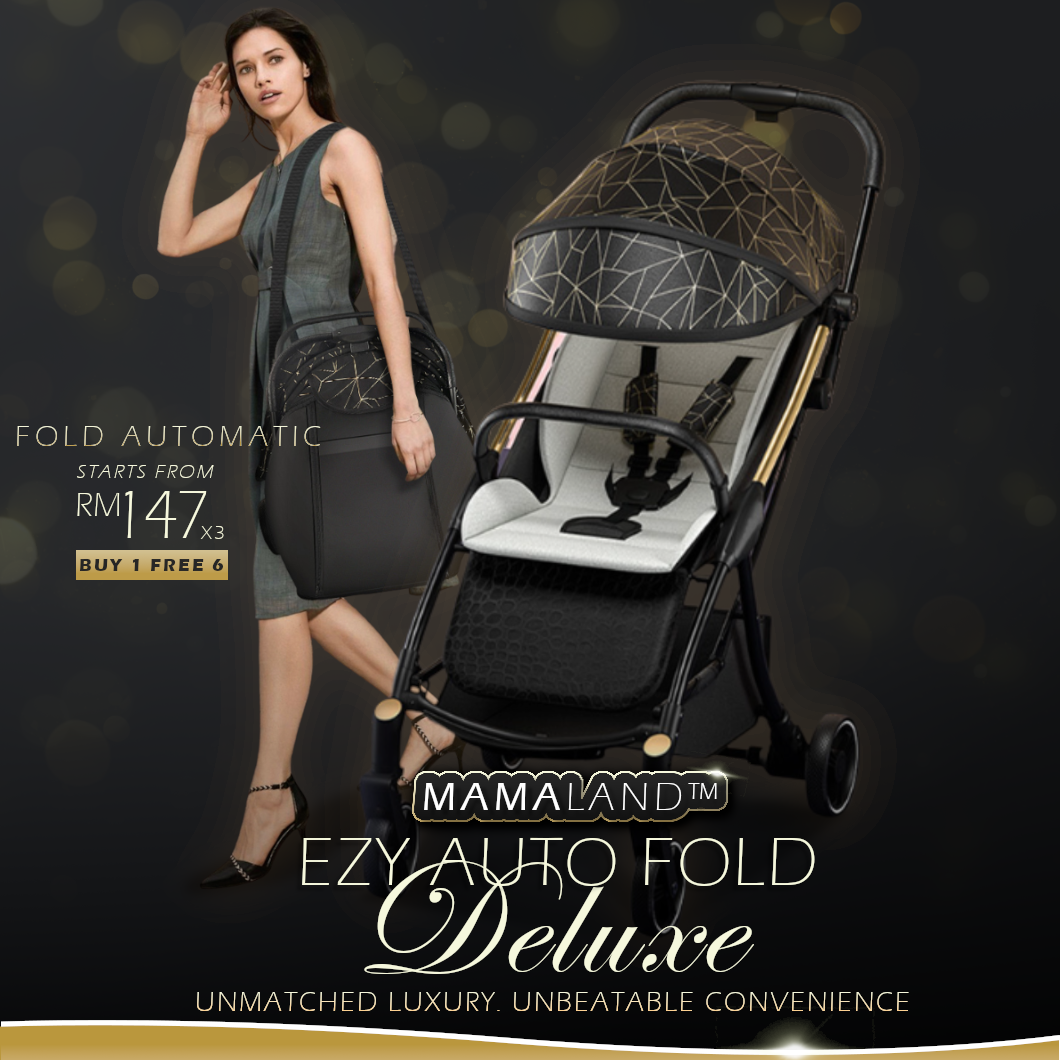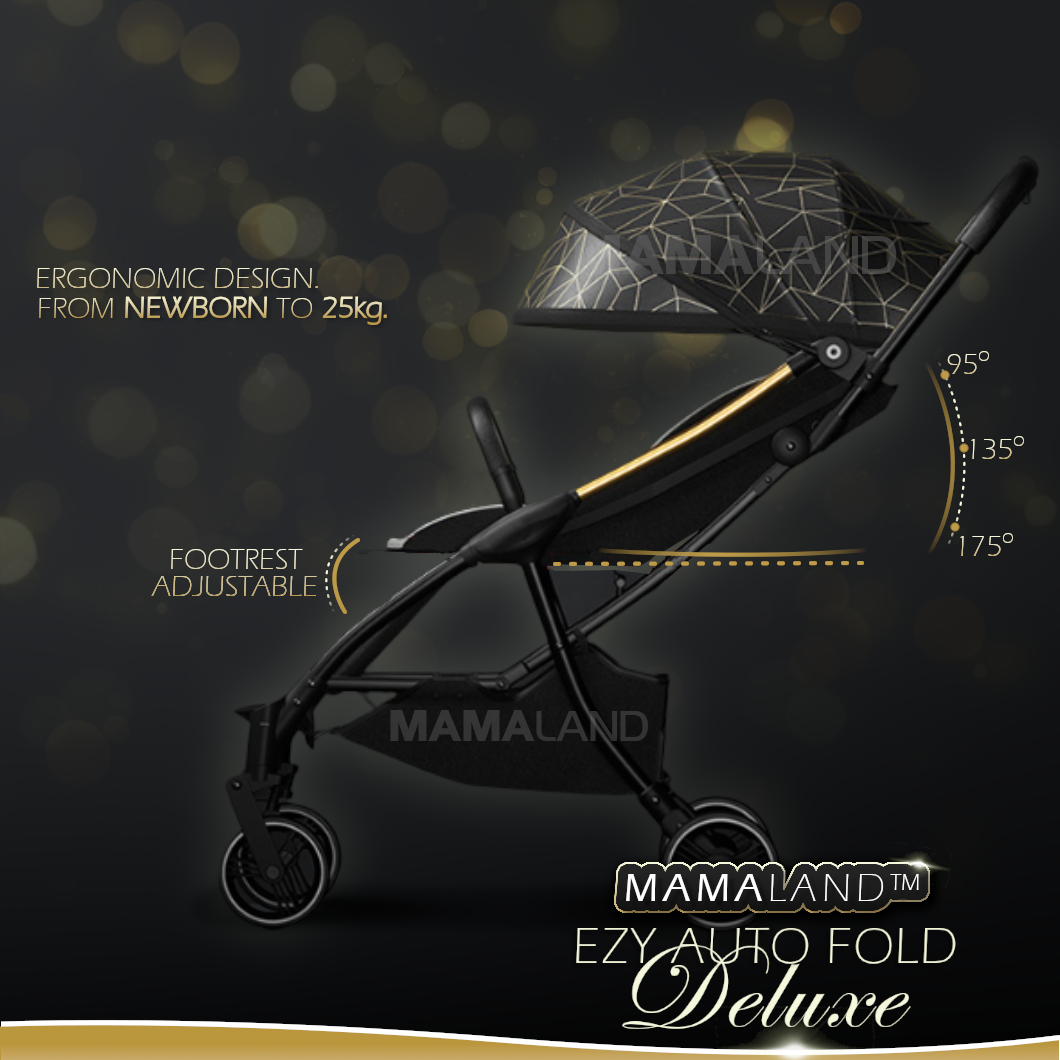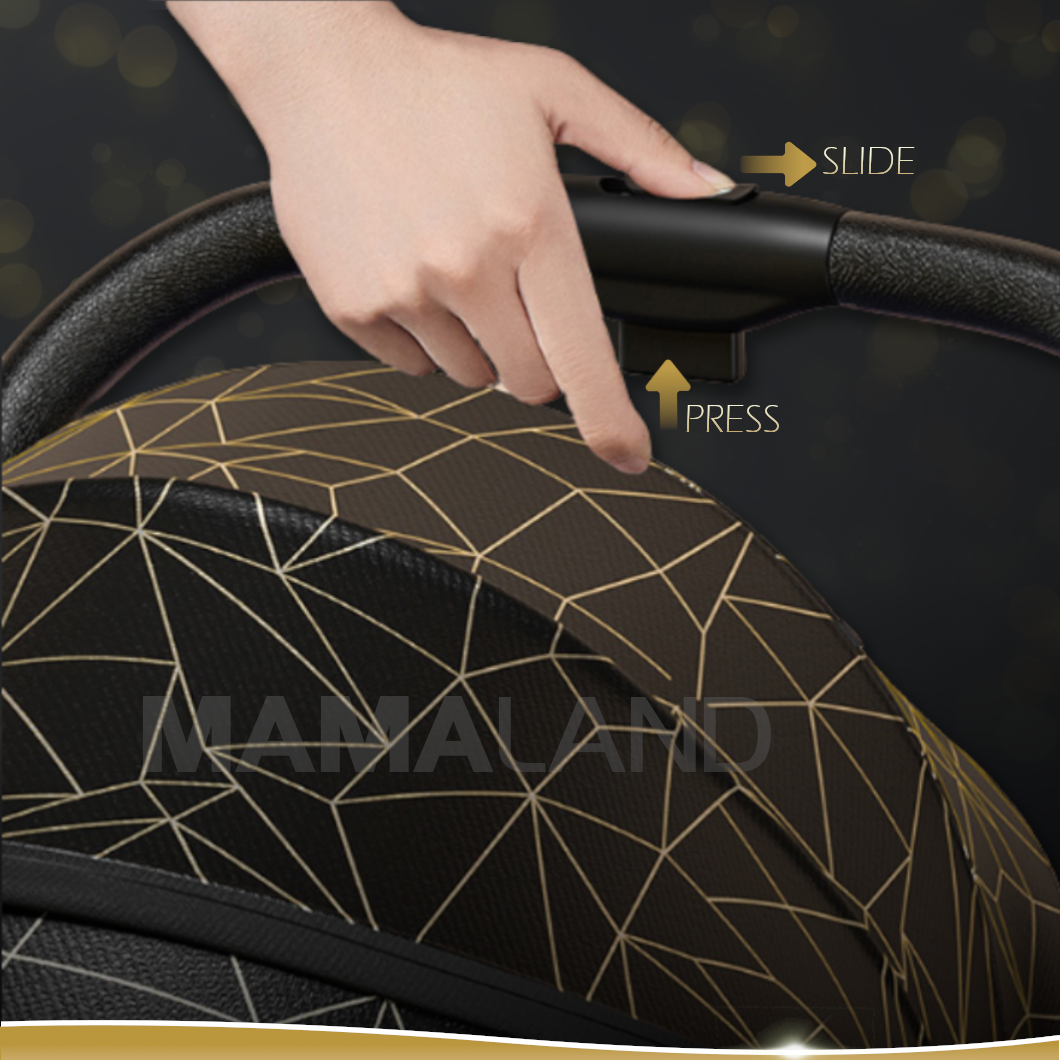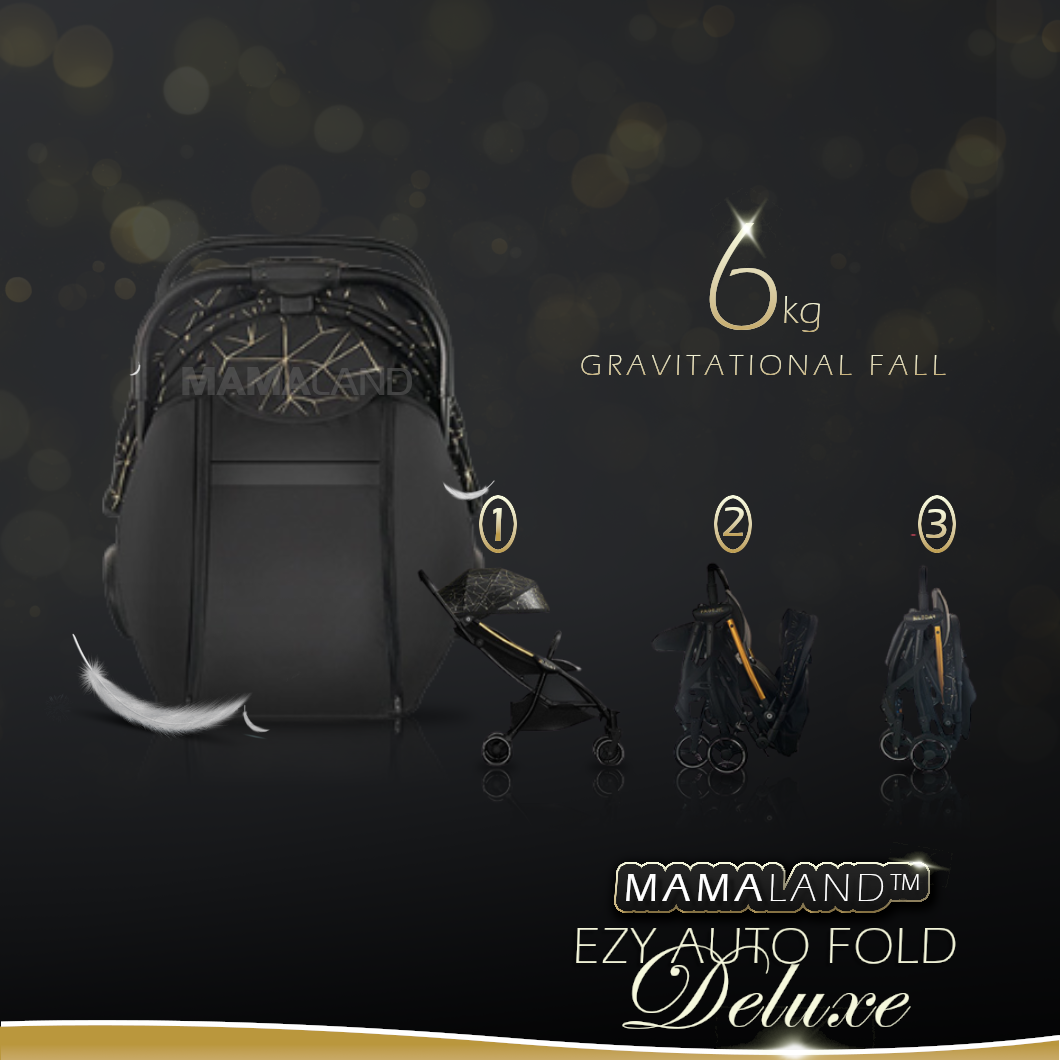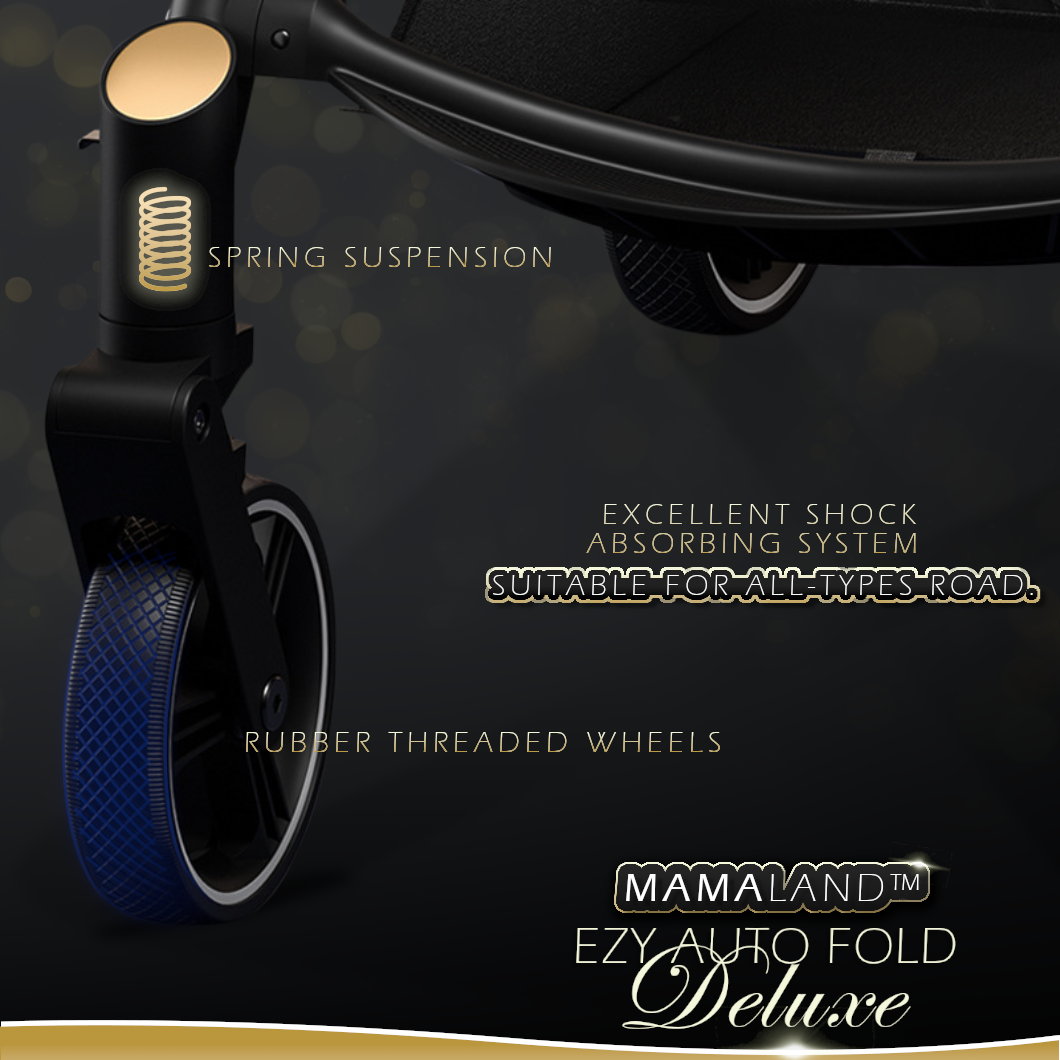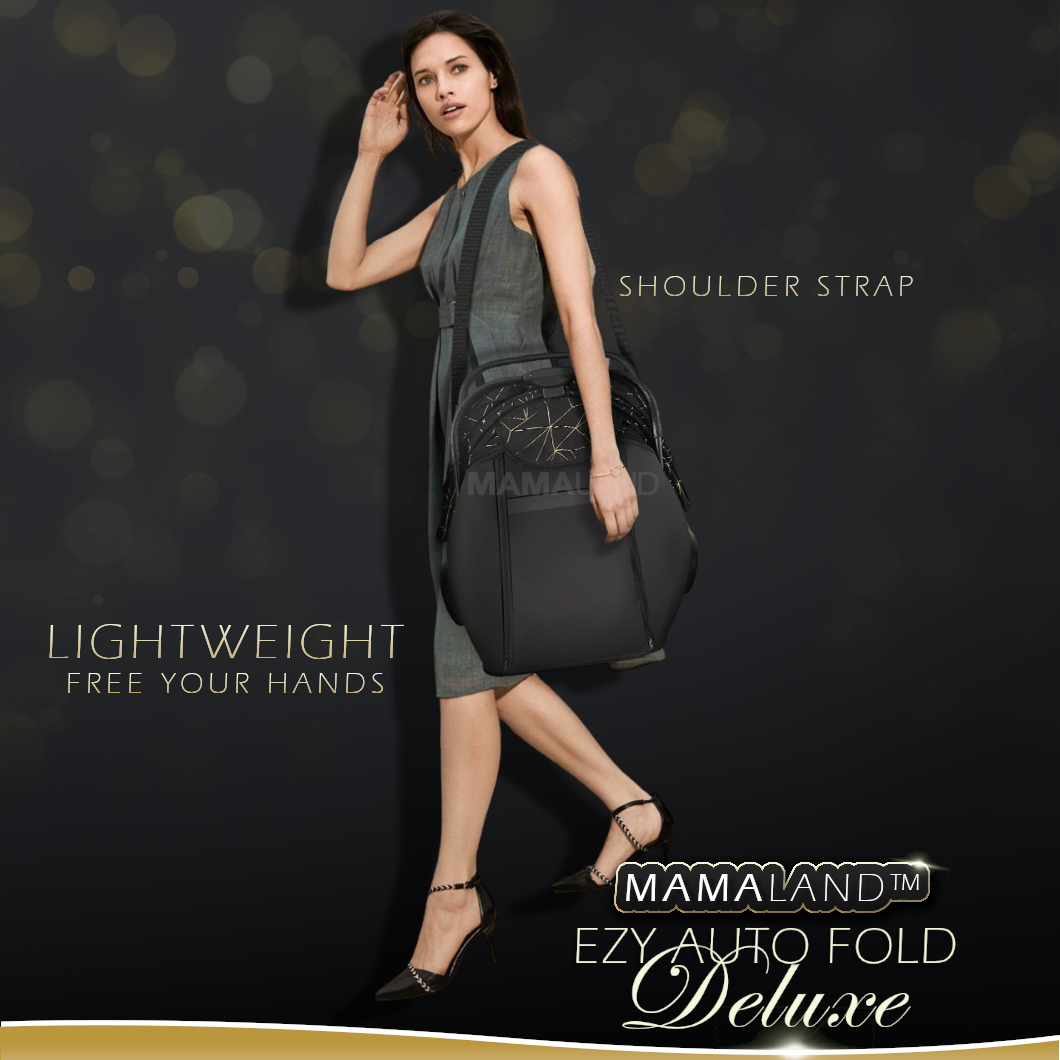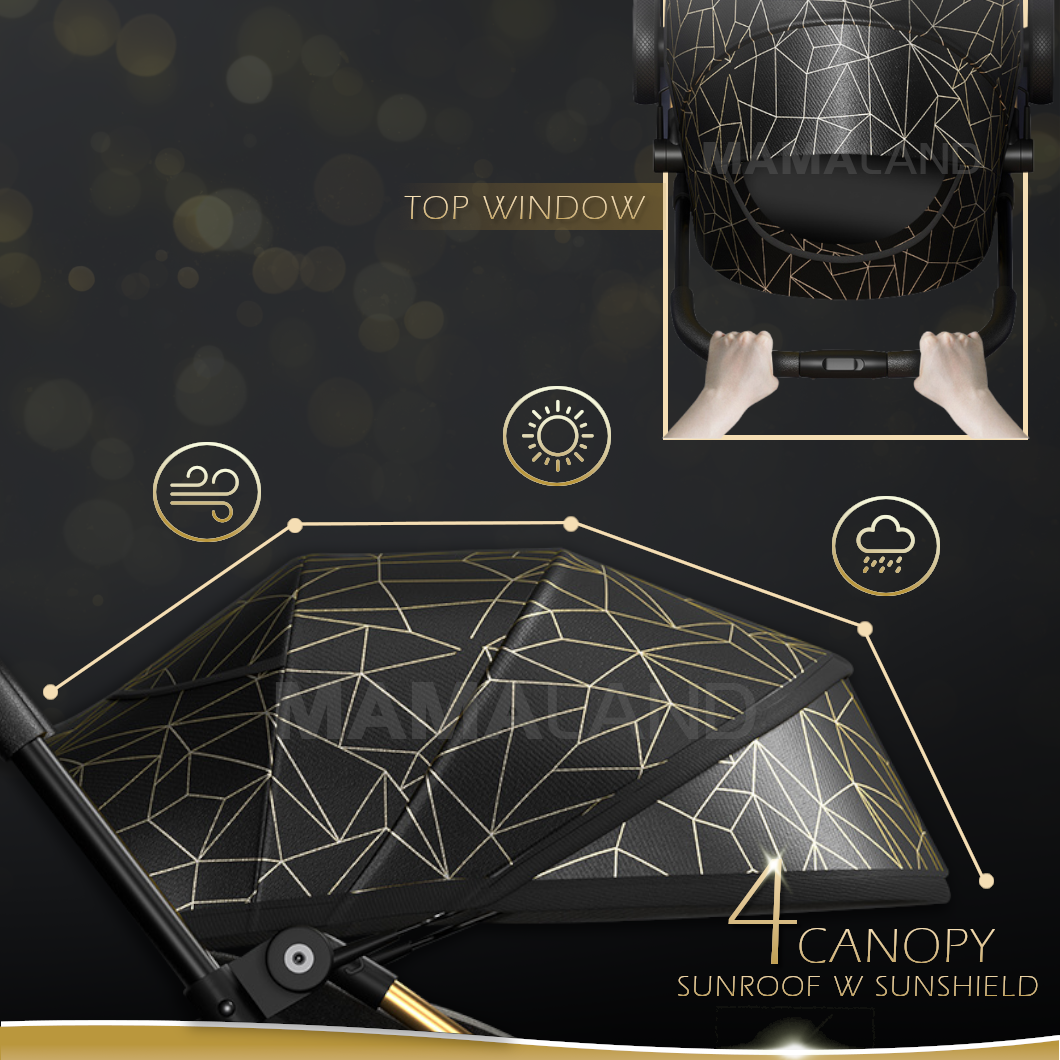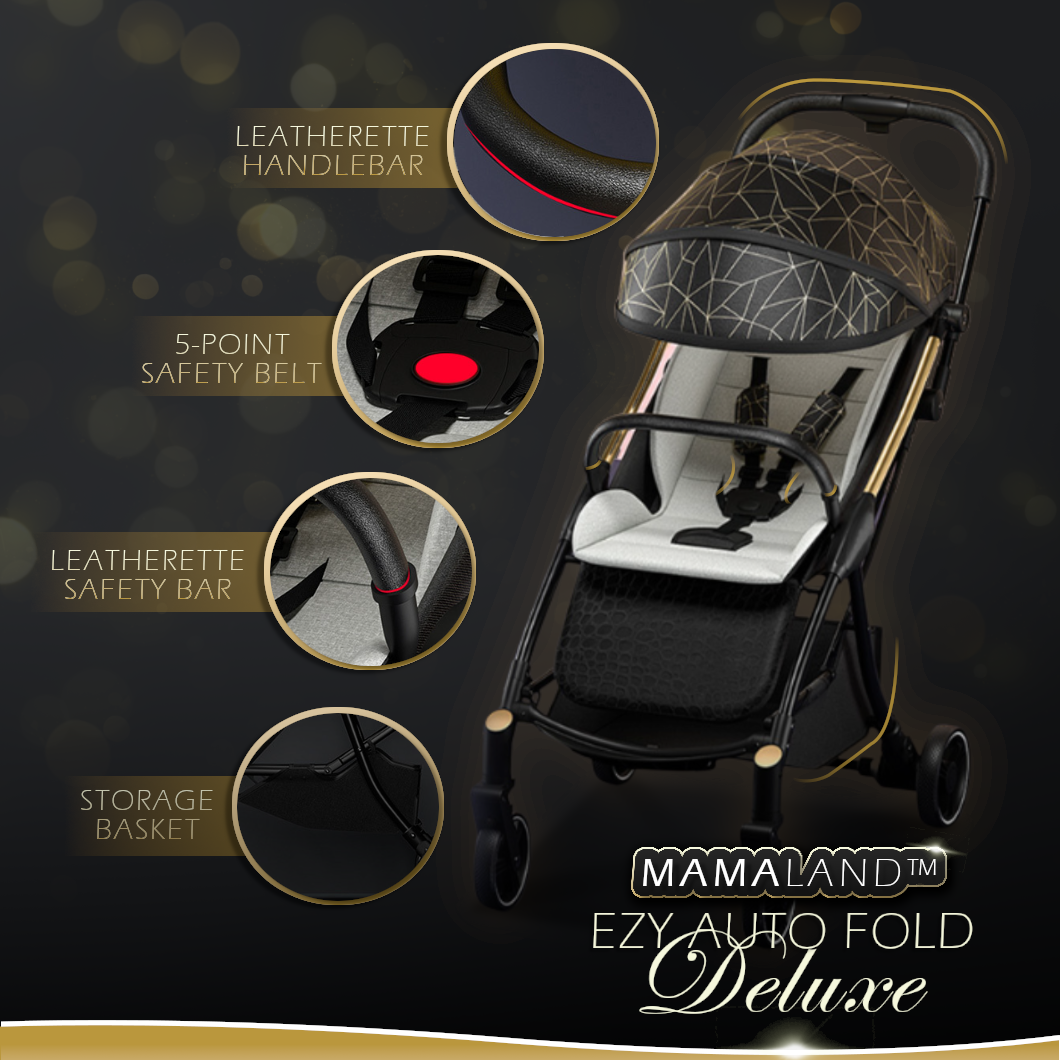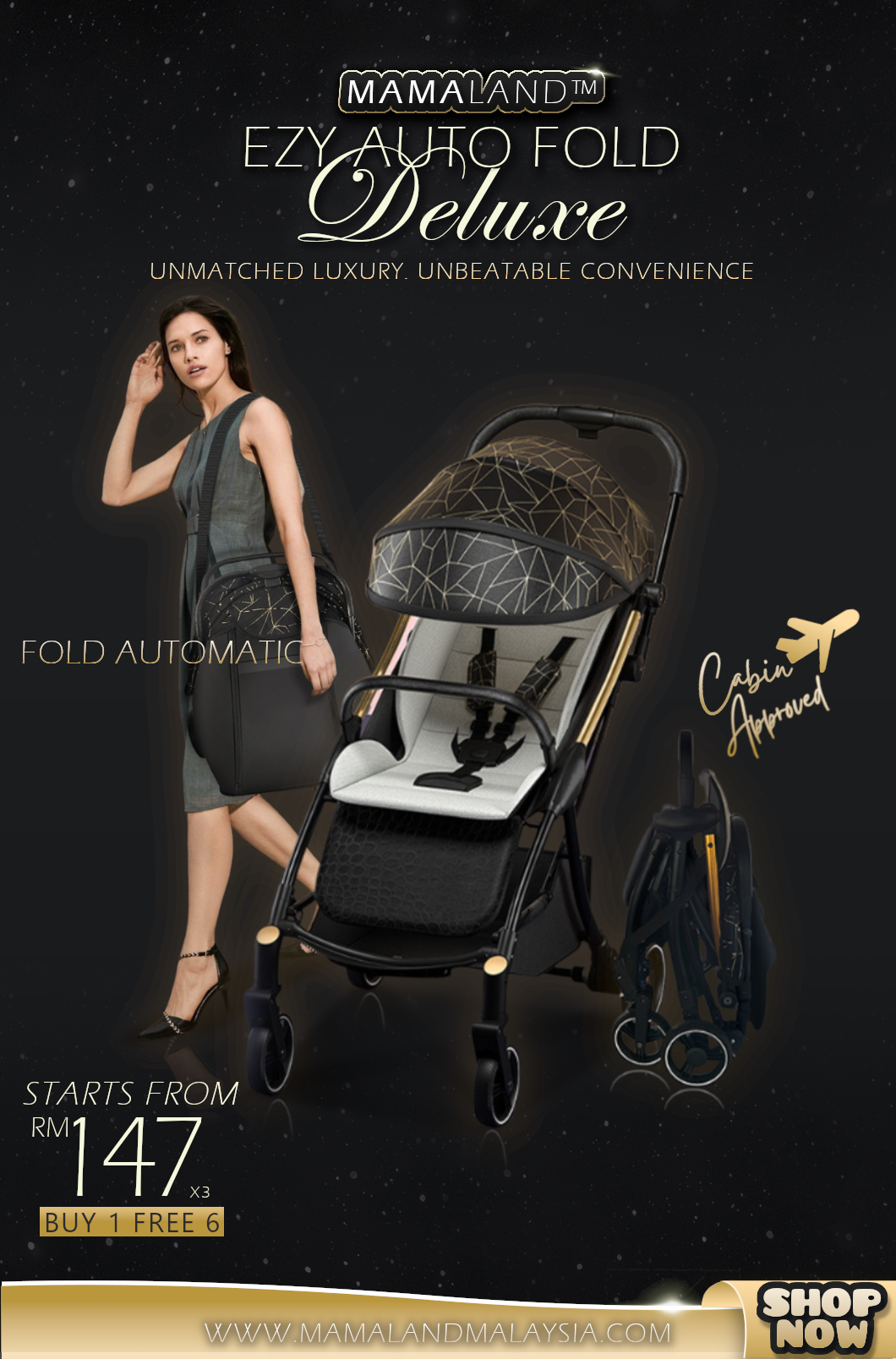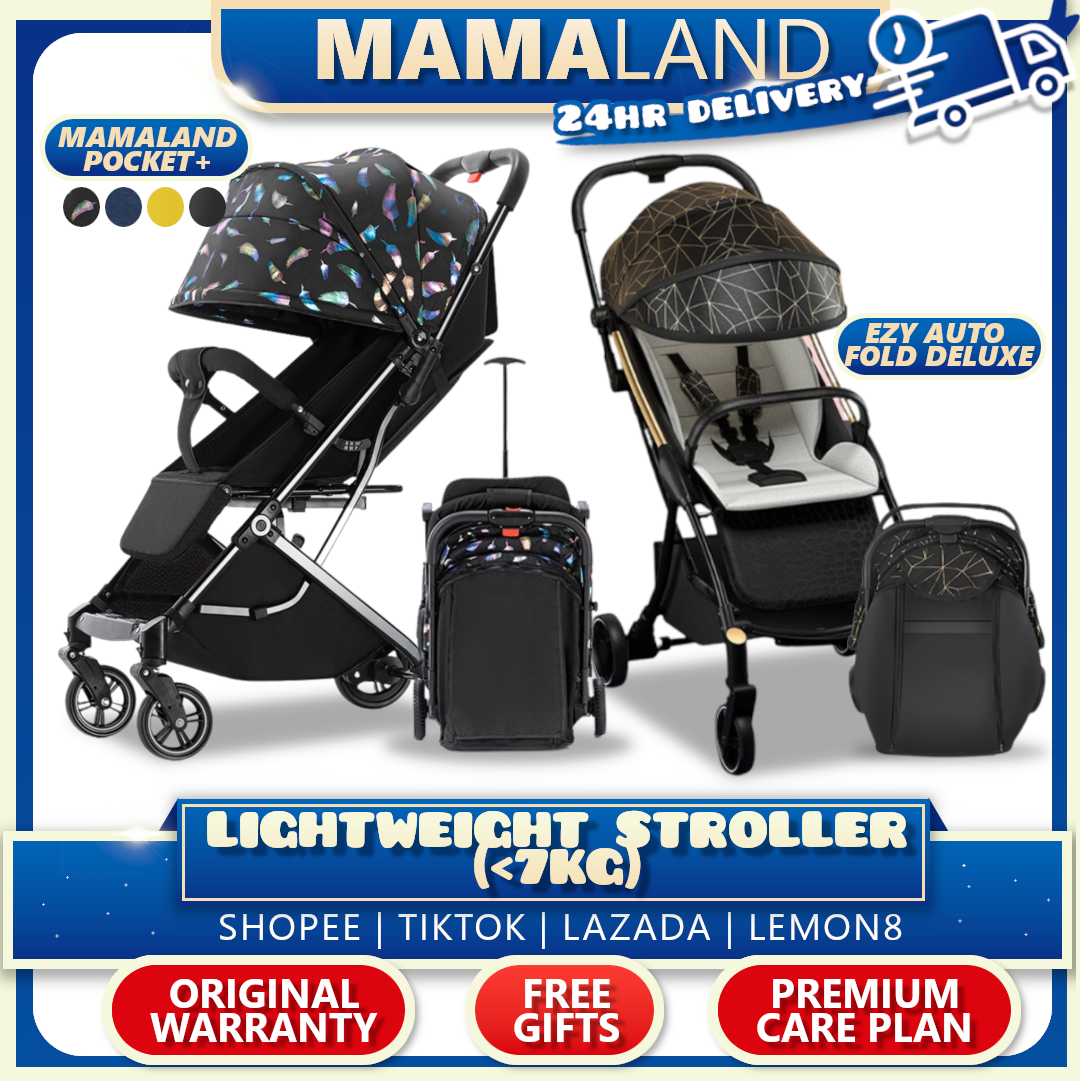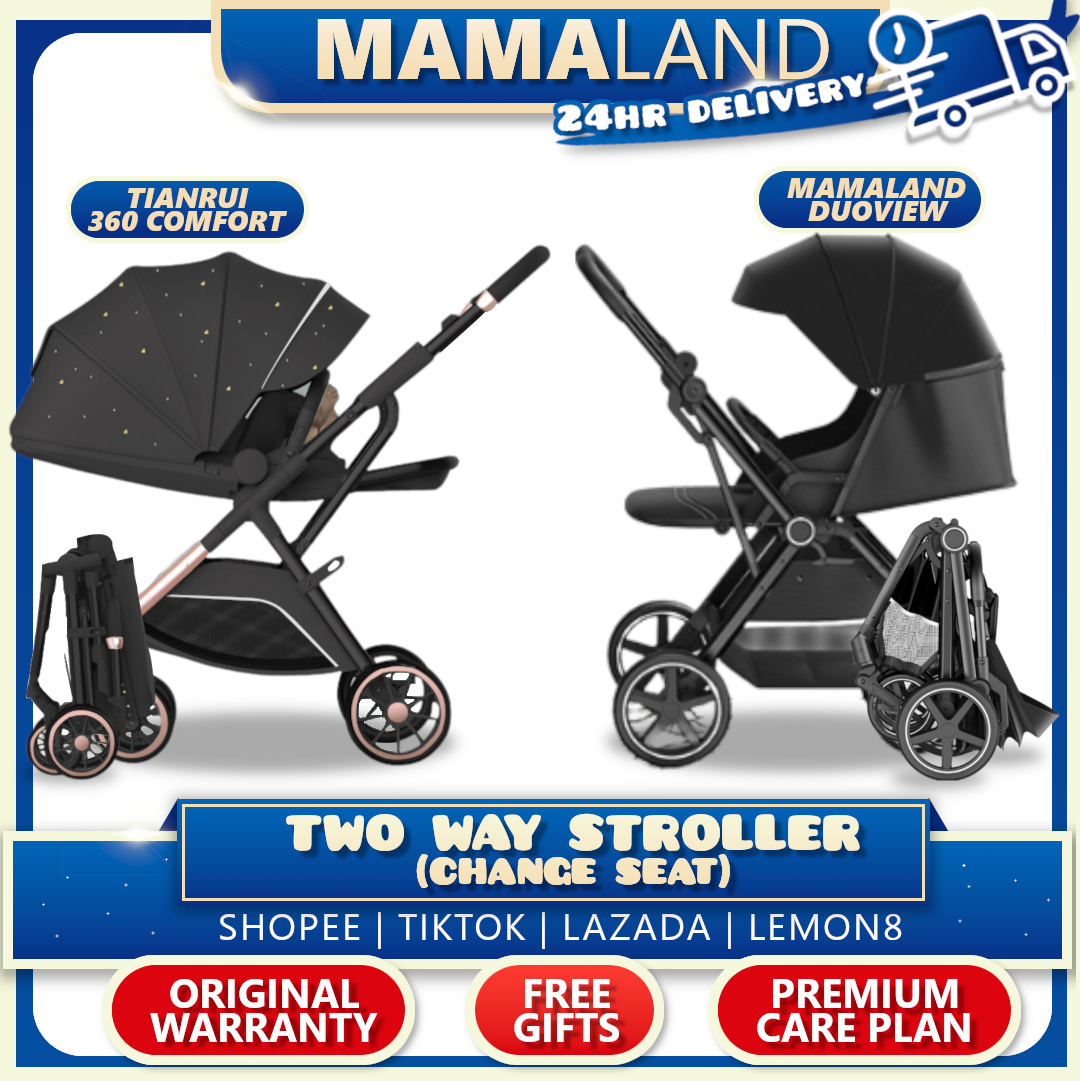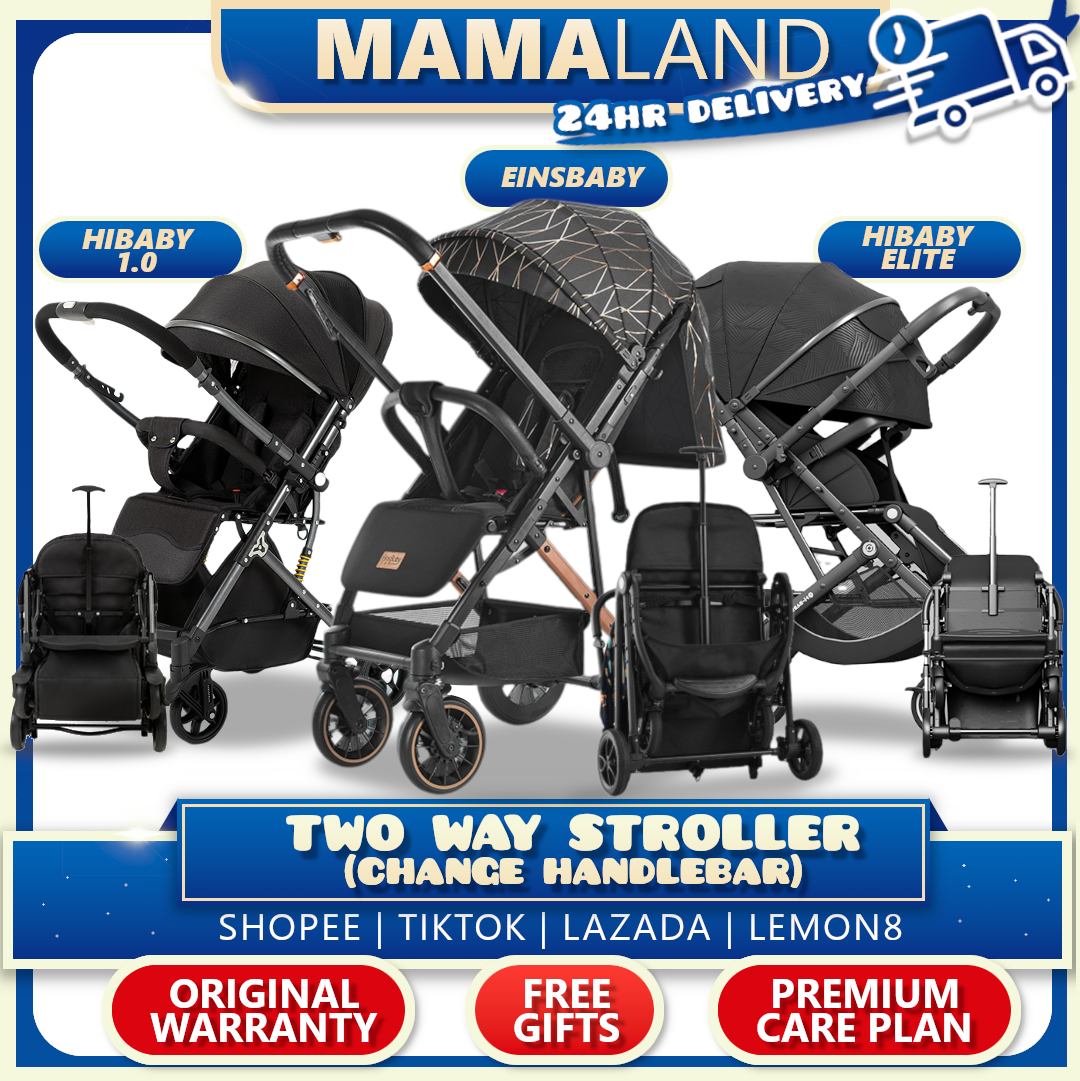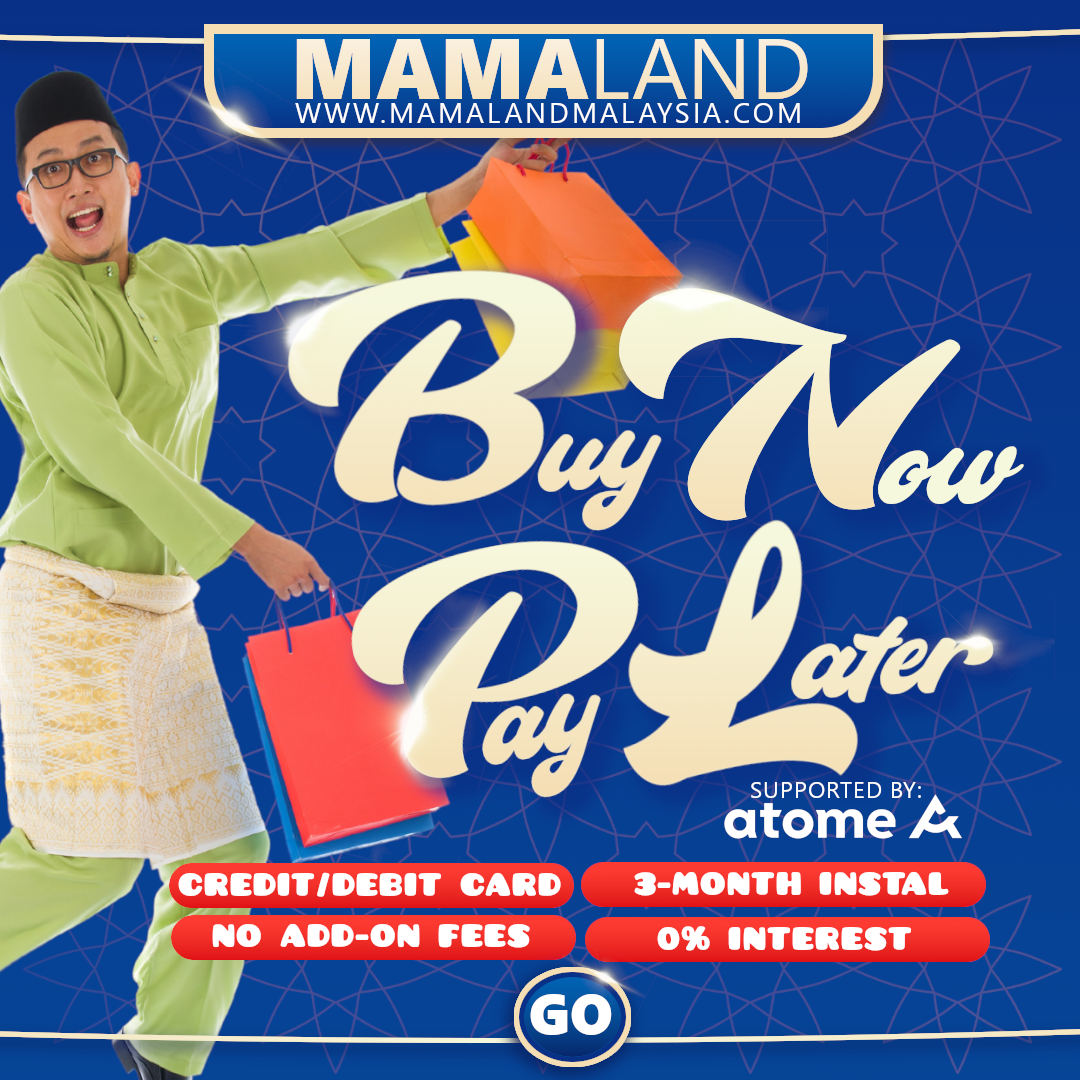 * 𝗥𝗘𝗔𝗗𝗬 𝗦𝗧𝗢𝗖𝗞📦 ** 𝗦𝗛𝗜𝗣 𝗙𝗥𝗢𝗠 𝗠𝗔𝗟𝗔𝗬𝗦𝗜𝗔🇲🇾
⚠️𝘔𝘢𝘮𝘢𝘭𝘢𝘯𝘥 𝘥𝘰𝘦𝘴 𝘯𝘰𝘵 𝘩𝘢𝘷𝘦 𝘳𝘦𝘴𝘦𝘭𝘭𝘦𝘳𝘴, 𝘳𝘦𝘥𝘪𝘴𝘵𝘳𝘪𝘣𝘶𝘵𝘰𝘳𝘴 𝘰𝘳 𝘢𝘨𝘦𝘯𝘵𝘴. 𝘈𝘯𝘺 𝘯𝘰𝘯-𝘨𝘦𝘯𝘶𝘪𝘯𝘦 𝘴𝘦𝘭𝘭𝘦𝘳𝘴 𝘧𝘰𝘶𝘯𝘥 𝘵𝘰 𝘩𝘢𝘷𝘦 𝘶𝘴𝘦𝘥 𝘰𝘶𝘳 𝘱𝘳𝘰𝘥𝘶𝘤𝘵 𝘭𝘪𝘴𝘵𝘪𝘯𝘨, 𝘪𝘯𝘤𝘭𝘶𝘥𝘪𝘯𝘨 𝘣𝘶𝘵 𝘯𝘰𝘵 𝘭𝘪𝘮𝘪𝘵𝘦𝘥 𝘵𝘰 𝘭𝘪𝘴𝘵𝘪𝘯𝘨 𝘥𝘦𝘴𝘤𝘳𝘪𝘱𝘵𝘪𝘰𝘯, 𝘭𝘪𝘴𝘵𝘪𝘯𝘨 𝘱𝘪𝘤𝘵𝘶𝘳𝘦𝘴, 𝘱𝘳𝘰𝘥𝘶𝘤𝘵 𝘱𝘪𝘤𝘵𝘶𝘳𝘦𝘴, 𝘷𝘪𝘥𝘦𝘰𝘴 𝘢𝘯𝘥 𝘦𝘵𝘤, 𝘸𝘪𝘭𝘭 𝘣𝘦 𝘳𝘦𝘱𝘰𝘳𝘵𝘦𝘥 𝘢𝘯𝘥 𝘭𝘦𝘨𝘢𝘭 𝘢𝘤𝘵𝘪𝘰𝘯𝘴 𝘮𝘢𝘺 𝘣𝘦 𝘵𝘢𝘬𝘦𝘯. 𝘉𝘶𝘺𝘦𝘳𝘴 𝘸𝘩𝘰 𝘥𝘰 𝘯𝘰𝘵 𝘱𝘶𝘳𝘤𝘩𝘢𝘴𝘦 𝘧𝘳𝘰𝘮 𝘔𝘢𝘮𝘢𝘭𝘢𝘯𝘥 𝘸𝘪𝘭𝘭 𝘯𝘰𝘵 𝘣𝘦 𝘦𝘯𝘵𝘦𝘳𝘵𝘢𝘪𝘯 ⚠️
✨𝗠𝗮𝗺𝗮𝗹𝗮𝗻𝗱™ 𝗘𝘇𝘆 𝗔𝘂𝘁𝗼 𝗙𝗼𝗹𝗱 𝗗𝗲𝗹𝘂𝘅𝗲 𝗯𝗮𝗯𝘆 𝘀𝘁𝗿𝗼𝗹𝗹𝗲𝗿✨
𝘚𝘵𝘳𝘰𝘭𝘭𝘦𝘳 𝘭𝘪𝘱𝘢𝘵 𝘢𝘶𝘵𝘰𝘮𝘢𝘵𝘪𝘬
🎀𝗕𝗼𝗹𝗲𝗵 𝗽𝗮𝗸𝗮𝗶 𝗱𝗲𝗻𝗴𝗮𝗻 𝗠𝗮𝗺𝗮𝗹𝗮𝗻𝗱™ 𝗘𝘇𝘆 𝗖𝗮𝗿𝗿𝗶𝗲𝗿 𝗕𝗮𝗯𝘆 𝗖𝗮𝗿 𝗦𝗲𝗮𝘁🎀
🎀𝗥𝗲𝗰𝗼𝗺𝗺𝗲𝗻𝗱𝗲𝗱 𝗮𝗴𝗲: 𝗡𝗲𝘄𝗯𝗼𝗿𝗻 - 𝟲-𝟳𝗬𝗢 (~𝟮𝟱𝗸𝗴)
🎀𝗙𝗼𝗹𝗱 𝗱𝗼𝘄𝗻 𝗮𝘂𝘁𝗼𝗺𝗮𝘁𝗶𝗰 (𝗴𝗿𝗮𝘃𝗶𝘁𝘆 𝗳𝗼𝗹𝗱)
𝗕𝘂𝘆 𝟭 𝗙𝗿𝗲𝗲 𝟱
🎁𝗙𝗿𝗲𝗲 𝗔𝗸𝘀𝗲𝘀𝗼𝗿𝗶🎁
1. 1x beg simpan stroller 🛄
2. 1x sun canopy ☀
3. 1x cup holder 🍼
4. 1x extra cushion 🍃
5. 1x mosquito net 🦟
📢𝗙𝗿𝗲𝗲 𝘂𝗽𝗴𝗿𝗮𝗱𝗲 𝘁𝗼 𝗹𝗲𝗮𝘁𝗵𝗲𝗿𝗲𝘁𝘁𝗲 𝗵𝗮𝗻𝗱𝗹𝗲𝗯𝗮𝗿📢
*𝘍𝘳𝘦𝘦 𝘨𝘪𝘧𝘵𝘴 𝘮𝘶𝘯𝘨𝘬𝘪𝘯 𝘢𝘬𝘢𝘯 𝘥𝘪𝘵𝘶𝘬𝘢𝘳 𝘵𝘢𝘯𝘱𝘢 𝘯𝘰𝘵𝘪𝘴; 𝘣𝘦𝘳𝘨𝘢𝘯𝘵𝘶𝘯𝘨 𝘬𝘦𝘱𝘢𝘥𝘢 𝘴𝘵𝘰𝘬
🛡30 hari jaminan; Boleh order original parts sekira perlu
❤ Percuma 12-bulan Mamaland Premium Care Plan
🛠𝗞𝗲𝘆 𝗙𝗲𝗮𝘁𝘂𝗿𝗲𝘀🛠
1. Automatic/gravity fold
2. Lay flat up to 175 degree (suitable for newborn baby)
3. Sunhood can be adjusted, come together with visor (protect baby from sunlight)
4. Top peek-a-boo window
5. 360° rotate front wheels
6. Double footrest with one adjustable footrest for baby; one fixed footrest for tall kid
7. 12 bearings to absorb shock
8. One step footbrake
9. 5-point safety harness; adjustable
10. Oxford fabric; can be washable
11. Rear sunshade fabric - can be opened
12. Adjustable footrest
13. Large basket
𝗔𝗳𝘁𝗲𝗿 𝗳𝗼𝗹𝗱:
1. Carry with hand
2. Put inside bag
⚙𝗠𝗮𝘁𝗲𝗿𝗶𝗮𝗹⚙
Aluminum alloy black frame with oxford fabric (washable)
📐𝗣𝗿𝗼𝗱𝘂𝗰𝘁 𝗦𝗽𝗲𝗰𝗶𝗳𝗶𝗰𝗮𝘁𝗶𝗼𝗻📐
Stroller dimension (after fold): approx. 50cm x approx. 60-73cm(h)
Stroller weight: approx. 6kg;
Max supported weight: 25kg
Recommended age: 0+ - approx.6yo
----------------
⚠𝗪𝗮𝗿𝗻𝗶𝗻𝗴⚠
* Measurement may have slight variation.
*All Mamaland strollers are import/export goods that comply with CCC regulations. According to CCC regulations, strollers are tested up to 15kg, so all printed materials, including packaging boxes and manuals, will indicate that the stroller's maximum supported weight is up to 15kg only. However, the actual maximum supported weight of the stroller, as determined by our in-house testing team, may differ from the CCC regulation and is as described in our product information.
* Returns can only made one time per order no subject to defective and unused/brand new items only. Examples are torn, stained, broken and damage found upon received of goods. Tiny defects such as loose strain of string which does not affect the quality and function are not acceptable.
* Customer is responsible to return the item on their own expanse.
* Color of products may varies due to studio lighting use. It may appear darker or lighter. Exchange due to this reason is not acceptable.
* Exchange due to regret of purchase is also not acceptable.
#mamaland #mamalandmalaysia #automaticfoldstroller #babystrollermalaysia