* 𝗥𝗘𝗔𝗗𝗬 𝗦𝗧𝗢𝗖𝗞📦 ** 𝗦𝗛𝗜𝗣 𝗙𝗥𝗢𝗠 𝗠𝗔𝗟𝗔𝗬𝗦𝗜𝗔🇲🇾

⚠️𝘔𝘢𝘮𝘢𝘭𝘢𝘯𝘥 𝘥𝘰𝘦𝘴 𝘯𝘰𝘵 𝘩𝘢𝘷𝘦 𝘳𝘦𝘴𝘦𝘭𝘭𝘦𝘳𝘴, 𝘳𝘦𝘥𝘪𝘴𝘵𝘳𝘪𝘣𝘶𝘵𝘰𝘳𝘴 𝘰𝘳 𝘢𝘨𝘦𝘯𝘵𝘴. 𝘈𝘯𝘺 𝘯𝘰𝘯-𝘨𝘦𝘯𝘶𝘪𝘯𝘦 𝘴𝘦𝘭𝘭𝘦𝘳𝘴 𝘧𝘰𝘶𝘯𝘥 𝘵𝘰 𝘩𝘢𝘷𝘦 𝘶𝘴𝘦𝘥 𝘰𝘶𝘳 𝘱𝘳𝘰𝘥𝘶𝘤𝘵 𝘭𝘪𝘴𝘵𝘪𝘯𝘨, 𝘪𝘯𝘤𝘭𝘶𝘥𝘪𝘯𝘨 𝘣𝘶𝘵 𝘯𝘰𝘵 𝘭𝘪𝘮𝘪𝘵𝘦𝘥 𝘵𝘰 𝘭𝘪𝘴𝘵𝘪𝘯𝘨 𝘥𝘦𝘴𝘤𝘳𝘪𝘱𝘵𝘪𝘰𝘯, 𝘭𝘪𝘴𝘵𝘪𝘯𝘨 𝘱𝘪𝘤𝘵𝘶𝘳𝘦𝘴, 𝘱𝘳𝘰𝘥𝘶𝘤𝘵 𝘱𝘪𝘤𝘵𝘶𝘳𝘦𝘴, 𝘷𝘪𝘥𝘦𝘰𝘴 𝘢𝘯𝘥 𝘦𝘵𝘤, 𝘸𝘪𝘭𝘭 𝘣𝘦 𝘳𝘦𝘱𝘰𝘳𝘵𝘦𝘥 𝘢𝘯𝘥 𝘭𝘦𝘨𝘢𝘭 𝘢𝘤𝘵𝘪𝘰𝘯𝘴 𝘮𝘢𝘺 𝘣𝘦 𝘵𝘢𝘬𝘦𝘯. 𝘉𝘶𝘺𝘦𝘳𝘴 𝘸𝘩𝘰 𝘥𝘰 𝘯𝘰𝘵 𝘱𝘶𝘳𝘤𝘩𝘢𝘴𝘦 𝘧𝘳𝘰𝘮 𝘔𝘢𝘮𝘢𝘭𝘢𝘯𝘥 𝘸𝘪𝘭𝘭 𝘯𝘰𝘵 𝘣𝘦 𝘦𝘯𝘵𝘦𝘳𝘵𝘢𝘪𝘯 ⚠️

✨𝗠𝗮𝗺𝗮𝗹𝗮𝗻𝗱 𝗛𝗶- 𝗕𝗮𝗯𝘆 𝗘𝗹𝗶𝘁𝗲 𝟮 𝘄𝗮𝘆 𝗰𝗼𝗺𝗽𝗮𝗰𝘁 𝗳𝗼𝗹𝗱 𝗯𝗮𝗯𝘆 𝘀𝘁𝗿𝗼𝗹𝗹𝗲𝗿✨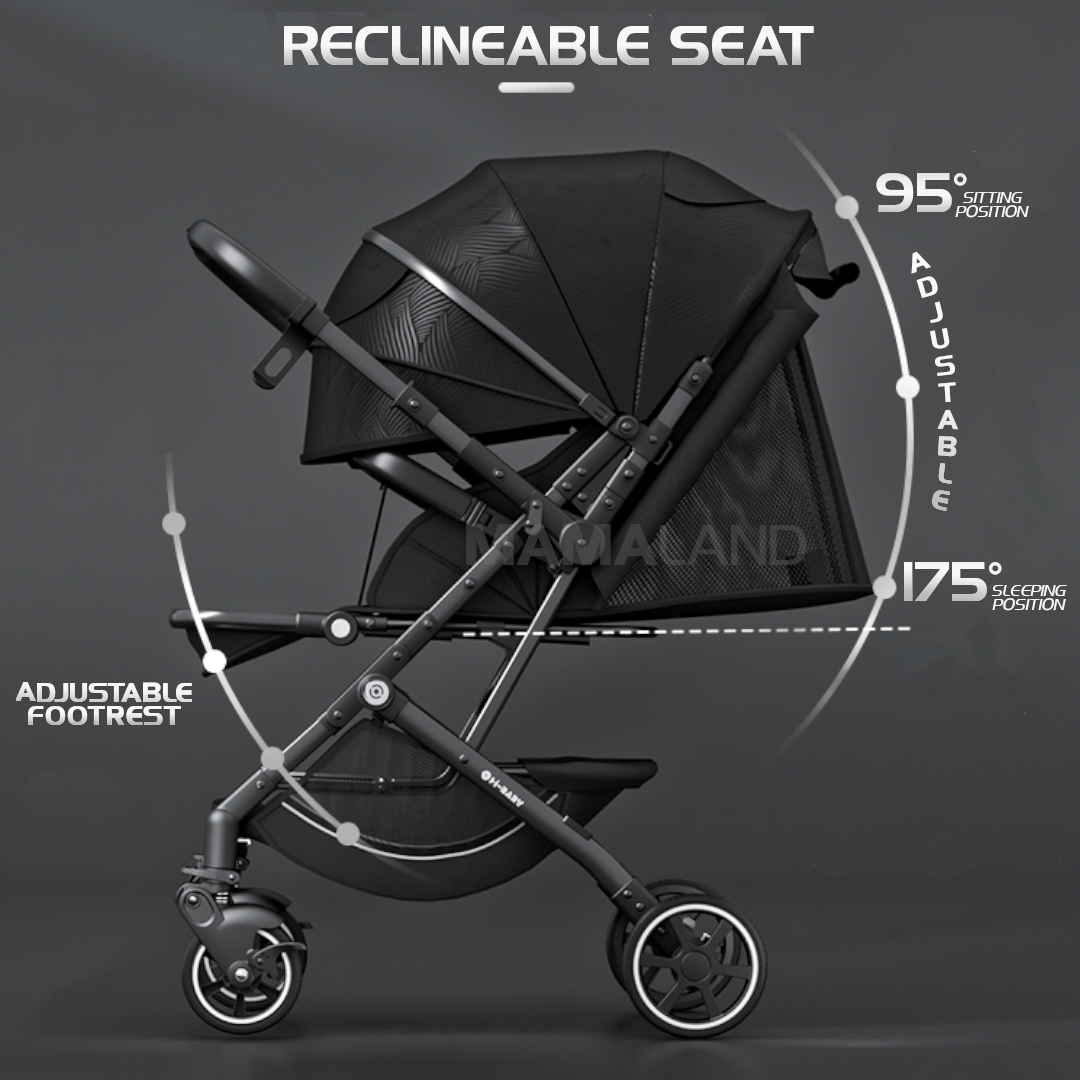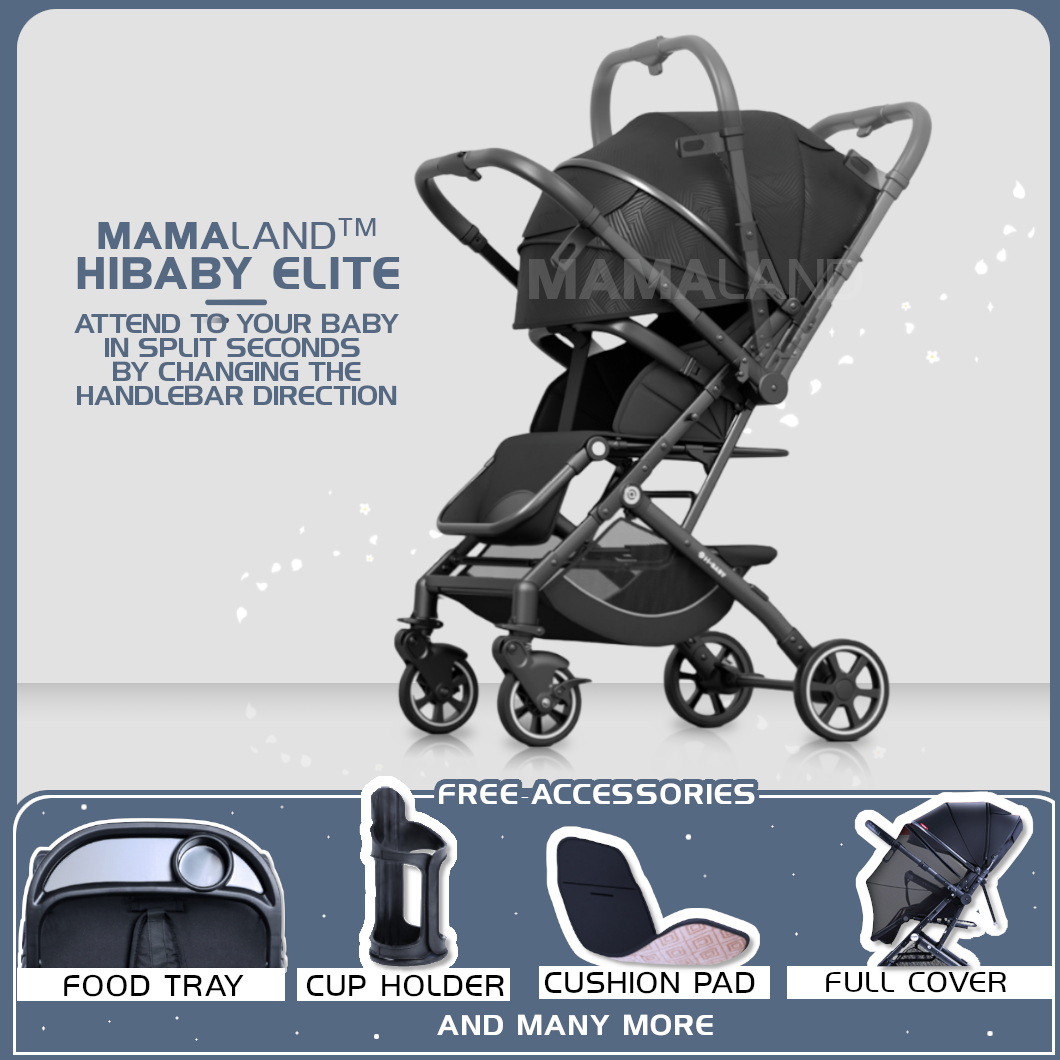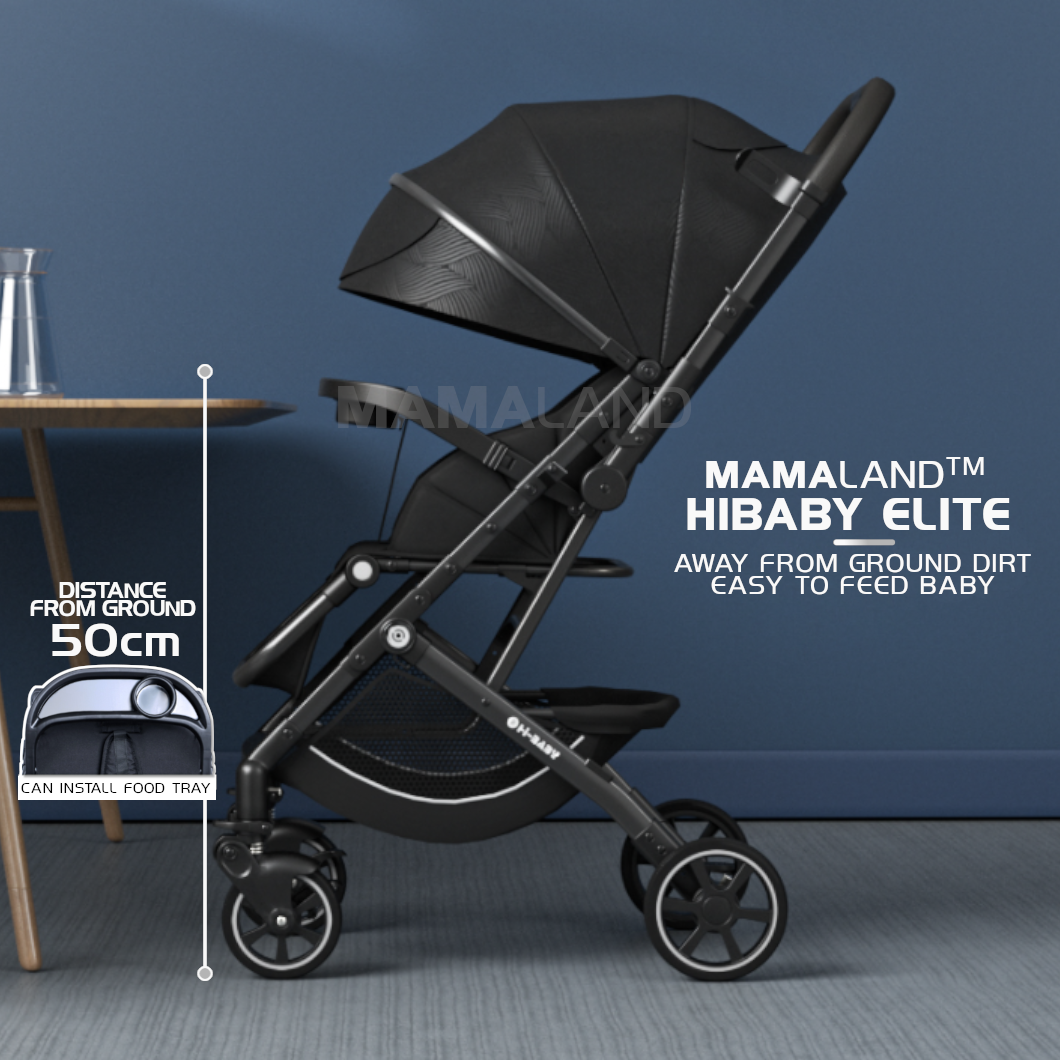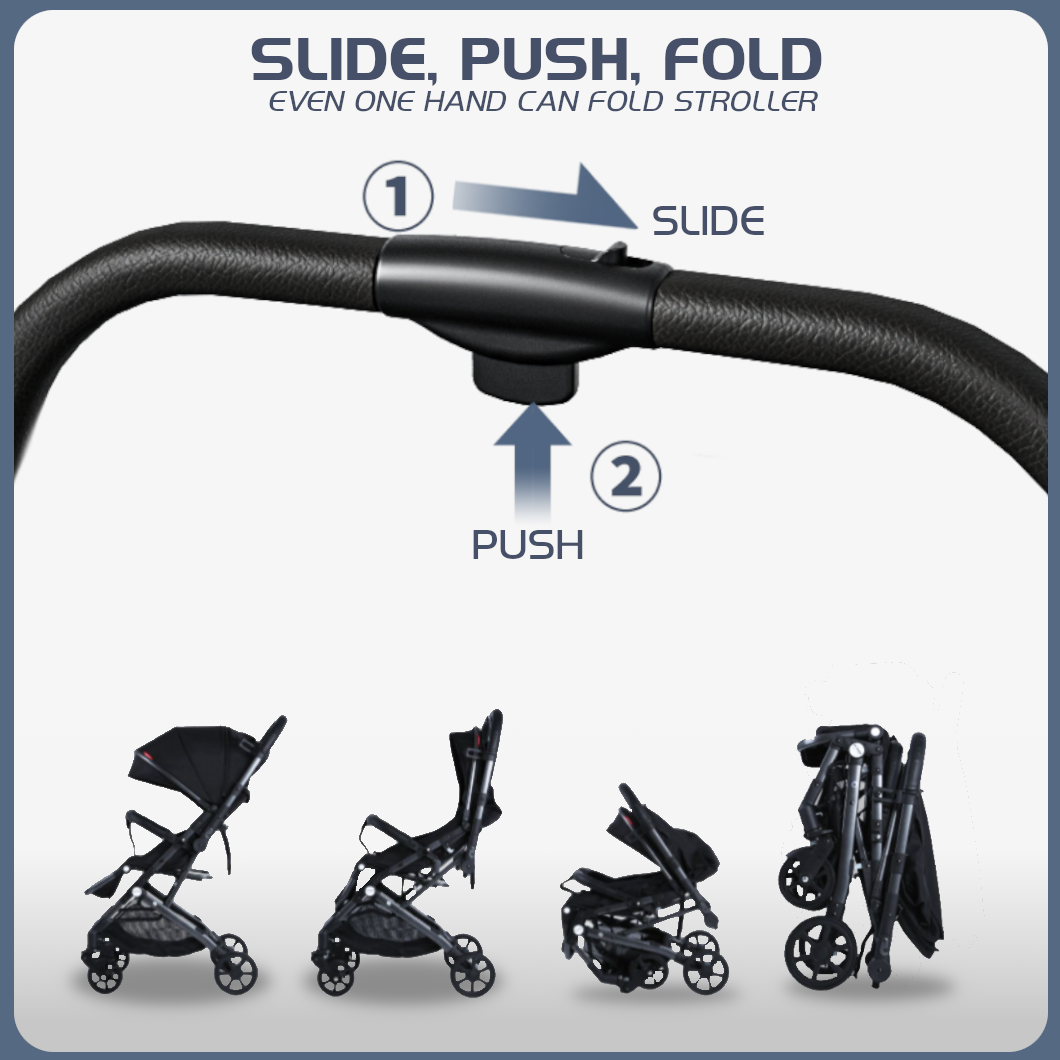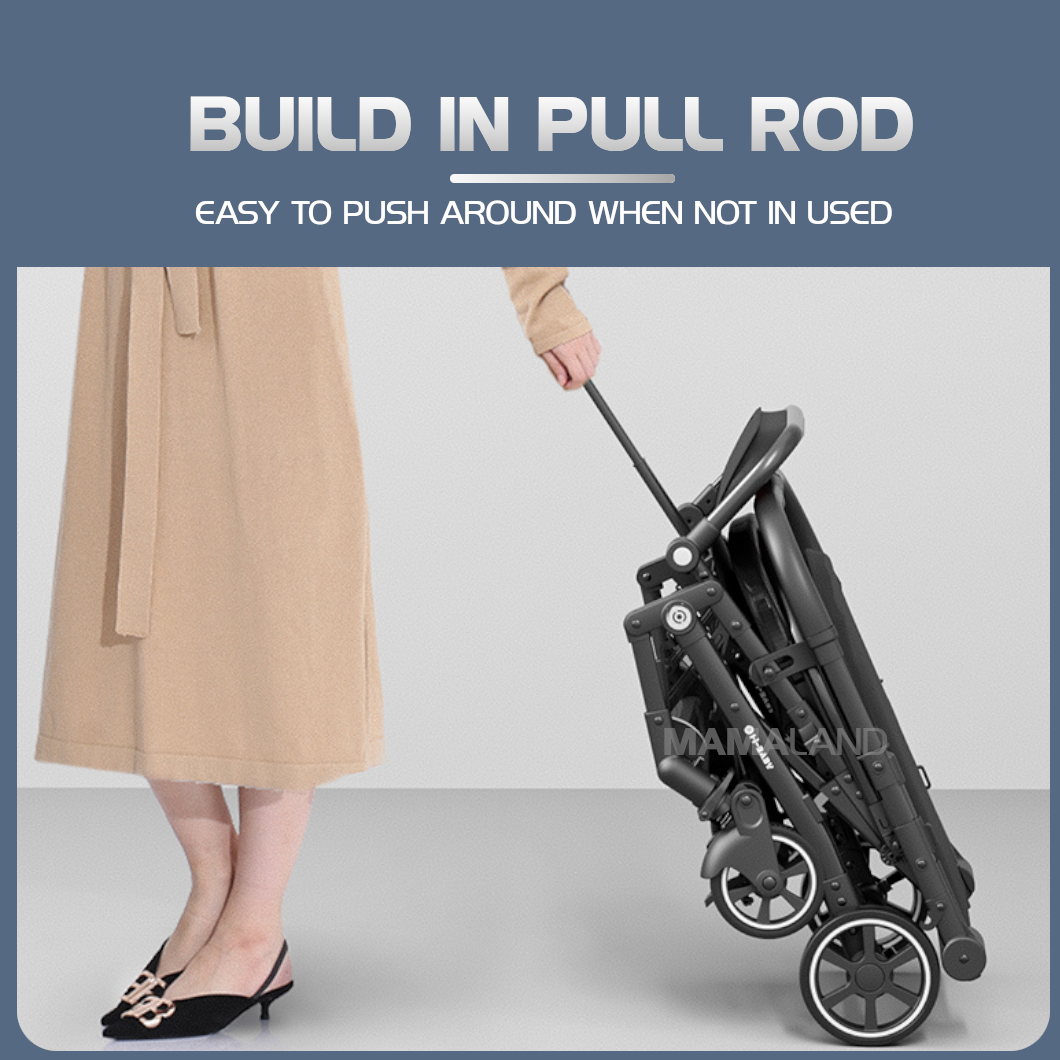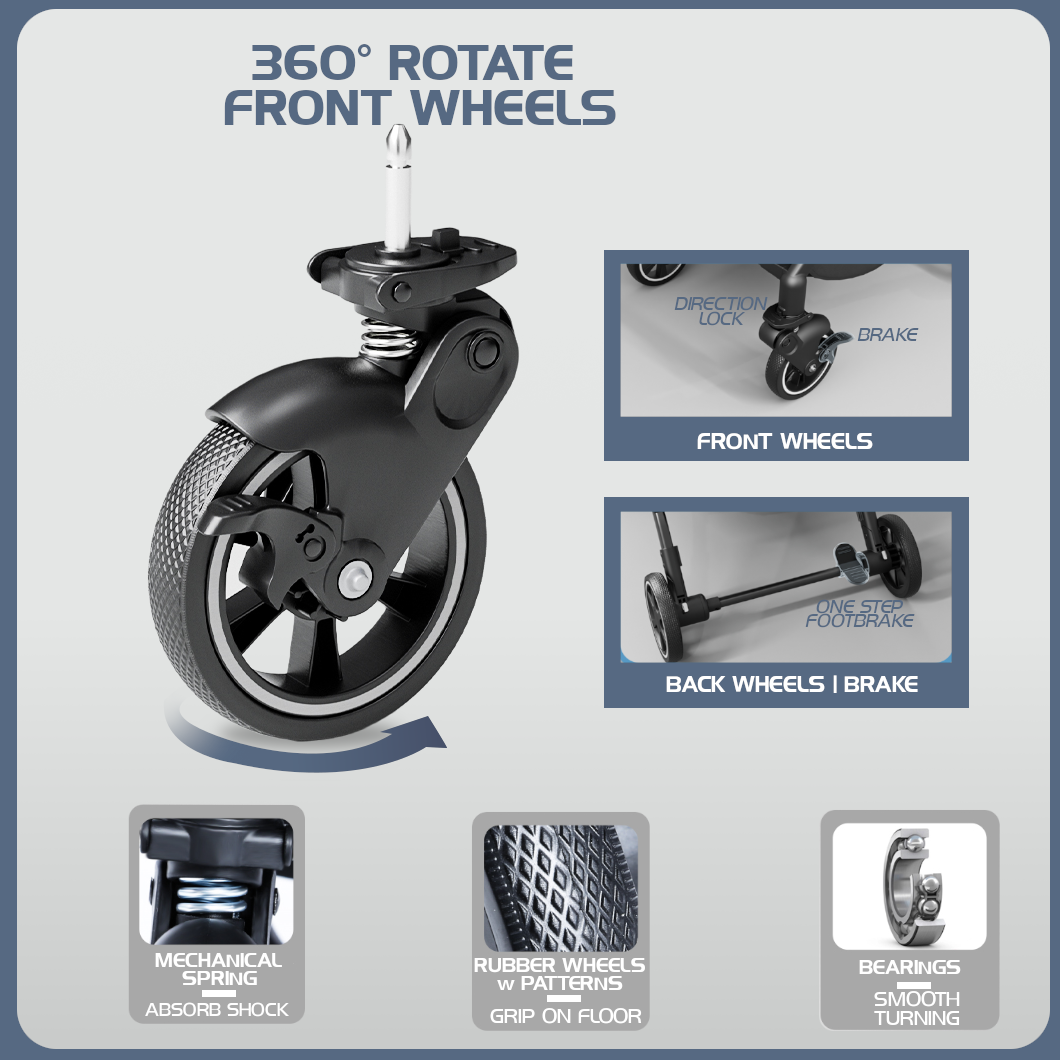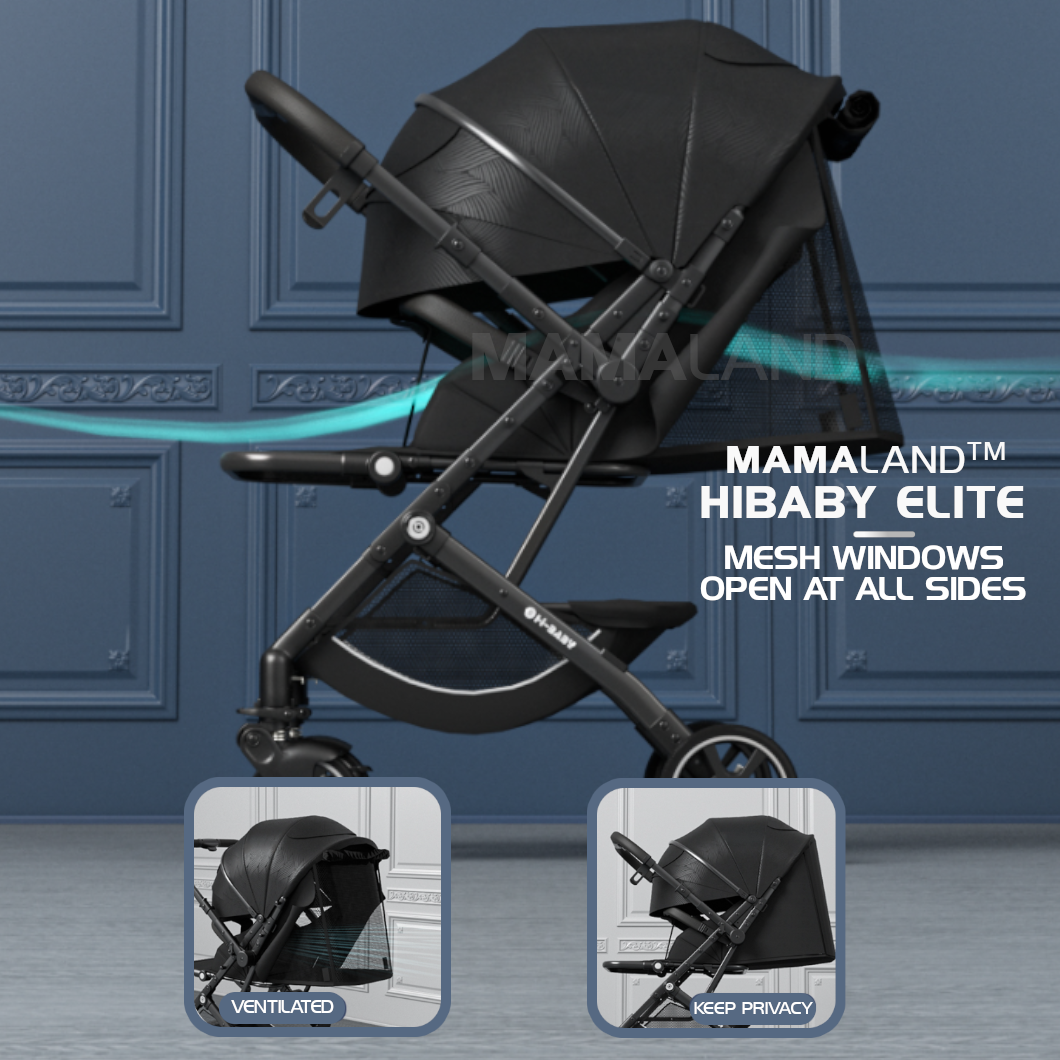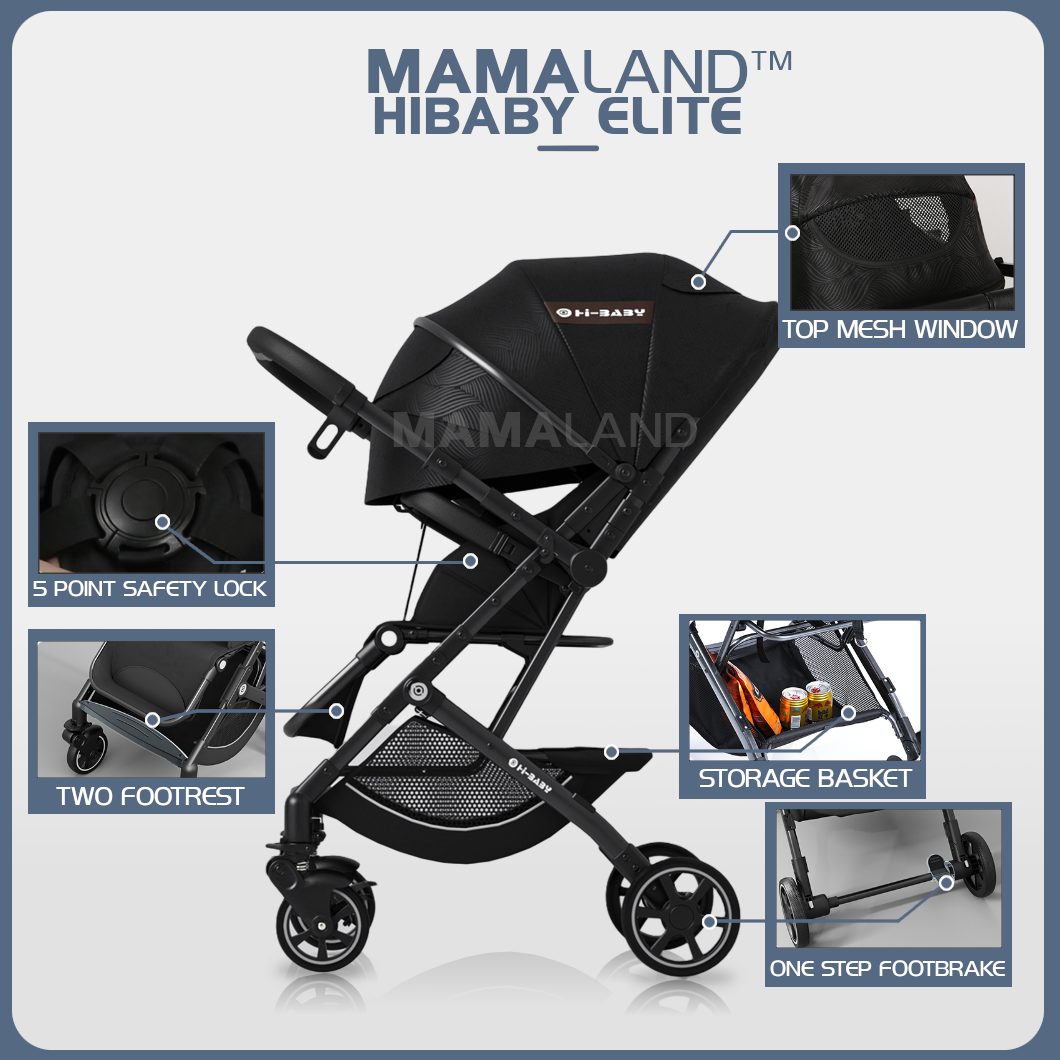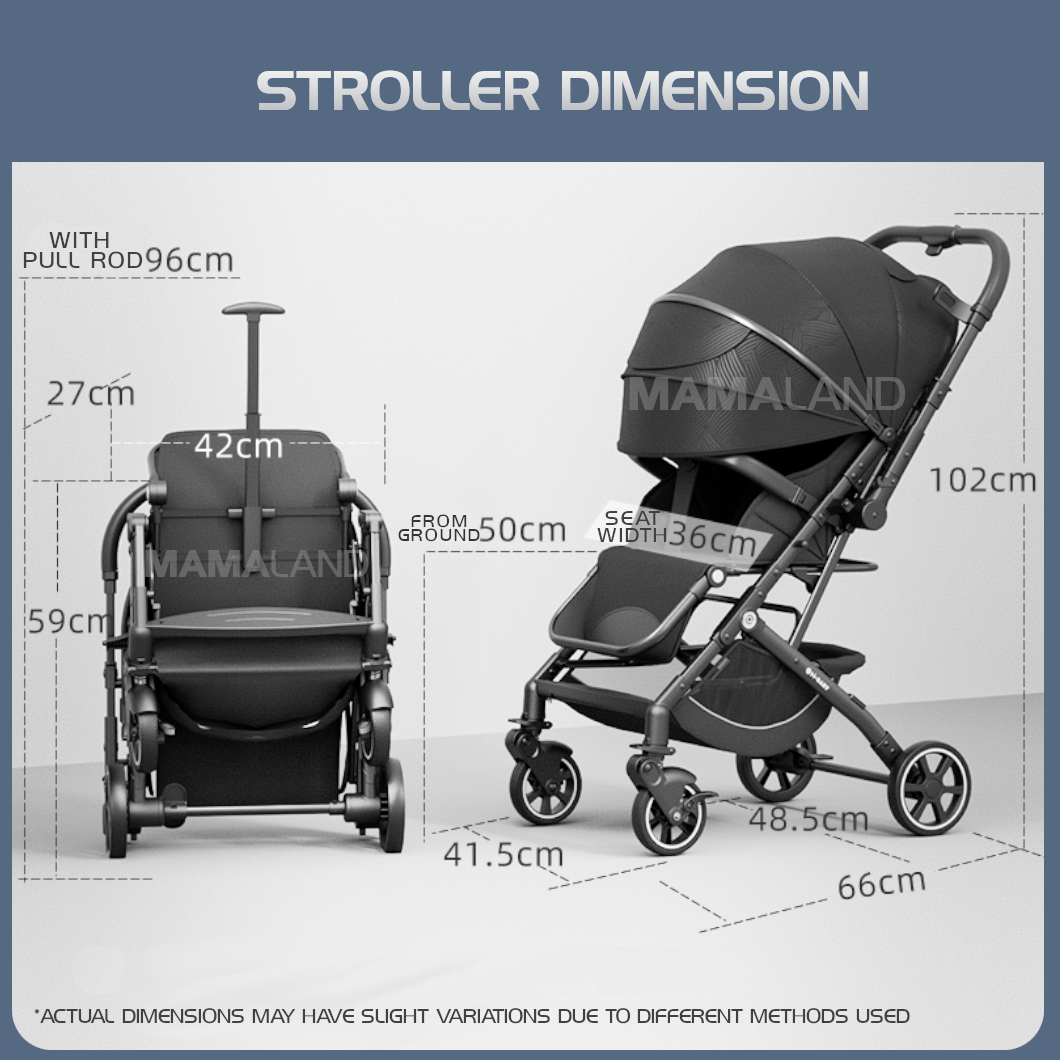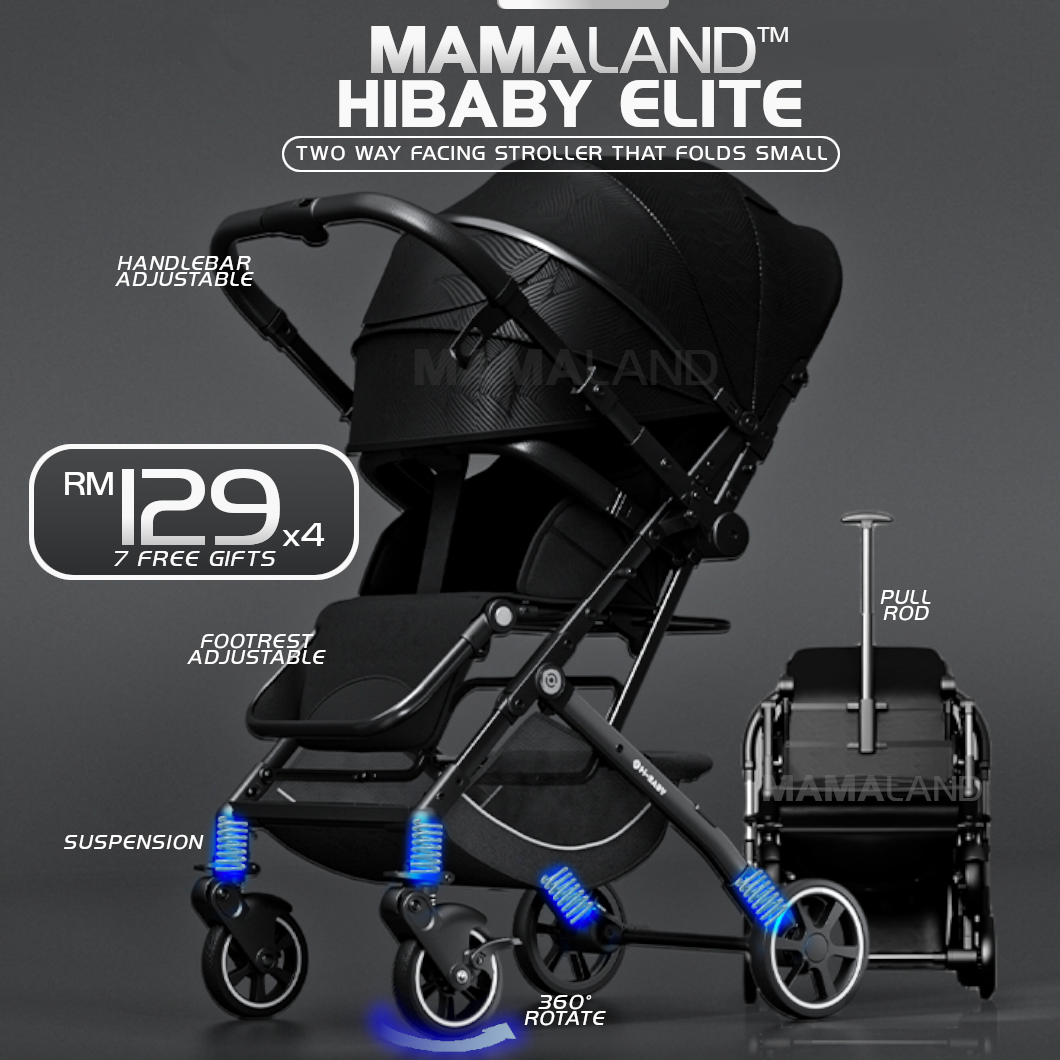 👉🏻𝗖𝗮𝗻 𝗙𝗮𝗰𝗲 𝗣𝗮𝗿𝗲𝗻𝘁𝘀 𝗼𝗿 𝗙𝗮𝗰𝗲 𝗢𝘂𝘁𝘀𝗶𝗱𝗲 - 𝗦𝗪𝗜𝗧𝗖𝗛 𝗛𝗔𝗡𝗗𝗟𝗘 𝗕𝗔𝗥 𝗣𝗢𝗦𝗜𝗧𝗜𝗢𝗡
👉🏻𝗖𝗼𝗺𝗽𝗮𝗰𝘁 𝗙𝗼𝗹𝗱 - 𝗙𝗼𝗹𝗱 𝗜𝗻𝘁𝗼 𝗦𝗾𝘂𝗮𝗿𝗲
👉🏻𝗪𝗶𝘁𝗵 𝗣𝘂𝗹𝗹 𝗥𝗼𝗱
👉🏻𝗗𝗼𝘂𝗯𝗹𝗲 𝗯𝗿𝗮𝗸𝗲
👉🏻𝗪𝗶𝘁𝗵 𝗙𝗼𝗼𝗱 𝗧𝗿𝗮𝘆 𝗮𝗻𝗱 𝗕𝗼𝘁𝘁𝗹𝗲 𝗛𝗼𝗹𝗱𝗲𝗿
👉🏻From 𝗡𝗲𝘄𝗯𝗼𝗿𝗻👶 - 𝟳 𝘆𝗲𝗮𝗿𝘀 𝗼𝗹𝗱👦👧
🎨𝗖𝗼𝗹𝗼𝗿 𝗦𝗲𝗹𝗲𝗰𝘁𝗶𝗼𝗻 : Elite black (Special Edition)

🎁𝗙𝗿𝗲𝗲 𝗔𝗰𝗰𝗲𝘀𝘀𝗼𝗿𝗶𝗲𝘀🎁
1. 1 x extra body cushion
2. 1 x cooling mat
3. 1 x food tray (used on stroller)
4. 1 x mosquito/weather mesh cover (to be zipped on stroller)
5. 1 x sunroof cover
6. 1 x wrist band
7. 1 x bottle holder
Safety bar upgrade to leatherette cover
Handlebar upgrade to leatherette cover
Built in pull rod
Built in safety crotch pad
Built in footrest
*𝘖𝘯𝘭𝘺 𝘧𝘰𝘳 𝘔𝘢𝘮𝘢𝘭𝘢𝘯𝘥 𝘤𝘶𝘴𝘵𝘰𝘮𝘦𝘳𝘴; 𝘯𝘰 𝘳𝘦𝘴𝘦𝘭𝘭𝘦𝘳𝘴, 𝘢𝘨𝘦𝘯𝘵𝘴 𝘰𝘳 𝘥𝘪𝘴𝘵𝘳𝘪𝘣𝘶𝘵𝘰𝘳𝘴
*𝘍𝘳𝘦𝘦 𝘨𝘪𝘧𝘵𝘴 𝘮𝘢𝘺 𝘣𝘦 𝘤𝘩𝘢𝘯𝘨𝘦𝘥 𝘸𝘪𝘵𝘩𝘰𝘶𝘵 𝘱𝘳𝘪𝘰𝘳 𝘯𝘰𝘵𝘪𝘤𝘦; 𝘴𝘶𝘣𝘫𝘦𝘤𝘵 𝘵𝘰 𝘢𝘷𝘢𝘪𝘭𝘢𝘣𝘪𝘭𝘪𝘵𝘺

✨𝗠𝗮𝗺𝗮𝗹𝗮𝗻𝗱 𝗛𝗶- 𝗕𝗮𝗯𝘆 𝗘𝗹𝗶𝘁𝗲 𝟮 𝘄𝗮𝘆 𝗰𝗼𝗺𝗽𝗮𝗰𝘁 𝗳𝗼𝗹𝗱 𝗯𝗮𝗯𝘆 𝘀𝘁𝗿𝗼𝗹𝗹𝗲𝗿✨
📐𝗙𝗲𝗮𝘁𝘂𝗿𝗲𝘀📐
1. Seat
• Wider and longer - 80cm (long) x 36cm (wide)
• 50cm from ground - Easier to put baby, away from dirt
• Adjustable to sit, rest and lay flat position
• 𝗗𝗼𝘂𝗯𝗹𝗲 𝗹𝗮𝘆𝗲𝗿 seat cover
• Seat cover can be removed for 𝘄𝗮𝘀𝗵
• 5 point safety belt - adjustable with padding
2. Roof⚡
• UV-proof ☀🌧🌦
• Adjustable
• Zippable with 𝗺𝗼𝘀𝗾𝘂𝗶𝘁𝗼𝗲𝘀 𝗮𝗻𝗱 𝘄𝗲𝗮𝘁𝗵𝗲𝗿 𝗰𝗼𝘃𝗲𝗿 - cover stroller fully
• Zippable/removable sun visor
• Mesh rear window - better air ventilation & can see baby
• Top peekaboo window
3. Wheels⚙
• High grade 𝗥𝘂𝗯𝗯𝗲𝗿 𝘄𝗵𝗲𝗲𝗹 that can be used on all types of terrains, road
• Small front wheels and wide back wheels for extra stability
• Front wheel: 360°➰ rotatable with 𝗱𝗶𝗿𝗲𝗰𝘁𝗶𝗼𝗻 𝗹𝗼𝗰𝗸 and 𝗳𝗿𝗼𝗻𝘁 𝗯𝗿𝗮𝗸𝗲
• Back wheel: with 𝗼𝗻𝗲 𝘀𝘁𝗲𝗽 𝗳𝗼𝗼𝘁𝗯𝗿𝗮𝗸𝗲
• Spring⛓ - To absorb shock; stroller is more stable
• Wheels with reflective strips
4. 𝗛𝗮𝗻𝗱𝗹𝗲 𝗯𝗮𝗿 𝗰𝗮𝗻 𝗯𝗲 𝗮𝗱𝗷𝘂𝘀𝘁𝗲𝗱 𝘁𝗼 𝘀𝘄𝗶𝘁𝗰𝗵 𝗽𝗼𝘀𝗶𝘁𝗶𝗼𝗻 - 𝗳𝗿𝗼𝗻𝘁 𝗳𝗮𝗰𝗶𝗻𝗴/𝗯𝗮𝗰𝗸 𝗳𝗮𝗰𝗶𝗻𝗴
5. Large basket with reflective strip

Stroller can be:
1. Carried by hand👋
2. Pull by pulling rod🔘

📐𝗦𝗽𝗲𝗰𝗶𝗳𝗶𝗰𝗮𝘁𝗶𝗼𝗻📐
Stroller net weight: 7kg
Materials: high grad aluminium alloy
Stroller size (fold): 27cm x 42cm x 59cm
Stroller size (unfold): 66cm x 41.5cm x102cm
Seat size: 80cm x 36cm

----------------
⚠𝗪𝗮𝗿𝗻𝗶𝗻𝗴⚠
* Measurement may have slight variation.
*To comply with CCC regulations, all printing materials such as (but not limited to) packaging box will show stroller can support max 15kg only.