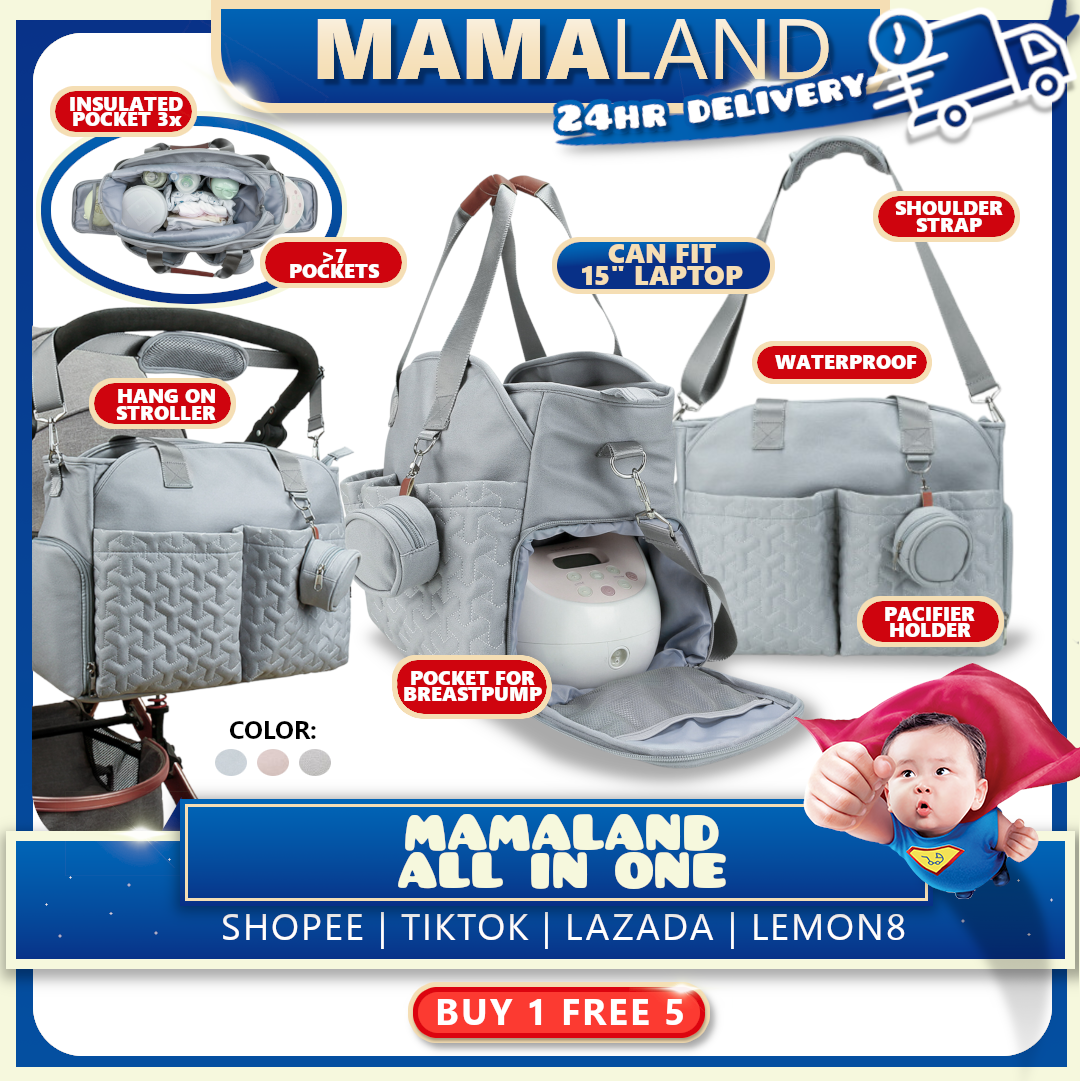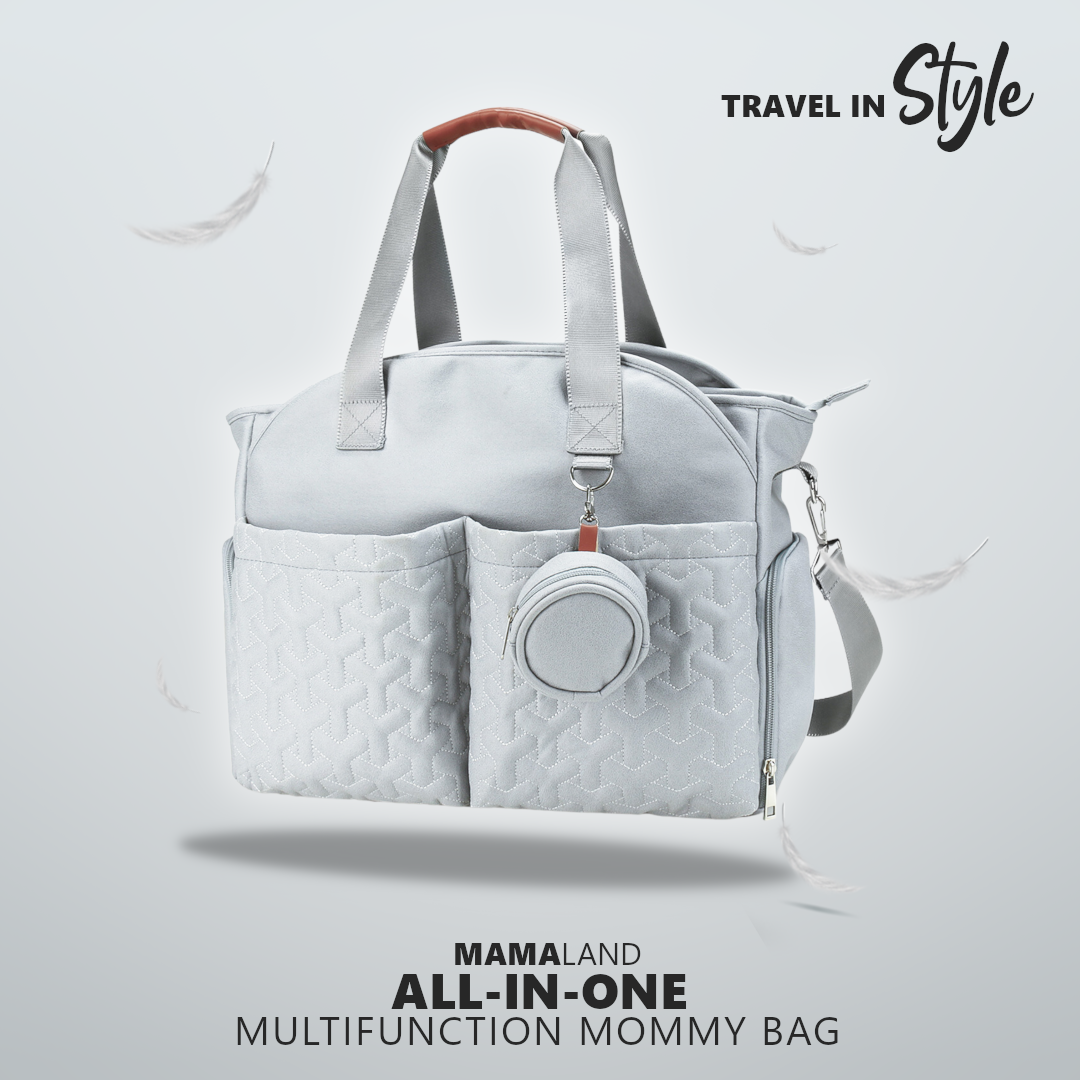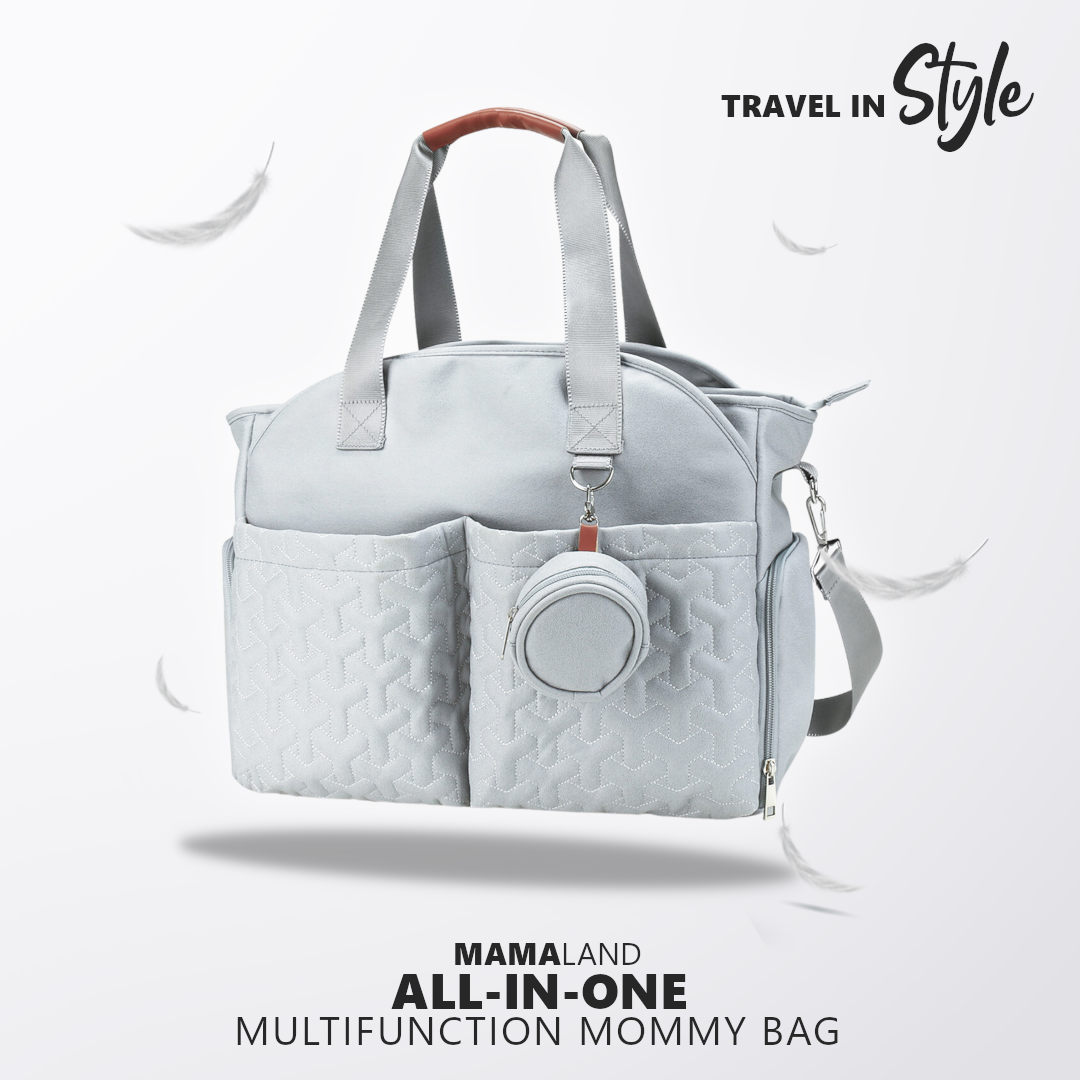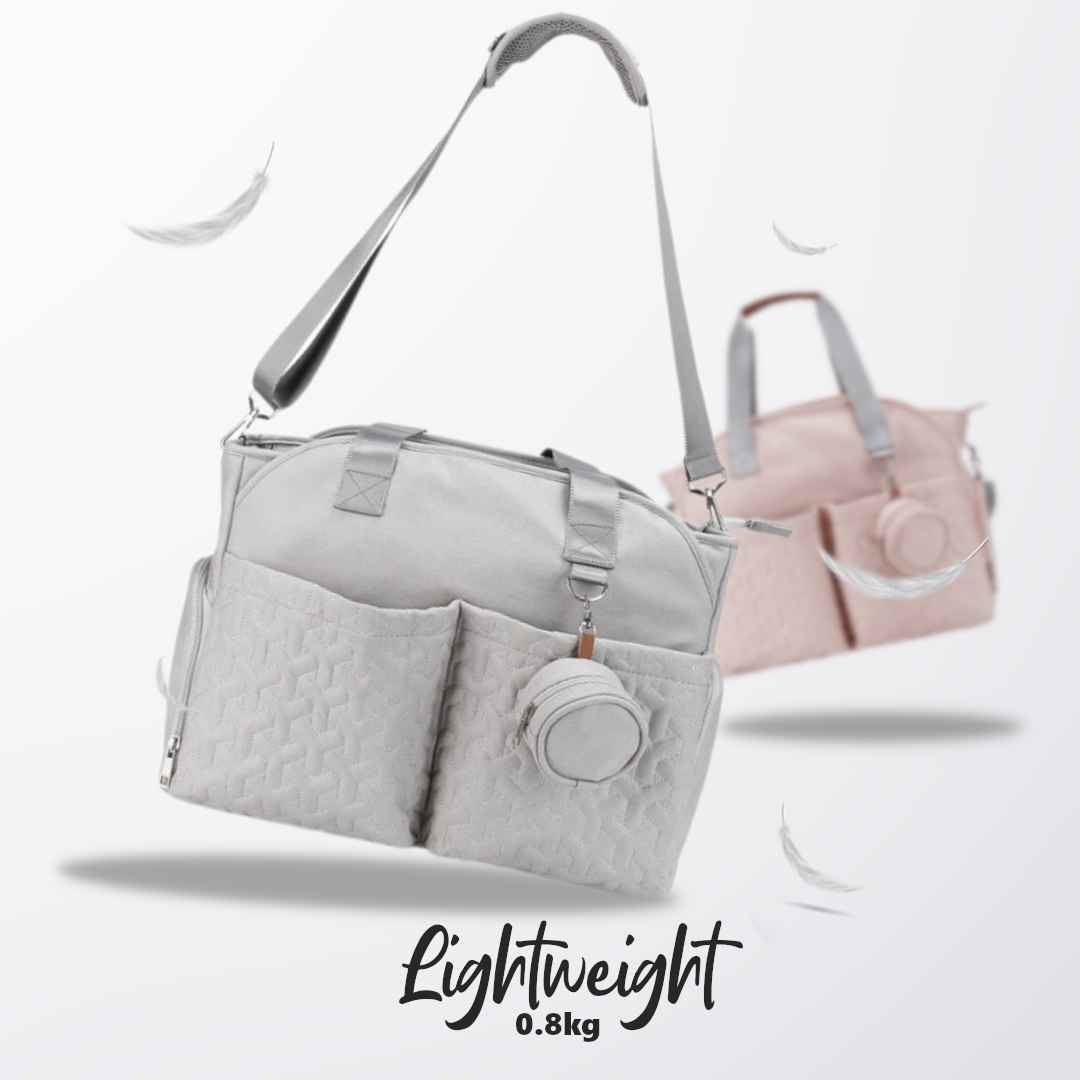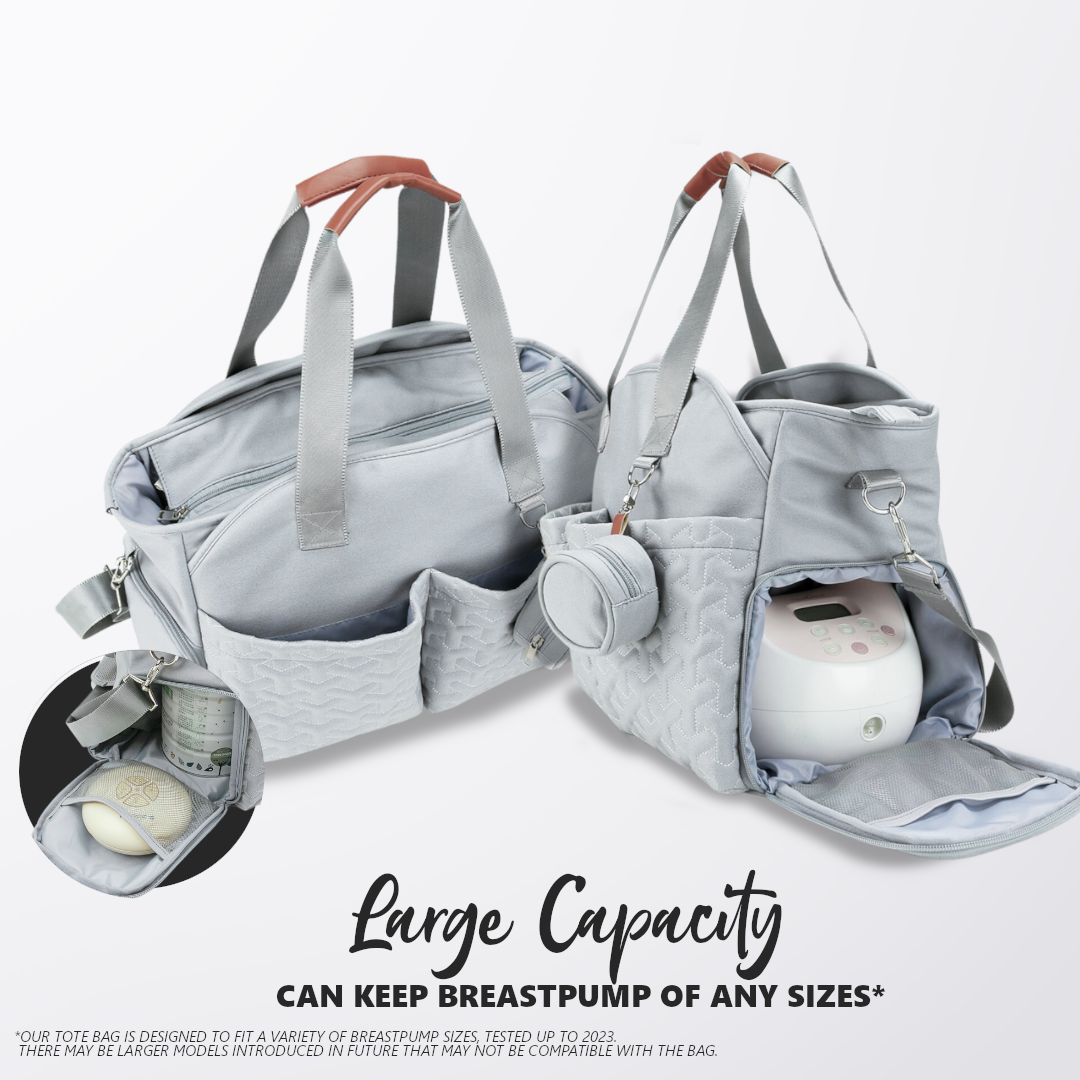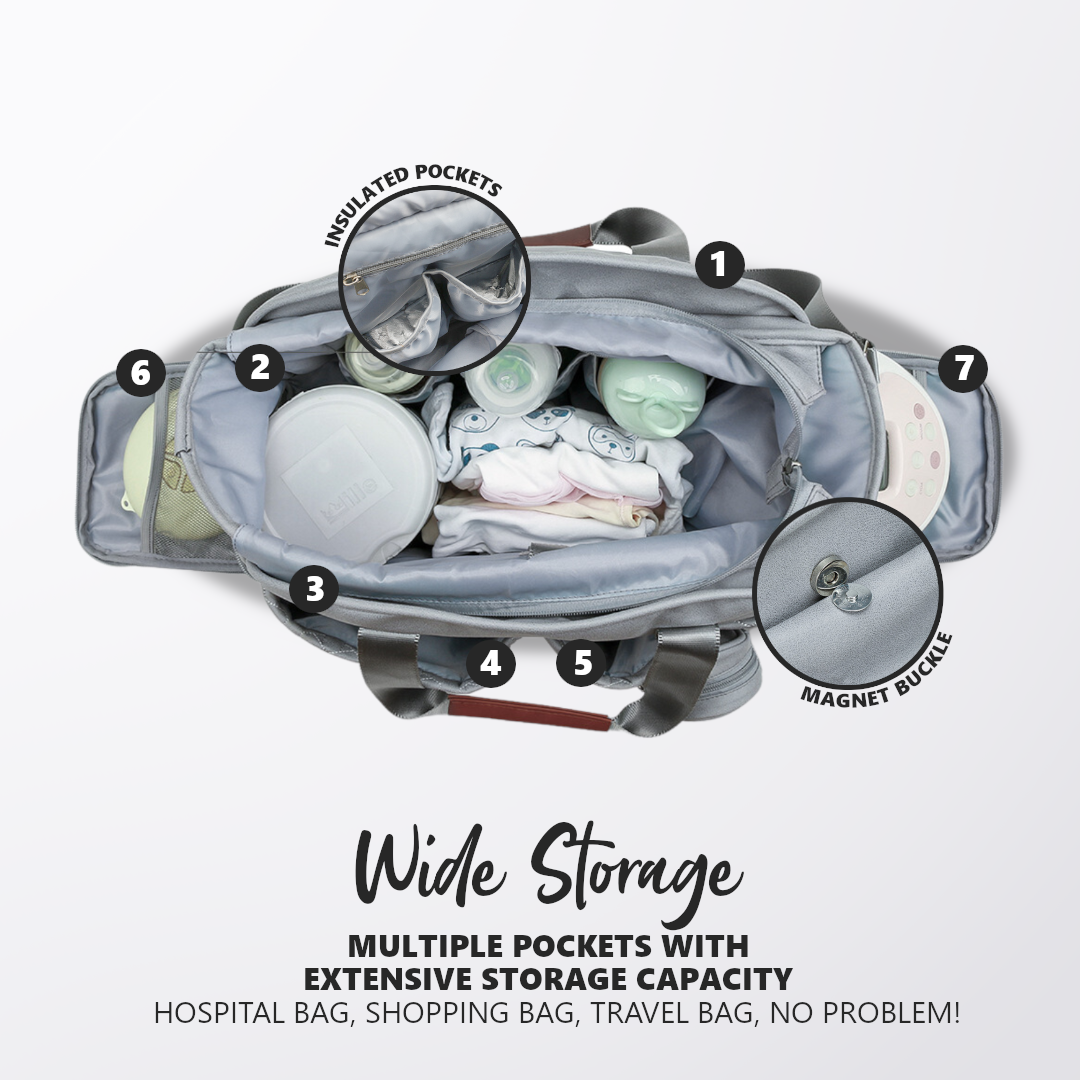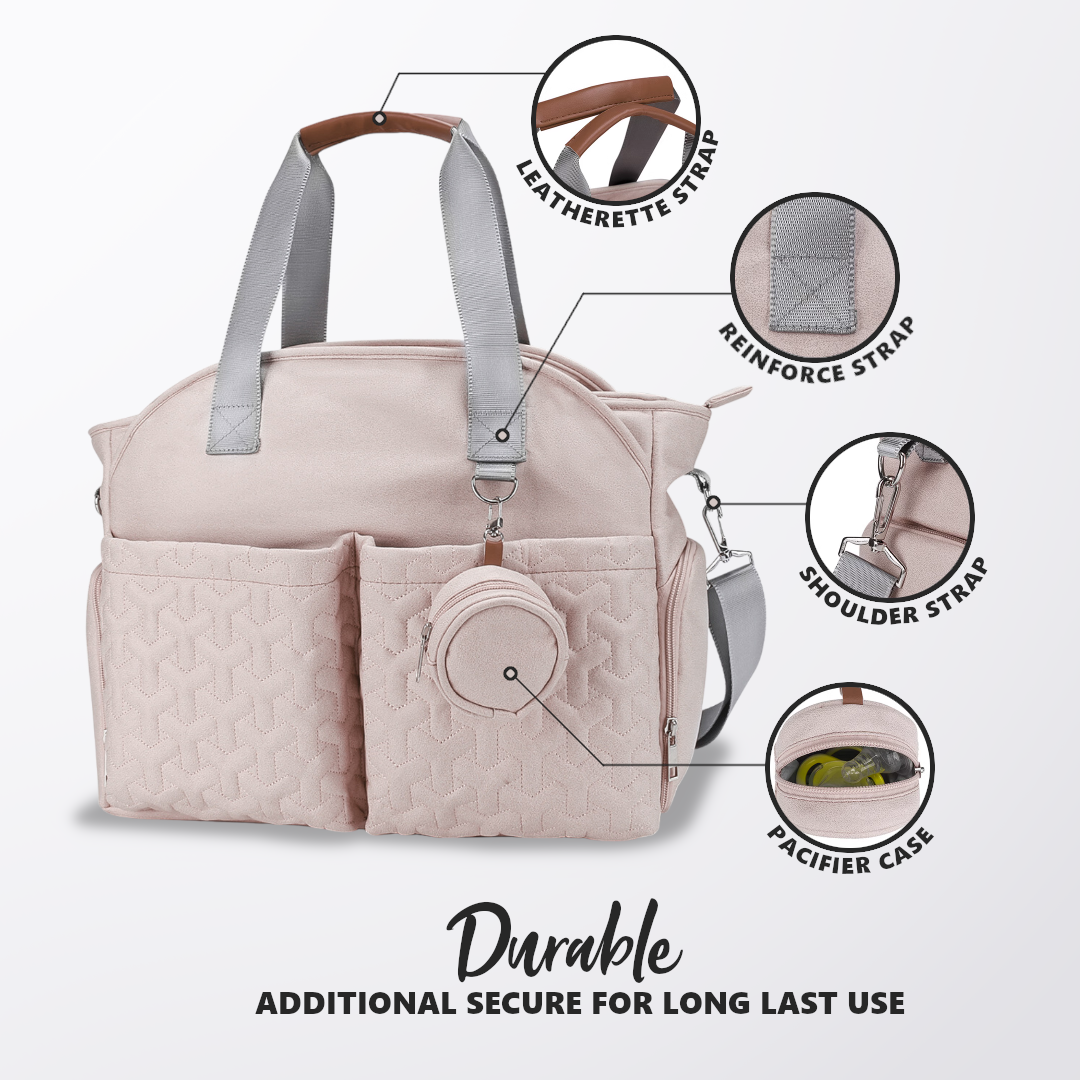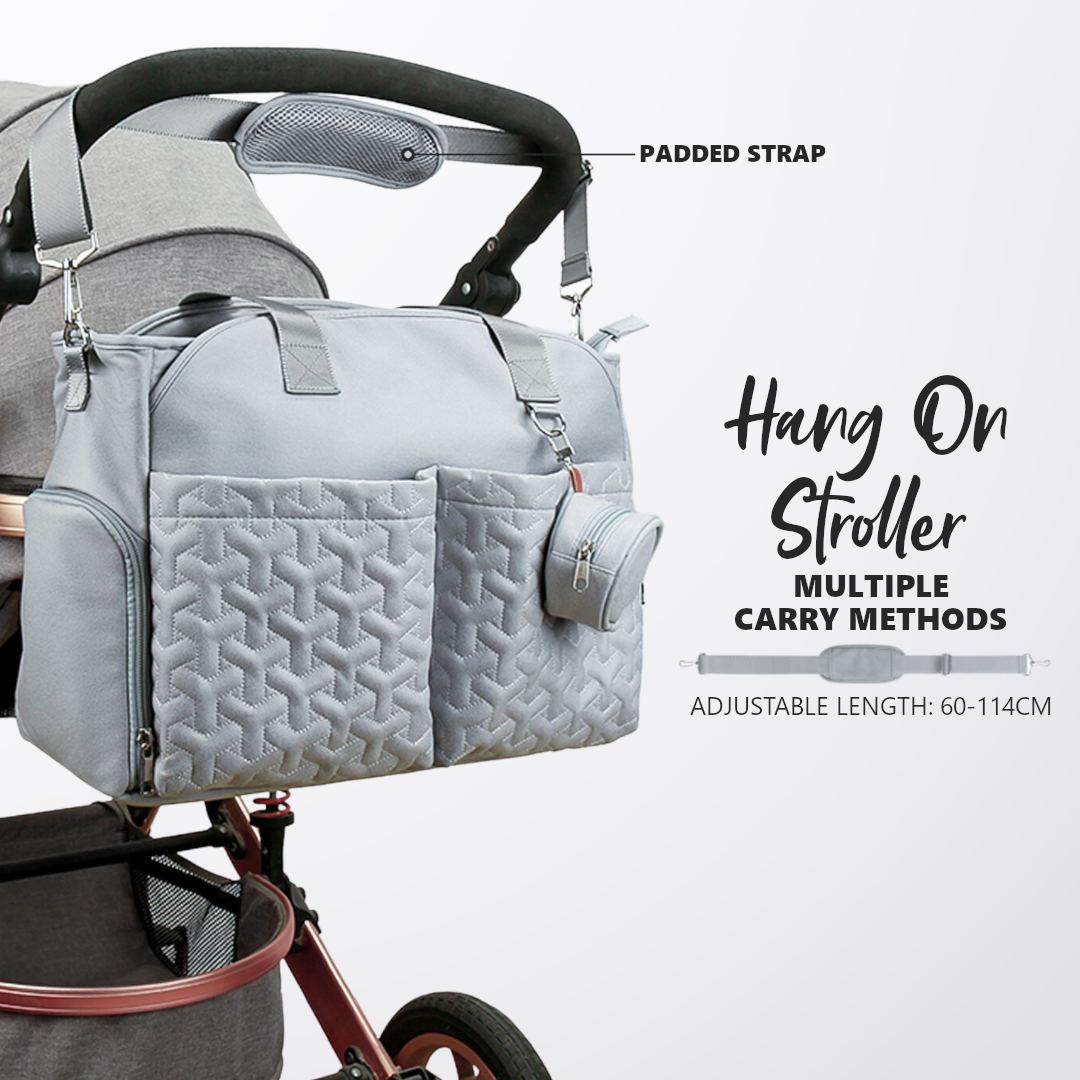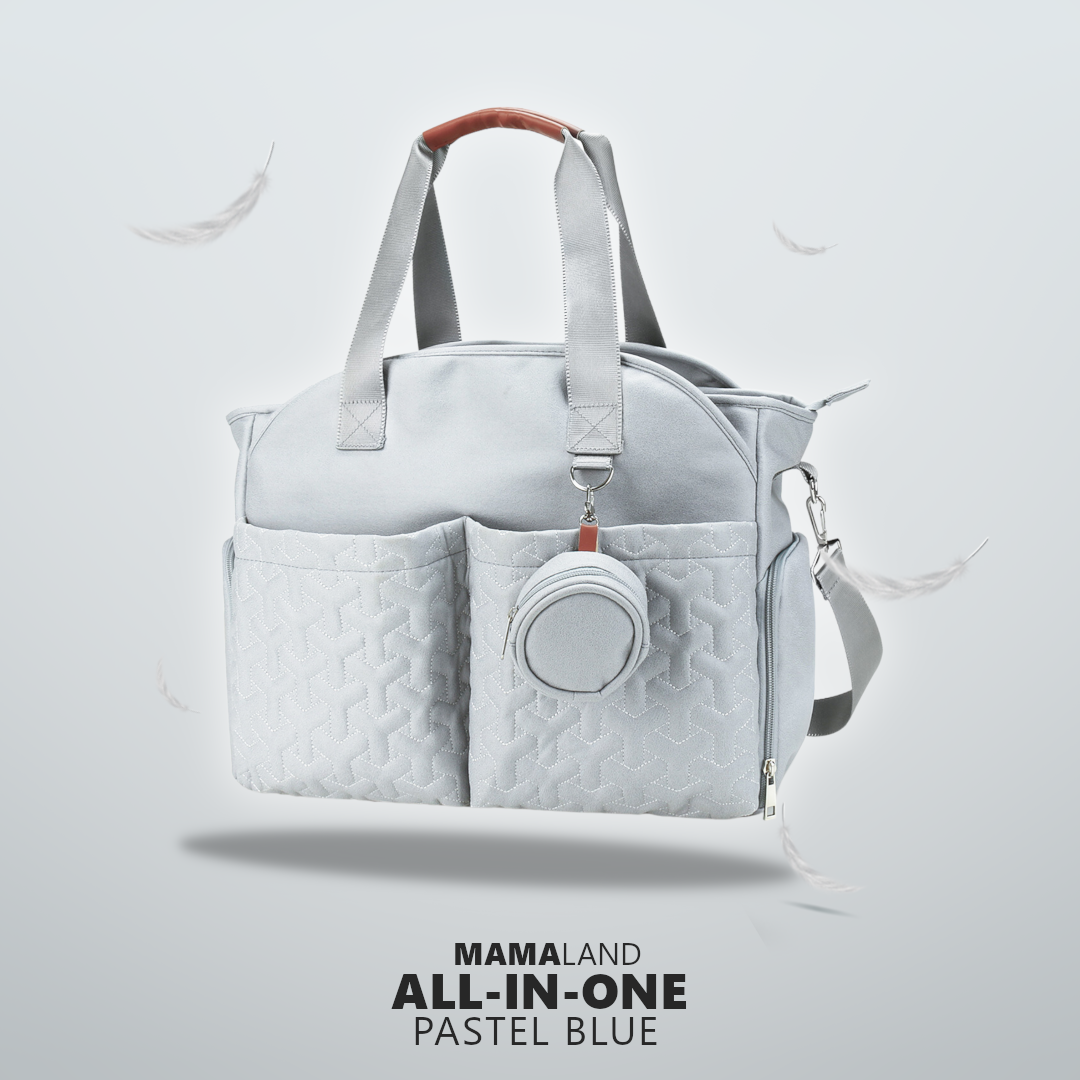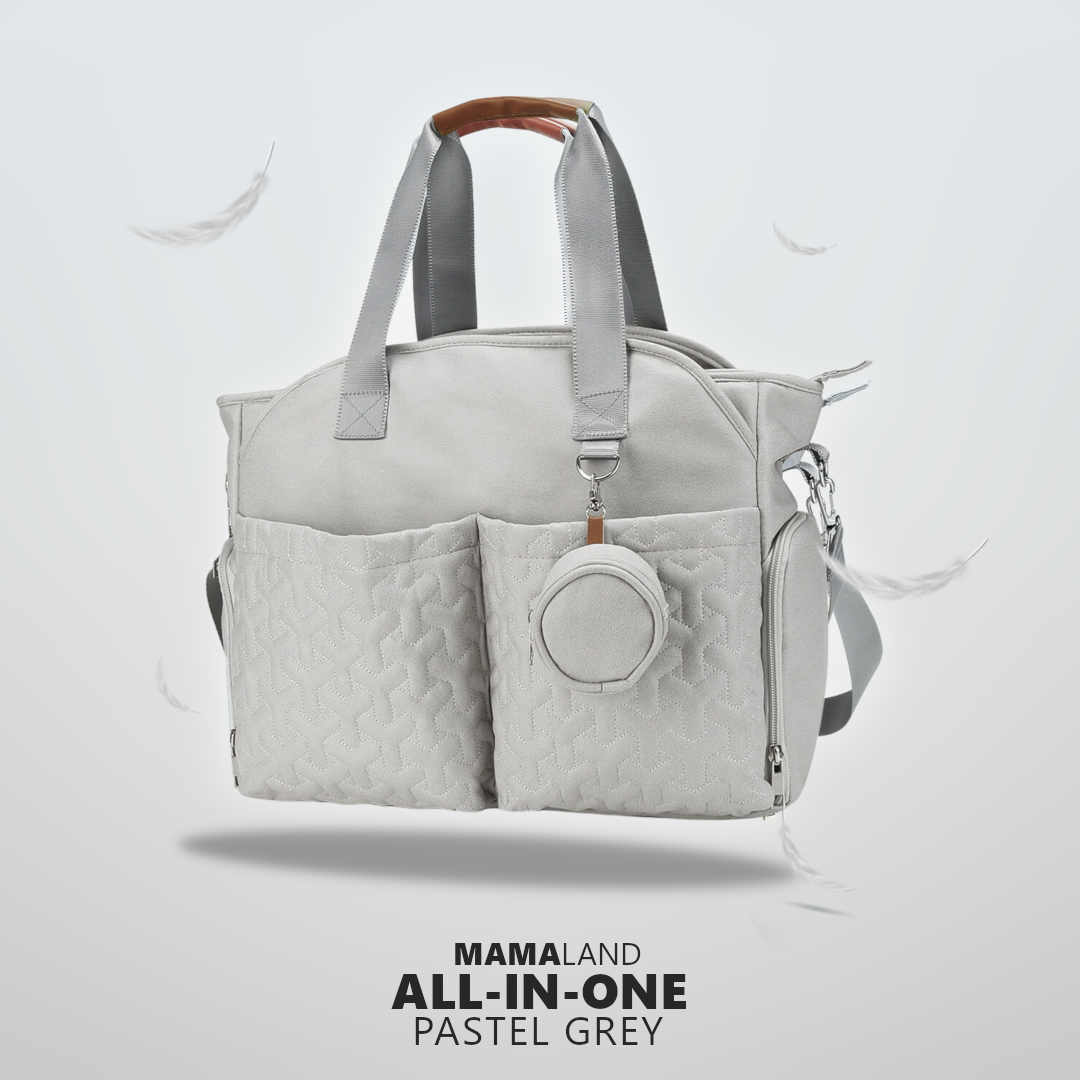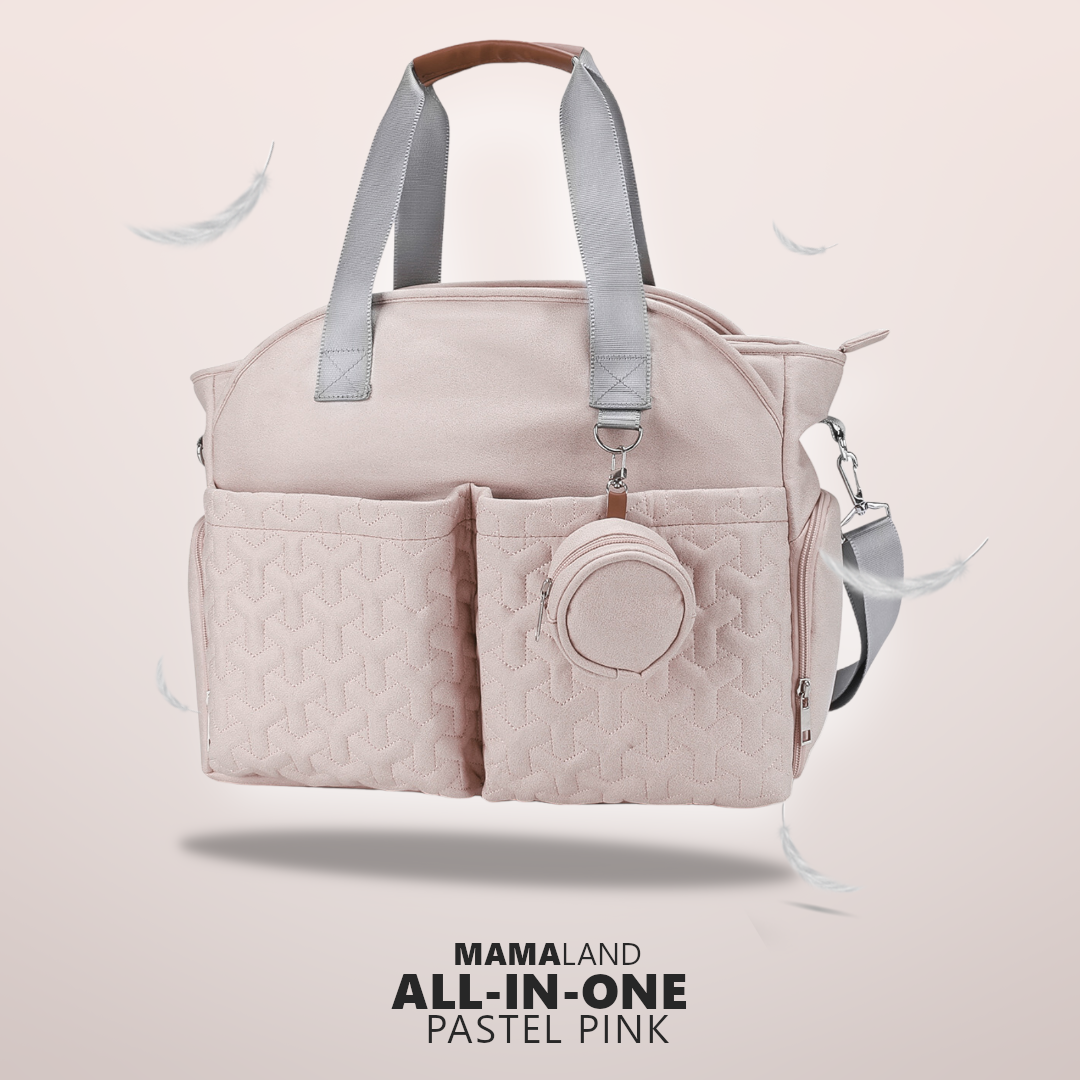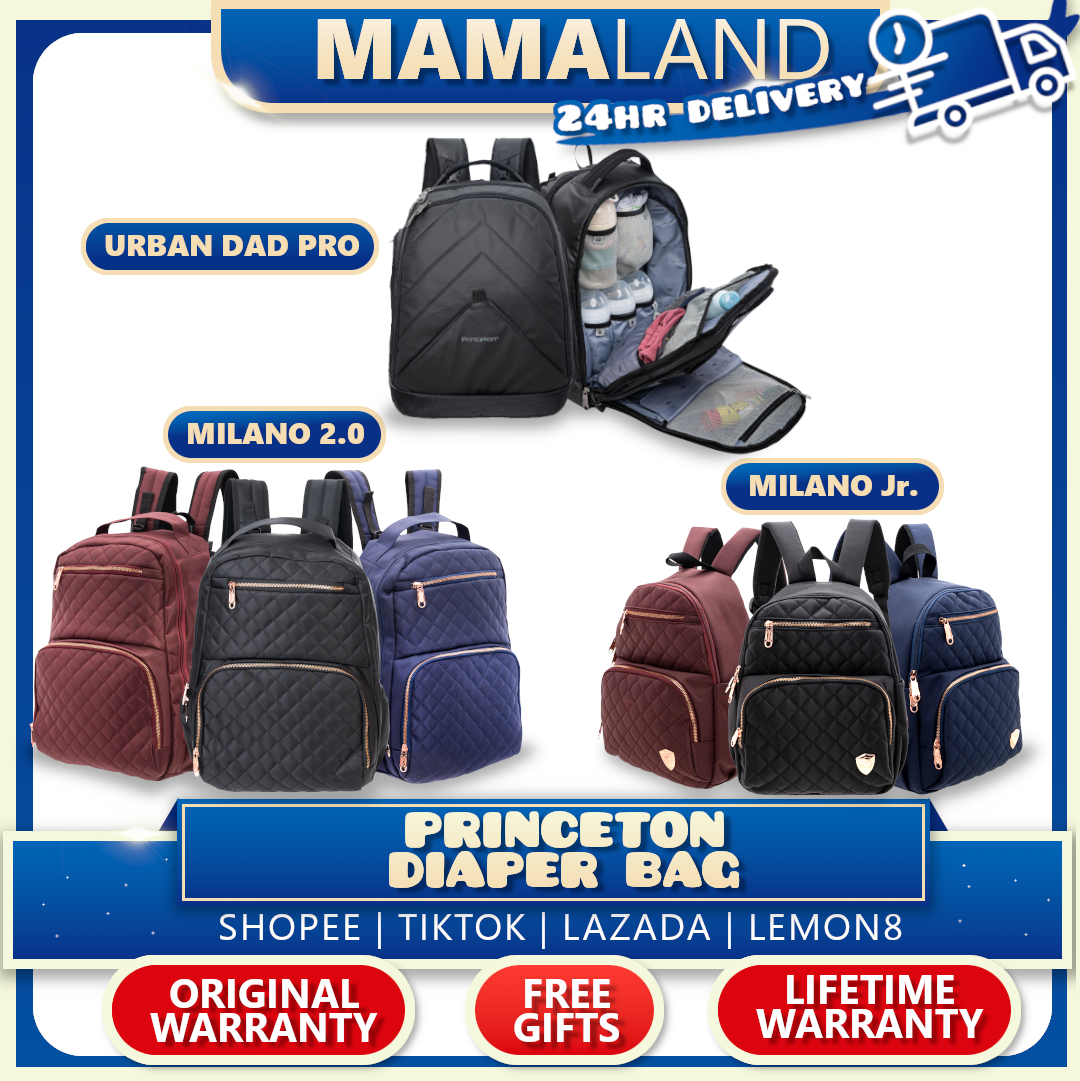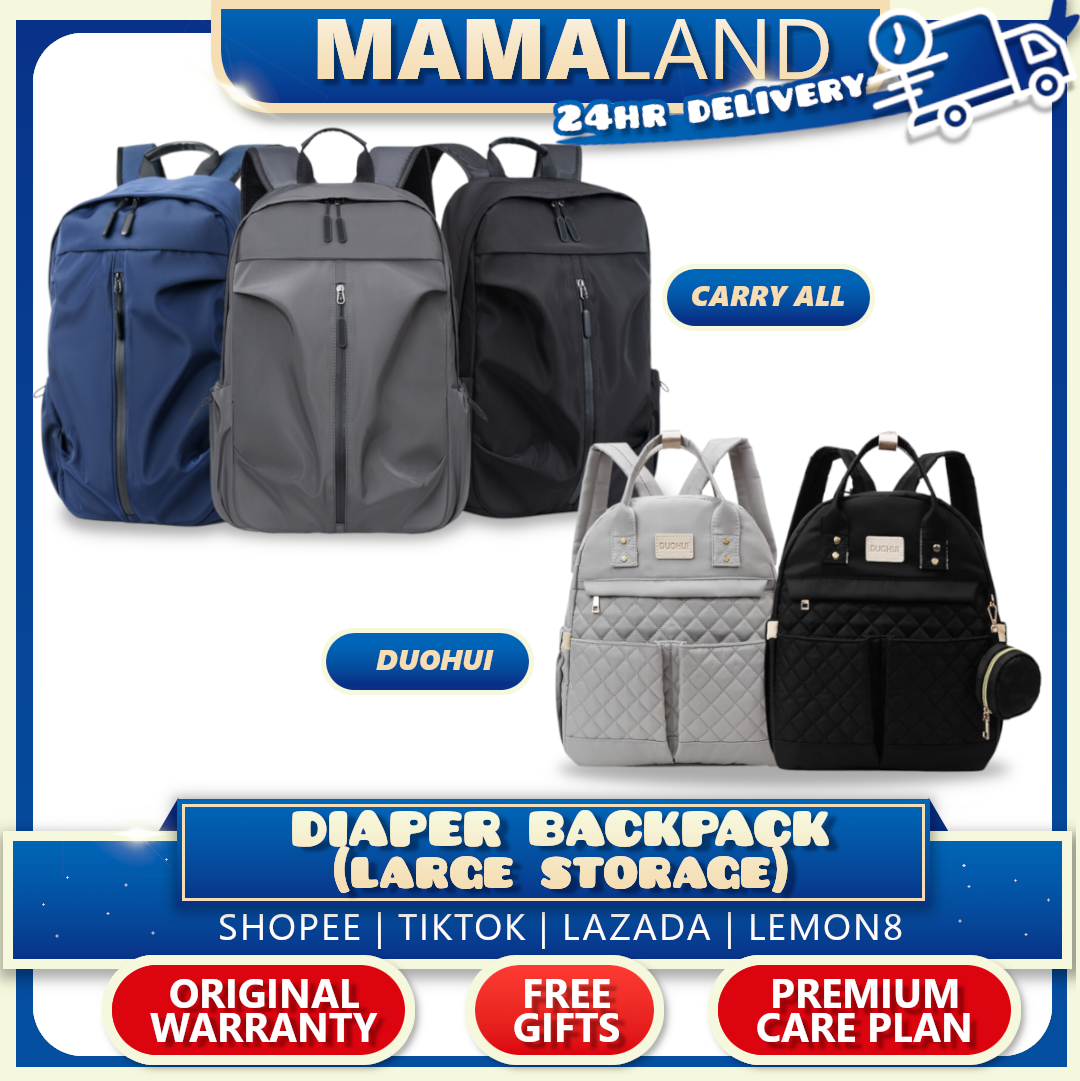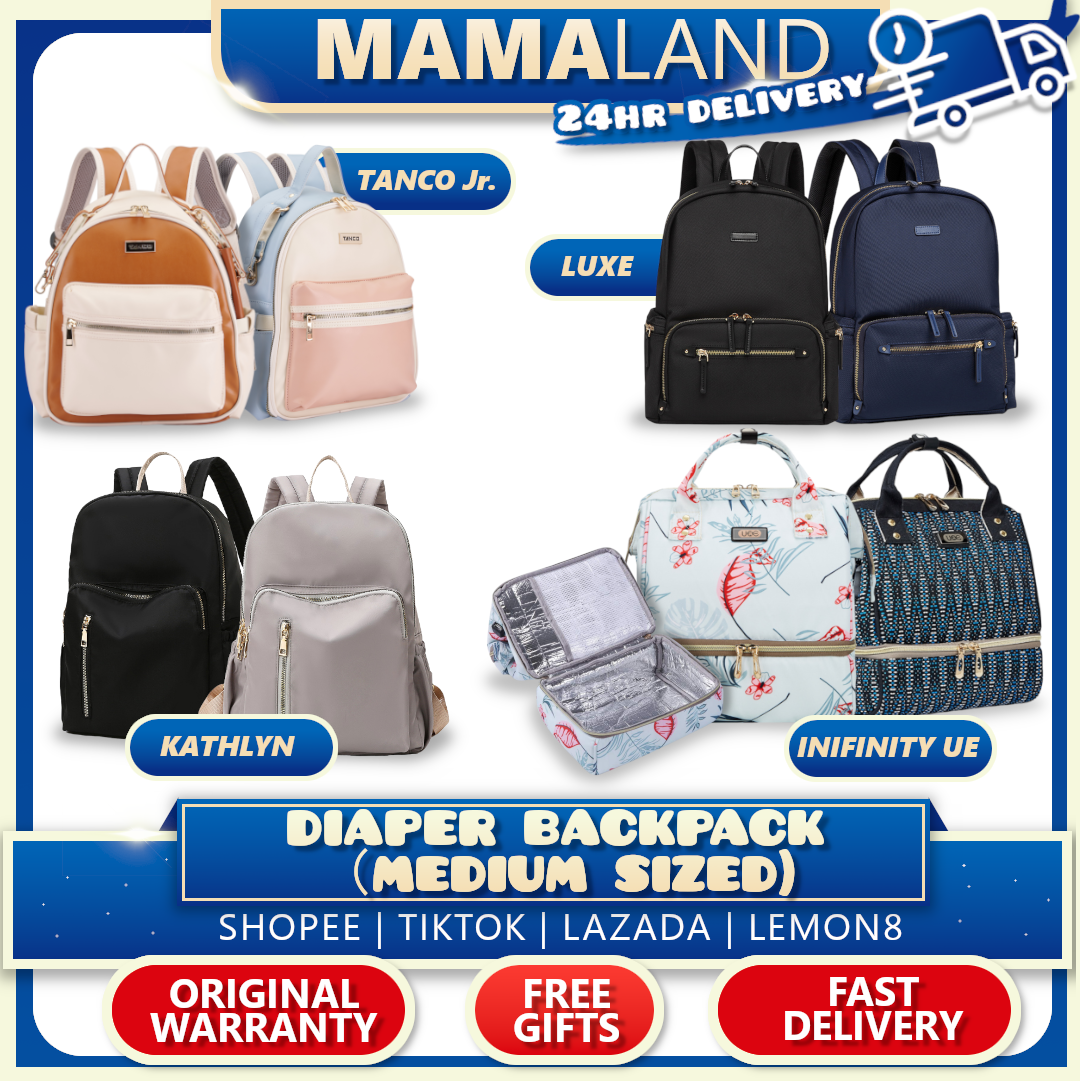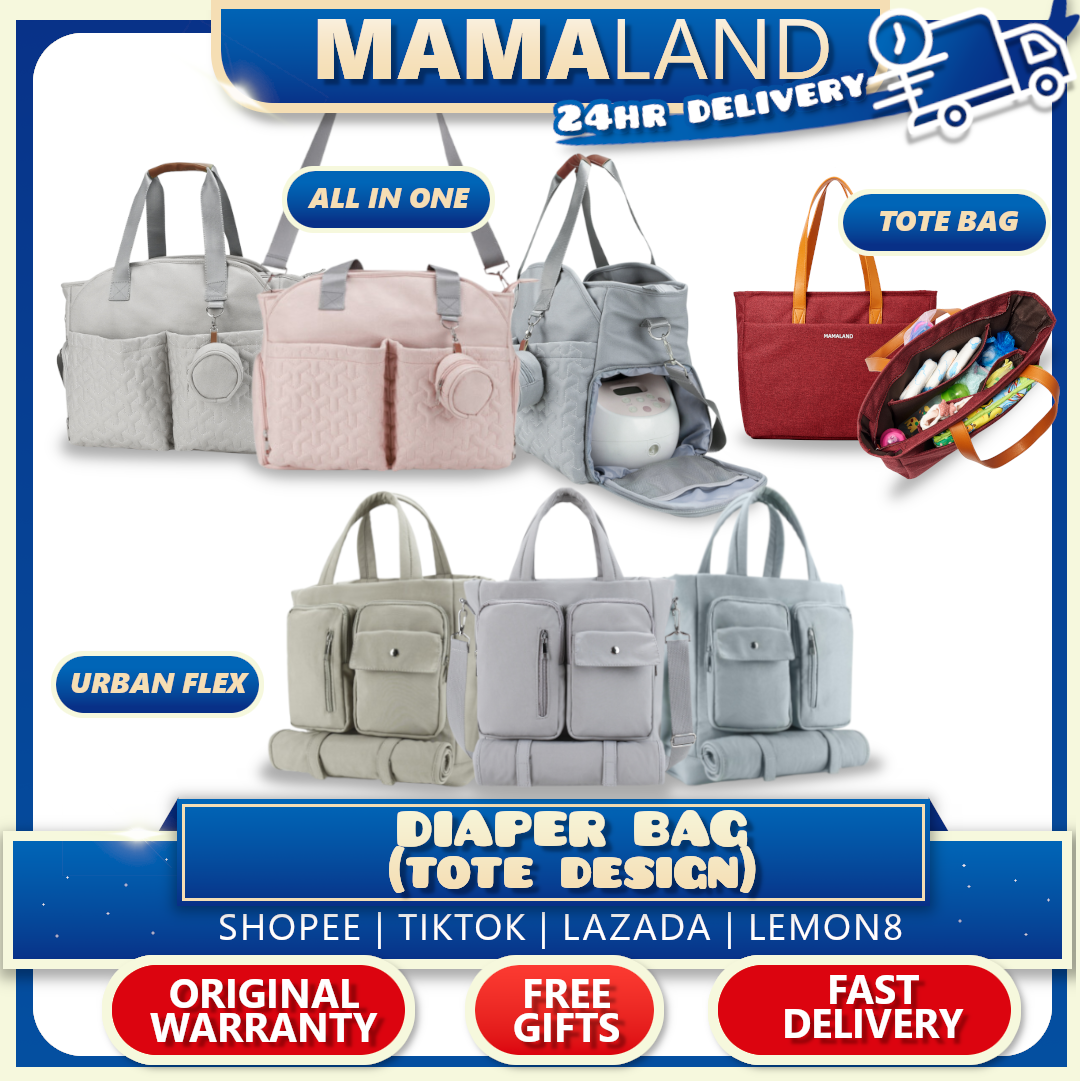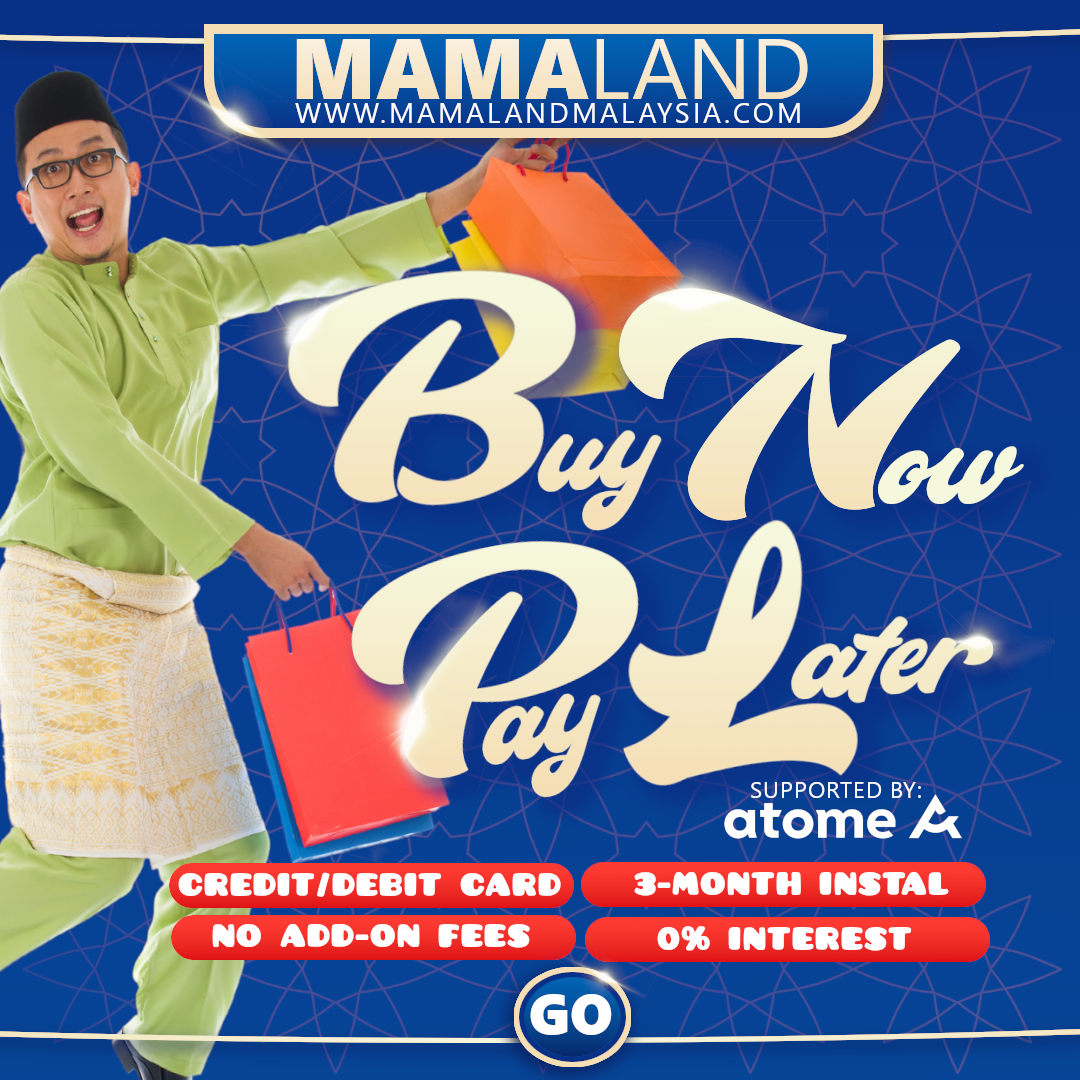 * Ready Stock * Ship From Malaysia*🇲🇾
𝘞𝘦 𝘥𝘰 𝘯𝘰𝘵 𝘩𝘢𝘷𝘦 𝘳𝘦𝘴𝘦𝘭𝘭𝘦𝘳𝘴, 𝘳𝘦𝘥𝘪𝘴𝘵𝘳𝘪𝘣𝘶𝘵𝘰𝘳𝘴 𝘰𝘳 𝘢𝘨𝘦𝘯𝘵𝘴. 𝘈𝘯𝘺 𝘯𝘰𝘯-𝘨𝘦𝘯𝘶𝘪𝘯𝘦 𝘴𝘦𝘭𝘭𝘦𝘳𝘴 𝘧𝘰𝘶𝘯𝘥 𝘵𝘰 𝘩𝘢𝘷𝘦 𝘶𝘴𝘦𝘥 𝘰𝘶𝘳 𝘱𝘳𝘰𝘥𝘶𝘤𝘵 𝘭𝘪𝘴𝘵𝘪𝘯𝘨, 𝘪𝘯𝘤𝘭𝘶𝘥𝘪𝘯𝘨 𝘣𝘶𝘵 𝘯𝘰𝘵 𝘭𝘪𝘮𝘪𝘵𝘦𝘥 𝘵𝘰 𝘭𝘪𝘴𝘵𝘪𝘯𝘨 𝘥𝘦𝘴𝘤𝘳𝘪𝘱𝘵𝘪𝘰𝘯, 𝘭𝘪𝘴𝘵𝘪𝘯𝘨 𝘱𝘪𝘤𝘵𝘶𝘳𝘦𝘴, 𝘱𝘳𝘰𝘥𝘶𝘤𝘵 𝘱𝘪𝘤𝘵𝘶𝘳𝘦𝘴, 𝘷𝘪𝘥𝘦𝘰𝘴 𝘢𝘯𝘥 𝘦𝘵𝘤, 𝘸𝘪𝘭𝘭 𝘣𝘦 𝘳𝘦𝘱𝘰𝘳𝘵𝘦𝘥 𝘢𝘯𝘥 𝘭𝘦𝘨𝘢𝘭 𝘢𝘤𝘵𝘪𝘰𝘯𝘴 𝘮𝘢𝘺 𝘣𝘦 𝘵𝘢𝘬𝘦𝘯. 𝘉𝘶𝘺𝘦𝘳𝘴 𝘸𝘩𝘰 𝘥𝘰 𝘯𝘰𝘵 𝘱𝘶𝘳𝘤𝘩𝘢𝘴𝘦 𝘧𝘳𝘰𝘮 𝘔𝘢𝘮𝘢𝘭𝘢𝘯𝘥 𝘸𝘪𝘭𝘭 𝘯𝘰𝘵 𝘣𝘦 𝘦𝘯𝘵𝘦𝘳𝘵𝘢𝘪𝘯 𝘧𝘰𝘳 𝘸𝘢𝘳𝘳𝘢𝘯𝘵𝘺 𝘤𝘭𝘢𝘪𝘮𝘴, 𝘢𝘯𝘺 𝘰𝘳𝘪𝘨𝘪𝘯𝘢𝘭 𝘱𝘢𝘳𝘵𝘴 𝘴𝘶𝘱𝘱𝘭𝘪𝘦𝘥 𝘢𝘯𝘥/𝘰𝘳 𝘢𝘧𝘵𝘦𝘳 𝘴𝘢𝘭𝘦 𝘴𝘦𝘳𝘷𝘪𝘤𝘦.
-------------------------


Buy 1 Fee 5
Premium Free Gift :
1. 1x Detachable Pacifier Holder
2. 1x Shoulder strap
3. 1x Ice pack
4. 1x Milk storage bag
5. 1x Mosquito Clip
*𝘍𝘳𝘦𝘦 𝘨𝘪𝘧𝘵𝘴 𝘮𝘢𝘺 𝘤𝘩𝘢𝘯𝘨𝘦 𝘸𝘪𝘵𝘩𝘰𝘶𝘵 𝘱𝘳𝘪𝘰𝘳 𝘯𝘰𝘵𝘪𝘤𝘦; 𝘴𝘶𝘣𝘫𝘦𝘤𝘵 𝘵𝘰 𝘢𝘷𝘢𝘪𝘭𝘢𝘣𝘪𝘭𝘪𝘵𝘺
One bag that can settle all.. who doesn't like it?
This bag can be used since pregnant, during pregnant, after labour..WOW! So worth it!
It is wide enough can be convert as hospital bag~
It also has so many pockets that help mommy organized baby items neatly!
Best! Best!
Star Features:
• Extremely large and wide compartment - can fit all sizes breastpump
• Light to carry but lots can carry
• Water resistant - From Inside to Outside; Easy To Clean
• Multipurpose - Can Use As Hospital Bag, Luggage
• > 7 pockets


Features:
1. Waterproof - outer and inner
2. Large capacity and deep storage - can fit 15" laptop
3. Well organized - >7 pockets
4. 3x Insulated pockets - can keep milk cold/warm
5. 3x main storage compartments
6. Lightweight - only 0.8kg
Carry Method:
1. Hand carry
2. Shoulder strap (detachable)
3. Hang on stroller
Material:
Interior lining: Polyethylene
Outer lining: Nylon
Specification:
Bag size: 34 x 8 x 43cm
Shoulder strap: 60-114cm
Pacifier case: 7cm x 5cm
*𝘈𝘤𝘵𝘶𝘢𝘭 𝘥𝘪𝘮𝘦𝘯𝘴𝘪𝘰𝘯 𝘮𝘢𝘺 𝘷𝘢𝘳𝘪𝘦𝘥 𝘴𝘭𝘪𝘨𝘩𝘵𝘭𝘺
Color Selection:
1. Pastel grey
2. Pastel pink
=================================
WARNING:
*Actual measurement may varies slightly as the measurement of the bag is manually measured.
* Returns can only made one time per order number subject to defective and unused/brand new items only. Examples are torn, stained, broken and damage found upon received of goods. Tiny defects such as loose strain of string which does not affect the quality and usage of bags are not acceptable as reason for return and/or refund.
* Color of products may varies due to studio lighting use. It may appear darker or lighter. Exchange due to this reason is unacceptable.