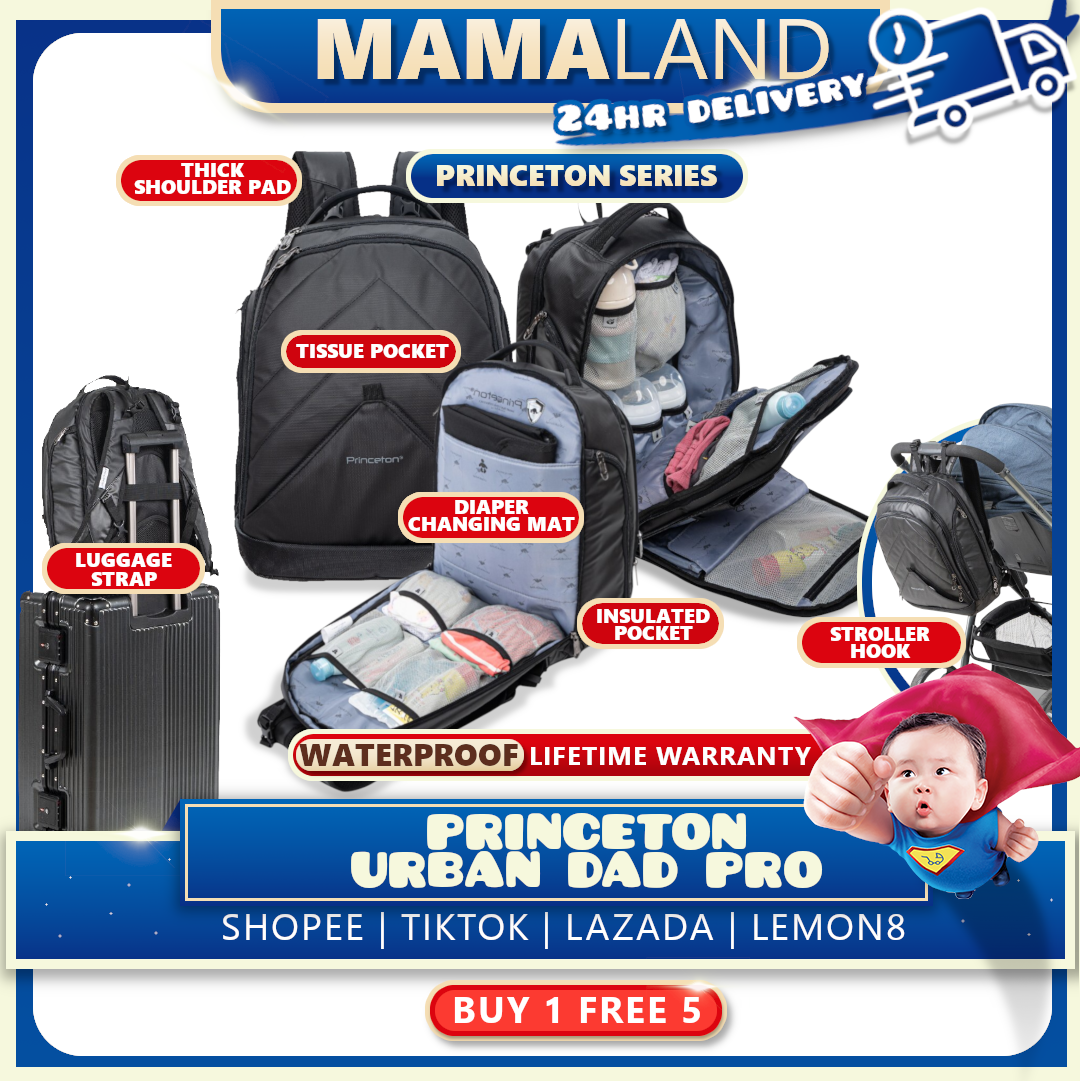 ** 𝗥𝗘𝗔𝗗𝗬 𝗦𝗧𝗢𝗖𝗞📦 ** 𝗦𝗛𝗜𝗣 𝗙𝗥𝗢𝗠 𝗠𝗔𝗟𝗔𝗬𝗦𝗜𝗔🇲🇾

⚠️𝘔𝘢𝘮𝘢𝘭𝘢𝘯𝘥 𝘪𝘴 𝘵𝘩𝘦 𝘴𝘰𝘭𝘦 𝘥𝘪𝘴𝘵𝘳𝘪𝘣𝘶𝘵𝘰𝘳 𝘵𝘰 𝘗𝘳𝘪𝘯𝘤𝘦𝘵𝘰𝘯 𝘔𝘢𝘭𝘢𝘺𝘴𝘪𝘢. 𝘞𝘦 𝘥𝘰 𝘯𝘰𝘵 𝘩𝘢𝘷𝘦 𝘳𝘦𝘴𝘦𝘭𝘭𝘦𝘳𝘴, 𝘳𝘦𝘥𝘪𝘴𝘵𝘳𝘪𝘣𝘶𝘵𝘰𝘳𝘴 𝘰𝘳 𝘢𝘨𝘦𝘯𝘵𝘴. 𝘈𝘯𝘺 𝘯𝘰𝘯-𝘨𝘦𝘯𝘶𝘪𝘯𝘦 𝘴𝘦𝘭𝘭𝘦𝘳𝘴 𝘧𝘰𝘶𝘯𝘥 𝘵𝘰 𝘩𝘢𝘷𝘦 𝘶𝘴𝘦𝘥 𝘰𝘶𝘳 𝘱𝘳𝘰𝘥𝘶𝘤𝘵 𝘭𝘪𝘴𝘵𝘪𝘯𝘨, 𝘪𝘯𝘤𝘭𝘶𝘥𝘪𝘯𝘨 𝘣𝘶𝘵 𝘯𝘰𝘵 𝘭𝘪𝘮𝘪𝘵𝘦𝘥 𝘵𝘰 𝘭𝘪𝘴𝘵𝘪𝘯𝘨 𝘥𝘦𝘴𝘤𝘳𝘪𝘱𝘵𝘪𝘰𝘯, 𝘭𝘪𝘴𝘵𝘪𝘯𝘨 𝘱𝘪𝘤𝘵𝘶𝘳𝘦𝘴, 𝘱𝘳𝘰𝘥𝘶𝘤𝘵 𝘱𝘪𝘤𝘵𝘶𝘳𝘦𝘴, 𝘷𝘪𝘥𝘦𝘰𝘴 𝘢𝘯𝘥 𝘦𝘵𝘤, 𝘸𝘪𝘭𝘭 𝘣𝘦 𝘳𝘦𝘱𝘰𝘳𝘵𝘦𝘥 𝘢𝘯𝘥 𝘭𝘦𝘨𝘢𝘭 𝘢𝘤𝘵𝘪𝘰𝘯𝘴 𝘮𝘢𝘺 𝘣𝘦 𝘵𝘢𝘬𝘦𝘯. 𝘉𝘶𝘺𝘦𝘳𝘴 𝘸𝘩𝘰 𝘥𝘰 𝘯𝘰𝘵 𝘱𝘶𝘳𝘤𝘩𝘢𝘴𝘦 𝘧𝘳𝘰𝘮 𝘔𝘢𝘮𝘢𝘭𝘢𝘯𝘥 𝘸𝘪𝘭𝘭 𝘯𝘰𝘵 𝘣𝘦 𝘦𝘯𝘵𝘦𝘳𝘵𝘢𝘪𝘯 ⚠️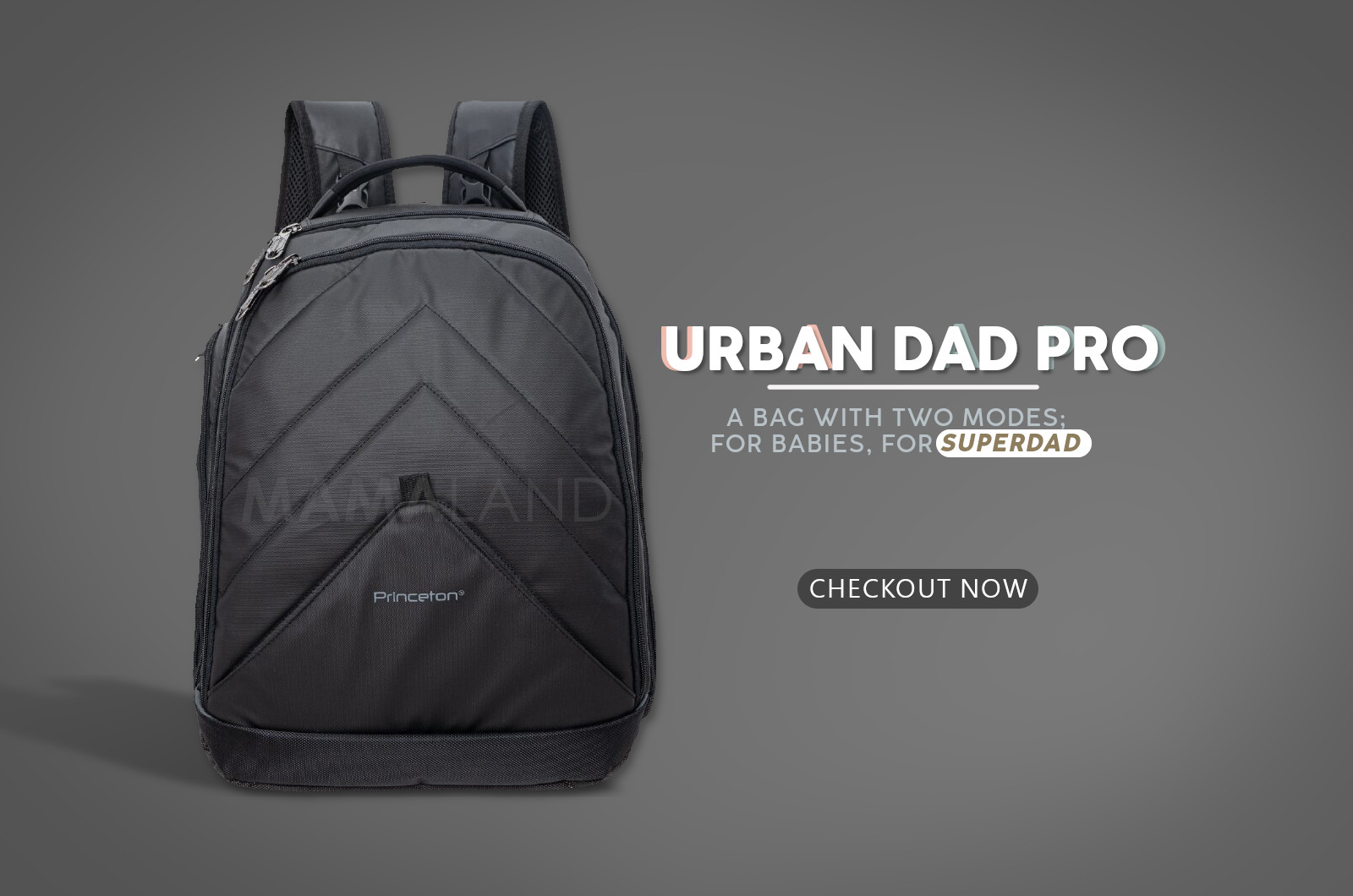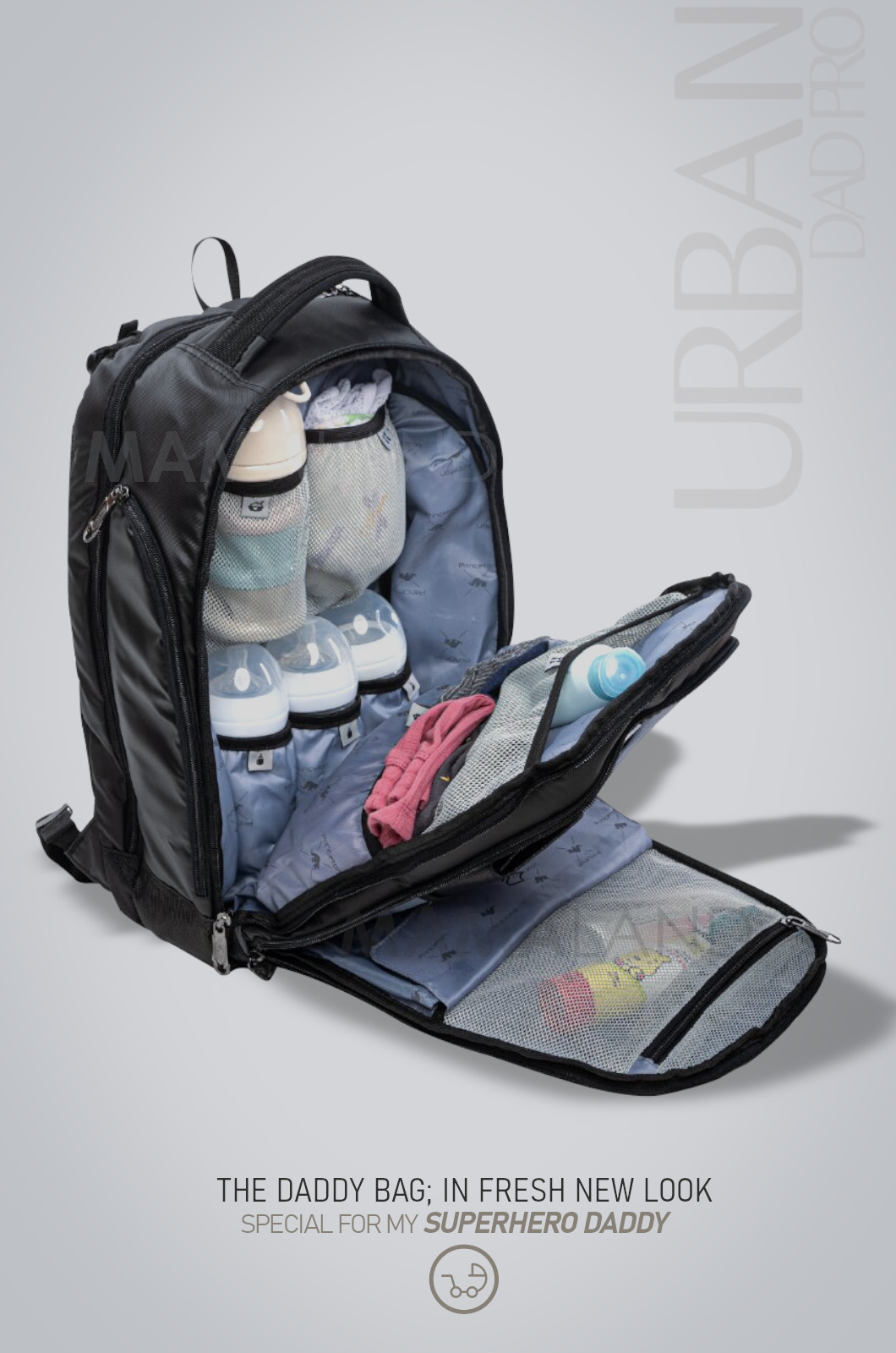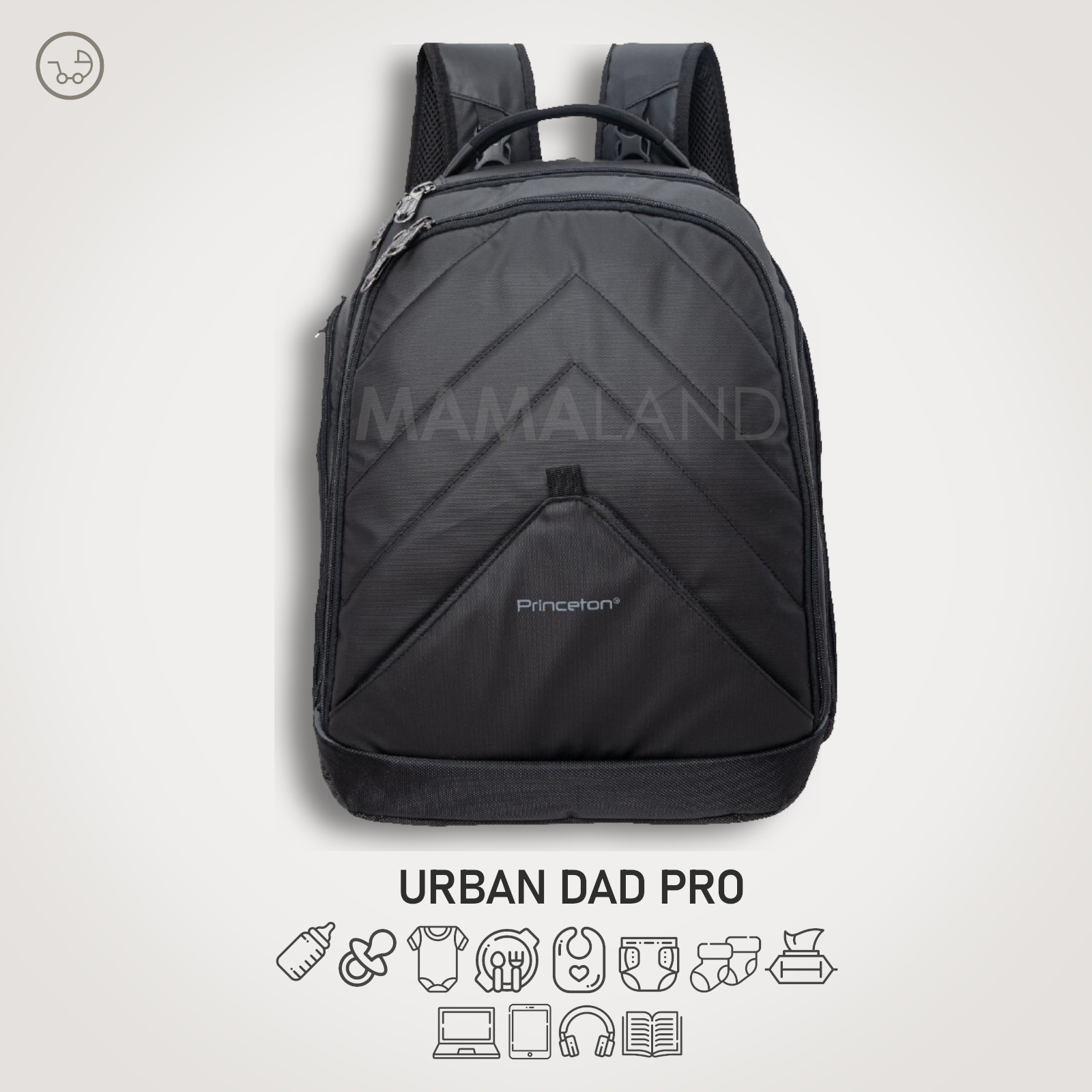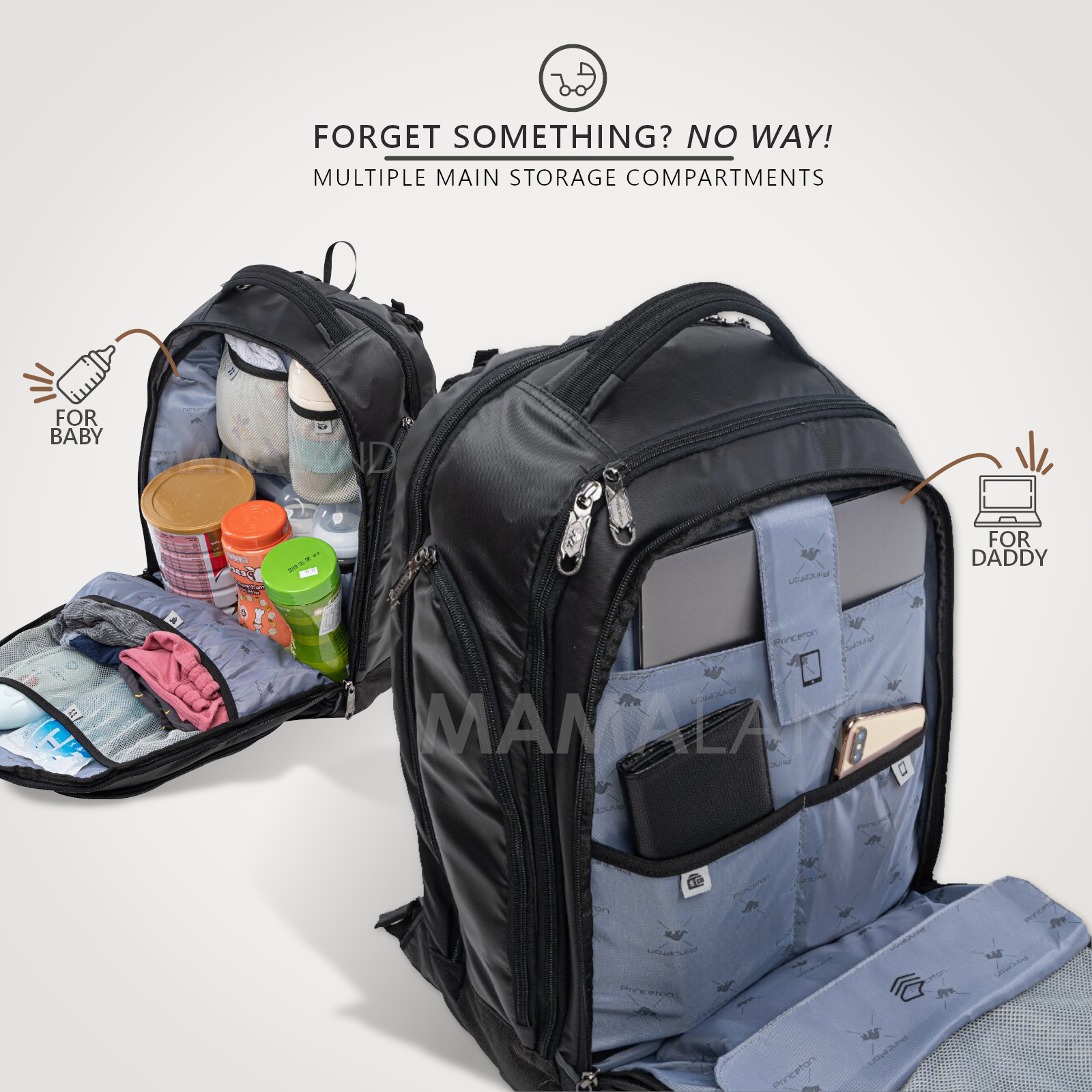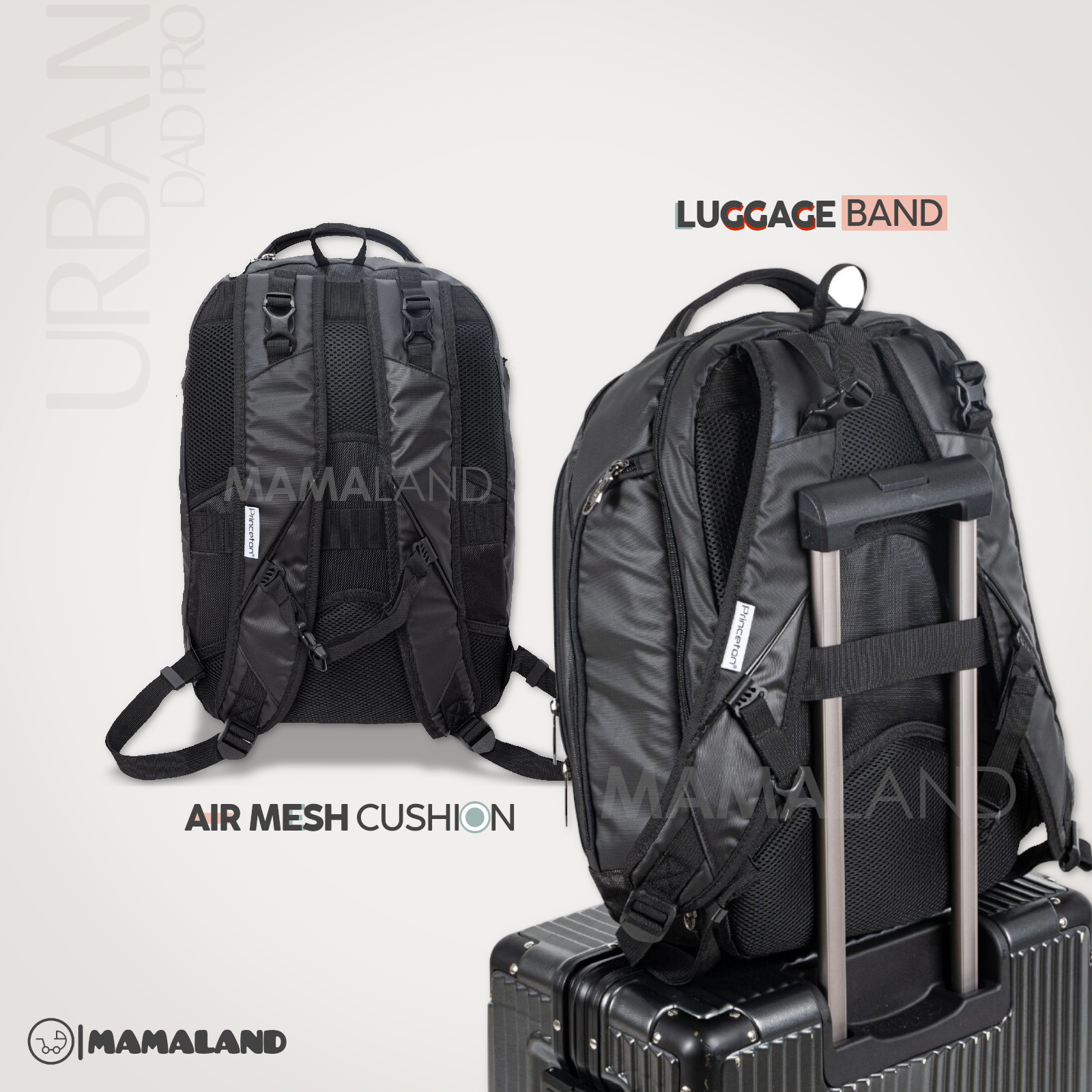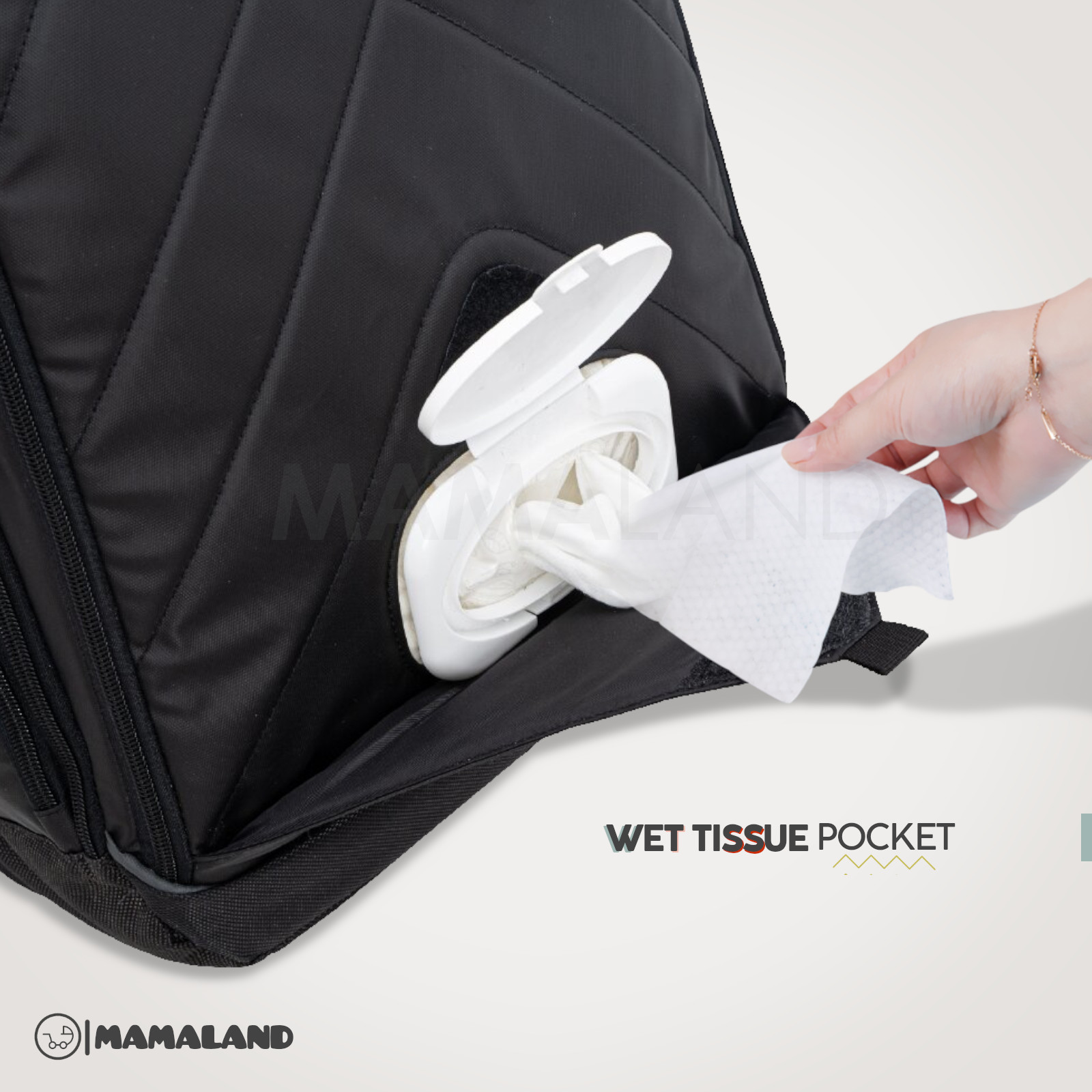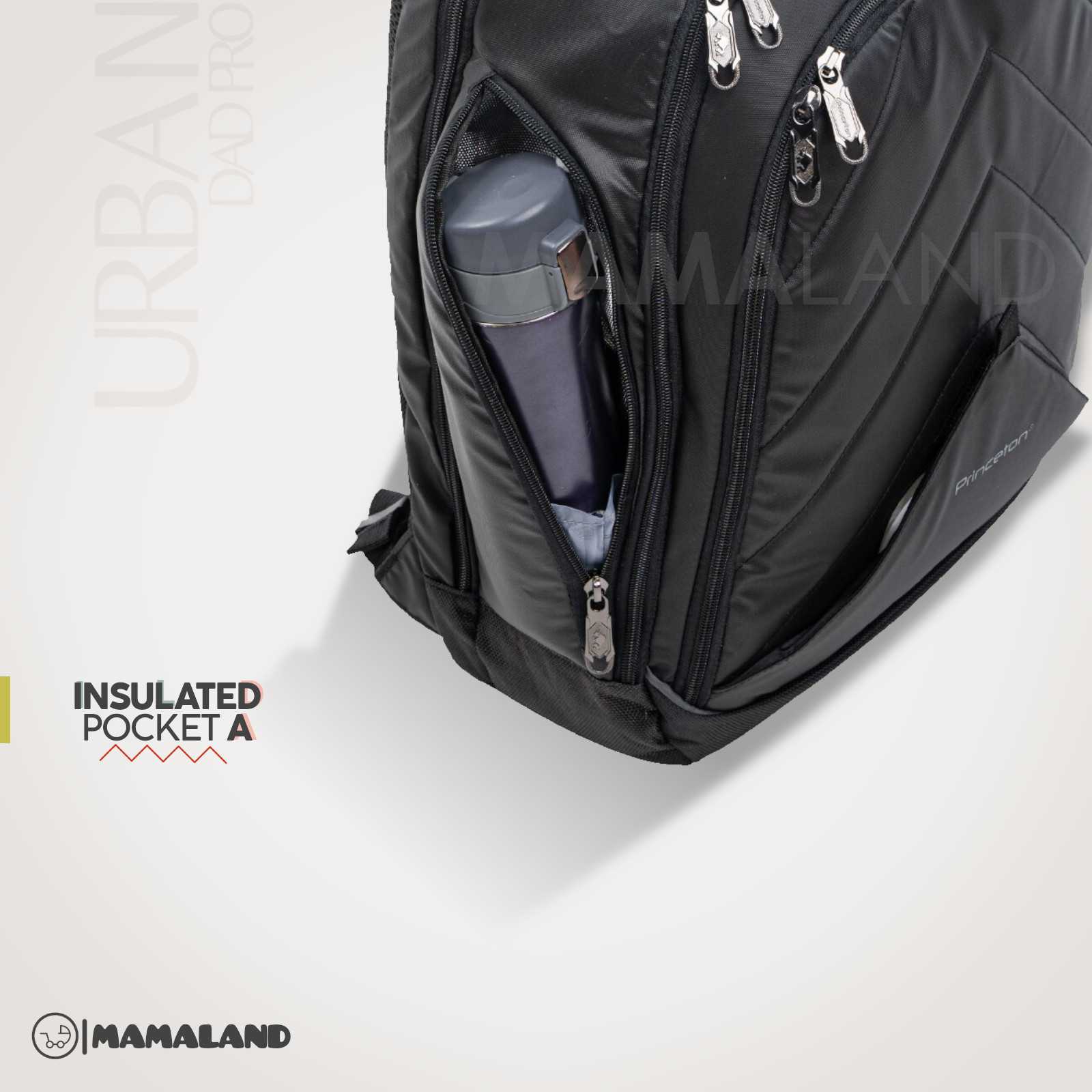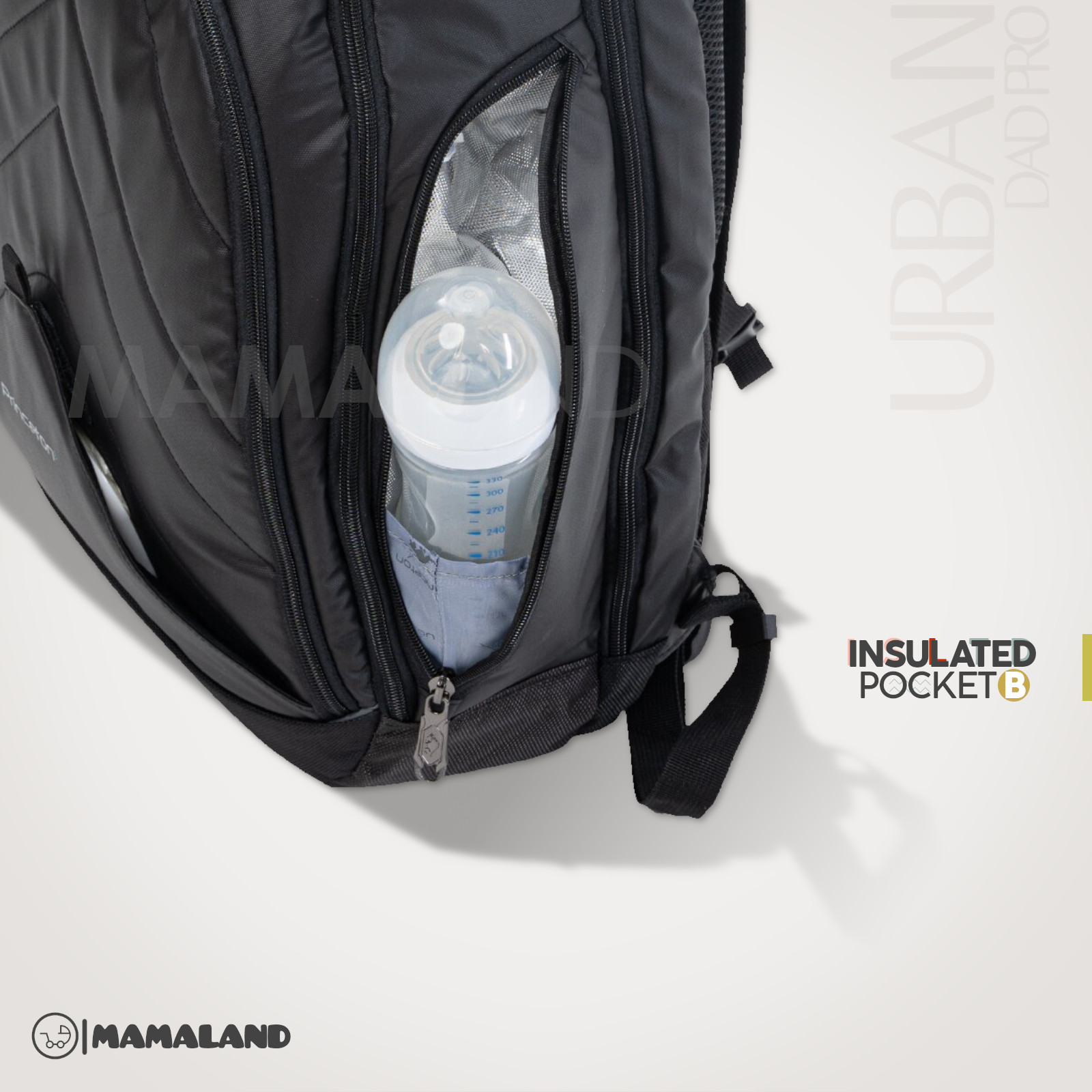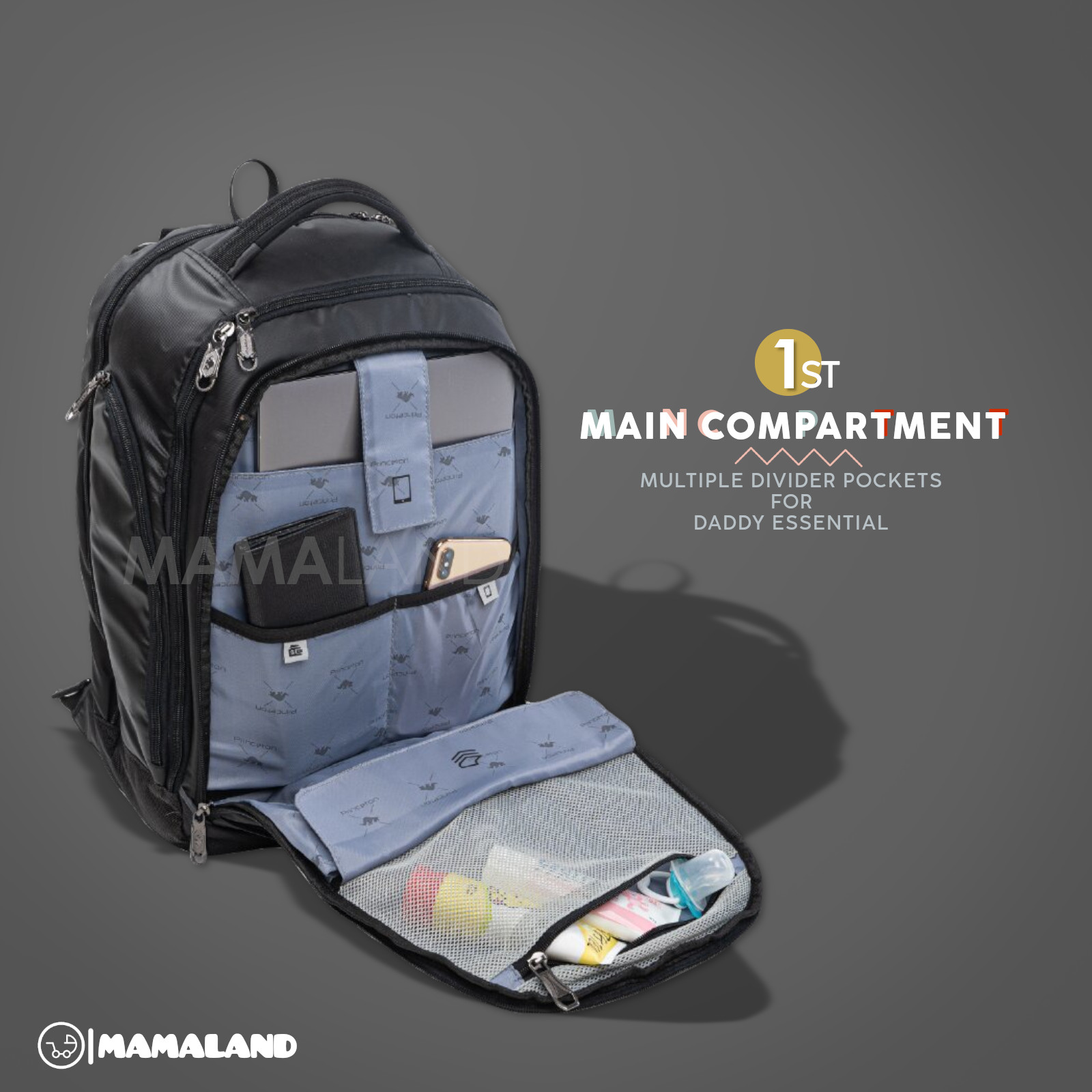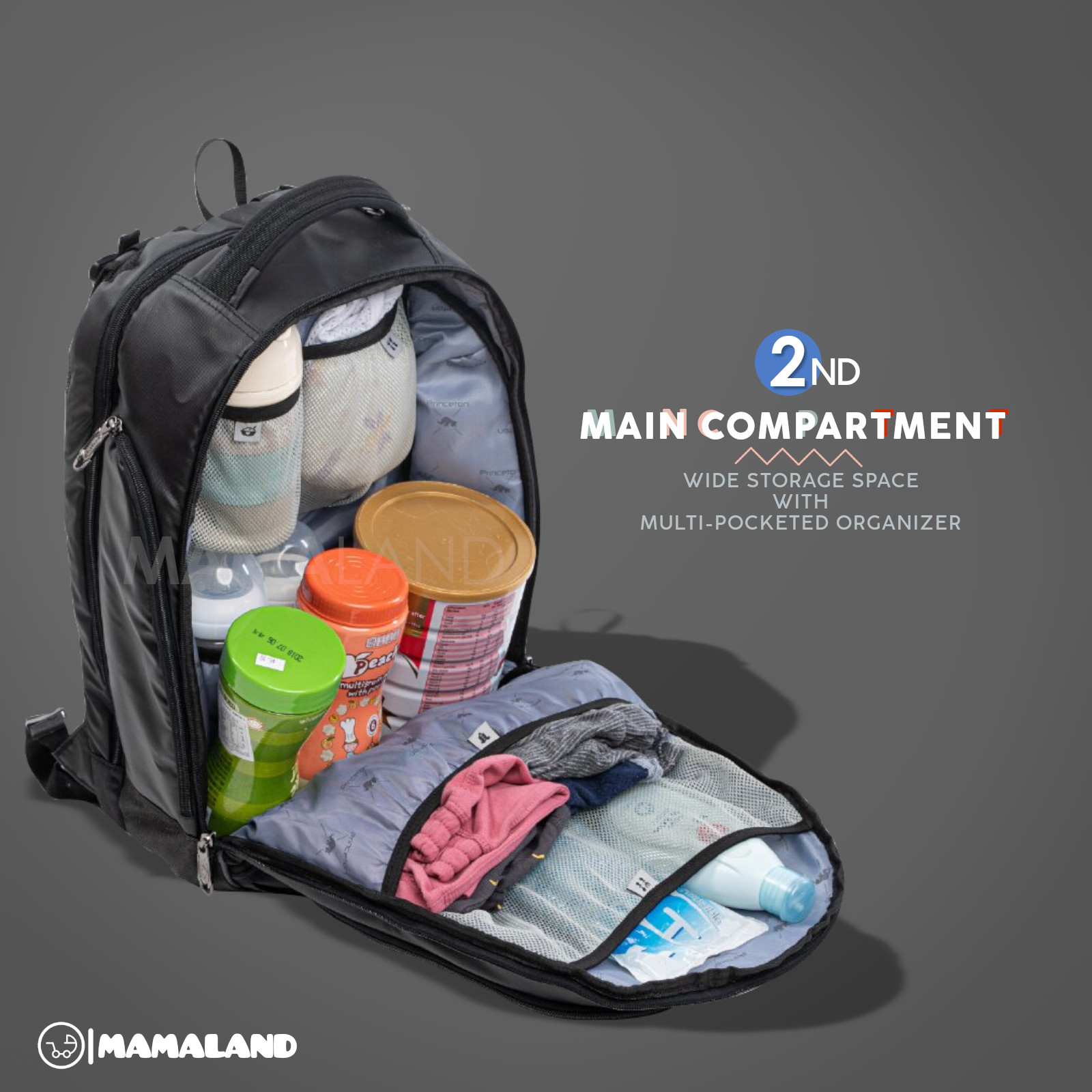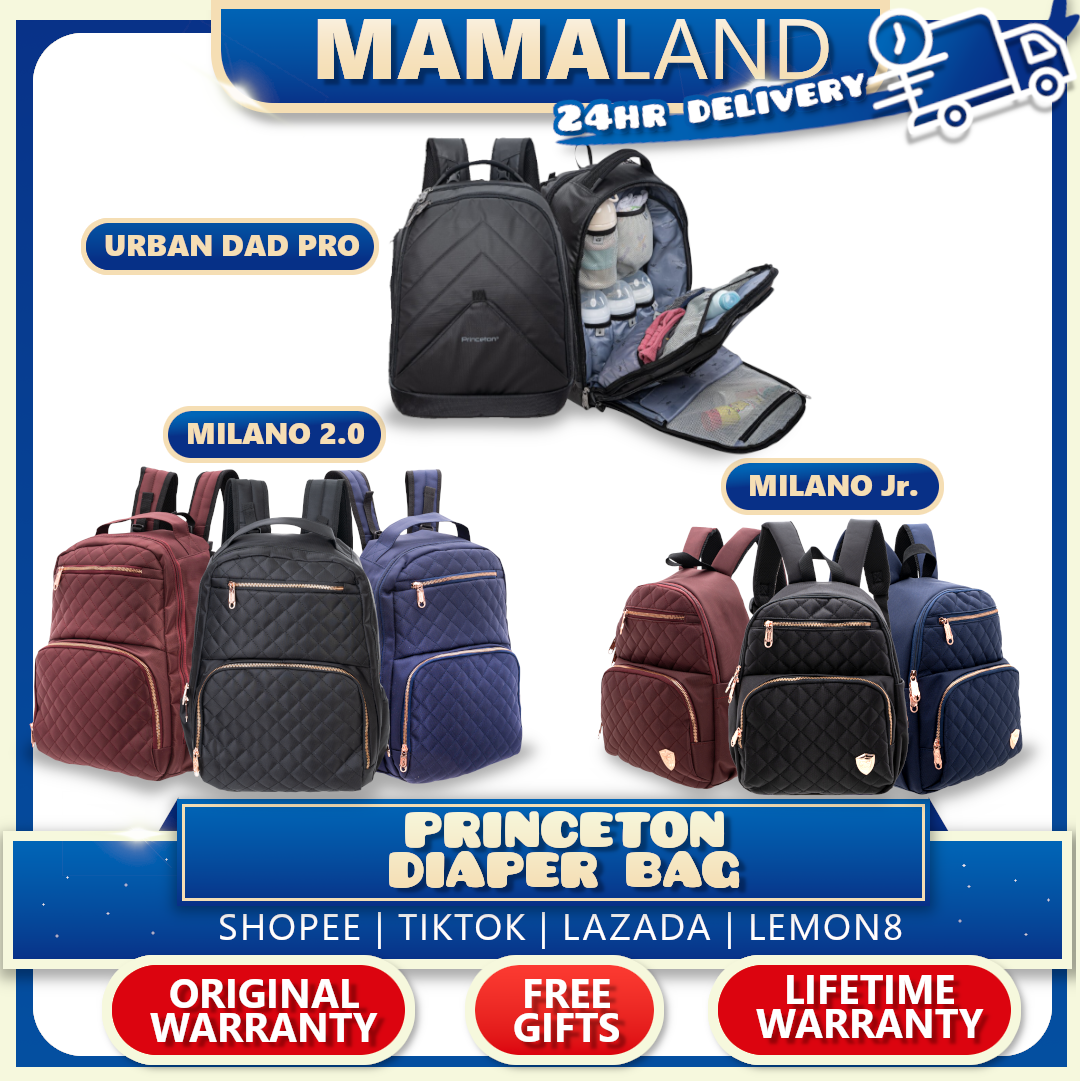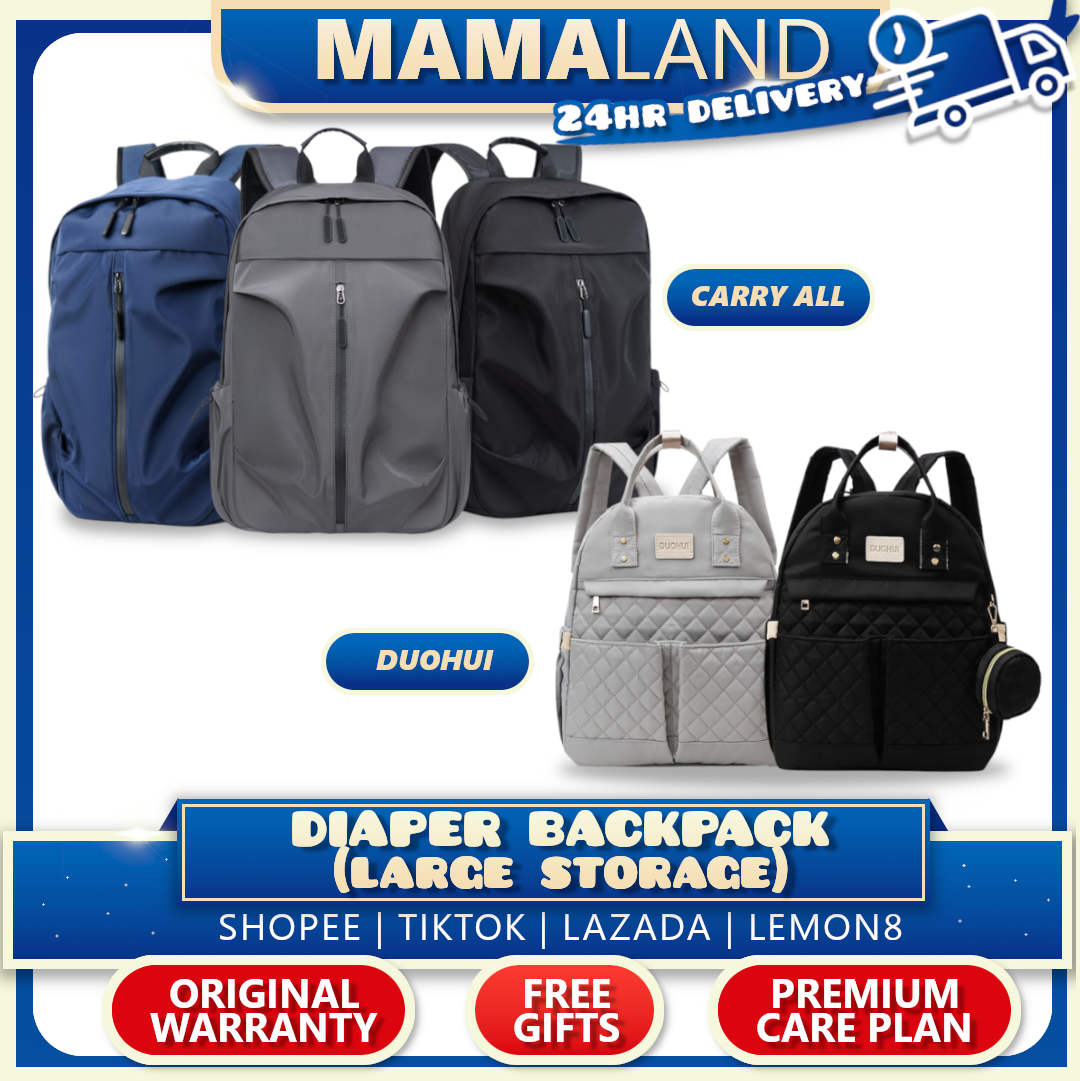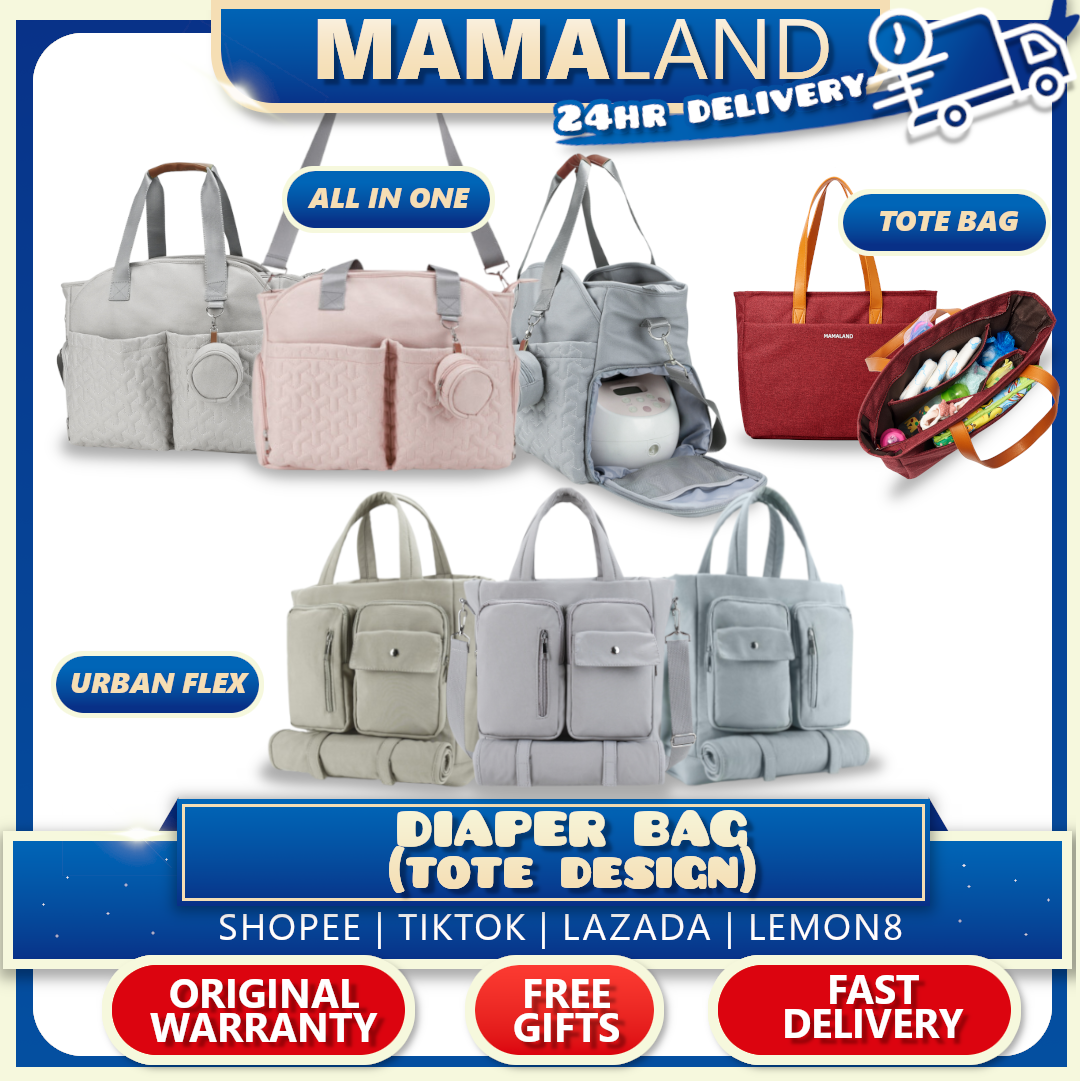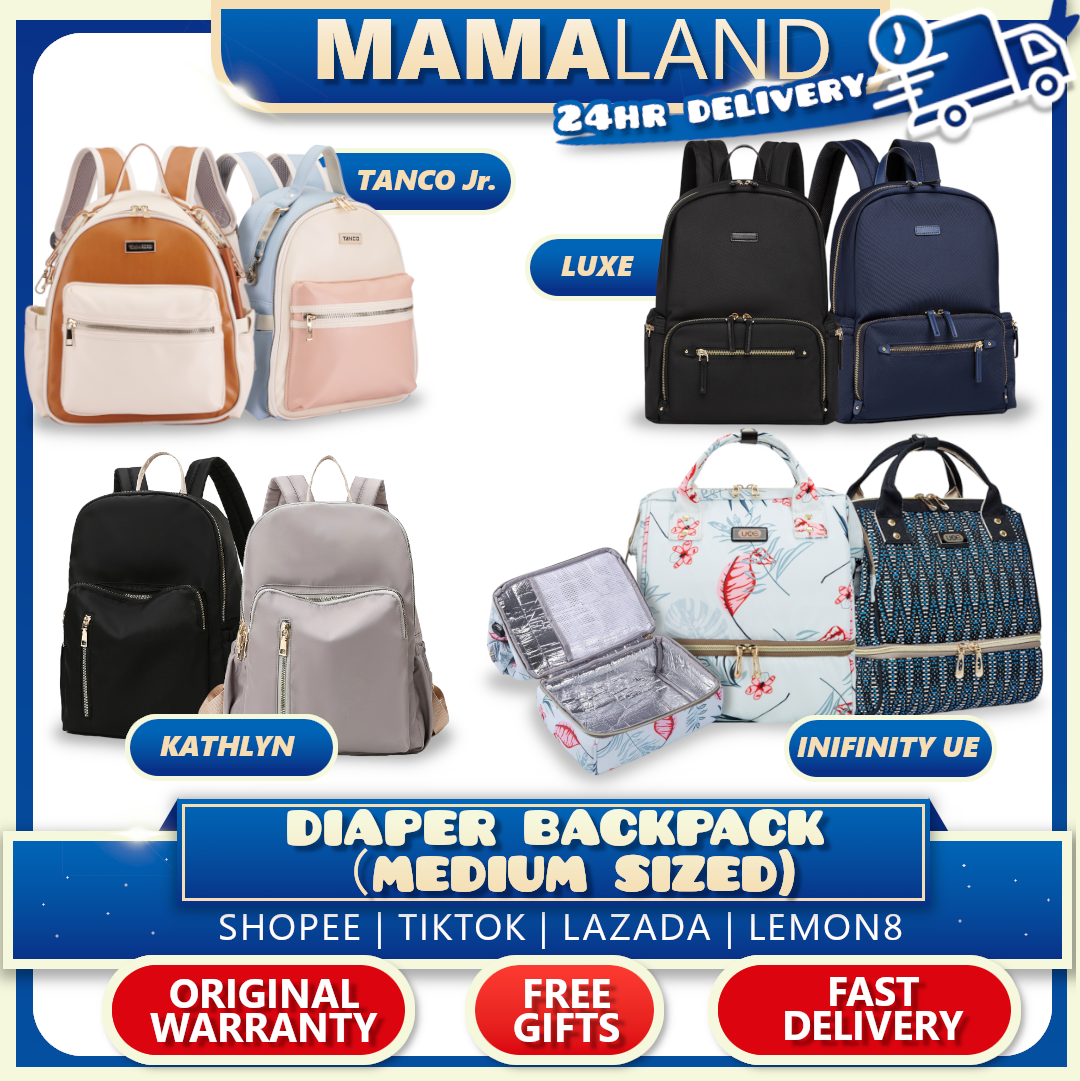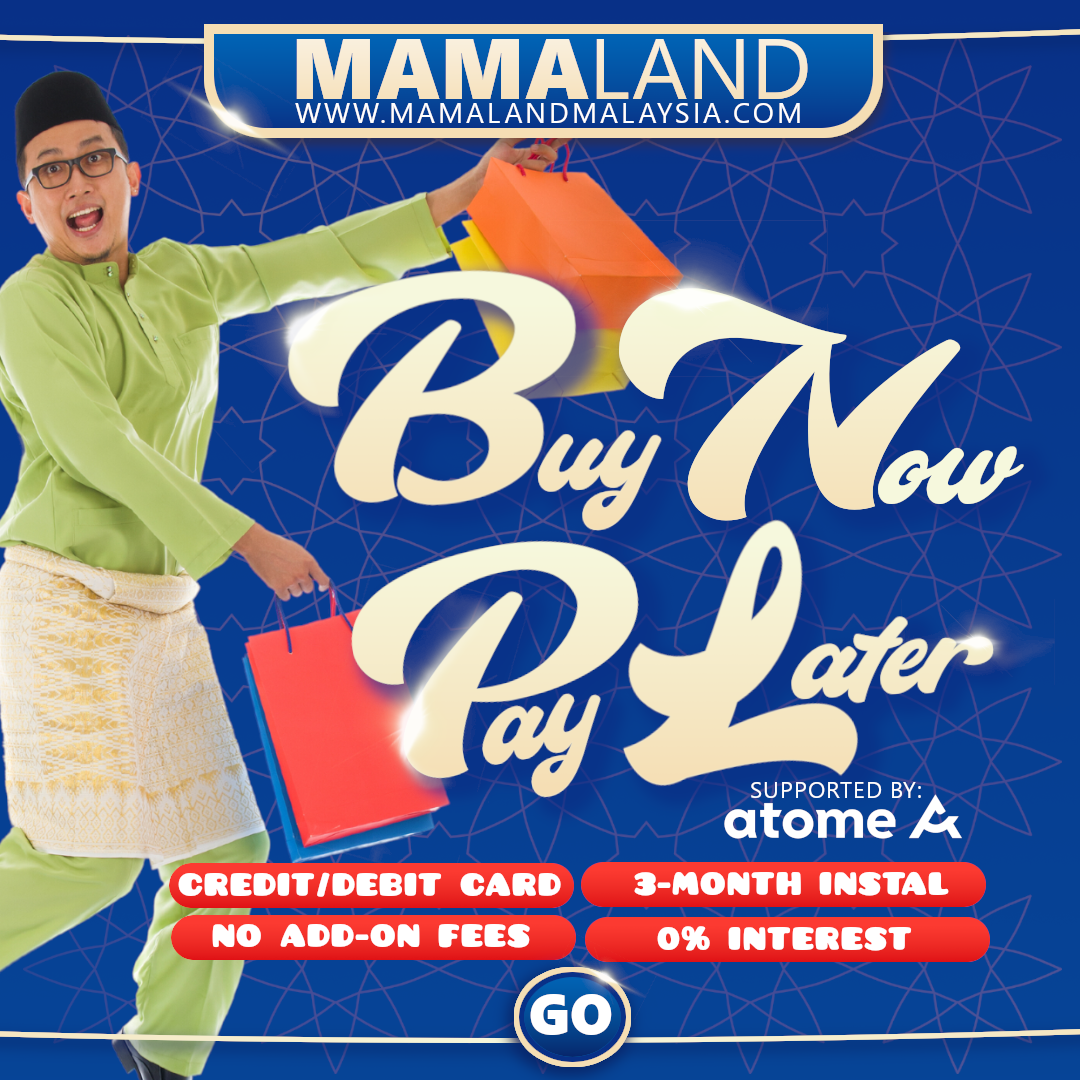 🎒𝗨𝗿𝗯𝗮𝗻 𝗗𝗮𝗱 𝗣𝗿𝗼🎒
🛠𝗞𝗲𝘆 𝗙𝗲𝗮𝘁𝘂𝗿𝗲𝘀🛠
1. Multiple main storage compartments
2. Padded cushion to nestle up to 15" laptop
3. Air mesh lining and padded back panel and shoulder straps - even weight load and air ventilated to prevent sweat
4. Built in elastic companion sleeve to slide over on the carry-on's pull handle
5. Built in buckle strap to hang the bag easily on the handlebar of your stroller
6. More than 10 divider pockets for baby and daddy essentials
7. Front organizational compartment with velco tape for wet tissue storage
8. Built in insulated pockets for bottles to keep beverage cold or warm
9. Double zip for wider access, with light-colored inner lining
⚙𝗠𝗮𝘁𝗲𝗿𝗶𝗮𝗹⚙
Poly-nylon with insulated aluminium pockets
💧Waterproof💧
🕊Lightweight🕊
📐𝗣𝗿𝗼𝗱𝘂𝗰𝘁 𝗦𝗶𝘇𝗲📐
36 cm (W) X 46 cm (H) X 14 cm (D)
𝘼𝙘𝙩𝙪𝙖𝙡 𝙢𝙚𝙖𝙨𝙪𝙧𝙚𝙢𝙚𝙣𝙩 𝙢𝙖𝙮 𝙫𝙖𝙧𝙞𝙚𝙙 𝙨𝙡𝙞𝙜𝙝𝙩𝙡𝙮 𝙙𝙪𝙚 𝙩𝙤 𝙙𝙞𝙛𝙛𝙚𝙧𝙚𝙣𝙩 𝙢𝙚𝙖𝙨𝙪𝙧𝙞𝙣𝙜 𝙢𝙚𝙩𝙝𝙤𝙙𝙨
⚖𝗣𝗿𝗼𝗱𝘂𝗰𝘁 𝗪𝗲𝗶𝗴𝗵𝘁⚖
~1.2kg
🎁𝗕𝘂𝘆 𝟭 𝗙𝗿𝗲𝗲 𝟰🎁
1. L sized waterproof diaper mat
2. Formula milk holder
3. Ice pack
4. Milk bottle
𝗟𝗜𝗙𝗘𝗧𝗜𝗠𝗘 𝗪𝗔𝗥𝗥𝗔𝗡𝗧𝗬
* 𝙊𝙣𝙡𝙮 𝙛𝙤𝙧 𝙈𝙖𝙢𝙖𝙡𝙖𝙣𝙙 𝙘𝙪𝙨𝙩𝙤𝙢𝙚𝙧𝙨
* 𝙁𝙧𝙚𝙚 𝙜𝙞𝙛𝙩𝙨 𝙢𝙖𝙮 𝙘𝙝𝙖𝙣𝙜𝙚𝙙 𝙬𝙞𝙩𝙝𝙤𝙪𝙩 𝙥𝙧𝙞𝙤𝙧 𝙣𝙤𝙩𝙞𝙘𝙚; 𝙪𝙥𝙤𝙣 𝙨𝙩𝙤𝙘𝙠 𝙖𝙫𝙖𝙞𝙡𝙖𝙗𝙞𝙡𝙞𝙩𝙮
----------------------------
⚠𝗪𝗮𝗿𝗻𝗶𝗻𝗴⚠
* Actual measurement may varies slightly as the measurement of the bag is manually measured and/or different measuring method used.
* Returns can only made one time per order number subject to defective and unused/brand new items only. Examples are torn, stained, broken and damage found upon received of goods. Tiny defects such as loose strain of string which does not affect the quality and usage of bags are not acceptable as reason for return and/or refund.
* Customer is responsible to return/collect the item on their own expanse.
* Color of products may varies due to studio lighting use. It may appear darker or lighter. Exchange due to this reason is not acceptable.
* Exchange due to regret of purchase is also not acceptable.