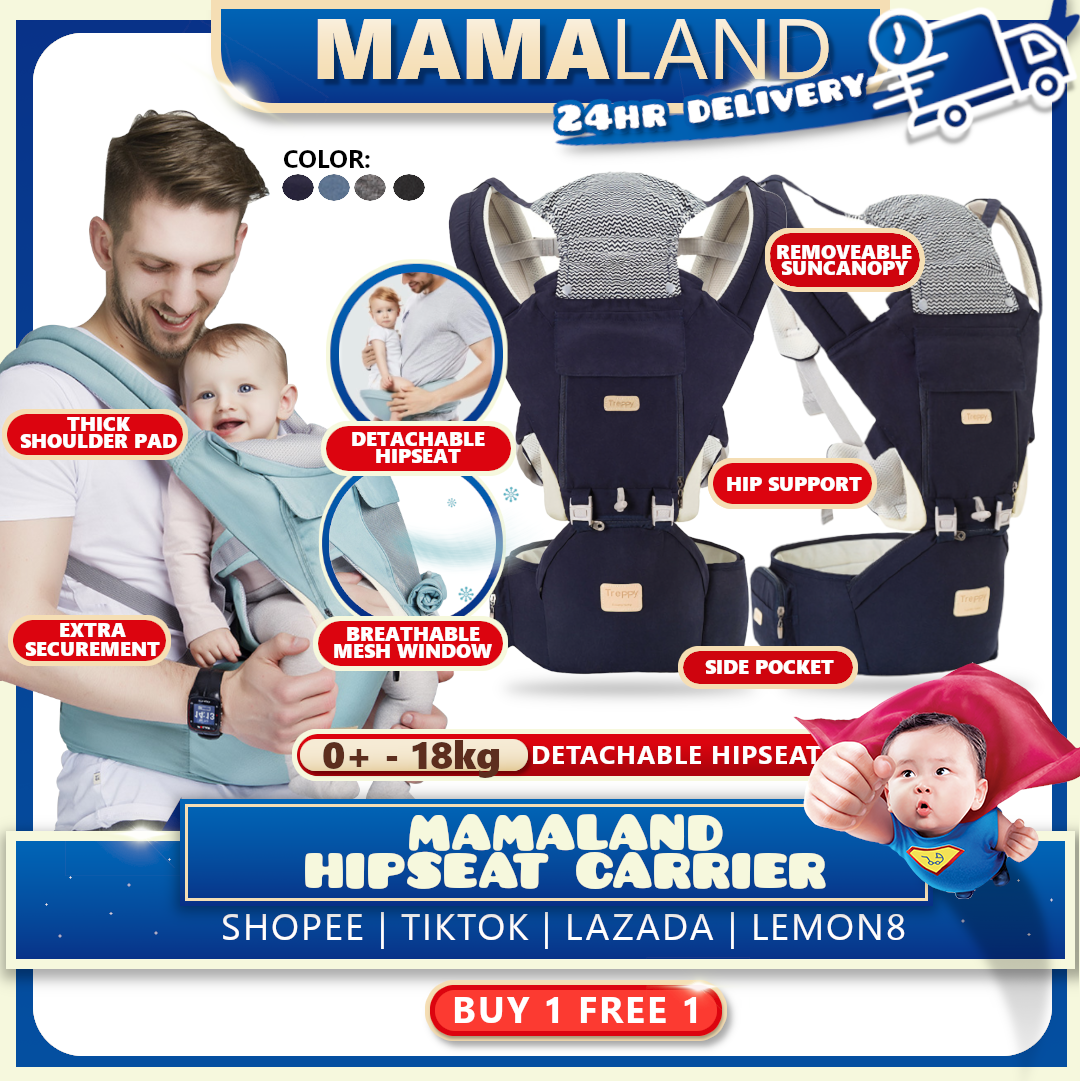 👉🏻 𝗥𝗘𝗔𝗗𝗬 𝗦𝗧𝗢𝗖𝗞
👉🏻 𝗙𝗥𝗘𝗘 𝗚𝗜𝗙𝗧𝗦

⚠️𝘞𝘦 𝘥𝘰 𝘯𝘰𝘵 𝘩𝘢𝘷𝘦 𝘳𝘦𝘴𝘦𝘭𝘭𝘦𝘳𝘴, 𝘳𝘦𝘥𝘪𝘴𝘵𝘳𝘪𝘣𝘶𝘵𝘰𝘳𝘴 𝘰𝘳 𝘢𝘨𝘦𝘯𝘵𝘴. 𝘈𝘯𝘺 𝘯𝘰𝘯-𝘨𝘦𝘯𝘶𝘪𝘯𝘦 𝘴𝘦𝘭𝘭𝘦𝘳𝘴 𝘧𝘰𝘶𝘯𝘥 𝘵𝘰 𝘩𝘢𝘷𝘦 𝘶𝘴𝘦𝘥 𝘰𝘶𝘳 𝘱𝘳𝘰𝘥𝘶𝘤𝘵 𝘭𝘪𝘴𝘵𝘪𝘯𝘨, 𝘪𝘯𝘤𝘭𝘶𝘥𝘪𝘯𝘨 𝘣𝘶𝘵 𝘯𝘰𝘵 𝘭𝘪𝘮𝘪𝘵𝘦𝘥 𝘵𝘰 𝘭𝘪𝘴𝘵𝘪𝘯𝘨 𝘥𝘦𝘴𝘤𝘳𝘪𝘱𝘵𝘪𝘰𝘯, 𝘭𝘪𝘴𝘵𝘪𝘯𝘨 𝘱𝘪𝘤𝘵𝘶𝘳𝘦𝘴, 𝘱𝘳𝘰𝘥𝘶𝘤𝘵 𝘱𝘪𝘤𝘵𝘶𝘳𝘦𝘴, 𝘷𝘪𝘥𝘦𝘰𝘴 𝘢𝘯𝘥 𝘦𝘵𝘤, 𝘸𝘪𝘭𝘭 𝘣𝘦 𝘳𝘦𝘱𝘰𝘳𝘵𝘦𝘥 𝘢𝘯𝘥 𝘭𝘦𝘨𝘢𝘭 𝘢𝘤𝘵𝘪𝘰𝘯𝘴 𝘮𝘢𝘺 𝘣𝘦 𝘵𝘢𝘬𝘦𝘯. 𝘉𝘶𝘺𝘦𝘳𝘴 𝘸𝘩𝘰 𝘥𝘰 𝘯𝘰𝘵 𝘱𝘶𝘳𝘤𝘩𝘢𝘴𝘦 𝘧𝘳𝘰𝘮 𝘔𝘢𝘮𝘢𝘭𝘢𝘯𝘥 𝘸𝘪𝘭𝘭 𝘯𝘰𝘵 𝘣𝘦 𝘦𝘯𝘵𝘦𝘳𝘵𝘢𝘪𝘯 ⚠️
------------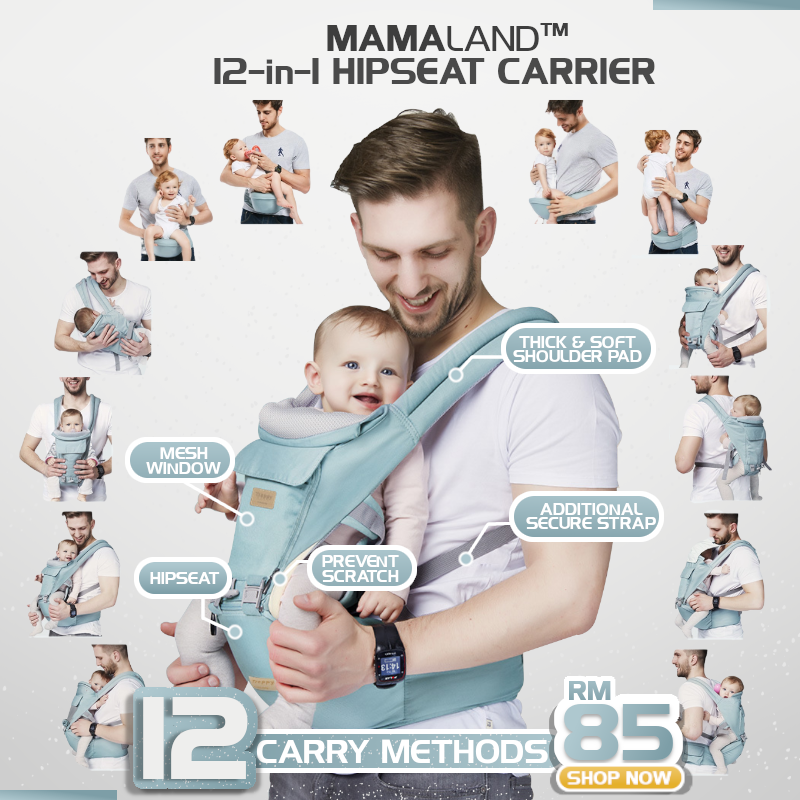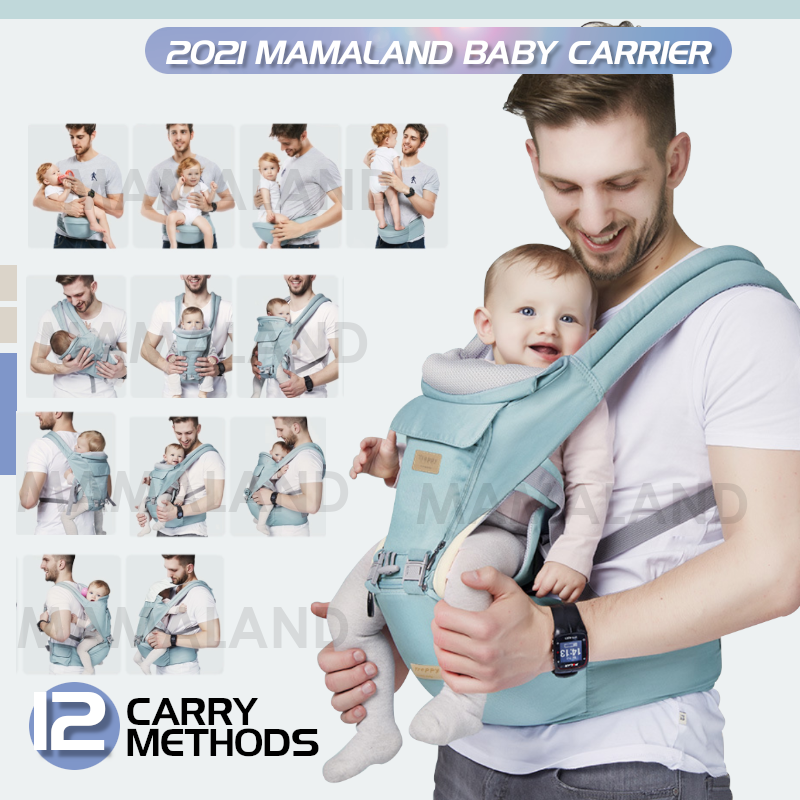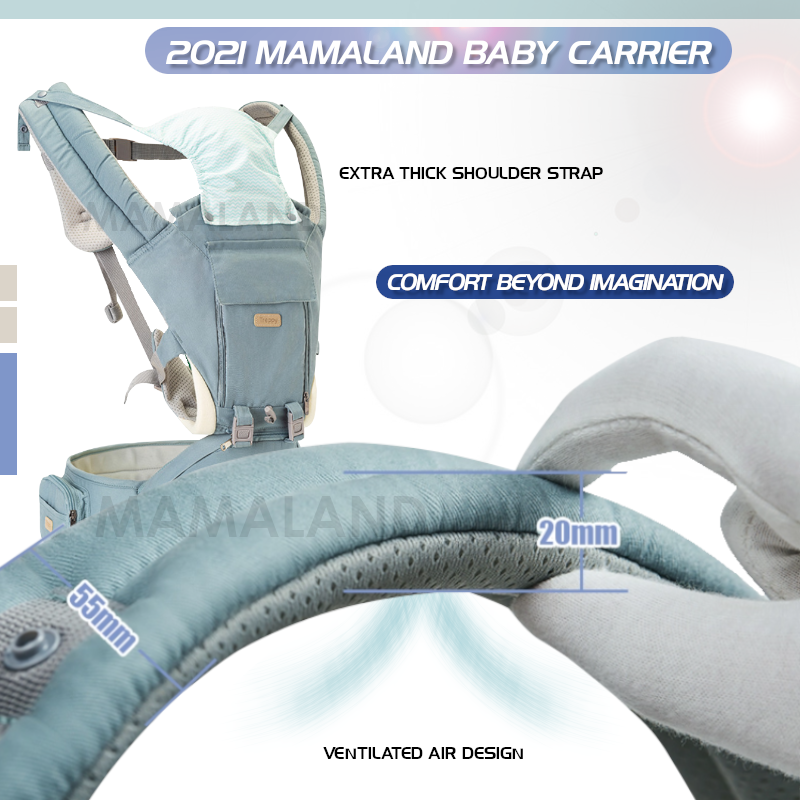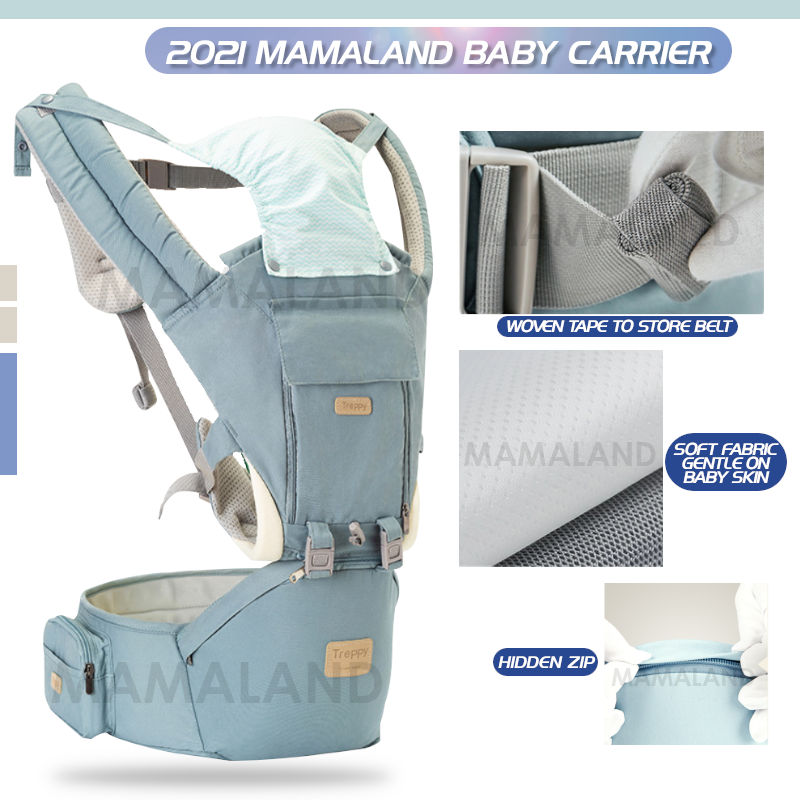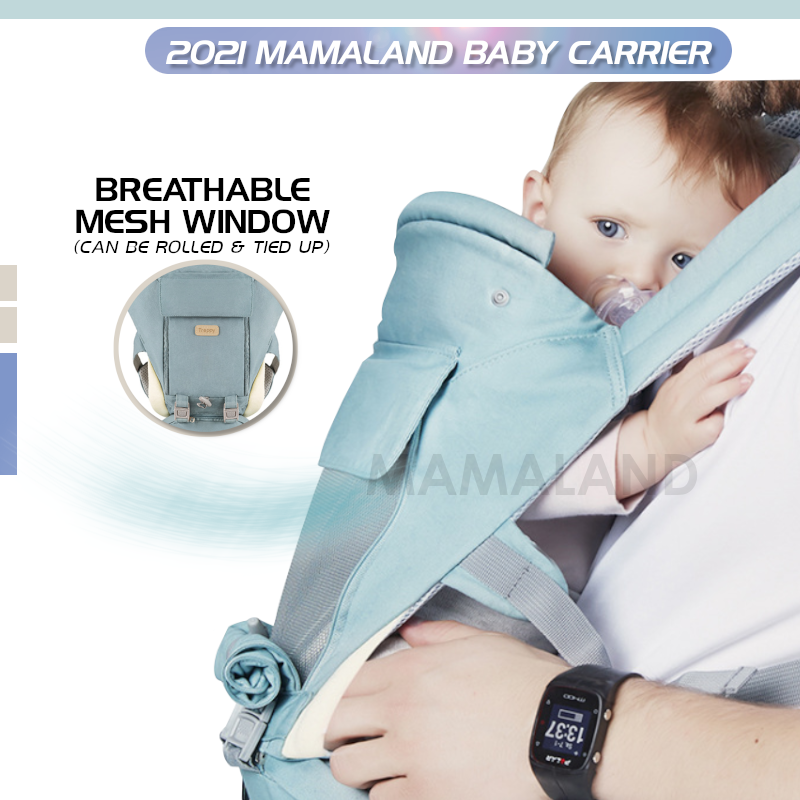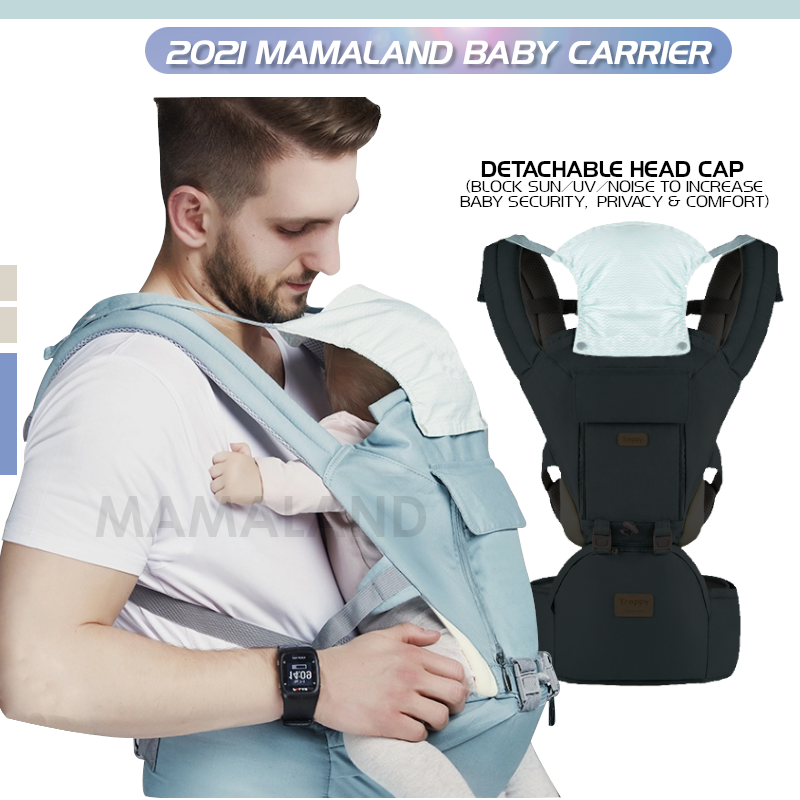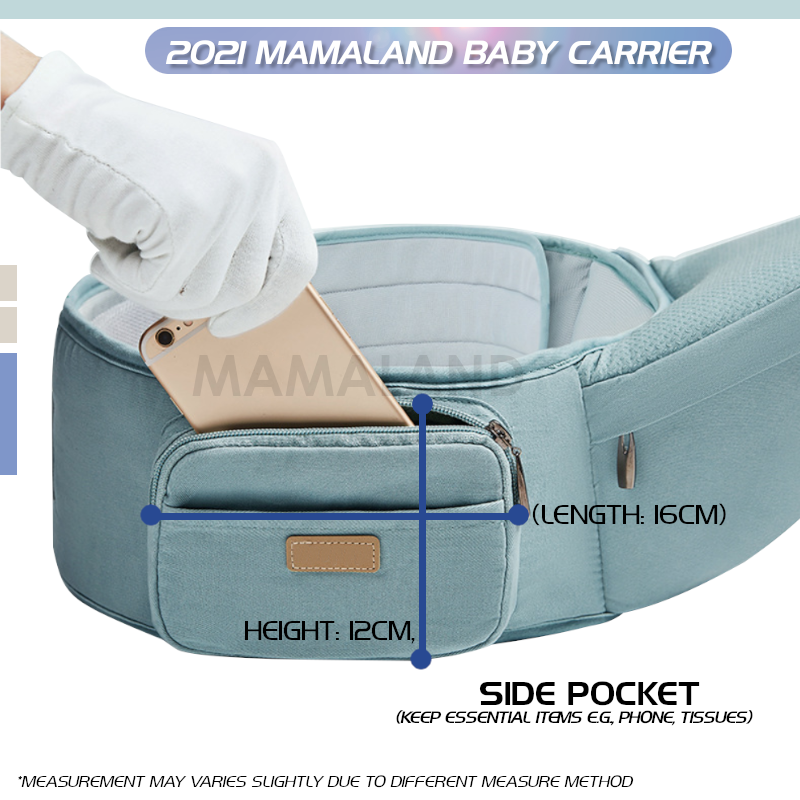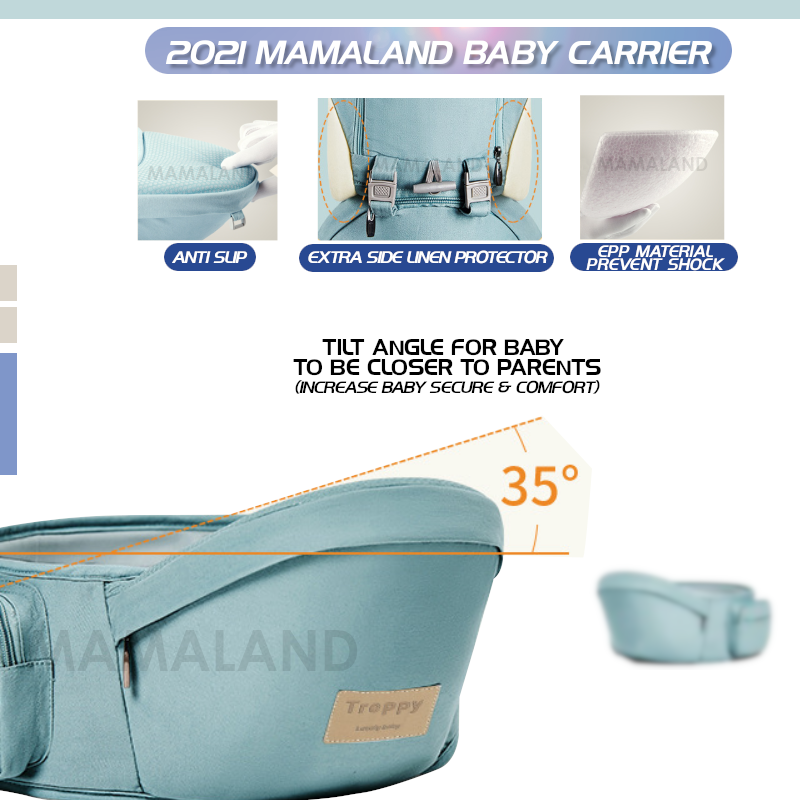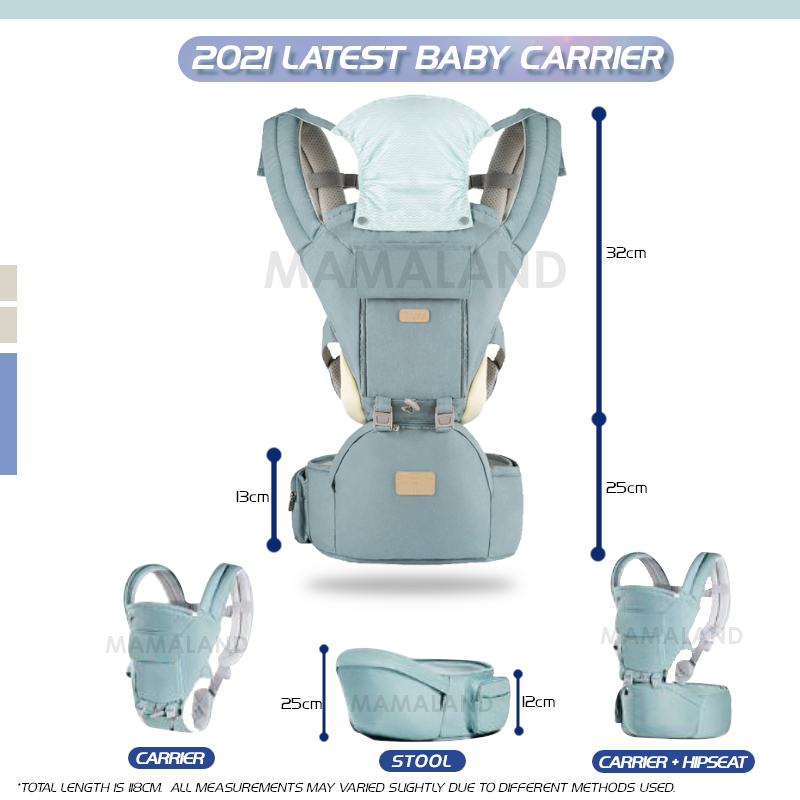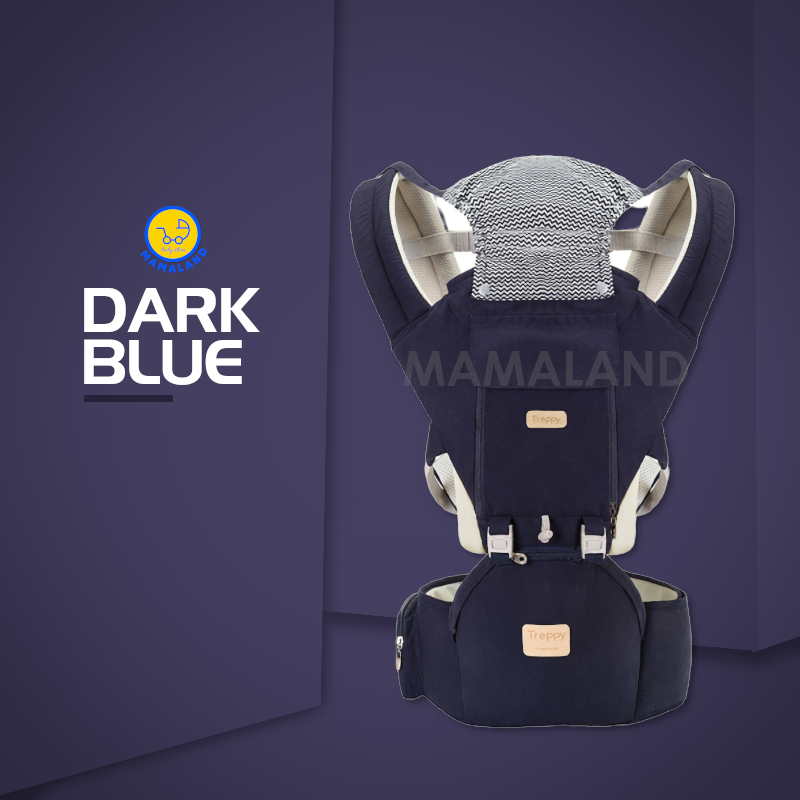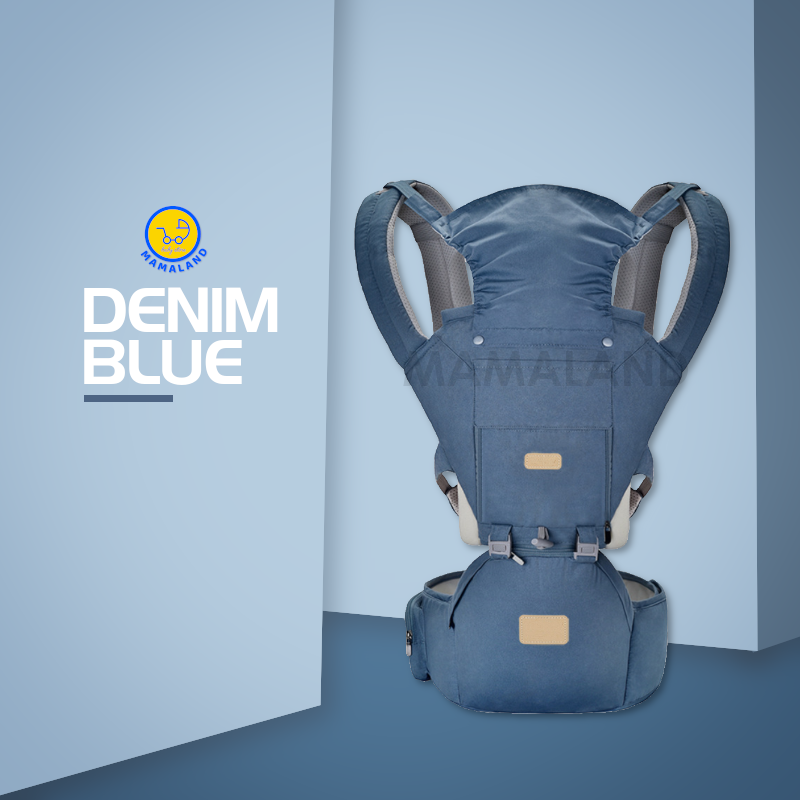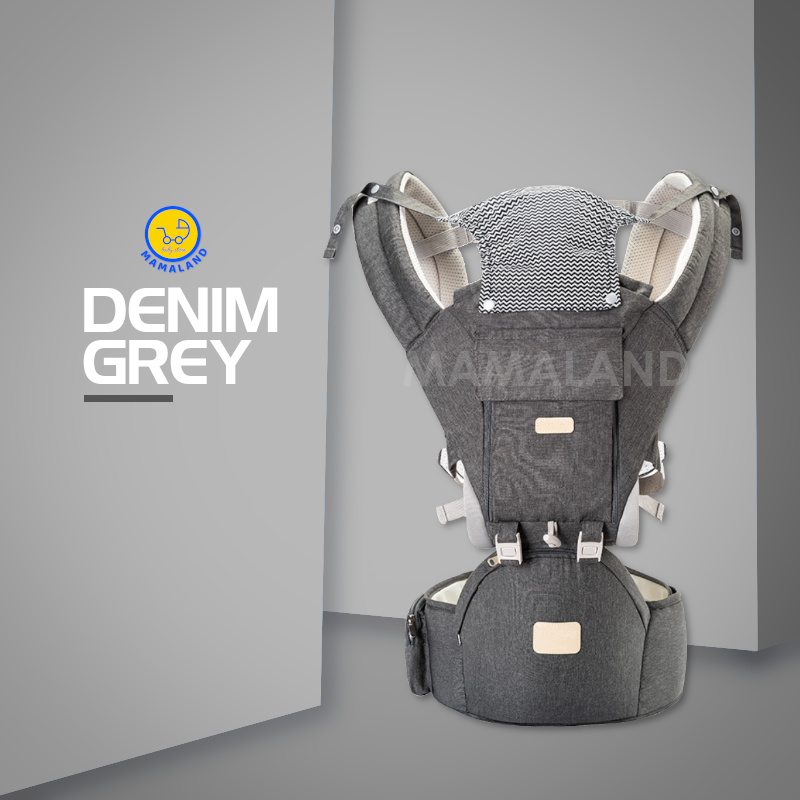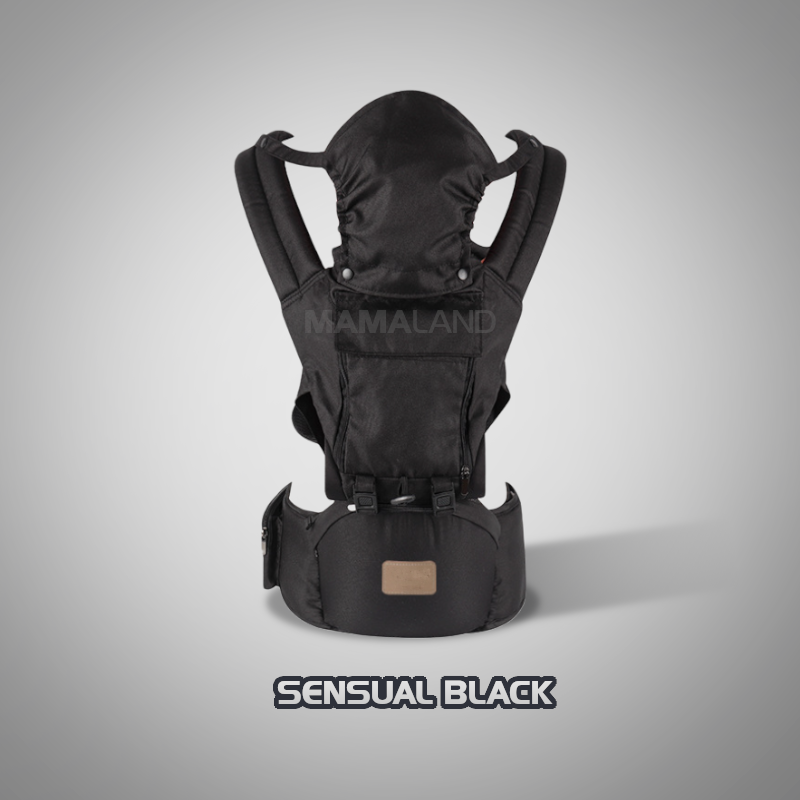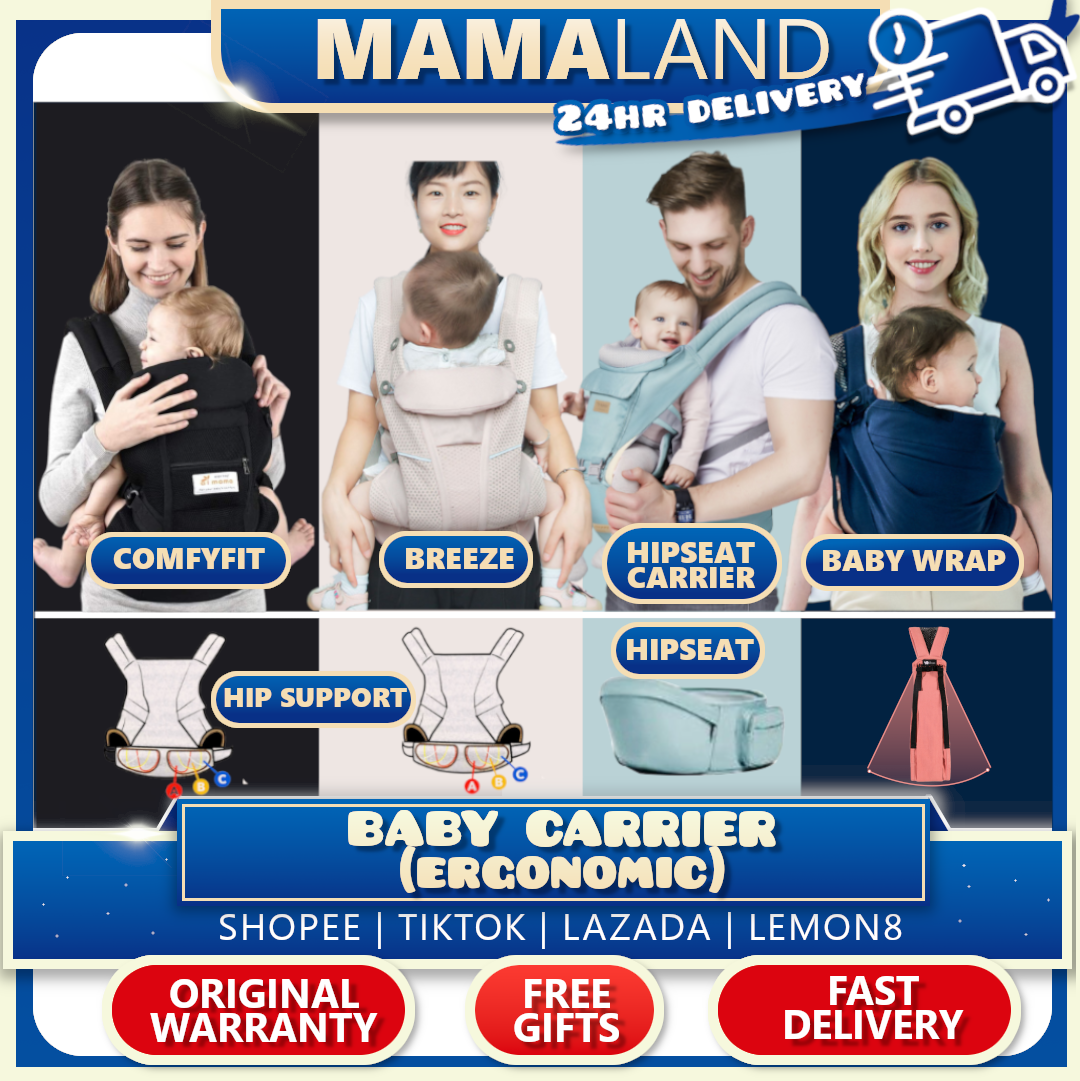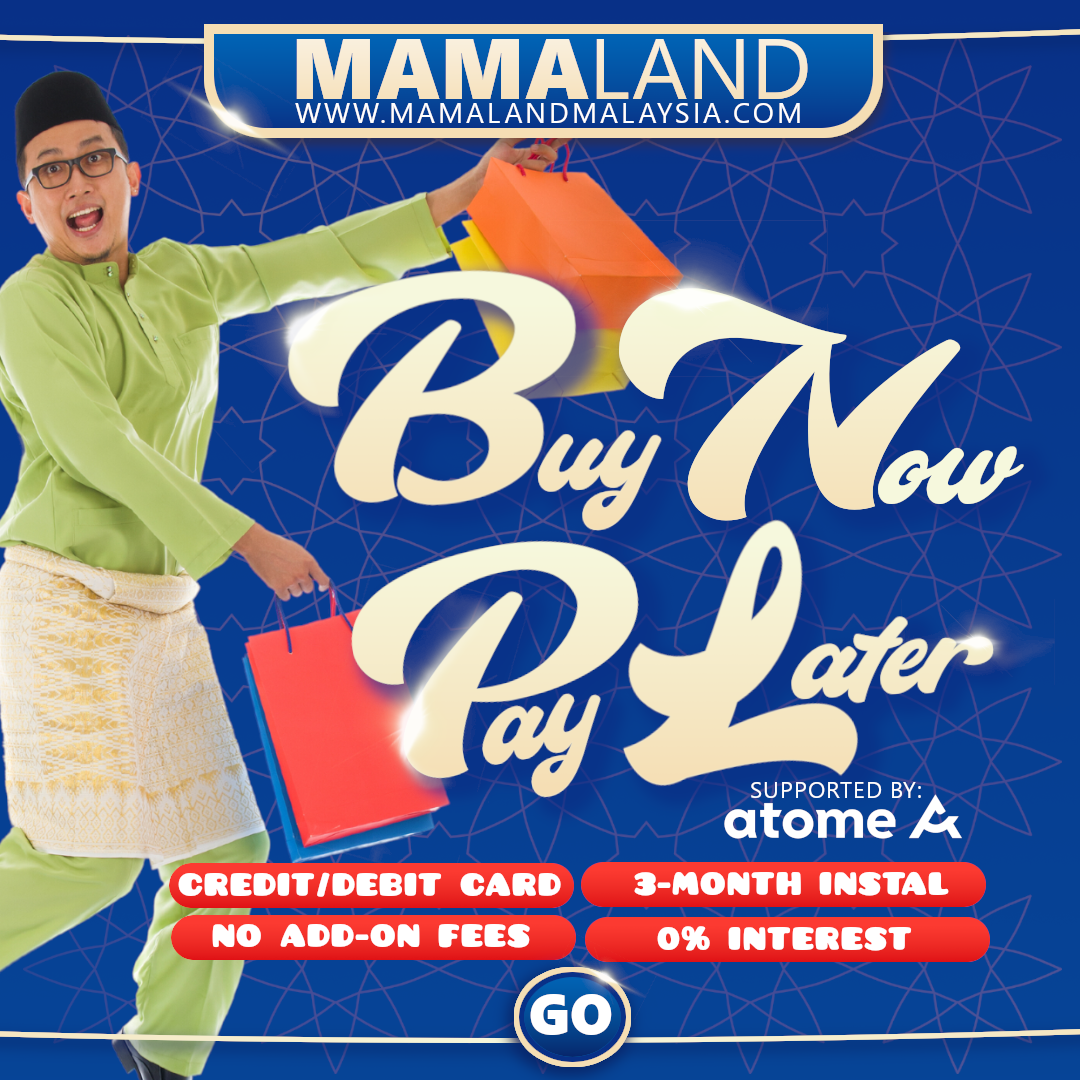 Love to snuggle with your child?
Not convenient to bring stroller around?
Need to multitask with your baby?
Let's keep your baby close to you with ✨𝗠𝗮𝗺𝗮𝗹𝗮𝗻𝗱 𝟭𝟮 𝗣𝗼𝘀𝗶𝘁𝗶𝗼𝗻𝘀 𝟯 𝗶𝗻 𝟭 𝗕𝗮𝗯𝘆 𝗖𝗮𝗿𝗿𝗶𝗲𝗿 + 𝗛𝗶𝗽𝘀𝗲𝗮𝘁✨ !!🥳🥳

✨𝗠𝗮𝗺𝗮𝗹𝗮𝗻𝗱 𝟭𝟮 𝗣𝗼𝘀𝗶𝘁𝗶𝗼𝗻𝘀 𝟯 𝗶𝗻 𝟭 𝗕𝗮𝗯𝘆 𝗖𝗮𝗿𝗿𝗶𝗲𝗿 + 𝗛𝗶𝗽𝘀𝗲𝗮𝘁✨

Buy 1 Free 2
🎁𝗙𝗿𝗲𝗲 𝗚𝗶𝗳𝘁🎁
1. 1x baby anti slip sock or anti-slip knee protector
*𝘖𝘯𝘭𝘺 𝘧𝘰𝘳 𝘔𝘢𝘮𝘢𝘭𝘢𝘯𝘥 𝘤𝘶𝘴𝘵𝘰𝘮𝘦𝘳𝘴; 𝘯𝘰 𝘳𝘦𝘴𝘦𝘭𝘭𝘦𝘳𝘴, 𝘢𝘨𝘦𝘯𝘵𝘴 𝘰𝘳 𝘥𝘪𝘴𝘵𝘳𝘪𝘣𝘶𝘵𝘰𝘳𝘴
*𝘍𝘳𝘦𝘦 𝘨𝘪𝘧𝘵 𝘮𝘢𝘺 𝘣𝘦 𝘤𝘩𝘢𝘯𝘨𝘦𝘥 𝘸𝘪𝘵𝘩𝘰𝘶𝘵 𝘱𝘳𝘪𝘰𝘳 𝘯𝘰𝘵𝘪𝘤𝘦; 𝘴𝘶𝘣𝘫𝘦𝘤𝘵 𝘵𝘰 𝘢𝘷𝘢𝘪𝘭𝘢𝘣𝘪𝘭𝘪𝘵𝘺

🛠𝗞𝗲𝘆 𝗙𝗲𝗮𝘁𝘂𝗿𝗲𝘀🛠
1. 𝗪𝗶𝗱𝗲 𝘃𝗲𝗿𝘀𝗮𝘁𝗶𝗹𝗲 𝘄𝗲𝗮𝗿𝗶𝗻𝗴 𝗺𝗲𝘁𝗵𝗼𝗱𝘀 - 12 ways to wear it
2. 𝗗𝗲𝘁𝗮𝗰𝗵𝗮𝗯𝗹𝗲 𝗵𝗶𝗽 𝘀𝗲𝗮𝘁 𝘄𝗶𝘁𝗵 𝗮𝗻𝘁𝗶-𝘀𝗹𝗶𝗽 𝗽𝗿𝗼𝗽𝗲𝗿𝘁𝗶𝗲𝘀 - feeding/nursing support; super convenient
3. 𝟯𝗗 𝗮𝗶𝗿 𝗺𝗲𝘀𝗵 𝗹𝗶𝗻𝗶𝗻𝗴 - reduce sweat and ensure baby cooling
4. 𝗔𝗱𝗷𝘂𝘀𝘁𝗮𝗯𝗹𝗲 𝘀𝘁𝗿𝗮𝗽𝘀 𝗮𝗻𝗱 𝗯𝗲𝗹𝘁 - suit different Asian parents sizes
5. 𝗗𝗲𝘁𝗮𝗰𝗵𝗮𝗯𝗹𝗲 𝗵𝗲𝗮𝗱 𝗰𝗮𝗽 - shield from UV and ensure privacy & comfort
6. 𝗟𝗶𝗴𝗵𝘁𝘄𝗲𝗶𝗴𝗵𝘁 - Easy to carry and comfortable
7. 𝗧𝗵𝗶𝗰𝗸 𝗺𝗲𝘀𝗵 𝗽𝗮𝗱𝗱𝗲𝗱 𝘀𝗵𝗼𝘂𝗹𝗱𝗲𝗿 𝘀𝘁𝗿𝗮𝗽
8. 𝗘𝘅𝘁𝗿𝗮 𝗶𝗻𝗻𝗲𝗿 𝗹𝗶𝗻𝗶𝗻𝗴 𝗽𝗿𝗼𝘁𝗲𝗰𝘁𝗶𝗼𝗻 𝗹𝗶𝗻𝗲𝗻
9. 𝗟𝗼𝗻𝗴 𝗮𝗻𝗱 𝗩𝗲𝗹𝗰𝗿𝗼 𝘄𝗮𝗶𝘀𝘁𝗯𝗮𝗻𝗱
10. 𝗦𝗶𝗱𝗲 𝗽𝗼𝗰𝗸𝗲𝘁 for storage

𝗜𝗱𝗲𝗮𝗹 𝘁𝗼 𝗯𝗲 𝘂𝘀𝗲𝗱 𝗱𝘂𝗿𝗶𝗻𝗴 𝘁𝗿𝗮𝘃𝗲𝗹, 𝘀𝗵𝗼𝗽𝗽𝗶𝗻𝗴, 𝗵𝗼𝗺𝗲, 𝗰𝗮𝗳𝗲, 𝗮𝗻𝘆𝘄𝗵𝗲𝗿𝗲!

⚙𝗠𝗮𝘁𝗲𝗿𝗶𝗮𝗹⚙
Cotton

📐𝗣𝗿𝗼𝗱𝘂𝗰𝘁 𝗗𝗶𝗺𝗲𝗻𝘀𝗶𝗼𝗻📐
Weight: ~0.65kg
Max waistband length:: 118cm
Max supported weight: 20kg
Recommended age: 3 months - 36months
𝘼𝙘𝙩𝙪𝙖𝙡 𝙢𝙚𝙖𝙨𝙪𝙧𝙚𝙢𝙚𝙣𝙩 𝙢𝙖𝙮 𝙫𝙖𝙧𝙞𝙚𝙙 𝙨𝙡𝙞𝙜𝙝𝙩𝙡𝙮 𝙙𝙪𝙚 𝙩𝙤 𝙙𝙞𝙛𝙛𝙚𝙧𝙚𝙣𝙩 𝙢𝙚𝙖𝙨𝙪𝙧𝙞𝙣𝙜 𝙢𝙚𝙩𝙝𝙤𝙙𝙨

🎨𝗖𝗼𝗹𝗼𝗿🎨
1. Denim blue
2. Dark blue

----------------
⚠𝗪𝗮𝗿𝗻𝗶𝗻𝗴⚠
* Measurement may have slight variation.
* Returns can only made one time per order subject to defective and unused/brand new items only. Examples are torn, broken and damage found upon received of goods. Tiny defects such as loose strain of string which does not affect the function are not acceptable.
* Customer is responsible to return the item on their own expanse.
* Color of products may varies due to lighting are unacceptable.
* Regret of purchase is unacceptable.