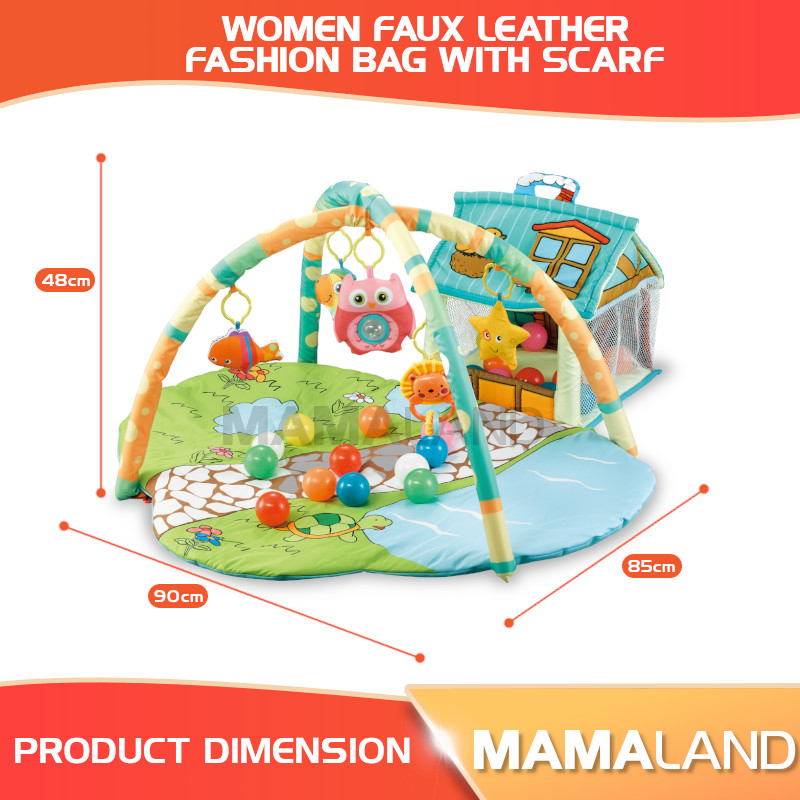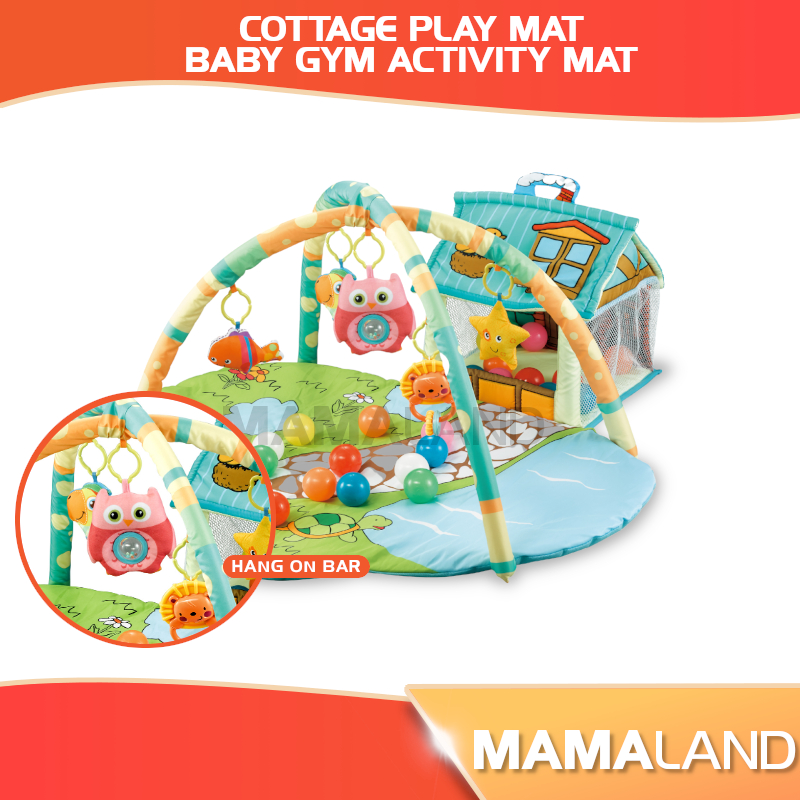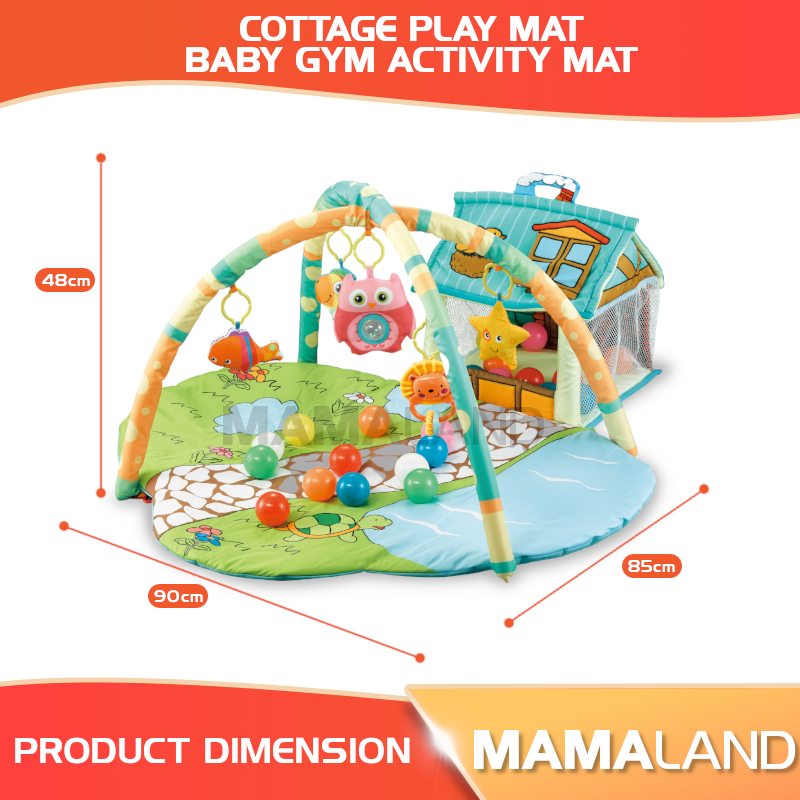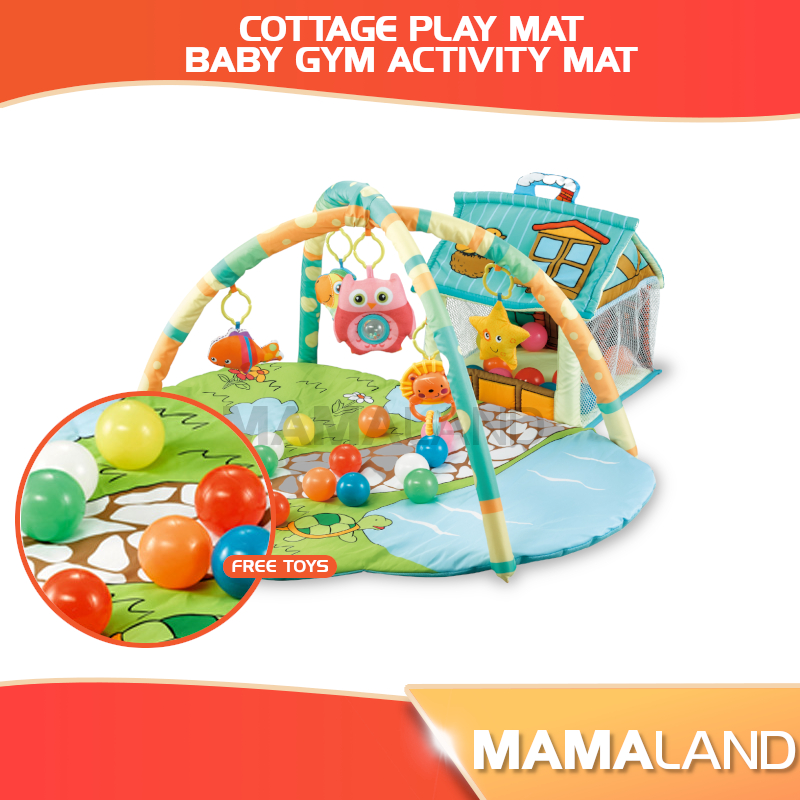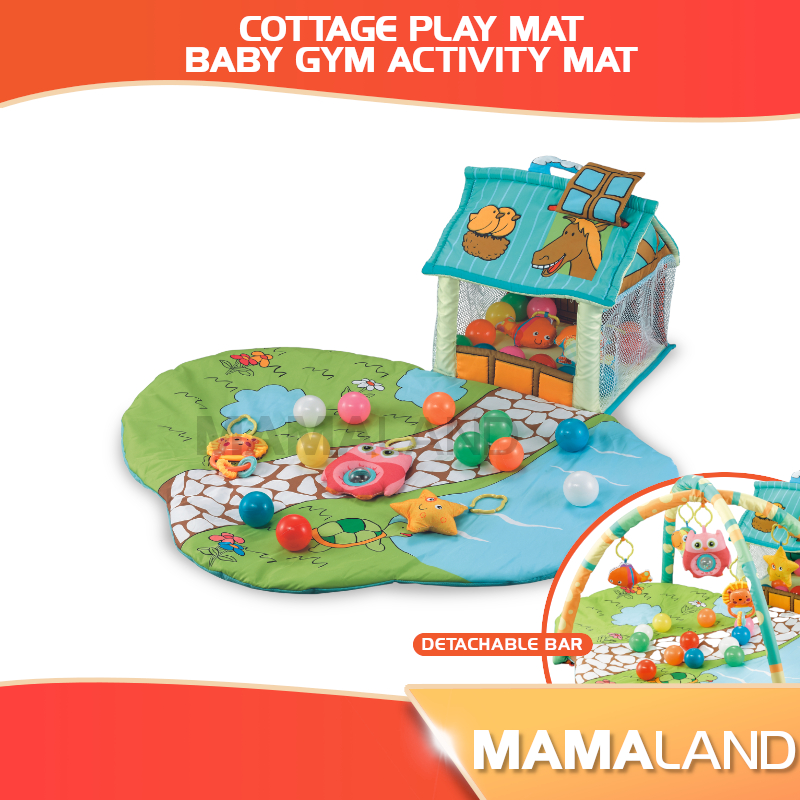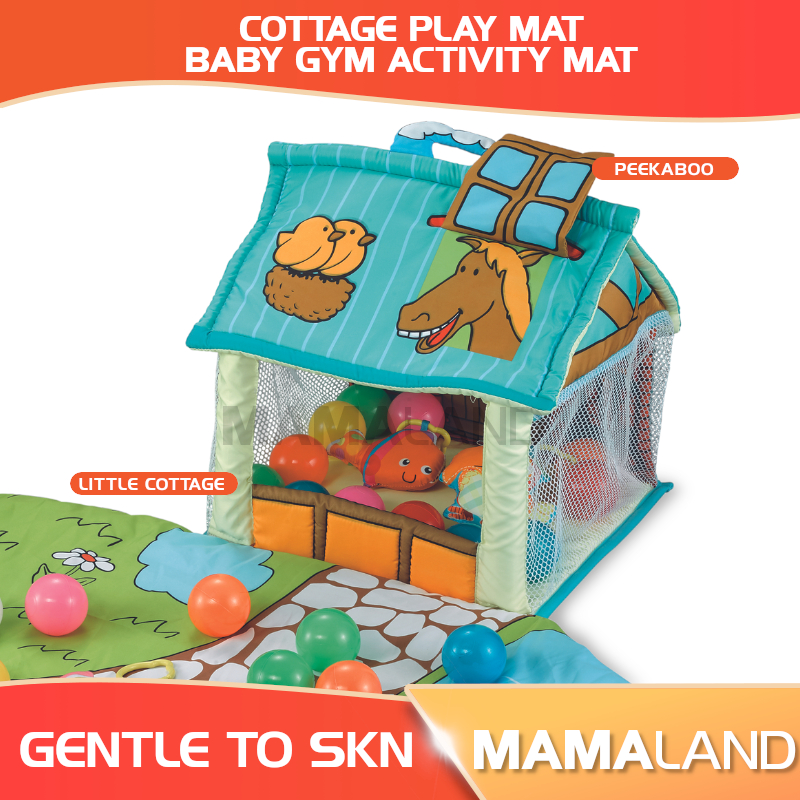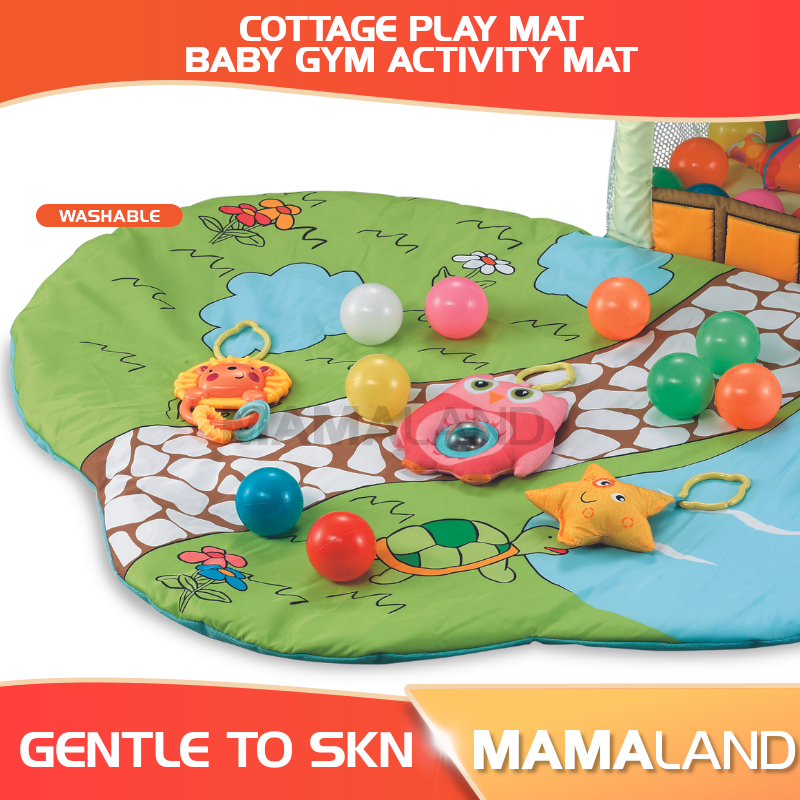 * 𝗥𝗘𝗔𝗗𝗬 𝗦𝗧𝗢𝗖𝗞📦 ** 𝗦𝗛𝗜𝗣 𝗙𝗥𝗢𝗠 𝗠𝗔𝗟𝗔𝗬𝗦𝗜𝗔🇲🇾
⚠️𝘞𝘦 𝘥𝘰 𝘯𝘰𝘵 𝘩𝘢𝘷𝘦 𝘳𝘦𝘴𝘦𝘭𝘭𝘦𝘳𝘴, 𝘳𝘦𝘥𝘪𝘴𝘵𝘳𝘪𝘣𝘶𝘵𝘰𝘳𝘴 𝘰𝘳 𝘢𝘨𝘦𝘯𝘵𝘴. 𝘈𝘯𝘺 𝘯𝘰𝘯-𝘨𝘦𝘯𝘶𝘪𝘯𝘦 𝘴𝘦𝘭𝘭𝘦𝘳𝘴 𝘧𝘰𝘶𝘯𝘥 𝘵𝘰 𝘩𝘢𝘷𝘦 𝘶𝘴𝘦𝘥 𝘰𝘶𝘳 𝘱𝘳𝘰𝘥𝘶𝘤𝘵 𝘭𝘪𝘴𝘵𝘪𝘯𝘨, 𝘪𝘯𝘤𝘭𝘶𝘥𝘪𝘯𝘨 𝘣𝘶𝘵 𝘯𝘰𝘵 𝘭𝘪𝘮𝘪𝘵𝘦𝘥 𝘵𝘰 𝘭𝘪𝘴𝘵𝘪𝘯𝘨 𝘥𝘦𝘴𝘤𝘳𝘪𝘱𝘵𝘪𝘰𝘯, 𝘭𝘪𝘴𝘵𝘪𝘯𝘨 𝘱𝘪𝘤𝘵𝘶𝘳𝘦𝘴, 𝘱𝘳𝘰𝘥𝘶𝘤𝘵 𝘱𝘪𝘤𝘵𝘶𝘳𝘦𝘴, 𝘷𝘪𝘥𝘦𝘰𝘴 𝘢𝘯𝘥 𝘦𝘵𝘤, 𝘸𝘪𝘭𝘭 𝘣𝘦 𝘳𝘦𝘱𝘰𝘳𝘵𝘦𝘥 𝘢𝘯𝘥 𝘭𝘦𝘨𝘢𝘭 𝘢𝘤𝘵𝘪𝘰𝘯𝘴 𝘮𝘢𝘺 𝘣𝘦 𝘵𝘢𝘬𝘦𝘯. 𝘉𝘶𝘺𝘦𝘳𝘴 𝘸𝘩𝘰 𝘥𝘰 𝘯𝘰𝘵 𝘱𝘶𝘳𝘤𝘩𝘢𝘴𝘦 𝘧𝘳𝘰𝘮 𝘔𝘢𝘮𝘢𝘭𝘢𝘯𝘥 𝘸𝘪𝘭𝘭 𝘯𝘰𝘵 𝘣𝘦 𝘦𝘯𝘵𝘦𝘳𝘵𝘢𝘪𝘯 𝘧𝘰𝘳 𝘸𝘢𝘳𝘳𝘢𝘯𝘵𝘺 𝘤𝘭𝘢𝘪𝘮𝘴, 𝘢𝘯𝘺 𝘰𝘳𝘪𝘨𝘪𝘯𝘢𝘭 𝘱𝘢𝘳𝘵𝘴 𝘴𝘶𝘱𝘱𝘭𝘪𝘦𝘥 𝘢𝘯𝘥/𝘰𝘳 𝘢𝘧𝘵𝘦𝘳 𝘴𝘢𝘭𝘦 𝘴𝘦𝘳𝘷𝘪𝘤𝘦.⚠️
-----------------
⬜𝗠𝗮𝗺𝗮𝗹𝗮𝗻𝗱 𝗦𝘄𝗲𝗲𝘁 𝗖𝗵𝗲𝗿𝗿𝘆 𝗖𝗼𝘁𝘁𝗮𝗴𝗲 𝗣𝗹𝗮𝘆 𝗠𝗮𝘁⬜
📦The box contains:
1. 1x playmat with peekaboo cottage hut
2. Plastic balls
3. Attachable toys
4. Flexi bars
🎁𝙁𝙍𝙀𝙀 1𝙭 𝘾𝙃𝙄𝙇𝘿𝙍𝙀𝙉 𝙏𝙊𝙔🎁
*𝘍𝘳𝘦𝘦 𝘨𝘪𝘧𝘵𝘴 𝘮𝘢𝘺 𝘣𝘦 𝘤𝘩𝘢𝘯𝘨𝘦𝘥 𝘸𝘪𝘵𝘩𝘰𝘶𝘵 𝘱𝘳𝘪𝘰𝘳 𝘯𝘰𝘵𝘪𝘤𝘦; 𝘴𝘶𝘣𝘫𝘦𝘤𝘵 𝘵𝘰 𝘢𝘷𝘢𝘪𝘭𝘢𝘣𝘪𝘭𝘪𝘵𝘺
🛡️𝗧𝗲𝘀𝘁𝗲𝗱 & 𝗔𝗽𝗽𝗿𝗼𝘃𝗲𝗱 𝗯𝘆 𝗹𝗮𝘁𝗲𝘀𝘁 𝘀𝗮𝗳𝗲𝘁𝘆 𝗿𝗲𝗾𝘂𝗶𝗿𝗲𝗺𝗲𝗻𝘁, 𝗘𝗡𝟭𝟳 🛡️
Not all children mats are tested.
Most mats contain harmful substances that can damage your children permanently, such as dye ink, BPA, phthalates etc.
But not when you used our 🌟𝗠𝗮𝗺𝗮𝗹𝗮𝗻𝗱 𝗦𝘄𝗲𝗲𝘁 𝗖𝗵𝗲𝗿𝗿𝘆 𝗖𝗼𝘁𝘁𝗮𝗴𝗲 𝗣𝗹𝗮𝘆 𝗠𝗮𝘁🌟
✨𝗙𝗲𝗮𝘁𝘂𝗿𝗲𝘀✨
- Soft material with no hard surfaces or sharp corners
- Stimulate and develop baby motor skill
- Washable💦
- Can be used as play mat/ baby gym activity mat.
- Comply with European Standard EN71
⚠️𝗢𝘂𝗿 𝗣𝗹𝗮𝘆 𝗠𝗮𝘁 𝗜𝘀 𝗕𝗣𝗔 𝗳𝗿𝗲𝗲
😇𝗪𝗵𝘆 𝗚𝗼𝗼𝗱?😇
• As play mat for baby
• As activity mat
• As present
🙋🏻𝗪𝗵𝗼 𝗦𝗵𝗼𝘂𝗹𝗱 𝗨𝘀𝗲 𝗜𝘁🙋🏻‍♂️
• Anyone!
📐𝗗𝗶𝗺𝗲𝗻𝘀𝗶𝗼𝗻📐
Unfolded: 90cm x 48cm x 85cm
*𝘈𝘤𝘵𝘶𝘢𝘭 𝘮𝘦𝘢𝘴𝘶𝘳𝘦𝘮𝘦𝘯𝘵 𝘮𝘢𝘺 𝘩𝘢𝘷𝘦 𝘴𝘭𝘪𝘨𝘩𝘵 𝘷𝘢𝘳𝘪𝘢𝘵𝘪𝘰𝘯
⚠️𝗥𝗲𝘁𝘂𝗿𝗻 & 𝗥𝗲𝗳𝘂𝗻𝗱⚠️
* Returns can only made one time subject to defective and unused/brand new items only. Tiny defects such as stained outer packaging, deform packaging which does not affect the quality and usage of chair are not acceptable as reason for return and/or refund.
* Returns under the reason of wrongly purchase, wrong size, regret of purchase, dislike and/or similar is not acceptable.
* Color of products may varies due to studio lighting use.
#mamaland #babymamaland #mamalandmalaysia #sweetcherry #playmat #kidsmat #foldablemat #indoormat