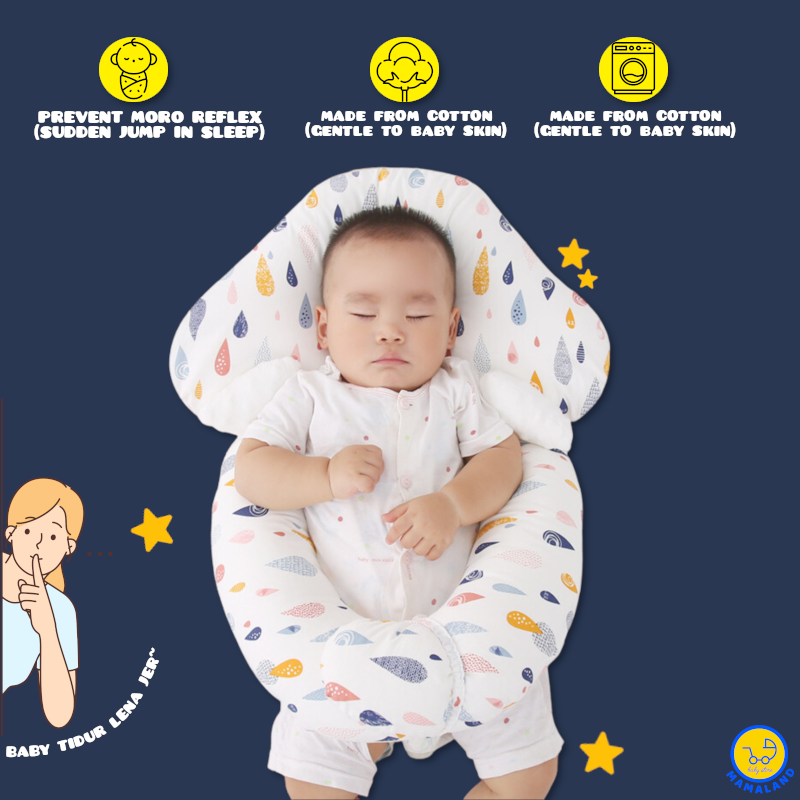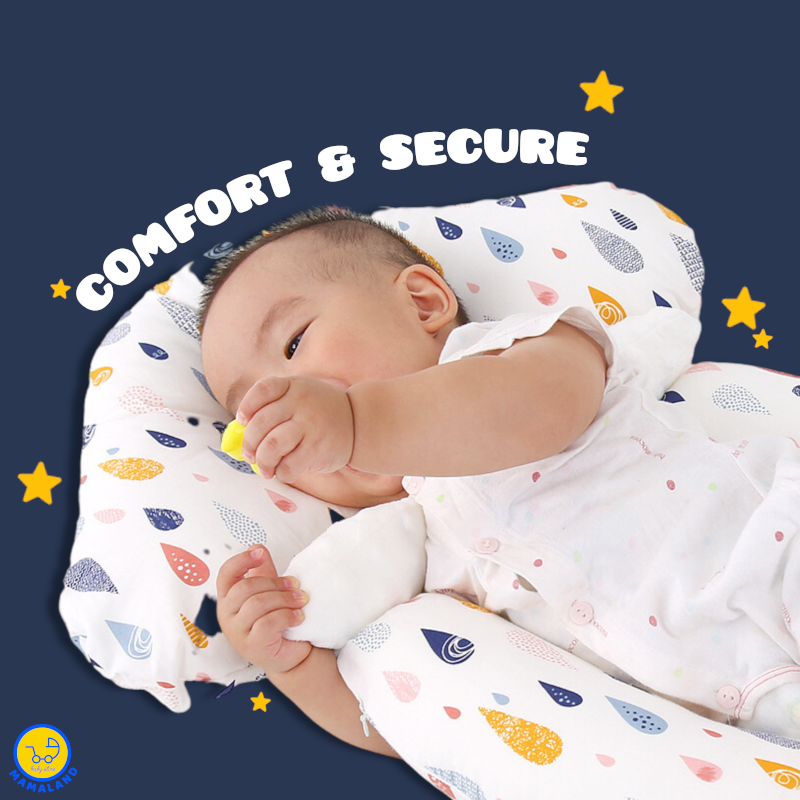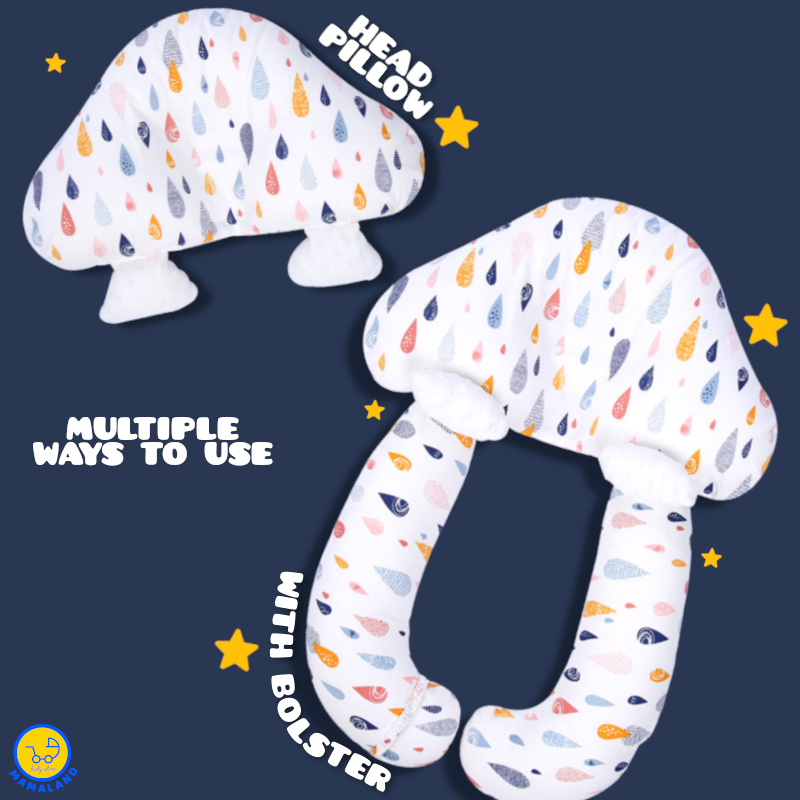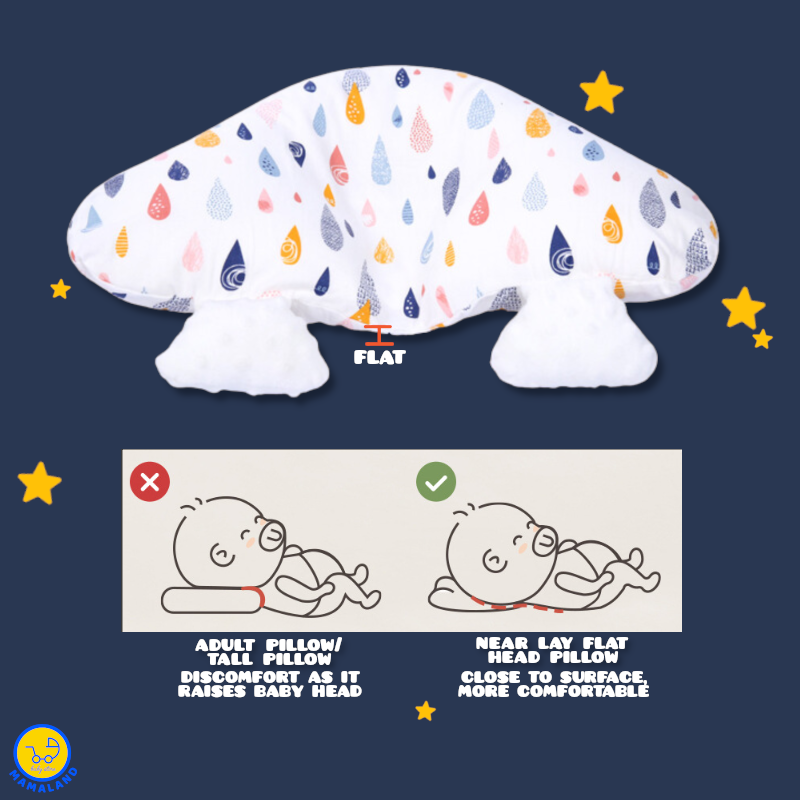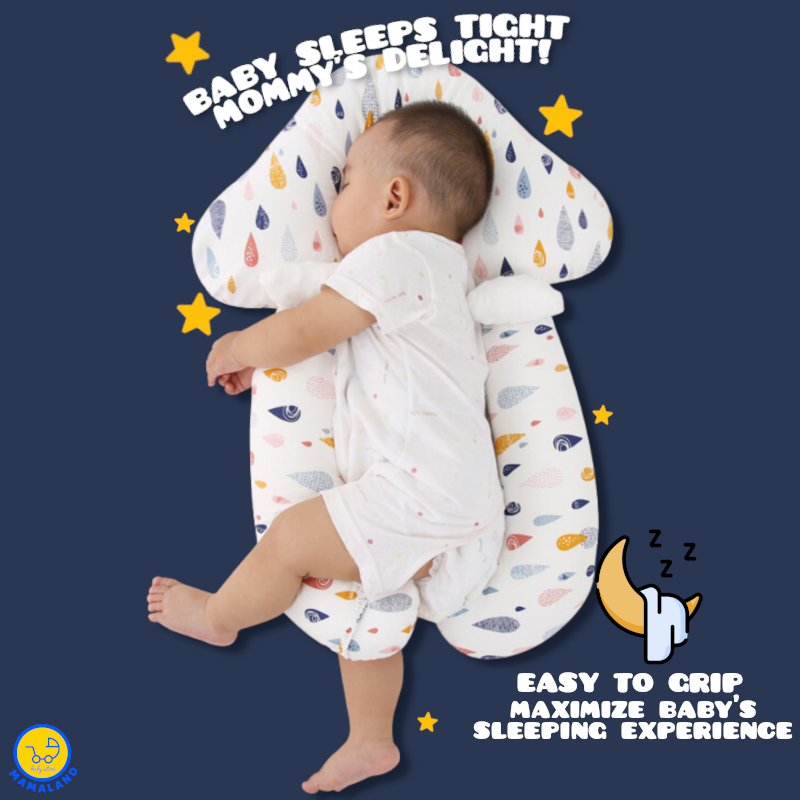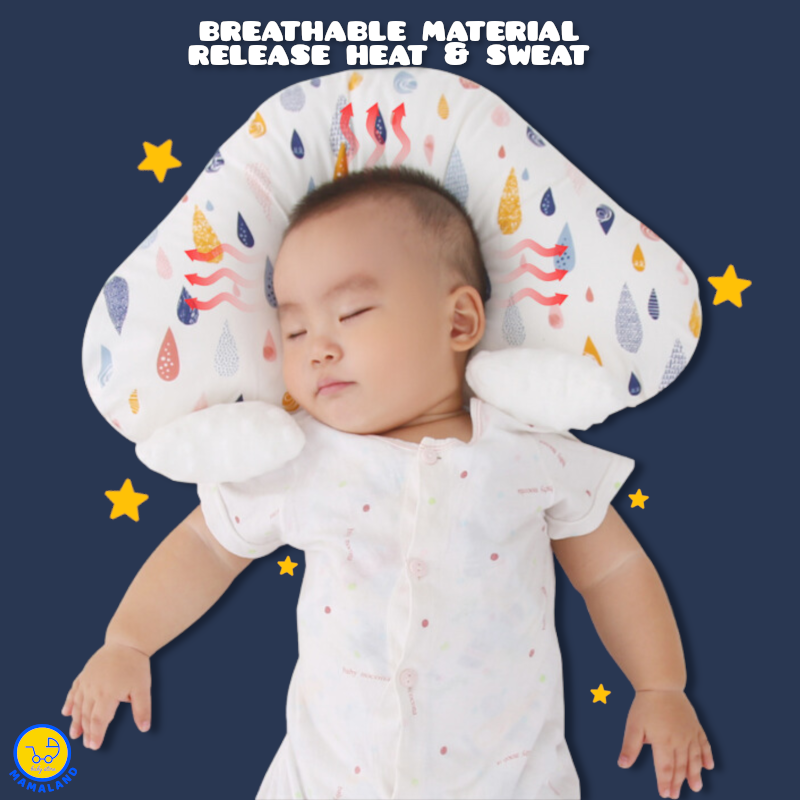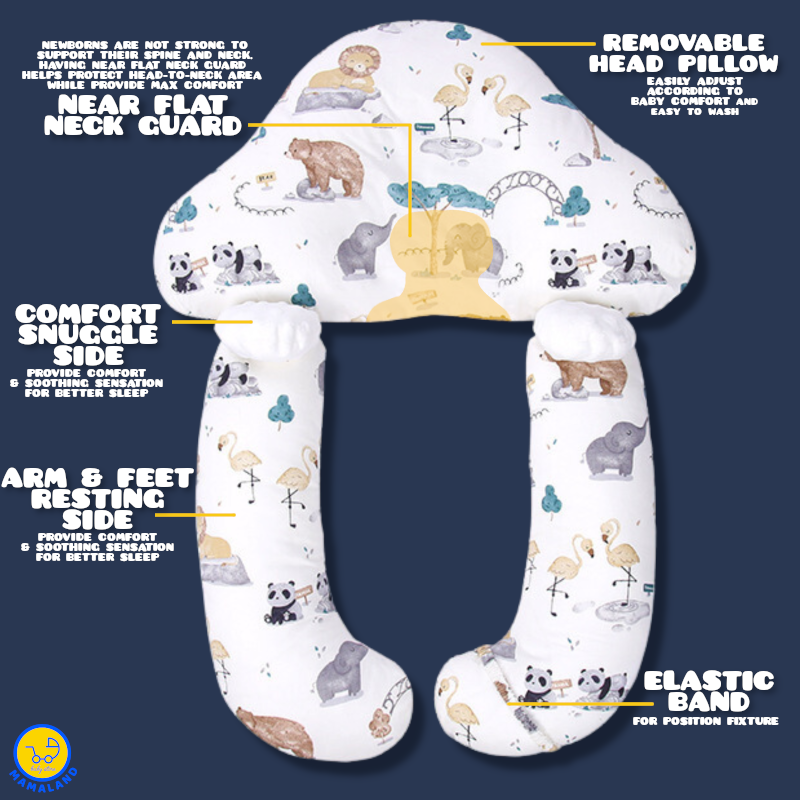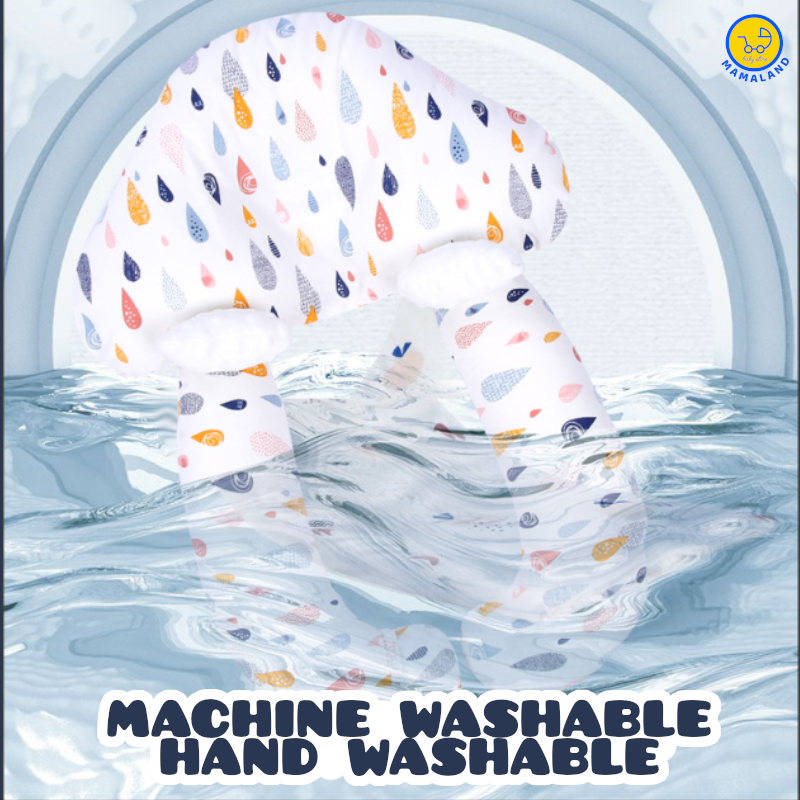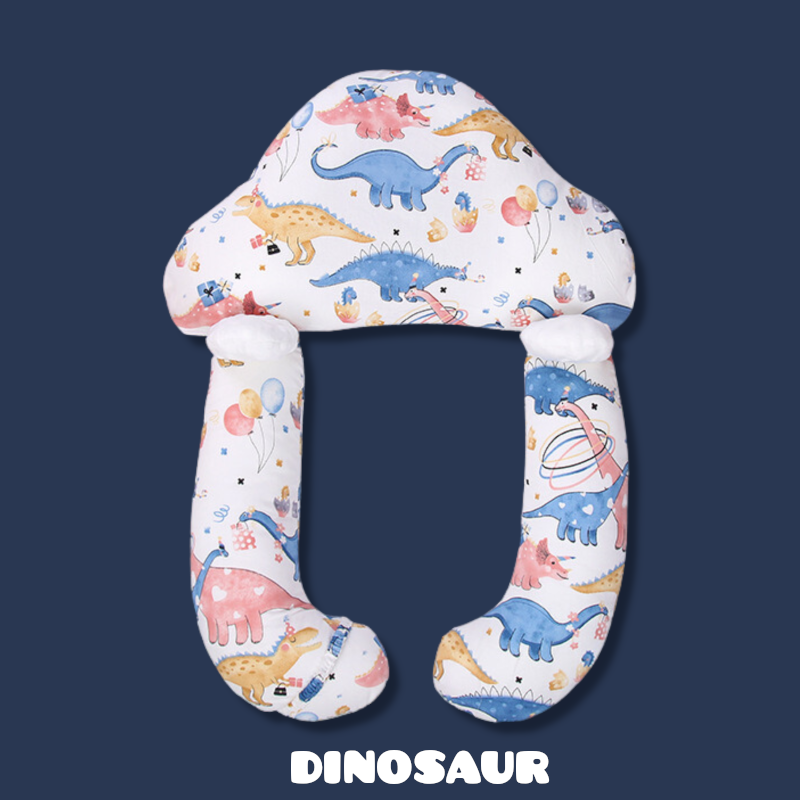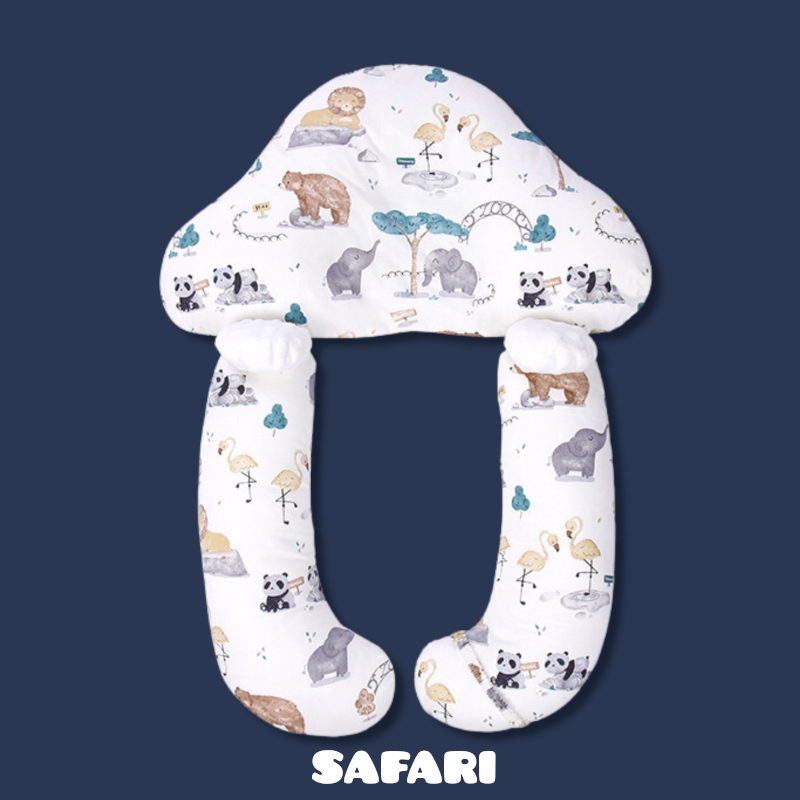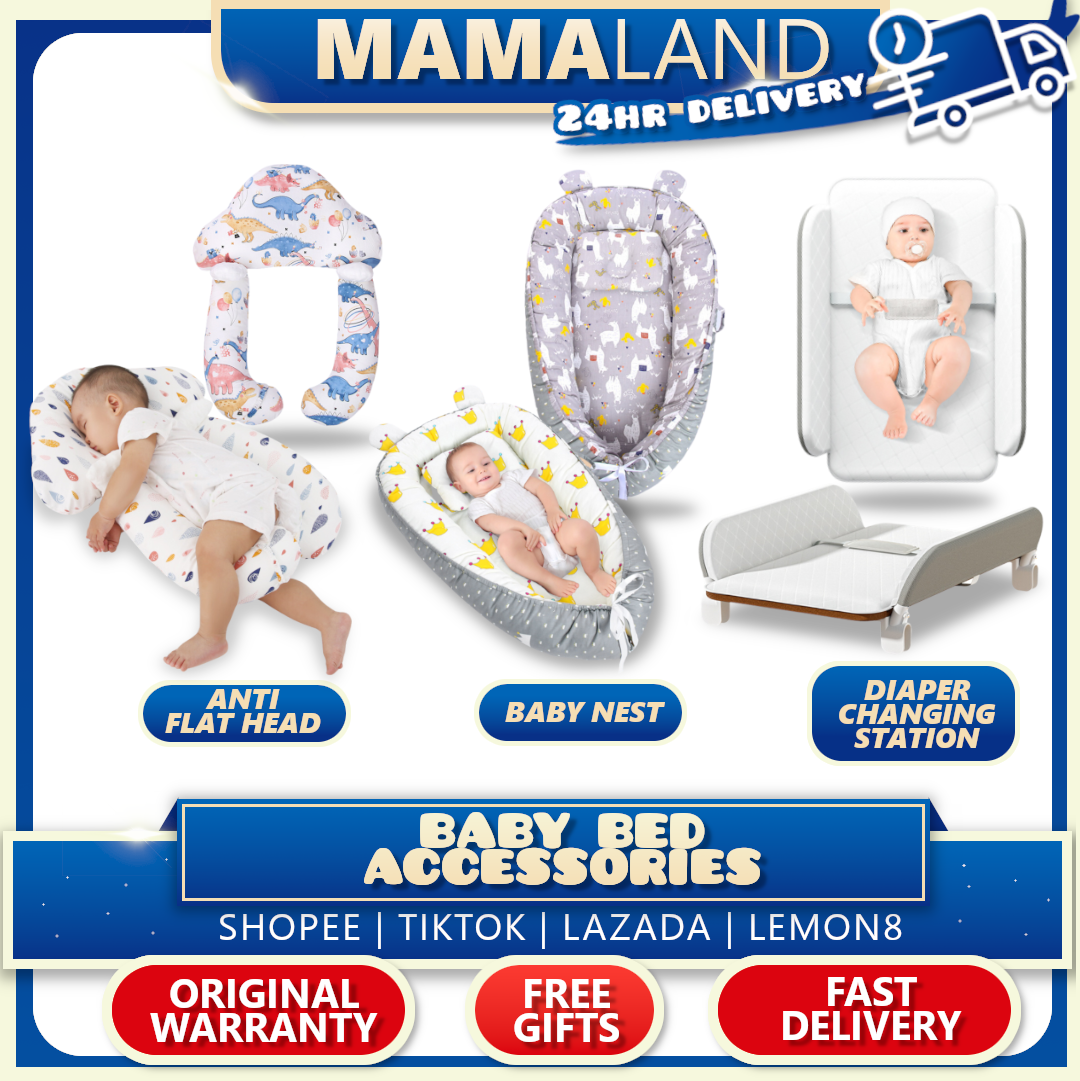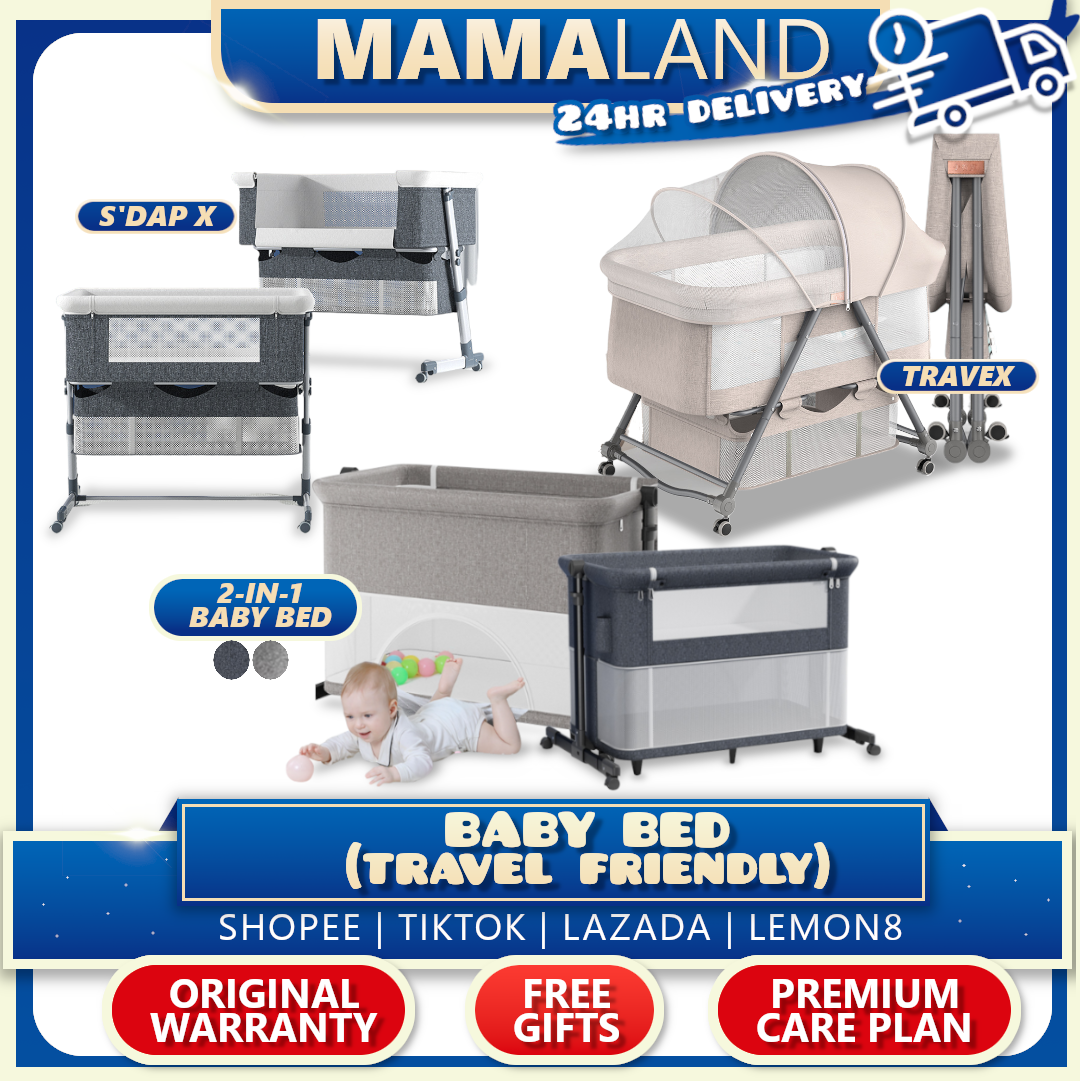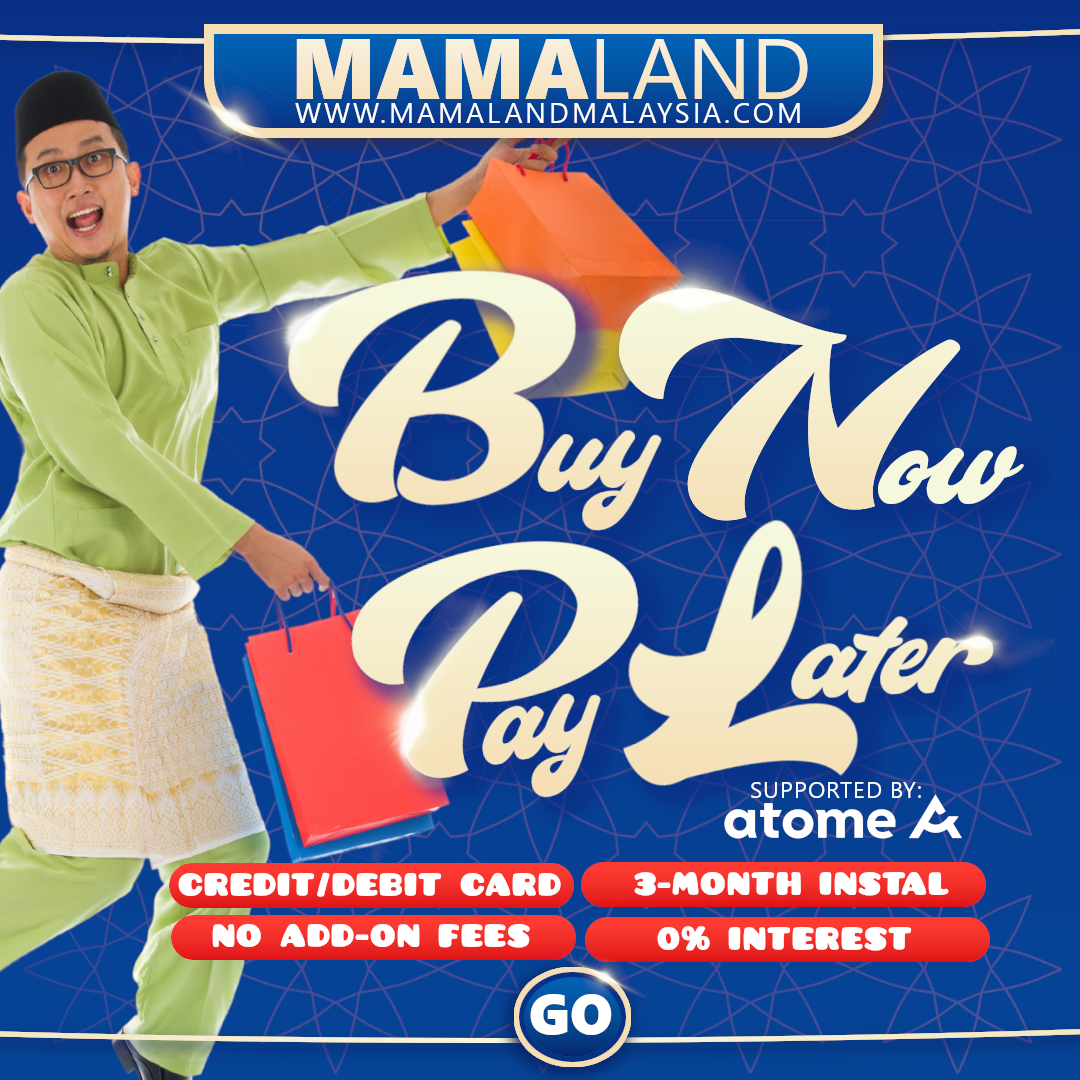 *Ready Stock
*Fast Delivery - Ship From Malaysia
Let your baby feel extra comfortable with 🌟𝗠𝗮𝗺𝗮𝗹𝗮𝗻𝗱 𝗔𝗻𝘁𝗶 𝗙𝗹𝗮𝘁 𝗛𝗲𝗮𝗱 𝗣𝗶𝗹𝗹𝗼𝘄 𝗔𝗻𝗱 𝗕𝗼𝗹𝘀𝘁𝗲𝗿 𝗕𝗲𝗱𝗱𝗶𝗻𝗴 𝗦𝗲𝘁🌟
This bedding sets consists of 4 main parts:
A. Near flat neck guard
B. Pillow (Detachable)
C. Bolster (Arm & Feet)
D. Snuggle comfort set
Special features:
☑ Free from smell, chemical residues, chemical dyes etc that are harmful to children
☑ Thick and doink doink~ Extreme comfortable
☑ Pillow and bolsters - can be easily attached or detached
☑ Comes with snuggle comfort set that makes baby feel safe, encourage better sleep
☑ Near flat neck guard - help to prevent choke, suffocation or injury to neck
☑ Encourage ergonomic sleep postures - anti flat head with good sleep alignment
☑ Universal - can be used on bassinet, baby crib, baby bed, parents bed, stroller, bouncer etc
☑ Hidden zip to prevent injury or scratches on baby
𝘿𝙤𝙞𝙣𝙠 𝘿𝙤𝙞𝙣𝙠 design
🌟 Extra comfort
🌟 Super soft
🌟 Cooling and not hot
🌟 Washable
Size/Measurement:
1. Head pillow: approx. 28cm x 45cm
2. Head pillow + bolster: approx. 68cm x 45cm
⚠WARNING⚠
1. Please follow the washing instruction on the logo.
2. Actual measurement may varies slightly as the measurement is manually measured.
---------------
⚠WARNINGS⚠
* Returns can only made one time per order number subject to defective and unused/brand new items only. Examples are torn, stained, broken and damage found upon received of goods. Tiny defects such as loose strain of string, stained outer packaging, deform packaging which does not affect the quality and usage offeeding set are not acceptable as reason for return and/or refund.
* Returns under the reason of wrongly purchase, wrong size and/or similar is not acceptable.
* Color of products may varies due to studio lighting use. It may appear darker or lighter. Exchange due to this reason is not acceptable