Mamaland Quinton Silver: 𝗥𝗲𝗮𝗱𝘆 𝗦𝘁𝗼𝗰𝗸
** 100% ORIGINAL WITH MANUFACTURER WARRANTY
*** SHIP FROM KL - FAST DELIVERY

⚠️Mamaland is the original distributor for Quinton. We do not have resellers, redistributors or agents. Any non-genuine sellers found to have used our product listing, including but not limited to listing description, listing pictures, product pictures, videos and etc, will be reported and legal actions may be taken. Buyers who do not purchase from Mamaland will not be entertain for warranty claims, any original parts supplied and/or after sale service.⚠️
-----------------
💺𝗤𝘂𝗶𝗻𝘁𝗼𝗻 𝗦𝗶𝗹𝘃𝗲𝗿 𝗕𝗮𝗯𝘆 𝗖𝗮𝗿 𝗦𝗲𝗮𝘁💺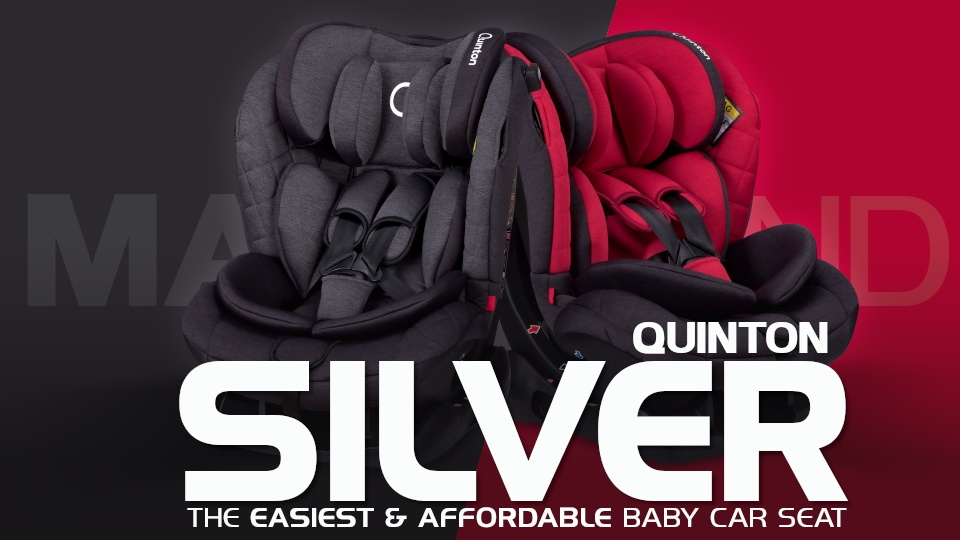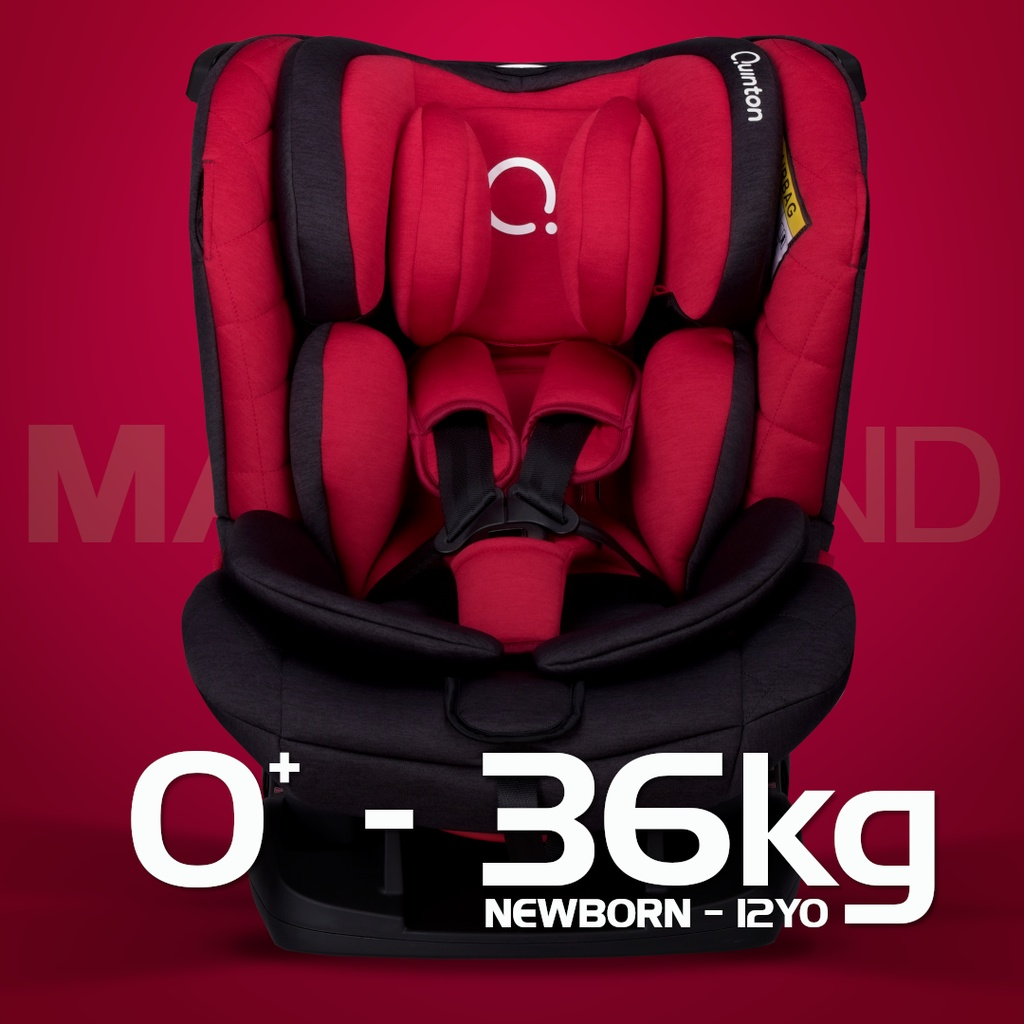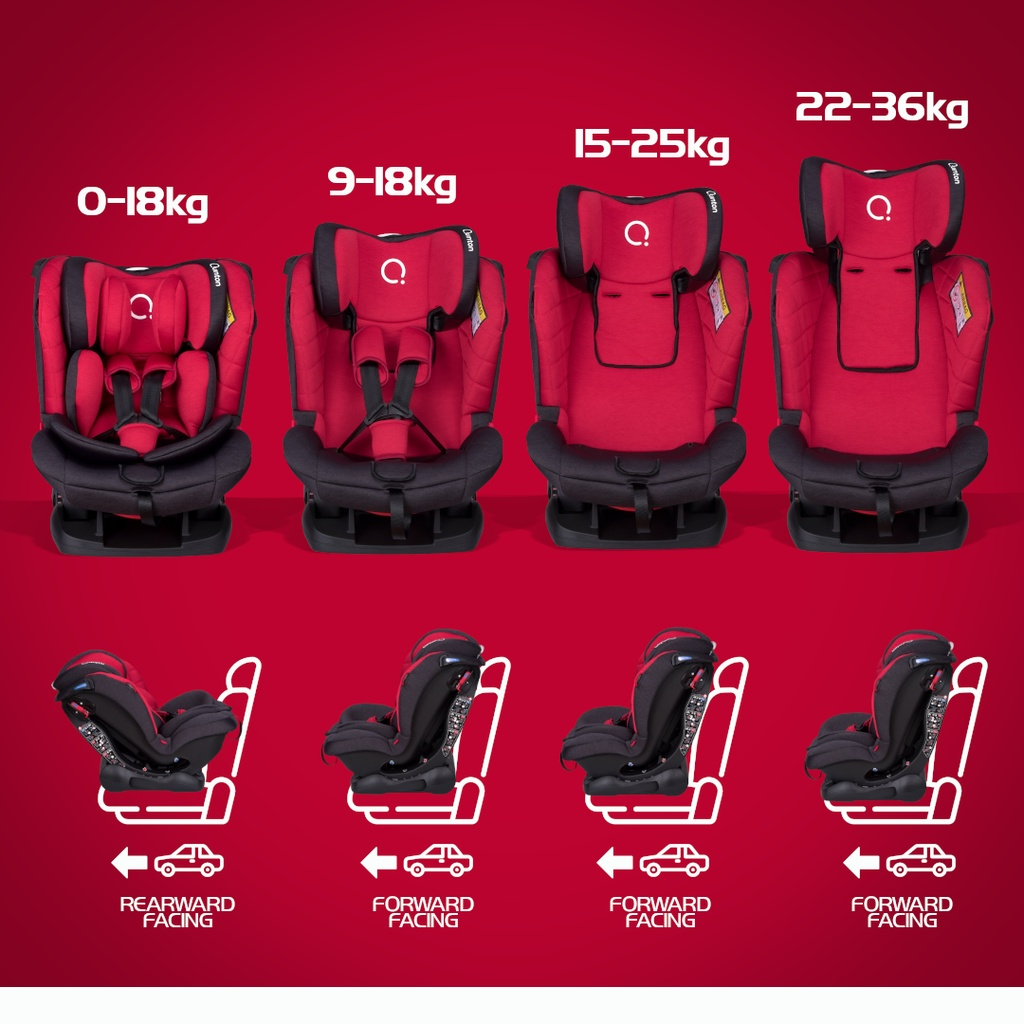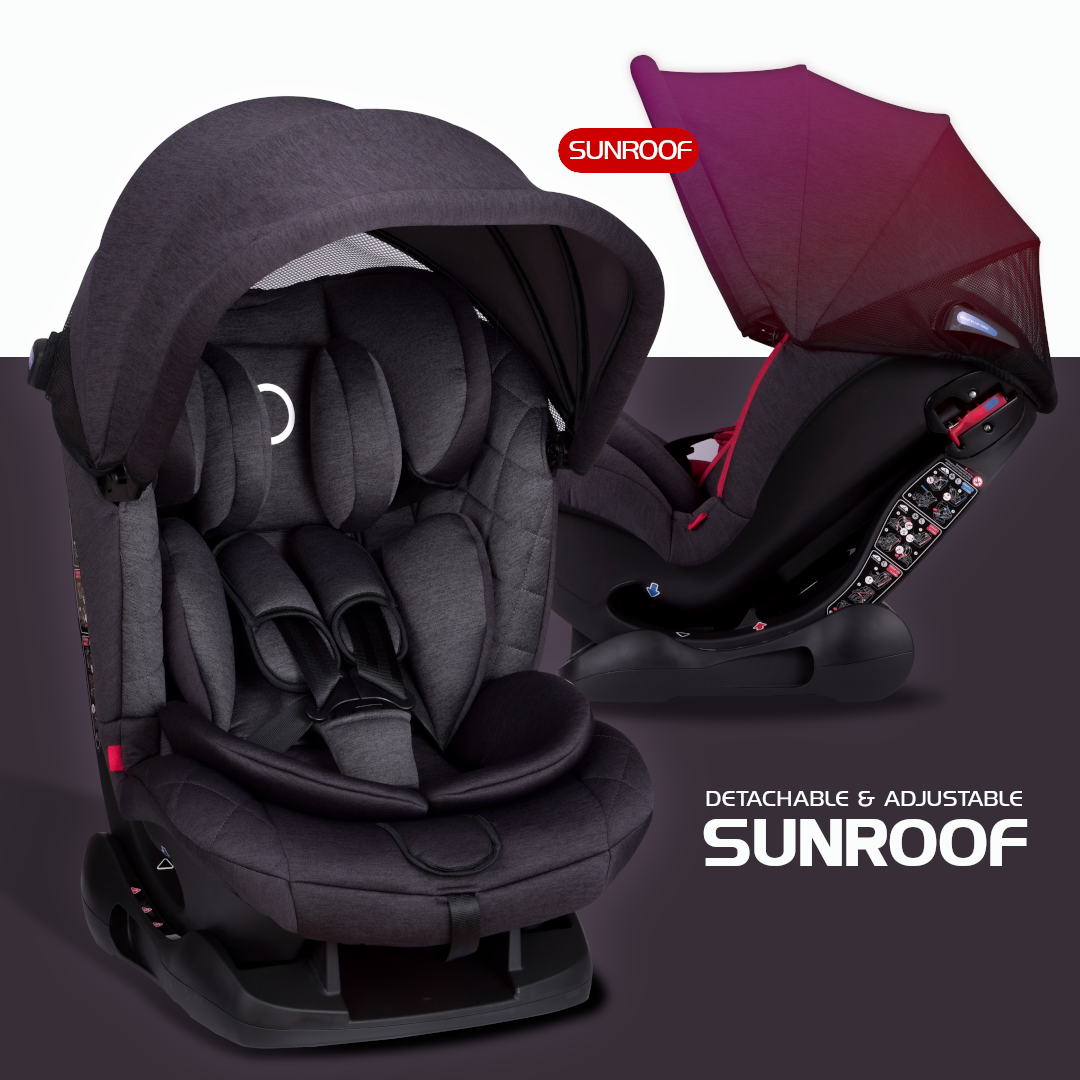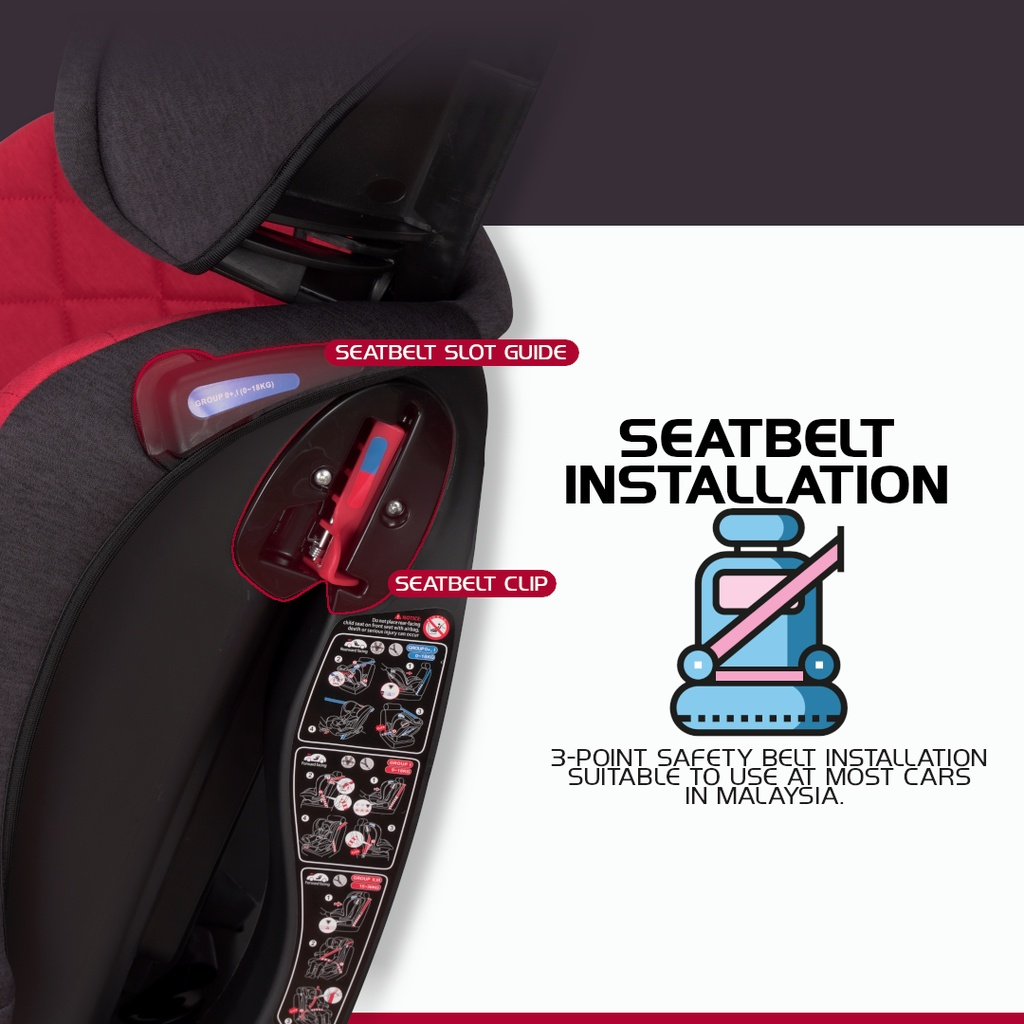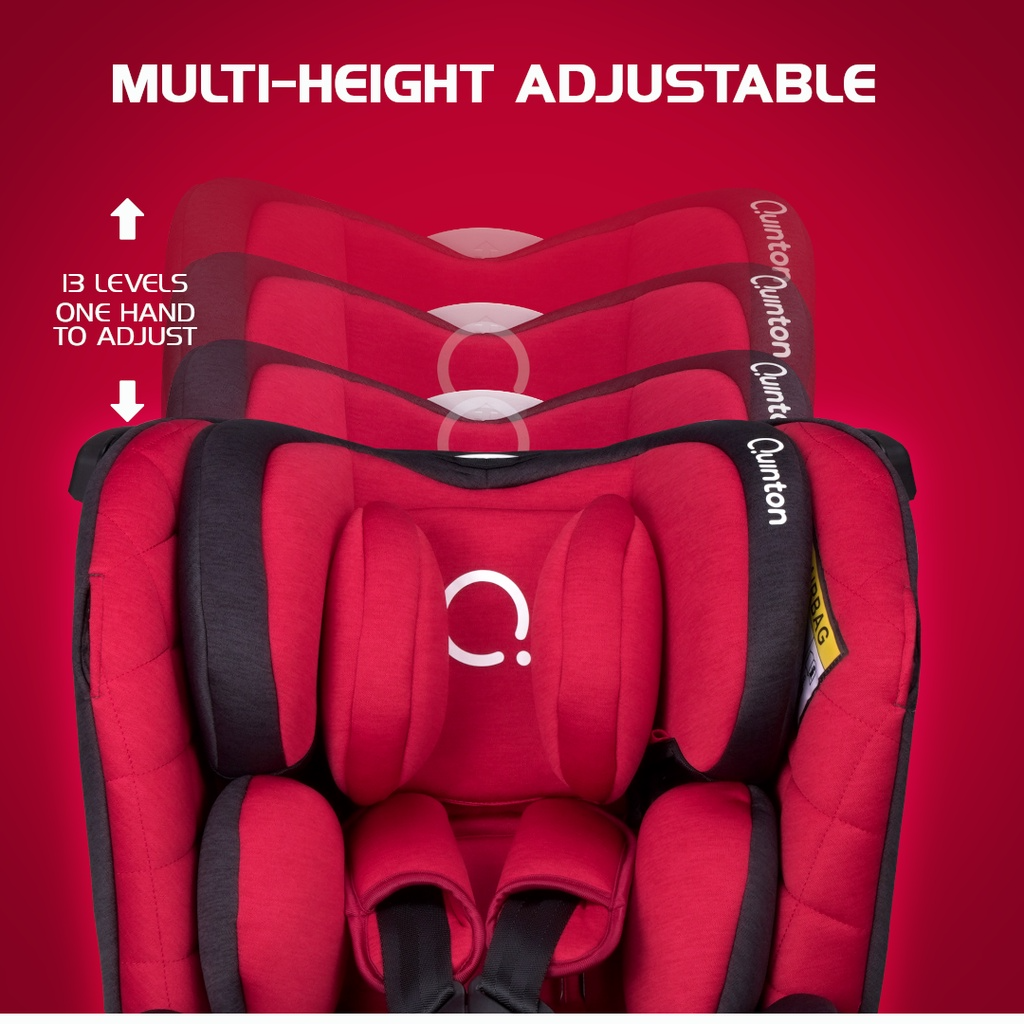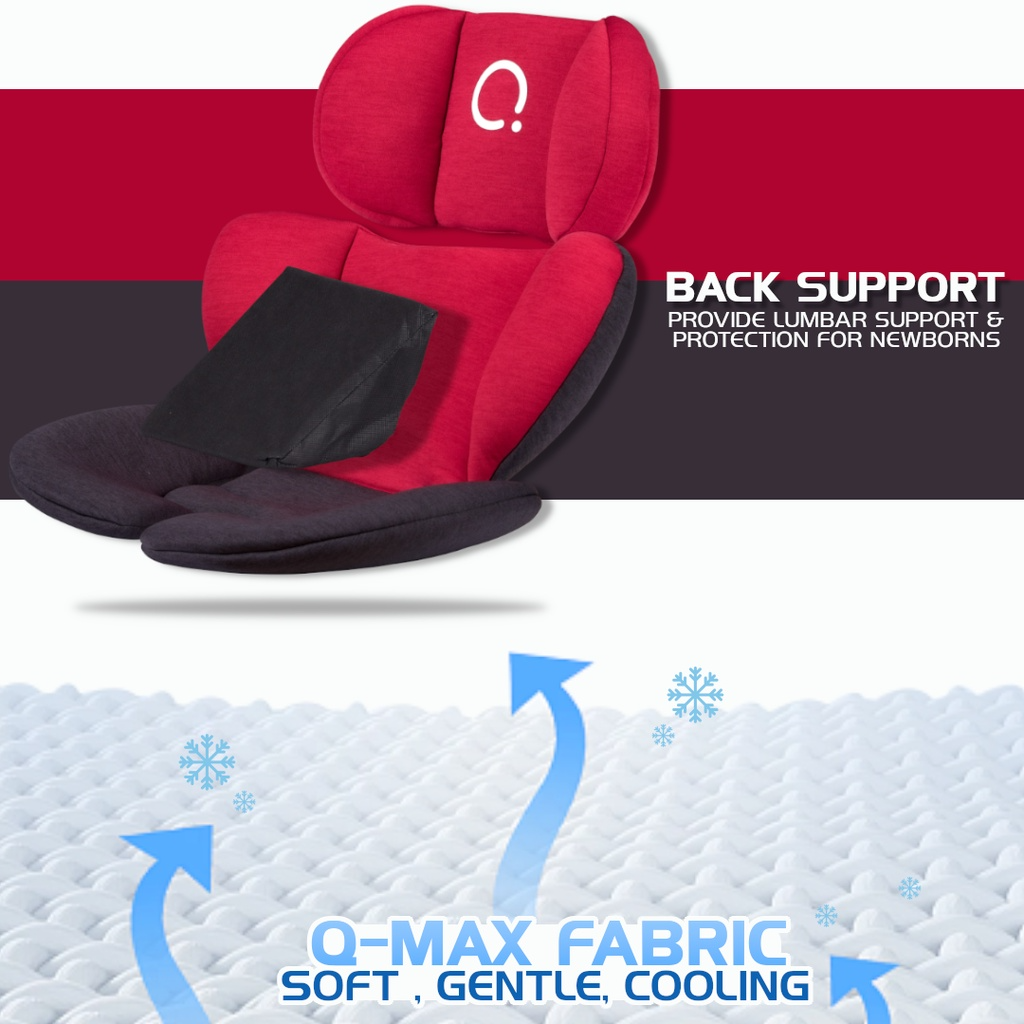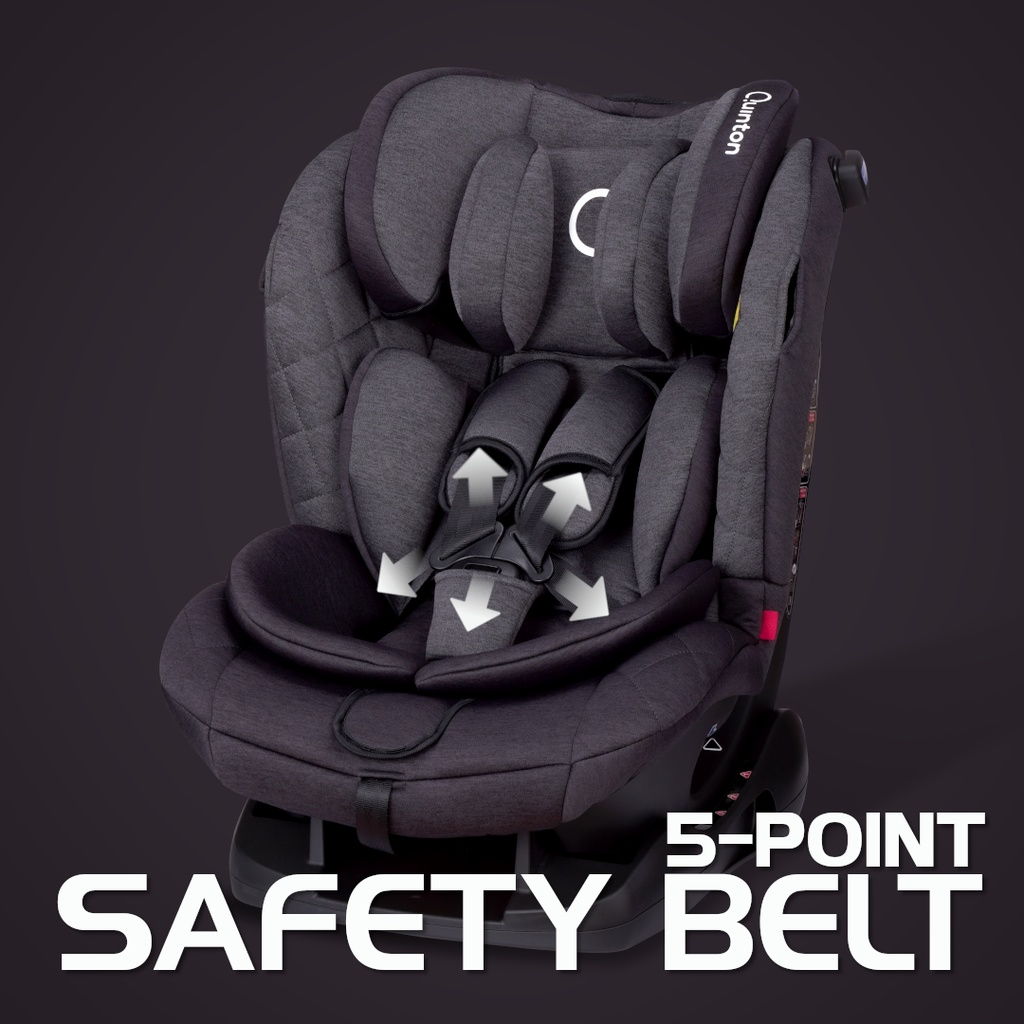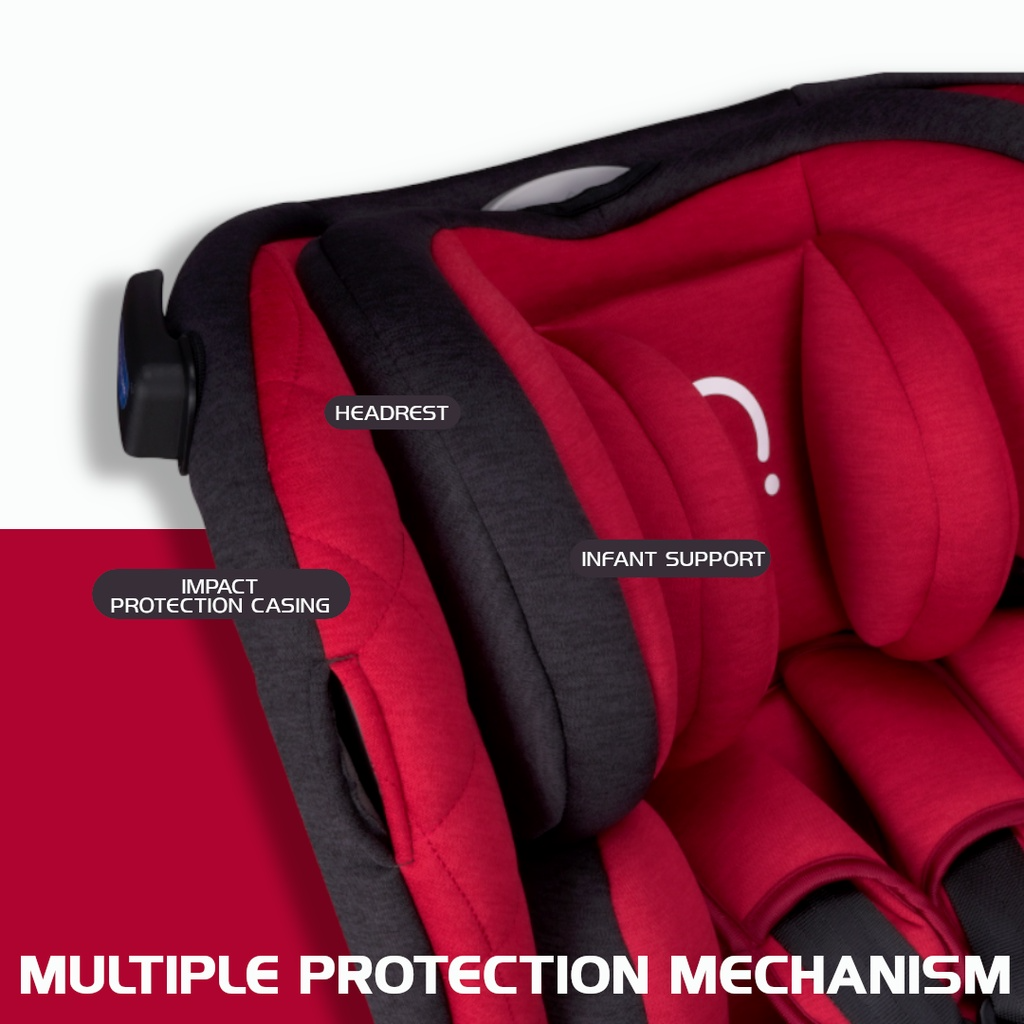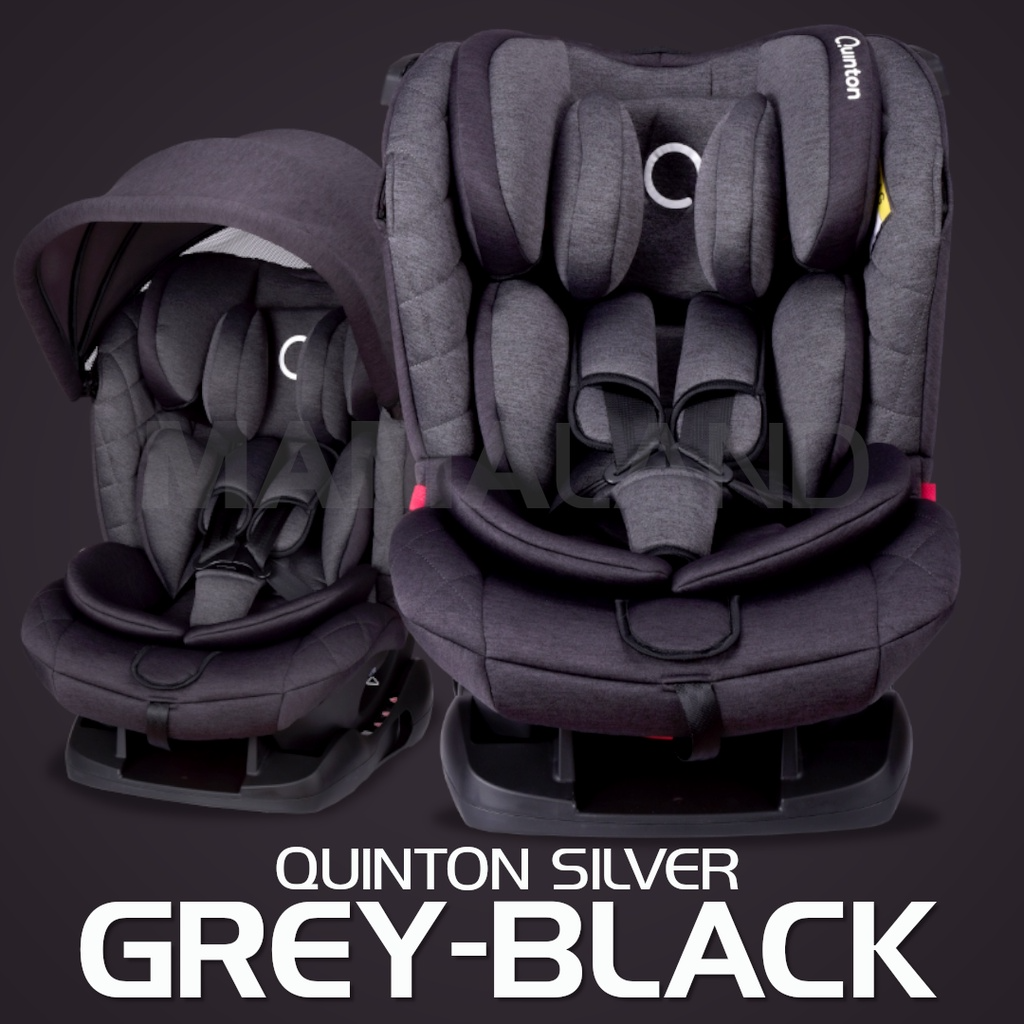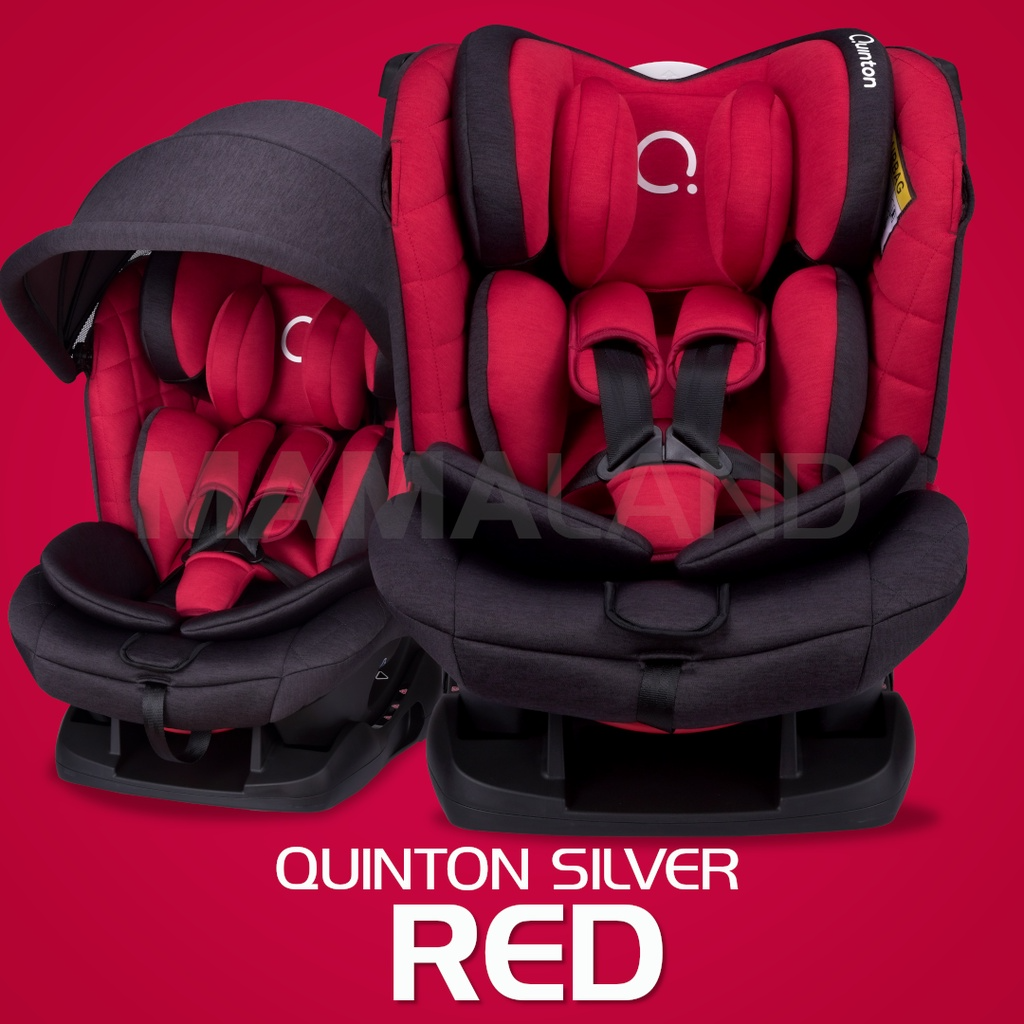 💺𝗤𝘂𝗶𝗻𝘁𝗼𝗻 𝗦𝗶𝗹𝘃𝗲𝗿 𝗕𝗮𝗯𝘆 𝗖𝗮𝗿 𝗦𝗲𝗮𝘁💺
𝗦𝗨𝗕𝗦𝗜𝗗𝗜 𝗞𝗘𝗥𝗔𝗝𝗔𝗔𝗡 𝗥𝗠𝟭𝟱𝟬🎫
Subsidi kerajaan: RM150
*𝗨𝗻𝘁𝘂𝗸 𝗰𝗹𝗮𝗶𝗺 𝘀𝘂𝗯𝘀𝗶𝗱𝗶 𝗸𝗲𝗿𝗮𝗷𝗮𝗮𝗻, 𝘀𝗶𝗹𝗮 𝗯𝗲𝗿𝗵𝘂𝗯𝘂𝗻𝗴𝗶 𝗮𝗱𝗺𝗶𝗻 𝘀𝗲𝗿𝘁𝗮 𝗺𝗲𝗿𝘁𝗮 𝘀𝘂𝗽𝗮𝘆𝗮 𝗸𝗮𝗺𝗶 𝗱𝗮𝗽𝗮𝘁 𝗯𝗮𝗻𝘁𝘂. 𝗧𝗲𝗿𝗶𝗺𝗮 𝗸𝗮𝘀𝗶𝗵.
🌟𝗩𝗶𝗱𝗲𝗼 𝗰𝗮𝗿𝗮 𝗽𝗮𝘀𝗮𝗻𝗴 𝗮𝗸𝗮𝗻 𝗱𝗶𝗯𝗮𝗴𝗶 𝗸𝗲𝗽𝗮𝗱𝗮 𝘀𝗲𝘁𝗶𝗮𝗽 𝗽𝗲𝗺𝗯𝗲𝗹𝗶
👉🏻 𝟯 𝘆𝗲𝗮𝗿𝘀 𝘄𝗮𝗿𝗿𝗮𝗻𝘁𝘆 (𝗼𝗻 𝗽𝗮𝗿𝘁𝘀)
👉🏻 𝟭-𝘁𝗼-𝟭 𝗖𝗿𝗮𝘀𝗵𝗲𝗱 𝗘𝘅𝗰𝗵𝗮𝗻𝗴𝗲 𝗣𝗿𝗼𝗴𝗿𝗮𝗺
This model is specially crafted for newborn up to 36kg (~12 years old)!
𝗖𝗼𝗺𝗽𝗹𝗶𝗲𝗱 𝘁𝗼 𝗘𝘂𝗿𝗼𝗽𝗲 𝗦𝗮𝗳𝗲𝘁𝘆 𝗦𝘁𝗮𝗻𝗱𝗮𝗿𝗱, 𝗘𝗖𝗘 𝗥𝟰𝟰/𝟬𝟰🏆
𝗣𝗮𝘀𝘀 𝗠𝗜𝗥𝗢𝗦/𝗝𝗣𝗝 𝗔𝗽𝗽𝗿𝗼𝘃𝗮𝗹, 𝗖𝗥𝗦𝟬𝟬𝟲𝟬𝟯𝟳𝟯🏆
𝗤𝘂𝗶𝗻𝘁𝗼𝗻 𝗦𝗶𝗹𝘃𝗲𝗿 𝗕𝗮𝗯𝘆 𝗖𝗮𝗿 𝗦𝗲𝗮𝘁 is crafted with 𝗤-𝗠𝗮𝘅 𝗖𝗼𝗼𝗹𝗶𝗻𝗴 𝗙𝗮𝗯𝗿𝗶𝗰 technology; special soft and ventilated fabric that is gentle to baby skin~
🖋️𝗠𝗮𝗺𝗮𝗹𝗮𝗻𝗱 is 𝗧𝗛𝗘 authorized dealers for Quinton™. All Quinton™ car seats by Mamaland are entitled for:
👉🏻 3yrs warranty (on parts)
👉🏻 1-to-1 crashed exchange
👉🏻 Sunroof
🙋‍♀𝗪𝗵𝗼 𝗦𝗵𝗼𝘂𝗹𝗱 𝗨𝘀𝗲🙋‍♀
• Mommy looking for reasonable car seat but safe
• Mommy looking for car seat that can use for loooooooong
• Mommy who loves quality guaranteed goods
• As gift! 🎁

🛠𝗨𝗻𝗶𝗾𝘂𝗲𝗻𝗲𝘀𝘀🛠
• 𝗨𝗻𝗶𝘃𝗲𝗿𝘀𝗮𝗹 model - can be installed in all types of cars
• Can use for long - from 𝗻𝗲𝘄𝗯𝗼𝗿𝗻 up to 𝟭𝟮 𝘆𝗲𝗮𝗿𝘀 𝗼𝗹𝗱 (~36kg)
• 𝗘𝗮𝘀𝘆 installation - with seatbelt guide, clip and color coded path
• More 𝘀𝗺𝗼𝗼𝘁𝗵 and 𝗰𝗼𝗼𝗹𝗶𝗻𝗴 𝗰𝘂𝘀𝗵𝗶𝗼𝗻 - 𝗥𝗲𝗺𝗼𝘃𝗮𝗯𝗹𝗲 and 𝘄𝗮𝘀𝗵𝗮𝗯𝗹𝗲
• 3+1 adjustable positions - can 𝗹𝗮𝘆 𝗳𝗹𝗮𝘁; suitable for newborn
• Can lay flat up to 165° - most suitable for newborn
• Multiple 𝗮𝗱𝗷𝘂𝘀𝘁𝗮𝗯𝗹𝗲 𝗵𝗲𝗮𝗱𝗿𝗲𝘀𝘁 positions - up to 12 positions
• 𝗠𝘂𝗹𝘁𝗶𝗽𝗹𝗲 𝗣𝗿𝗼𝘁𝗲𝗰𝘁𝗶𝗼𝗻 𝗟𝗮𝘆𝗲𝗿𝘀
• 𝗤-𝗠𝗮𝘅 𝗙𝗮𝗯𝗿𝗶𝗰- reduce sweat rate & cooling
• 𝗨-𝘀𝗵𝗮𝗽𝗲𝗱 𝗽𝗶𝗹𝗹𝗼𝘄 for full protection
• 𝟱 𝗽𝗼𝗶𝗻𝘁 𝘀𝗮𝗳𝗲𝘁𝘆 𝗵𝗮𝗿𝗻𝗲𝘀𝘀 with 𝗰𝗿𝗼𝘁𝗰𝗵 𝗽𝗮𝗱𝘀 𝗮𝗻𝗱 𝗽𝗮𝗱𝗱𝗶𝗻𝗴 for extra comfort and protection; adjustable and removable

💺𝗣𝗿𝗼𝗱𝘂𝗰𝘁 𝗦𝗽𝗲𝗰𝗶𝗳𝗶𝗰𝗮𝘁𝗶𝗼𝗻💺
Brand: Quinton
Recommended age: Newborn up to 12 years old
Max supported weight: 36kg

⛓𝗜𝗻𝘀𝘁𝗮𝗹𝗹𝗮𝘁𝗶𝗼𝗻 𝗠𝗲𝘁𝗵𝗼𝗱⛓
1. Rearward facing - newborn up to 18kg; safety belt
2. Forward facing - 9kg up to 36kg; safety belt
----------------
⚠𝗪𝗮𝗿𝗻𝗶𝗻𝗴⚠
* Measurement may have slight variation.
* Returns can only made one time per order subject to defective and unused/brand new items only. Examples are torn, broken and damage found upon received of goods. Tiny defects such as loose strain of string which does not affect the function are not acceptable.
* Customer is responsible to return the item on their own expanse.
* Color of products may varies due to lighting are unacceptable.
* Regret of purchase is unacceptable.
#mamaland #quinton #carseat #babycarseat #