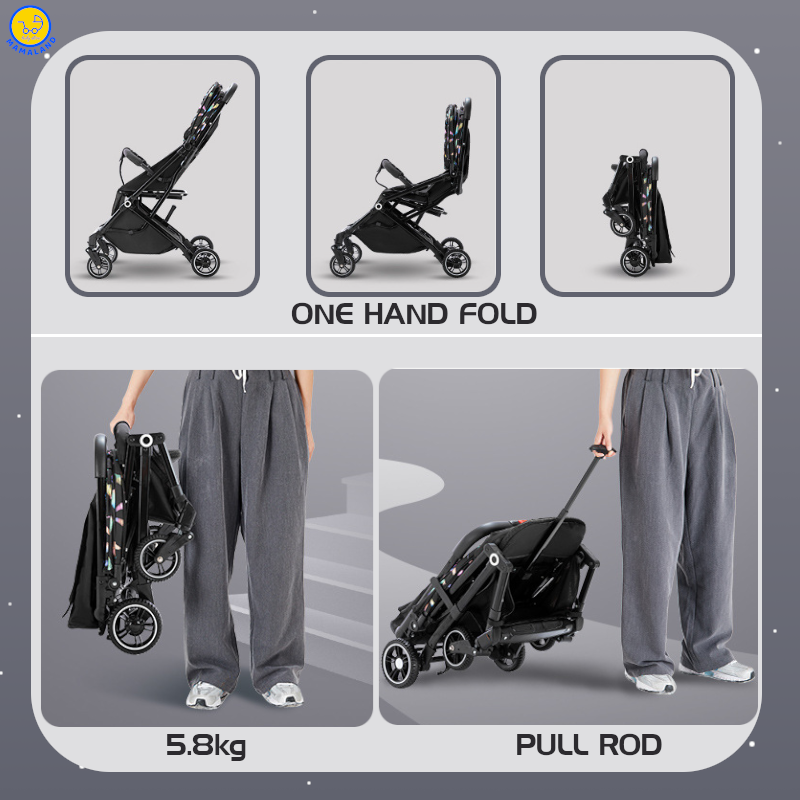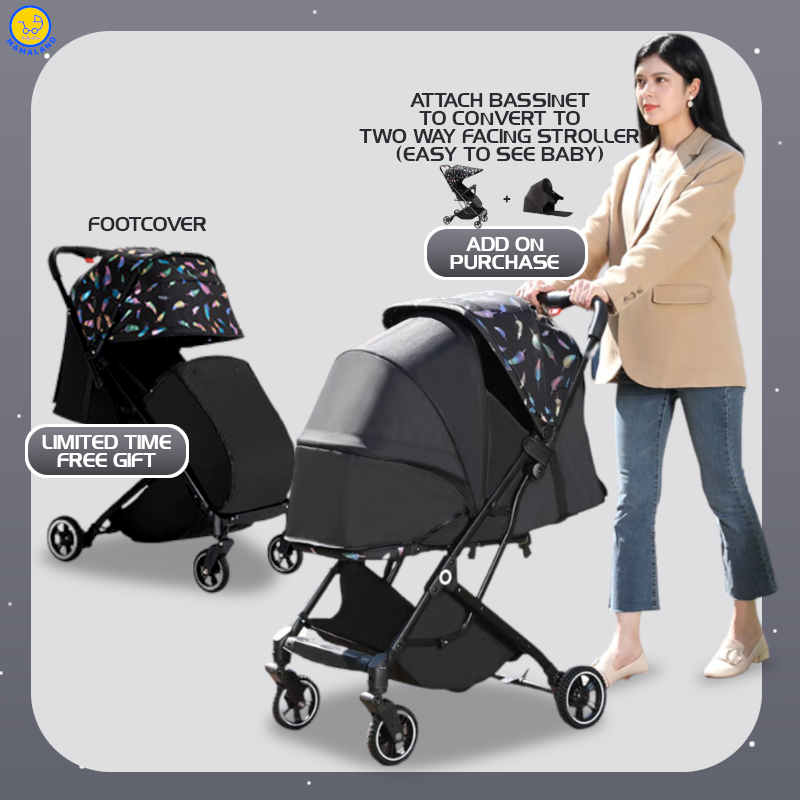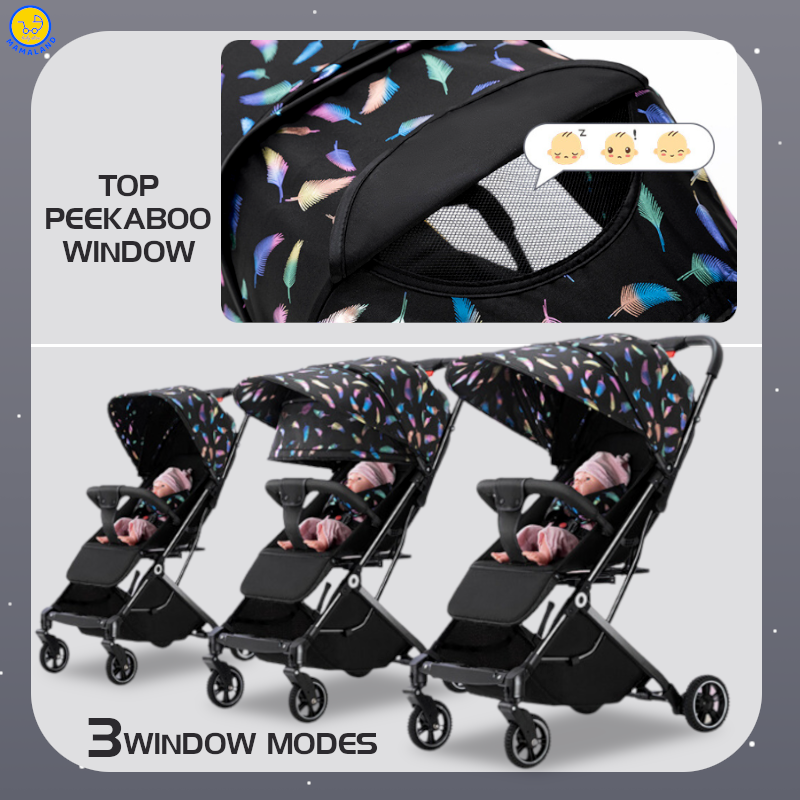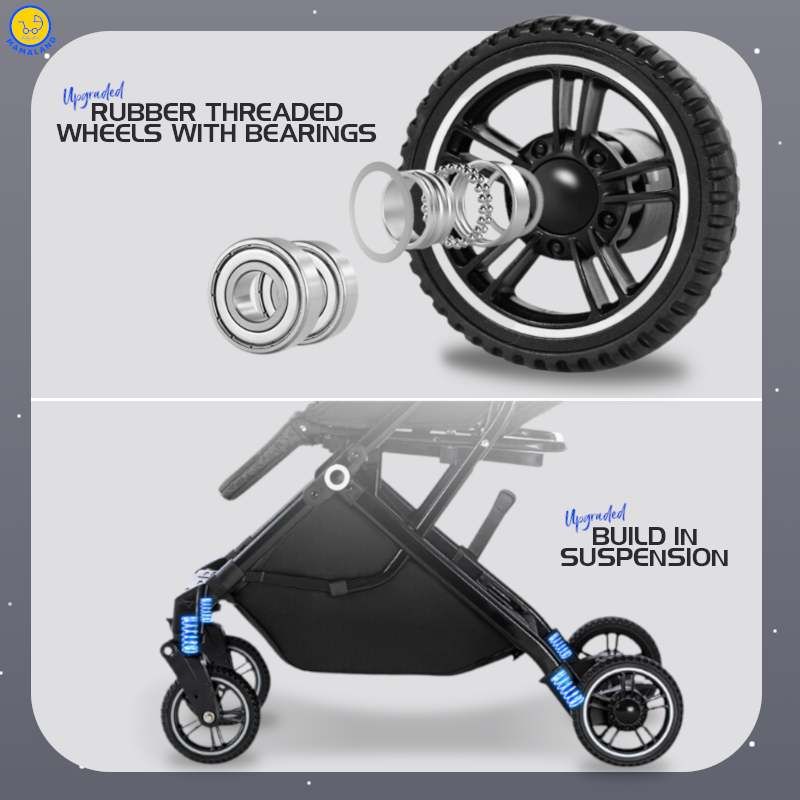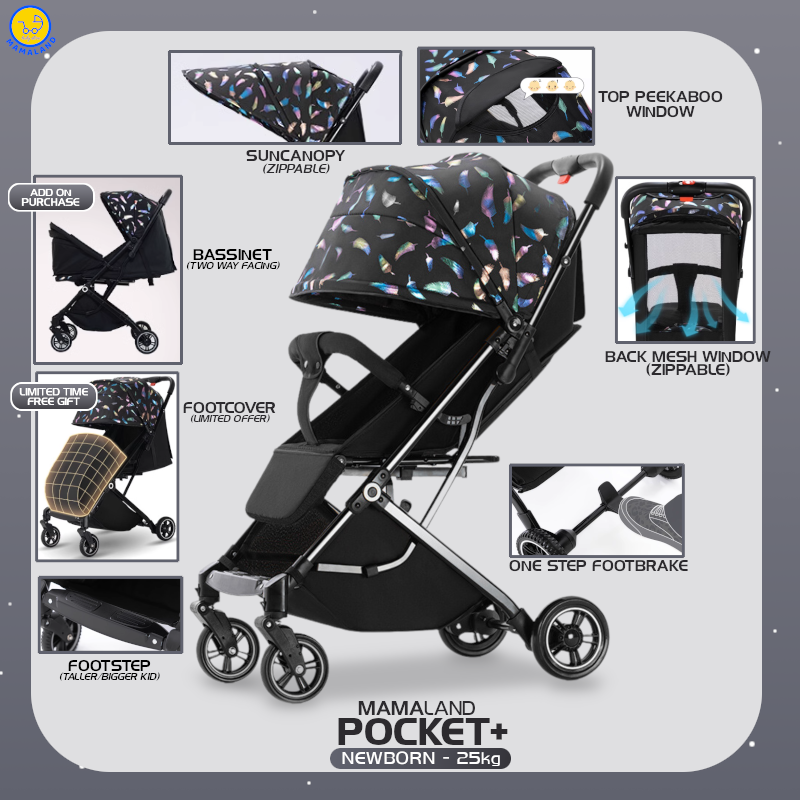 * 𝗥𝗘𝗔𝗗𝗬 𝗦𝗧𝗢𝗖𝗞📦 ** 𝗦𝗛𝗜𝗣 𝗙𝗥𝗢𝗠 𝗠𝗔𝗟𝗔𝗬𝗦𝗜𝗔🇲🇾
⚠️𝘞𝘦 𝘥𝘰 𝘯𝘰𝘵 𝘩𝘢𝘷𝘦 𝘳𝘦𝘴𝘦𝘭𝘭𝘦𝘳𝘴, 𝘳𝘦𝘥𝘪𝘴𝘵𝘳𝘪𝘣𝘶𝘵𝘰𝘳𝘴 𝘰𝘳 𝘢𝘨𝘦𝘯𝘵𝘴. 𝘈𝘯𝘺 𝘯𝘰𝘯-𝘨𝘦𝘯𝘶𝘪𝘯𝘦 𝘴𝘦𝘭𝘭𝘦𝘳𝘴 𝘧𝘰𝘶𝘯𝘥 𝘵𝘰 𝘩𝘢𝘷𝘦 𝘶𝘴𝘦𝘥 𝘰𝘶𝘳 𝘱𝘳𝘰𝘥𝘶𝘤𝘵 𝘭𝘪𝘴𝘵𝘪𝘯𝘨, 𝘪𝘯𝘤𝘭𝘶𝘥𝘪𝘯𝘨 𝘣𝘶𝘵 𝘯𝘰𝘵 𝘭𝘪𝘮𝘪𝘵𝘦𝘥 𝘵𝘰 𝘭𝘪𝘴𝘵𝘪𝘯𝘨 𝘥𝘦𝘴𝘤𝘳𝘪𝘱𝘵𝘪𝘰𝘯, 𝘭𝘪𝘴𝘵𝘪𝘯𝘨 𝘱𝘪𝘤𝘵𝘶𝘳𝘦𝘴, 𝘱𝘳𝘰𝘥𝘶𝘤𝘵 𝘱𝘪𝘤𝘵𝘶𝘳𝘦𝘴, 𝘷𝘪𝘥𝘦𝘰𝘴 𝘢𝘯𝘥 𝘦𝘵𝘤, 𝘸𝘪𝘭𝘭 𝘣𝘦 𝘳𝘦𝘱𝘰𝘳𝘵𝘦𝘥 𝘢𝘯𝘥 𝘭𝘦𝘨𝘢𝘭 𝘢𝘤𝘵𝘪𝘰𝘯𝘴 𝘮𝘢𝘺 𝘣𝘦 𝘵𝘢𝘬𝘦𝘯. 𝘉𝘶𝘺𝘦𝘳𝘴 𝘸𝘩𝘰 𝘥𝘰 𝘯𝘰𝘵 𝘱𝘶𝘳𝘤𝘩𝘢𝘴𝘦 𝘧𝘳𝘰𝘮 𝘔𝘢𝘮𝘢𝘭𝘢𝘯𝘥 𝘸𝘪𝘭𝘭 𝘯𝘰𝘵 𝘣𝘦 𝘦𝘯𝘵𝘦𝘳𝘵𝘢𝘪𝘯 ⚠️
𝗠𝗮𝗺𝗮𝗹𝗮𝗻𝗱 𝗣𝗼𝗰𝗸𝗲𝘁+ 𝗕𝗮𝗯𝘆 𝗦𝘁𝗿𝗼𝗹𝗹𝗲𝗿
• Lightest weight stroller, 5.8kg
• One hand operation
• Can bring up to plane
• Can keep inside car trunk such as Axia, MyVi and etc
• Newborn up to 25kg (~7years old)
• After fold, pull like luggage
• Addition footstep for big kid (limited stock; first come first serve)
• Additional suncanopy (zippable)
• Can install bassinet becomes 𝘁𝘄𝗼 𝘄𝗮𝘆 𝗳𝗮𝗰𝗶𝗻𝗴 𝘀𝘁𝗿𝗼𝗹𝗹𝗲𝗿
🥳BUY 1 FREE 5+1🥳
🎁𝗣𝗿𝗲𝗺𝗶𝘂𝗺 𝗙𝗿𝗲𝗲 𝗚𝗶𝗳𝘁🎁
1. Storage bag
2. mosquito net
3. cooling mat
4. mosquito repellent clip
5. Bottle Holder
6. Footcover (limited stock; only for special edition)
📐𝗙𝗲𝗮𝘁𝘂𝗿𝗲𝘀📐
✅ Lightweight - 5.8kg
✅ Single hand to fold/unfold
✅ Auto lock after fold
✅ Pull rod after fold
✅ Large sunroof with visor- large top peekaboo mesh window (can be zipped)
✅ Additional zippable suncanopy
✅ Removable cushion for washing
✅ Extra large/tall seat
✅ Adjustable backrest - sit, rest, sleep position
✅ Adjustable footrest
✅ Additional footstep for big/tall kidf
✅ Zippable back window - open to see baby & air circulation
✅ Large basket - removable
✅ Extra suspension and spring for shock absorption
✅ Upgraded rubber threaded wheels with additional bearings and suspension
✅ One step footbrake
✅ Fit into bonnet of most types vehicles
✅ Cabin sized; can be bring up to plane
After fold,
1. Carry with hand
2. Pull like luggage
3. Keep inside bag (free stroller storage bag👜)
⚙𝗠𝗮𝘁𝗲𝗿𝗶𝗮𝗹⚙
Frame: Aluminium alloy black frame
Fabric: Oxford fabric (washable)
⚒️𝗣𝗿𝗼𝗱𝘂𝗰𝘁 𝗦𝗽𝗲𝗰𝗶𝗳𝗶𝗰𝗮𝘁𝗶𝗼𝗻⚒️
Recommended age: 𝗻𝗲𝘄𝗯𝗼𝗿𝗻👶 𝘂𝗽 𝘁𝗼 𝟲 𝘆𝗲𝗮𝗿𝘀 𝗼𝗹𝗱👦👧
Maximum supported weight: 25kg
Stroller dimension (after fold): 58cm (h) x 25cm(w) x 40cm(l)
Stroller weight: 5.8kg;
🎨𝗖𝗼𝗹𝗼𝗿🎨
1. Colorful feather (special edition)
2. Yellow
3. Jeans blue
4. Black
----------------
⚠𝗪𝗮𝗿𝗻𝗶𝗻𝗴⚠
* Measurement may have slight variation.
* Returns can only made one time per order subject to defective and unused/brand new items only. Examples are torn, broken and damage found upon received of goods. Tiny defects such as loose strain of string which does not affect the function are not acceptable.
* Customer is responsible to return the item on their own expanse.
* Color of products may varies due to lighting are unacceptable.
* Regret of purchase is unacceptable.